Mulch is like a magic carpet for your plants –– it retains moisture, protects your garden beds from erosion, and even adds nutrients to the soil (if you go organic). But how much is mulch for your yard going to cost you?
On average, most homeowners pay between $17 to $68 per cubic yard of mulch or $2 to $5.50 per bag. If you want that mulch professionally installed, expect to pay an additional $20 to $45 per cubic yard or $43 to $98 per hour, depending on how your landscaper prefers to charge.
You can skip the installation costs and spread the mulch yourself if you're an avid DIYer.
Curious what affects total cost of mulch the most? We'll run you through the facts below. If you're interested in additional services –– like mulch blowing –– our pricing guide has you covered too.
How Much Does Mulch Cost?
Typical Range for Materials: $17 to $68 per cubic yard or $2 to $5.50 per bag
Typical Range for Labor: $20 to $45 per cubic yard or $43 to $98 per hour
Typical Range for Materials and Labor: $37 to $113 per cubic yard
One cubic yard of mulch covers 108 square feet at 3 inches deep or 324 square feet at 1 inch deep.
Homeowners can expect to pay between $17 to $68 per cubic yard of mulch, though this will vary depending on the types of mulch and the amount of mulch you buy.
How much will a bag of mulch cover? One bag typically holds 2 cubic feet of mulch. A cubic yard of mulch contains 27 cubic feet, which means you would need 13.5 bags of mulch to cover 1 cubic yard (assuming all the bags have 2 cubic feet of mulch). The cost of one bag of mulch usually ranges from $2 to $5.50.
Professional mulch installation usually costs homeowners an additional $20 to $45 per cubic yard or $43 to $98 per hour.
On This Page
Cost Estimator by Mulch Type
The type of mulch you buy will have a significant impact on your total costs. The most affordable mulch type on our list is pine bark, which has an average price of $28 per cubic yard. On the expensive end, a cubic yard of rubber mulch can cost as much as $218.
If you prefer inorganic mulches, such as rubber or tumbled glass, you can expect a hefty bill. Organic mulches, like hemlock, bark, or pine straw, won't pull as much from your wallet.
MULCH TYPE
AVERAGE COST
PER CUBIC YARD
Pine Bark
$28
Pine Straw
$37
Shredded Hardwood Mulch
$45
Tea Tree Mulch
$47
Hemlock Mulch
$50
Redwood Mulch
$65
Bark Mulch
$72
Wood Chips
$78
Cedar Mulch
$103
Cypress Mulch
$110
Pine Needles
$142
Rubber Mulch
$218
Other Factors That Affect Cost
Delivery fees, buying in bulk, and even your mulch's longevity will all affect total cost. The type of mulch is a significant factor, but there are a few other elements to consider when calculating prices. Let's go over them in more detail below:
Delivery
Most mulch suppliers charge a flat delivery fee to haul the mulch to your home. If your home is far from the supplier, you may be charged even more. On average, mulch delivery fees run from $47 to $133.
Quantity
Bagged mulch is measured in cubic feet. Mulch by the truckload, otherwise known as buying in bulk, is measured in cubic yards. Buying in bulk is the key to saving on mulch costs.
When you buy a bulk truckload of mulch, the cost of each cubic yard begins to lower. Order over 10 cubic yards of mulch, and you could pay as little as $10 to $20 per cubic yard.
If you have several areas in your landscape to mulch, it's best to buy all the mulch you need at once, instead of buying more bags each time you begin mulching a new space.
Here's what you can expect to pay when you buy in bulk:
NUMBER OF
CUBIC YARDS
AVERAGE COST
PER CUBIC YARD
1 – 3
$40 to $70
4 – 6
$30 to $40
7 – 10
$20 to $30
10+
$10 to $20
Size of Area
A simple rule of thumb: The greater the area you need to mulch, the more mulch you'll need to buy.
You'll also need to consider how thick you want the mulch layer to be. If you're going to cover a 324-square-foot area with a 1-inch mulch layer, that will cost you 1 cubic yard of mulch.
But if you want a 2-inch mulch layer on that 324-square-foot area, you'll need to buy 2 cubic yards of mulch instead of one.
Maintenance
Some mulches last longer than others. If you want to buy an affordable organic mulch, such as bark, you'll need to replace it every time the old mulch decomposes. Mulch replacement costs can add up year after year.
Inorganic mulches, though more expensive than organic mulches, typically don't need routine replacement. Inorganic mulches take several years to degrade. In the long-term, buying inorganic mulch might save you more money than organic mulch.
Keep in mind that saving on replacement costs isn't the only factor to consider when choosing between organic or inorganic mulch. Both inorganic and organic mulches have pros and cons, longevity only being one of them.
Extra Services
Your front lawn might need a little something extra to make it the best looking one on the block. Mulch will make your eye-catching Johnny Jump Ups spring from the landscape, but it won't do that much good if those flowers compete with nuisance weeds or unattractive edging.
And if installing mulch by hand proves to be a problem for you or your landscaper, there's another installation service you might want to consider: mulch blowing.
Mulch Blowing
Landscapers typically charge between $35 to $58 per cubic yard for mulch blowing.
Mulch blowing involves special equipment that blows mulch through long tubes or hoses. It's an excellent option for homeowners who need to get a large mulching job done quickly or have areas that wheelbarrows cannot access.
Weeding
Before laying your mulch in your flower beds, you'll want to tackle any weed growth first. You can spend the weekend working on your hands and knees, or you can turn to a professional for help.
Most homeowners spend an average of $65 to $120 for weed control, depending on the method used. Paying a gardener to hand-pull the weeds usually costs between $30 to $60 per hour.
Edging
Edging boosts your curb appeal, but it also helps keep your mulch in place on those windy or rainy days. Edging creates an appealing line between the grass and bed using materials like wood, rocks, or brick to define the areas and give them a manicured look.
Also known as curbing, a typical edging job costs most homeowners between $750 to $1,600. If you're looking to spruce up your curb appeal, this may be just the solution for you.
Cost of DIY Mulching
If the equipment required for mulching is already in your tool shed, and you're only filling in a small flower bed or two, installing the mulch yourself can save you quite a few bucks. If you don't have the equipment or the time, calling in a professional is the best way to go.
Equipment Needed
ITEM
AVERAGE COST
Garden Trowel
$9
Gardening gloves
$14
Face Mask
$14 (for a box of 25
to 50 disposable face masks)
Shovel
$24
Landscape rake
$57
Wheelbarrow
$90
Total Average Cost:
$208
How to Install Mulch
Step 1: Prepare the mulch area
Get all set for your mulching project by placing your tools near the area you want to mulch. Put on your gardening gloves and wear a face mask to protect against dust and other allergens.
If you have a mulch pile from a truckload delivery, use your shovel to place the mulch into the wheelbarrow. If you bought bags, empty them into the wheelbarrow for easy transport.
Step 2: Pull up weeds
Before laying down your mulch, pull up any weeds. Once you've removed every pesky dandelion, you're ready to start edging.
Step 3: Edge the area
Edge the area you want to mulch by building a small barrier with stones or bricks. The border will help keep the mulch off the grass and in place.
Step 4: Level the surface
Using either your hand or landscape rake, smooth out the ground so your mulch can lay on a level surface.
Step 5: Apply mulch
Using your hands, shovel, or garden trowel, lay small amounts of mulch into the bed. Avoid dumping a large amount of mulch at once, as this may harm plants or lead to some spots that are uneven and too thick.
Step 6: Spread the mulch
Even out the layer of mulch with the landscape rake or your hands. An ideal mulch layer is 2 to 3 inches deep. Anything more than 4 inches could suffocate your plants.
Pro Tip: Mulching around a tree? The PennState Extension recommends pulling mulch 3 to 5 inches away from young trees and 8 to 10 inches away from mature trees.
DIY Cost vs. Professional Mulch Installation Cost
If you already own the necessary equipment for mulch installation, applying the mulch yourself can often be the more affordable option. You'll still need to pay for the mulch, but you can avoid the professional labor costs.
When should you call in a professional? If you don't have the necessary equipment in your tool shed to install mulch, you may want to hire a professional.
Here's why: Buying all the equipment at the store will cost you around $208. Paying a professional to install just 1 cubic yard of mulch will cost you much less than all that equipment. Most professionals charge $20 to $45 per cubic yard of mulch they install.
What if you already have the equipment? If you already have the necessary equipment to install the mulch yourself, call in a professional for those large-scale projects. Doing a major landscaping project by yourself can quickly eat up your time and turn into tiresome work.
Cost of Mulch Installation by Location
All costs listed in this pricing guide are national average costs. On a local scale, factors such as mulch prices, labor costs, and delivery fees may be higher or lower than the average costs.
Varied prices are often due to how local suppliers decide to set their rates. If you live far away from a supplier, your mulch vendor may charge a high delivery fee.
FAQ About Mulch
Conclusion
Whether you install the mulch yourself or hire a professional, mulch can be a great addition to your landscape. If you have the supplies and the time, applying the mulch yourself can save you on installation costs.
If you have a large area to cover, hiring a local landscaping professional near you may be the way to go.
Remember, you can expect to pay between $17 and $68 per cubic yard of mulch or $2 to $5.50 per bag. For professional mulch installation, expect to pay an additional $20 to $45 per cubic yard or $43 to $98 per hour.
Main Photo Credit: Monsterkoi / Pixabay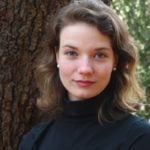 Jane Purnell
Jane Purnell is a freelance writer and actor in New York City. She earned her B.A. from the University of Virginia and enjoys a warm cup of French press coffee.