You've given up on a section of your lawn. The crabgrass has won. Or you have a perfectly good section, but you want to convert it into garden space. Sure, you could rent a tiller and rake and yank up weeds until your back gives out, but there's another way: Sheet mulching.
Sometimes called lasagna mulching, it's a permaculture method that's easier and better for your soil than the mechanical removal of unwanted vegetation, its fans say. But what exactly is this gardening technique with a name reminiscent of your favorite Italian comfort dish? Let's take a look under the sheets …
Sheet Mulching aka Lasagna Mulching, Explained
Sheet mulching is a method of gardening that is often used to smother and get rid of unruly weeds, improve your soil and create a new landscape that doesn't rely as heavily on water to thrive. It's often used in areas where water conservation and droughts are an issue. But even if you live somewhere with plenty of moisture, you can still use this method of permaculture gardening to create a beautiful, self-sufficient garden space.
And, according to permaculture expert Ben Falk of Whole Systems Design of Mad River Valley, Vt., sheet mulching is much better for your soil than tilling.
"A lot of people think that they need to till their soil for gardening, but actually it can damage it," he said. "Sheet mulching works well for any type of garden. It's easy to do and much better than tilling because as it breaks down it creates nutrients and all types of biological activity in your soil."
So what exactly is involved in lasagna gardening? It starts with identifying the area that you want to transform and mowing it down. You don't need to dig anything of the existing plants or grass out of the space, you just need them to be very short. Next, you'll create a series of layers on top that include a biodegradable weed barrier, a thick layer of compost or manure, and a layer of mulch. Once you have these layers in place, you can incorporate new plants and materials into it.
How to Build a Lasagna Garden, Step-by-Step
If you'd like to try sheet composting, you'll need a few materials. These include:
Weed barriers made of biodegradable material such as cardboard or newspaper.
Organic material like compost or manure.
Mulch or wood chips.
Water.
Wheelbarrow.
Shovel and rake.
Step 1: Measure and Calculate
of the process is to measure out your area and calculate the number of materials you'll need. As you layer, you won't want any light penetration, so make sure that your layer of cardboard or newspaper overlaps by about 6 inches. The organic material that you use on top (such as compost) should be about 6 inches in depth. And make sure that you have enough mulch to adequately cover the area. Once you have your materials, you are ready to begin your sheet mulching project.
Step 2: Prepare Your Site
As mentioned earlier, you'll want to mow down the grass, weeds, or whatever's growing in the area, but make sure to leave the lawn clippings and any other organic matter in place. As these decay, they will add additional nutrients to the ground.
Step 3: Soil Test
Do a soil test to determine if any additional nutrients, natural fertilizers, or soil amendments are needed. You may need to add a thin layer of high-nitrogen material such as fresh grass clippings or cottonseed meal here to get the nitrogen ratio right.
Once you've made your adjustments to the soil, it's time to soak this first layer with water. It's also time to plant any large plants (i.e. five-gallon or more) before moving on the next layer. Smaller plants should not be planted just yet, that will be later on in the process.
Step 4: Add Your Weed Barrier
Some of the most common materials used for this layer include cardboard and newspaper. However, you can also incorporate things such as natural fibers or old carpet. What's important to remember is that this layer does not let light in, but it is permeable to air and water. Be sure to leave an opening around any plants that will be a part of the lasagna garden for air circulation around their roots. Once the layer is in place, soak it thoroughly with water.
Step 5: Add Compost
You want to add a layer of compost on top of the cardboard or newspaper. You can also use manure for this layer. Be sure that the organic material you use is weed-free.
Step 6: Add Mulch
You are almost there! Now it's time to add the top layer, which is your mulch. You'll need at least a three-inch layer here. Your mulch can be anything, including wood chips, pine needles, tree prunings, straw, or plant debris. Just be sure that it is free of any weed seeds.
Step 7: Start Planting
Your final step is the fun one: It's time to add the plants to the final layer. Using a sharp knife or garden tool, cut a hole in your cardboard layer and set the plants under the sheet mulch.  Small plants can be placed directly in the compost and mulch layers.
Cost to Create a Sheet Mulch Garden
The cost to create one of these lasagna gardens is relatively inexpensive, especially if you decide to do it yourself. To build a new garden bed that is 250 square feet, the cost of materials would run, on average, between $120 and $265. Mulch and compost would likely be your biggest expenses. For this example, you'd need about 2.3 cubic yards of mulch which ranges from $15 to $35 per cubic yard. You'd also need around 1 cubic yard of compost, which costs between $25 and $50.
The newspaper or cardboard used can also be purchased, or you could gather it on your own to lower the price of your new sheet mulch garden.
Pros and Cons of Sheet Mulching
Sheet mulching is particularly popular in California where water conservation is a big issue. And conserving water is one of the great perks of a layered garden. But that's not the only benefit. It's a way to transform a barren lot into a beautiful raised bed garden, it eliminates weeds, improves your soil, and it's very low maintenance.
However, there are a few downsides to be aware of.
The decomposition process can take time. Some people say that it can take a lot of time for your sheet mulched space to be ready to plant, depending on what materials you use. And this may even include a slimy stage full of bugs and slugs. However, permaculture expert Ben Falk says that it doesn't have to take this long. "It depends on how much compost you add," he said. "If you use plenty of compost on top of the cardboard layer, you don't have to wait to start using it.  But more compost does mean more expense."
It can be complicated. When planning your lasagna garden, it's important to get the nitrogen and carbon material ratio right. Throw it off balance and it won't break down properly. So you have to be mindful of what type of organic matter you add to it, and you may even need to perform a soil test before moving on to the next layer.
You have to watch out for weed seeds. This can be tricky because weeds can creep into compost, manure, and other organic ingredients. To avoid weed-seed germination, it's critical that the layer of cardboard or newspaper is thick enough to prevent the weed seeds from growing into plants.
Sheet mulching does require some work. Once you have your sheet mulched space built, it's easy to maintain. However, it does take a little upfront planning and work to get it going. Since it involves raised beds, you will be shoveling mulch, compost, etc. from your wheelbarrow and into the garden bed — unless you hire someone else to do it for you.
Is Sheet Mulching Right for You?
This depends on your goals for your lawn. If you want a low maintenance way to transform your yard into a garden, replace a section of it, or repair your soil by replenishing its nutrients, then sheet mulching might be right for you. It's not expensive and it's great for your soil, but it does require a little planning on your part.
Main image credit: "Lasagna garden in progress" deedavee easyflow, CC by-SA 2.0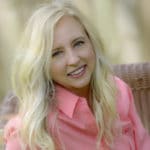 Jennifer Lester
Jennifer Lester is a freelance writer and social media strategist who covers a variety of home and garden topics. She's a graduate of Texas A&M University and the proud mom of three boys. In her spare time, she volunteers in her community and her children's schools.