The average cost to build a gazebo ranges from $5,358 to $9,058, with most homeowners paying $7,587. Costs can rise to as much as $27,000 or more to build an intricate custom gazebo. Some homeowners may pay as little as $325 to build a gazebo via a kit.
Gazebos provide shade and shelter and compliment an outdoor kitchen or fire pit. The more glitz you add to your new gazebo –- lights, tile floor or roof, for example –- the more you can expect to pay.
Prices will vary depending on whether your gazebo is preassembled, custom, or a kit. Materials, roofing, flooring, and screen enclosures will also impact total costs. Our gazebo pricing guide covers the costs for various materials, styles, shapes, and extras.
On This Page
How Much Does a Gazebo Cost?
Average National Cost: $7,587
Typical Range: $5,358 to $9,058
Low End: $325
High End: $27,000
The prices listed above are all national averages for building a gazebo. While most homeowners spend $7,587 to install a gazebo in their yards, the cost will vary significantly depending on whether you opt for a premade gazebo, gazebo kit, or custom design.
For example, you could spend as little as $325 to buy and install a gazebo kit, or you could splurge to build a custom gazebo costing north of $27,000.
Here's a bit more about the three primary ways you could purchase a gazebo to be built in your yard:
Premade gazebos are just as they sound –- they're preassembled. You don't have to put together anything or read complicated instructions. Since the gazebo arrives preassembled, a premade gazebo is typically more expensive than a gazebo from a kit.
A gazebo kit is typically the most affordable option for homeowners. The materials arrive, and all you need to do is put the nuts and bolts together –– or hire a professional to build it for you. Most gazebo kit prices start at around $1,500.
A custom gazebo is the most expensive building option. You'll work closely with a professional to discuss a design plan, and you'll pay a hefty fee for the installation process. What you'll get with a custom gazebo: You will have a one-of-a-kind gazebo designed to harmonize with the surrounding landscape and your home's architecture.
| | |
| --- | --- |
| PRODUCT | COST |
| Gazebo Kit | $ |
| Preassembled/Premade | $$ |
| Custom Gazebo | $$$ |
Cost Estimator by Material Type
The four most common types of gazebos are brick, metal, wood, and vinyl. When deciding between materials, some items to consider include:
Your budget
The material's aesthetic appeal
Maintenance requirements
How well the material blends with the surrounding environment.
| | |
| --- | --- |
| MATERIAL | AVERAGE COST |
| Brick | $2,250 to $3,750 |
| Metal | $2,833 to $7,833 |
| Wood | $4,200 to $6,667 |
| Vinyl | $4,250 to $7,750 |
Brick
Brick retains heat well, making it a suitable option if you live in colder areas. Install a fire pit in or near your gazebo, and you'll feel cozy and warm through the winter months. If you live in a brick home, a brick gazebo can make the perfect addition to your living space.
Brick is not ideal if you live in regions susceptible to earthquakes. The average cost for a brick gazebo ranges from $2,250 to $3,750.
Metal
Metal gazebos are built to last. They're less likely to twist, sag, chip, or warp over time as wooden gazebos do. Metal gazebos may not be as customizable as wood or vinyl gazebos, but they can offer a sleek look for a modern landscape.
Metal gazebos are typically made of aluminum, wrought iron, or steel.
Aluminum has rust-free properties. It's a lightweight metal, making it much easier to move and assemble than steel.
Wrought iron makes beautiful ornamental designs but is susceptible to rust.
Steel gazebos are very durable. They can withstand extreme weather conditions but are not resistant to rust.
Wood
When you think of a wooden gazebo, your favorite novel or long ball gowns likely come to mind. Wooden gazebos bring an attractive traditional look to your landscape.
But despite their beauty, wooden gazebos are high-maintenance. These structures are prone to wood-damaging insects and will naturally weather over time. You'll likely need to treat your gazebo with chemicals to keep the bugs away.
If chipping or splintering occurs, you'll need to perform maintenance touch-ups, such as sanding or staining. Most homeowners pay between $4,200 to $6,667 to build a wooden gazebo.
Five common wood types for gazebos are:
Pine
Hardwood
Redwood
Cedar
Bamboo
Vinyl
Vinyl is a versatile gazebo material, as it can be made to look like brick, wood, or metal. It may be on the expensive side, but its longevity, low maintenance, and versatility make it highly desirable. Homeowners can expect to pay between $4,250 to $7,750 to build a vinyl gazebo.
Other Factors That Affect Cost
Choosing between brick, metal, wood, and vinyl will have a significant impact on your total gazebo bill. But many other factors affect costs, too.
For instance, regardless of the gazebo's material, you can expect to pay more for a large gazebo made to shelter an outdoor living area than for a small gazebo meant to cover one or two chairs.
Other factors that affect the cost to build a gazebo include:
Size
Shape
Roofing material
Flooring material
Land preparation
Screen kits
Paying for a design plan
Size
The bigger your gazebo, the more you'll need to pay for material and labor costs. An 8 x 8-foot gazebo can cost nearly half as much as a 12 x 12-foot gazebo, depending on the structure's material type.
Your gazebo's size will also increase flooring and roofing costs. After all, a big gazebo needs a big roof.
And finally, consider the additional costs of filling your gazebo with furniture. If you're building a large gazebo, you'll likely need to buy more outdoor furniture so that the gazebo doesn't feel so empty.
On the other hand, a small gazebo won't be able to fit too much, helping you save on furniture costs.
The bottom line: If you're looking to keep your wallet full, you may want to consider a gazebo that's on the smaller side.
| | |
| --- | --- |
| SIZE | AVERAGE COST |
| 8 x 8 | $3,150 to $5,850 |
| 10 x 10 | $5,000 to $8,250 |
| 12 x 12 | $7,150 to $11,200 |
Shape
Your gazebo's shape will also have a significant impact on total building costs. A hexagonal gazebo is going to cost much more than a round gazebo.
A simple rule of thumb: The more sides your gazebo has, the more you can expect to pay.
Why? Because more sides mean a more complex design, leading to higher labor costs.
| | |
| --- | --- |
| SHAPE | COST |
| Round | $ |
| Oval | $ |
| Rectangle or Square | $ |
| Hexagon | $$ |
| Octagon | $$ |
| Dodecahedron (12-sided) | $$$ |
Roofing Material
Gazebos are roofed structures by design, so choosing not to install the roof isn't the best option. If you don't install a roof, you won't have a gazebo.
Gazebo roof costs will vary depending on the roof's size, whether it's a double or single roof, and the roof's material. Asphalt shingles are usually the most affordable option, while slate roofs often cost the most. Other roofing materials include tile, wood, metal, glass, and polycarbonate.
| | |
| --- | --- |
| ROOF MATERIAL | COST |
| Asphalt Shingles | $ |
| Tile | $ |
| Wood | $$ |
| Metal | $$ |
| Glass | $$$ |
| Polycarbonate | $$$ |
| Slate | $$$$ |
Flooring Material
Your gazebo needs a floor, too. Flooring costs will vary depending on the gazebo's size and shape and the chosen flooring material.
Stamped concrete is typically the most expensive flooring material. If you're building your gazebo on a budget, look to wood materials to save on cost.
| | |
| --- | --- |
| FLOORING MATERIAL | COST |
| Wood | $ |
| Composite Decking | $$ |
| Brick | $$$ |
| Patio Pavers | $$$ |
| Stamped Concrete | $$$$ |
Land Preparation
Before installing your gazebo, the ground may need to be graded or cleared.
Why? Because an even, level foundation ensures the gazebo is structurally sound.
The cost of clearing land will vary depending on who you hire. Some gazebo contractors may charge land preparation as a separate service, while others will perform land preparation as a part of their gazebo installation process.
Screen Kits
If flying insects are a problem where you live, consider enclosing your gazebo with a screen.
A screened gazebo is similar to that of a screened porch. Screened kits are sold in most home improvement stores, typically costing between $500 and $800.
Design Plans
Leaning toward a custom gazebo? Unless you're a skilled gazebo designer, you'll need to hire a gazebo architect to develop a design you'll love.
Hiring a professional to design your gazebo can be expensive, but that's what comes with building a gazebo that no one else has in their yards. Design fees typically make up 10% to 18.5% of a custom project's total cost.
Add-Ons and Extra Services
Remember, most homeowners spend between $5,358 and $9,058 to build a gazebo. Your gazebo might fall in or outside the average range, depending on your gazebo's size, shape, complexity, and building materials.
Once you've built the gazebo, you might want to add other hardscapes and attractive add-ons. For instance, if you want your gazebo to be a floral getaway, hiring a landscape designer will incur additional costs. Want to enjoy your gazebo at night? Then outdoor lighting might be a worthy investment.
Add-ons and extra services that might enhance your gazebo include:
Landscaping
Furniture
Hot Tub
Outdoor Lighting
Misting System
Deck or Patio
Outdoor Kitchen
Fire Pit
Landscaping
A gazebo can look a little lonely and bare without some flowers and landscaping to go along with it. Climbing roses, colorful flower beds, and whimsical trees can transform your gazebo into a magical focal point.
On average, homeowners spend between $4,000 and $20,317 for landscaping. Keep in mind that costs will vary depending on the project's size and type.
For instance, flower bed planting can cost between $650 and $3,000, while building a retaining wall can cost upward of $8,711. Total landscaping costs will depend on the design and project you're trying to achieve.
| | |
| --- | --- |
| SERVICE | COST |
| Retaining Wall Installation | $4,025 to $8,711 |
| Pathway Installation | $8 to $22 per square foot |
| Flower Bed Planting | $650 to $3,000 |
| Tree and Bush Planting | $25 to $3,000 |
| Sod Installation | $0.87 to $1.76 per sq. ft. |
Furniture
With their full roofs and beautiful flooring, gazebos make lovely outdoor living spaces. After your gazebo is built, you'll probably want to make a trip to the local furniture store. Even if your gazebo is small, a bench or two will turn your gazebo into the perfect reading spot.
Hot Tub
A gazebo's sheltering structure makes it a great place to install a hot tub. The roof will keep out any drizzling raindrops, so you don't have to end your relaxing afternoon too soon. Even better? Enclosing your gazebo with a screen kit will help ensure no bugs interrupt the fun.
Installing an above-ground hot tub ranges between $3,500 and $9,250 on average. In-ground hot tubs are more expensive, typically costing between $12,666 to $21,666.
Outdoor Lighting
If you want to enjoy your gazebo at night, landscape lighting can help enhance your outdoor experience. Outdoor lighting typically costs $188 to $325 per light –– that includes the lights themselves and the labor to hook them up to your home's electricity.
Outdoor lighting can help you feel safer on your way to and from the gazebo. It also highlights your gazebo's architecture. Why let such a beautiful outdoor structure go unnoticed when the sun goes down?
Misting System
On those hot summer afternoons, cool down in the comfort of your gazebo. A misting system delivers moisture that helps cool the air so that you can be more comfortable outdoors. When the sun becomes too much during the cookout, take a rest in the gazebo.
A misting system is also useful for delivering moisture to plants. If your gazebo features hanging or climbing plants, a misting system can help cool off your greenery.
Installing a misting system costs most homeowners between $1,000 and $3,000.
Deck or Patio
You may decide to build a deck or patio around your gazebo. Doing so can help enhance your outdoor living space, providing room for features like an outdoor kitchen, fire pit, or pool.
The cost to build a deck ranges from $3,918 to $10,539. The cost to install a patio usually is less expensive, ranging from $2,363 to $5,909.
Outdoor Kitchen
The cost of an outdoor kitchen is usually between $5,057 and $17,276. Cooking outdoors entertains both the guests and the cook at work. And if anyone needs to cool off in the shade, the gazebo is waiting for them nearby.
Fire pit
Gather the family around the fire pit to enjoy an evening of s'mores and hot chocolate. Homeowners typically spend $500 to $3,433 to build a fire pit.
Your fire pit can be near the gazebo or inside the gazebo itself, depending on the gazebo's size and shape. If you want a fire pit inside your gazebo, talk to your gazebo contractor about the structure's design.
DIY vs. Hiring a Professional
Building a gazebo is no easy task. In most cases, you'll want to hire a professional to install the gazebo for you.
Gazebos need to be installed on level ground, and it usually takes a professional to evaluate the land. Even if you have a gazebo kit that you feel confident installing yourself, you risk building it on land that isn't appropriate for the structure.
If you decide to install a gazebo kit or pre-built gazebo, you'll need to use your own judgment on how well you can install it. If you don't have experience installing large DIY structures, you should hire a professional instead. There are many heavy pieces to a gazebo, some of which you might not be able to lift by yourself safely.
Hire a professional for your custom gazebo. Building a gazebo from scratch may lead to costly mistakes down the road. You risk choosing the wrong materials, making an unsafe structure, or injuring yourself and others.
The bottom line: Whether you're installing a gazebo kit, premade gazebo, or custom gazebo, it's always best to leave it in the hands of a pro.
Cost of Gazebos Across the U.S.
The prices listed in this gazebo cost guide are all national averages. On a local level, these prices may vary depending on where you live. Gazebo contractors might adjust their installation and design rates according to the region's demand. Material costs and delivery fees might also vary.
FAQ About Gazebos
1. What is the difference between a gazebo, pavilion, and pergola?
Gazebos, pavilions, and pergolas are all wonderful outdoor structures. Here are a few ways to tell them apart: 

Pergola: Unlike gazebos and pavilions, which have fully covered roofs, a pergola's slatted roof allows sunlight to enter the pergola. The roof's lattice-like structure allows plants and vines to twist and climb, making for a beautiful spectacle. 

A pergola also doesn't have a built-in floor, which is why pergolas are typically built either on a patio or deck. On the other hand, gazebos can be built almost anywhere in the yard since they have a built-in floor. 

Pavilion: Similar to a gazebo's roof, a pavilion's roof blocks the sun and rain. However, pavilions don't have built-in floors like gazebos, which is why you typically find them on decks and patios.  

Pavilions are simpler in design and shape compared to gazebos. Pavilions are usually square or rectangular, and they have open sides. Because no railings or balusters enclose a pavilion, it's much easier to arrange furniture within the structure, making them ideal for outdoor living spaces.

Gazebo: Gazebos are easily recognizable for their oval, hexagonal, or octagonal shapes. Gazebo roofs block sun and rain. And unlike pavilions and pergolas, gazebos have built-in floors. Because they have flooring, they can be placed just about anywhere in your yard. 

And unlike pavilions and pergolas, gazebos usually are enclosed with railings and balusters, creating a more private and intimate setting. 

2. Do I need a permit to build a gazebo?
A permit is typically required to build a gazebo. There may be some exceptions depending on where you live and the gazebo's size. 
3. Can a gazebo add value to my home?
Yes, a gazebo can raise the value of your home. Not only do gazebos add aesthetic appeal, but they also create more ways for someone to use the outdoor space. 
4. Where can I find gazebos for sale?
Gazebos are sold at many home improvement stores either as premade gazebos or kits. Check out shops your neighborhood outdoor living store and big box retailers like Walmart, Lowes, or Home Depot for your new gazebo. Even Amazon has gazebos for sale. 
Conclusion
Gazebos are a beautiful addition to your yard, and gazebos are easy to shop for on almost any budget. If you're looking to save on costs, a preassembled gazebo or gazebo kit may be best. If you have a big budget, you might prefer a custom gazebo.
Whether your gazebo comes from a kit or is a custom design, it's best to ask a professional gazebo contractor for help. For sprucing up the gazebo, call up a landscaping pro near you to install decorative flower beds and gardens.
Remember, the average cost to build a gazebo ranges between $5,358 and $9,058, with most homeowners paying $7,587. Prices will vary depending on the gazebo's size, shape, and materials. A custom gazebo could cost as much as $27,000, whereas smaller gazebo building projects cost some homeowners as little as $325.
Main Photo Credit: Pixabay / Pixabay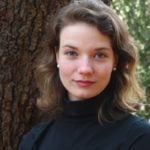 Jane Purnell
Jane Purnell is an artist, writer, and nature lover. She enjoys teaching readers about the importance of eco-friendly lawn care, integrated pest management, biodiversity, and sustainable landscaping.