The average cost for a raised garden bed kit is $145.48, with a typical range between $104.18 and $210.46. Whether you install a kit, hire a professional, or build from scratch, raised garden beds will require more cash than a regular in-ground garden.
Keep in mind that total project costs will vary depending on the raised garden bed's size, quality, materials, and location. A small, wooden framed bed on flat land is going to cost you much less than a large, stone-framed bed on bumpy terrain that needs grading.
Landscaping and more at the click of a button
With LawnStarter
Is gardening in boxes worth the cost? A raised garden bed has both advantages and drawbacks, and we'll help uncover the right choice for you. We'll also cover additional projects that will make your garden grow and wow the neighbors. Keep reading and dig in for the answers.
How Much Do Raised Garden Beds Cost?
Average cost of raised garden bed kits: $145.48
Typical range of raised garden bed kits: $104.18 to $210.46
Average cost of raised garden bed frame materials: $18.39 per square foot
When building a raised garden bed, also known as a framed bed or garden box, you have three options:
Buy a raised garden bed kit at your local home improvement store or garden center.
Build a raised garden bed from scratch (not from a store-bought kit).
Install or build the raised garden bed yourself or hire a professional.
A garden box kit costs $145.48 on average. Depending on the kit's material, size, and quality, prices typically range between $104.18 and $210.46.
Building a raised garden from scratch? Frame materials average around $18.39 per square foot. You can buy many garden frame materials, such as timber or brick, at your local home improvement or big box stores. For other materials, such as concrete or rammed earth, you may need to buy from a contractor or pay for professional installation.
Cost Estimator by Material
The material you choose for your garden box will have a significant impact on the total cost. Here's why: Some materials are more durable than others, while others are designed to require less maintenance.
Whether you're buying a raised garden bed kit or building a framed bed from scratch, let's take a look at how the material will affect your final bill.
Kit materials
Raised garden bed kits come in many different materials, all varying in price. Common kit materials include wood, PVC or vinyl, galvanized steel, and composite wood.
The most expensive kit is for a raised garden bed made of composite wood, with galvanized steel kits typically being the most affordable.
How we measured: We calculated the typical material costs by averaging the top 10 featured items found online at Amazon, Walmart, Lowes, and HomeDepot.
| | |
| --- | --- |
| KIT MATERIAL | AVERAGE COST |
| Galvanized Steel | $104.18 |
| PVC or Vinyl | $119.18 |
| Wood | $148.12 |
| Composite Wood | $210.46 |
Galvanized Steel
Wood has been the showstopper for framed garden beds for quite some time, but galvanized steel beds have grown in popularity.
Galvanized steel beds are durable, rot-resistant, last for decades, and even offer a polished industrial look. Galvanized steel garden beds are an ideal option for gardeners seeking a long-term, low-maintenance solution.
Expect to pay around $104.18 for a galvanized steel raised garden bed kit. These garden bed kits are easy to install and require minimal assembly.
PVC or vinyl
PVC or vinyl kits are resistant to rot and rust and are a dependable long-term solution. Vinyl is also lighter than wood, making it much easier to assemble. On average, these garden bed kits cost $119.18.
Health-conscious gardeners might prefer to use these kits solely for flower beds or avoid them altogether. Although few studies exist regarding growing food in plastic, there are concerns about negative health effects linked to leached plastic chemicals, such as phthalates and Bisphenol A (BPA).
If you're concerned about toxic chemicals leaching into your garden bed soil, avoid growing your veggies and fruits in containers made of PVC, vinyl, and plastic. Some raised garden bed plans suggest using plastic sheeting in their designs. It's up to you to decide what kind of plastic sheeting to use and whether you feel comfortable using it.
Wood
Wood raised garden bed kits cost an average of $148.12. Advantages of wood raised garden beds: Wood offers a warm, traditional aesthetic to the garden, and unlike plastic and steel, wood is easy to customize, even if it's from a kit. Just cut the board to the appropriate length, and you'll have a garden frame that fits snug. You also have plenty of wood types to choose from.
The disadvantages of wood include its high maintenance requirements and susceptibility to rot and pests. As time goes by, a wood frame might degrade or become infested with termites. For some gardeners, replacing the boards as needed might not be a problem. But for gardeners who prefer a low-maintenance garden frame, wood might not be the best option.
Composite wood
Composite wood is also known as engineered wood. It's made up of wood and plastic fibers (particularly polyethylene) bound together by adhesives. Composite wood is designed to be more durable than natural wood while still replicating its attractive appearance. On average, gardeners can expect to pay around $210.46 for a raised garden kit made of composite wood.
So what are the advantages of composite wood over natural wood? The main advantage is that composite wood is less susceptible to rot and pests.
There also are some disadvantages to engineered wood. Natural wood is more versatile than engineered wood, and it's more environmentally friendly. Gardeners concerned about compact wood's chemical adhesives leaching into the soil might prefer a natural wood garden frame.
Building from scratch
A raised garden bed kit can be helpful for beginner DIYers or gardeners shopping on a budget. If you want a custom garden bed or more options in materials, you'll need to manage a bigger budget.
Here's why: Building materials like natural stone and brick can run up your raised garden bed bill. And if you don't have the necessary skills to install the material, you may need to hire a professional for the job. Keep in mind that some materials might not be available in local stores and may require you to buy from a contractor.
A raised garden bed is like a small retaining wall, as it retains the mound of soil and plants behind its sidewalls. On average, building materials cost $18.39 per square foot.
According to our retaining wall material prices, corten steel has the lowest cost average at $11.20 per square foot, and natural stone has the highest average cost at $41.31 per square foot.
MATERIAL
AVERAGE COST
*per square foot (Materials Only)
Corten Steel
$11.20
Vinyl
$12.50
Cinder Block
$13.25
Boulders
$16.41
Timber
$17.38
Rammed Earth
$17.50
Brick
$19
Poured Concrete
$22.80
Natural Stone
$41.31
Get quality landscaping at an affordable cost
With LawnStarter
Other Factors That Affect Cost
While the material used for your raised garden bed affects cost, it's not the only factor to calculate into your final bill. Your garden bed's size will also play a significant role, as well as your garden bed's location, the amount of soil you need, and whether you hire a professional.
Size: The larger your garden bed, the higher your bill.
Location: Want to build on hilly terrain? You'll need to level it first.
Soil: Filling up your garden box with soil isn't always free.
Labor: If you decide to hire a professional, be prepared to pay for labor costs.
Size
A large raised garden bed typically leads to higher material costs than a small raised garden bed. Even raised garden bed kit prices will vary depending on the bed's size, as more material is needed for a larger frame.
A larger garden frame also will take longer for a professional to install, leading to a higher bill.
Location
Install your raised garden bed kit on level terrain. If the surface you wish to build on is sloped or hilly, you'll likely need to hire a professional to reslope the surface. You can do the job yourself with a wheelbarrow, shovel, and topsoil if the area is small. For larger projects, it's best to call in a pro.
Soil
Your plants won't survive long if they don't have nutritious soil in which to grow. And your raised garden bed won't serve its purpose without having soil to elevate the plants.
According to the listed prices at HomeDepot and Lowes, a 1.5 cubic-foot pack of raised garden soil averages around $8.73. The deeper your garden bed, the more soil you'll need to buy. Don't forget to add compost and organic matter to your soil for an extra boost in nutrients.
Labor
If you feel you don't have the proper DIY skills to build a garden frame, hiring a pro might be the better option.
You can hire a professional to build a custom garden frame or to install a kit. Carpenters typically charge $38 to $93 per hour and brickmasons $40 to $70 per hour. Landscaping labor costs will vary depending on the pro's specialty and the project's scale.
Order top-notch landscaping service with easy online booking
With LawnStarter
Extra Services
If you're busy remodeling your garden, chances are good you're doing more than raising the beds. Other gardening projects that can spruce up your green friends' home include:
Planting flower beds
Installing garden pathways
Edging around the garden
Mulching the beds
Installing outdoor lighting
Planting flower beds
Decorating your garden with colorful, swaying flower beds will turn your raised vegetable patch into a beautiful sight for the eyes (and a delicious attraction for the pollinators). Your fruits and veggies will need all the help they can get from passing bees and butterflies.
Hiring a pro to install a flower bed typically costs homeowners between $650 and $3,000.
Pathway installation
Your newly raised garden will feature striking garden boxes that give your garden a clean, fresh look. Why not throw in some razzle-dazzle with beautiful pathways? Professional pathway installation averages between $8 and $22 per square foot, depending on the material used.
Edging
Professional edging, also known as landscape curbing, typically costs between $988 and $1,611. Edging helps accentuate and highlight areas of the landscape that might otherwise blend in and become overlooked. Edging will help your vegetable garden stand out from the bushes, trees, and flowers that make up your landscape.
Mulching
Mulch costs an average of $17 to $68 per cubic yard (or $2 to $5.50 per bag). If you're hiring a professional to install the mulch for you, expect to pay an additional $20 to $45 per cubic yard. Mulch enhances plant health, brings texture to your gardens and flower beds, increases soil moisture, and decreases erosion.
Pro Tip: Don't forget to take advantage of free mulch, such as grass clippings, compost, and old newspapers.
Outdoor lighting
Show off your garden even when the moon is out with thoughtfully placed outdoor lights. Outdoor lighting also helps you garden in your raised beds at night and even provides a safer walk through the garden.
Landscape lighting costs most homeowners between $188 and $325 per light for labor and materials.
Raised Garden Bed Pros and Cons
A raised garden bed has many advantages, but some gardeners might find that an in-ground garden better suits their needs. Raised garden beds offer convenience, but they require a bit of routine maintenance that some gardeners might prefer to avoid.
Raised bed gardening pros:
✓ Cleaner garden area: Garden boxes help keep your garden clean by keeping the soil off pathways.
✓ More accessible: Raised beds are more accessible than traditional gardens. Raised garden beds are a great option for people with disabilities or who want to avoid physical strain.
✓ Longer growing season: According to the University of Georgia Extension, a properly prepared raised garden bed can lengthen the growing season. Why? Because the boxed soil warms up sooner in spring than in-ground soil.
✓ Improved drainage: A properly prepared raised garden bed can boost drainage, making them especially favorable in areas with poor in-ground drainage.
✓ Resistant to wildlife pests: The bottoms of raised garden beds can be screened to keep out small digging animals, like voles and moles.
✓ Protects your plants: Raised gardening helps prevent people and pets from accidentally stepping on your plants. Less foot traffic helps limit soil compaction.
✓ Can turn heads: An eye-catching garden box adds visual interest to the garden.
✓ Can be built anywhere: Raised garden beds can be built almost anywhere, even in areas where an in-ground garden isn't possible, such as on concrete surfaces or sites with poor soil. (Just make sure your plants have access to full sun).
✓ Richer soil: You have complete control over the soil and can add any amendments you need. Raised garden bed soil can be made far superior to the surrounding native soil.
✓ Plants won't drown: Plants in raised garden beds are protected from flooding.
✓ Less weeding work for you: Raised garden beds mean less weeding, as the packaged store-bought soil is less likely to contain weed seeds than in-ground soil.
Raised bed gardening cons:
✗ Soil dries out faster: The soil in a garden box usually dries out faster than in-ground garden soil, which means a raised garden bed typically requires more watering.
✗ Hotter/colder for plants: Raised garden beds might be warmer in spring and summer, but they get colder in winter. You'll likely need to plant hardy perennials if you want them to survive in a framed bed.
✗ Less room for root growth: In a raised bed, the root system is confined. Depending on the garden box's size, you might not be able to grow certain plants.
✗ Costs more time and money to build: More materials and upfront costs are needed to build a raised garden than an in-ground garden.
✗ Less sustainable and eco-friendly: An in-ground garden is more sustainable and environmentally friendly than garden boxes.
✗ Wear out over time: Raised garden beds will eventually need replacement.
✗ Tough to change out over time: Some raised garden beds can be difficult to remove or recycle, making them lasting fixtures in the garden.
✗ More challenging to install irrigation systems: It's easier to install an irrigation system in an in-ground garden.
✗ Some frame materials may raise issues: There are some concerns regarding certain frame materials leaching chemicals into the soil.
DIY Raised Garden Bed
If you feel confident in your handiness skills, building a DIY raised garden bed can be a rewarding project.
Building from a kit is straightforward, as these prefabricated garden boxes typically come with easy-to-follow instructions. On the other hand, building from scratch allows for a bit more versatility and customization but does require some skill.
Pro Tip: Lumber, cinder blocks, and self-locking landscaping blocks are sturdy building materials for a raised garden bed. A 2×4 lumber piece costs around $12.74 (prices vary depending on length).
There are many ways to build a raised garden bed. You can design your own framed bed or search online for a raised garden bed plan that meets your needs. Some designers even include downloadable PDFs with visual instructions for their design plans.
Before building your garden bed, check your shed or garage to see if you have the following tools in store. Not every raised garden bed plan will include these materials and tools, but you're likely to need many of them.
| | |
| --- | --- |
| EQUIPMENT NEEDED | AVERAGE COST |
| Staples | $8.63 (Per box) |
| Raised Garden Bed Soil | $8.73 ( Per 1.5 cubic-foot pack) |
| Garden Trowel | $9 |
| Rubber Mallet | $12.41 |
| Hardware Cloth | $12.89 (10 ft x 2 ft) |
| Safety Glasses | $13 |
| Dust Mask | $14 (Per box of 25 to 50 disposable facemasks) |
| Work Gloves | $14 |
| Tape Measure | $18 |
| Garden Rake | $20 |
| Manual Stapler Gun | $22.45 |
| Deck Screws | $23 (Per box) |
| Garden Shovel | $24 |
| Hearing Protection | $25 |
| Garden Hose | $37.17 |
| Spading Fork | $48.60 |
| Power Drill | $80 |
| Circular Saw | $146.10 |
If PDFs or text aren't your preferred means of instruction, a visual how-to guide might prove more useful. Check out this handy instructional video by Lowe's on how to build a raised garden bed.
Cost of Raised Garden Beds Across the U.S.
All average costs listed in this pricing guide reflect overall national prices and do not represent the costs in your local market. Prices will vary depending on where you live. Why? Because material and labor prices depend on your region's demand and the available supply.
FAQs About Raised Garden Beds
1. Do raised garden beds produce healthier plants?
Not necessarily, but if a raised garden bed is built properly, odds are your plants will be healthier. 

In-ground gardens certainly grow healthy plants, too. If the soil conditions are right and you take good care of your in-ground garden, you can produce a yield just as healthy as the plants from your raised garden bed. 

But if plants don't grow well in your traditional garden space, it may be due to poor native soil or drainage problems. If that's the case, a properly built raised garden bed with superior soil and drainage can help you achieve a healthier yield.

Alternatively, if you build a raised garden bed improperly or don't maintain the framed materials, an in-ground garden might produce healthier plants.
2. How deep does my raised garden bed need to be?
The depth of your raised garden bed will depend on the plants you plan to grow. Ensure the depth is appropriate for your plant's root system, as a robust root system means a healthier plant. The Texas A&M AgriLife Extension recommends a depth of 8 to 12 inches for a raised garden bed to be effective. 
3. What is the best wood for a framed garden bed?
Popular woods for framed garden beds include untreated pine, redwood, and cedar boards. Wood options will vary depending on your region. 

If you wish to use a treated wood of some kind, be sure to do your research and determine whether it's safe for your food. Note that the EPA banned lumber treated with chromated copper arsenate (CCA) for residential use in 2003. 

Some manufacturers may claim their treated lumber is food-safe, but you must decide for yourself if you feel comfortable using it for your garden bed. 
4. What is the difference between a planter box and a raised garden bed?
The terms planter box and raised garden bed are often used interchangeably, but there is a difference between the two. 

A significant difference is that planter boxes have built-in bottoms, whereas a raised garden bed has no built-in bottom. A raised garden bed's soil is still in contact with the ground. 

Another difference? Planter boxes usually have built-in legs that elevate them high off the ground so you can stand while tending the plants. Planter boxes are helpful for gardeners who want to limit back strain. 

Raised garden beds are only elevated up to a couple of feet and have no legs, so you still need to crouch slightly to tend to your garden. 
Conclusion
A raised garden bed can bring you a great harvest because it gives you complete control over the soil, wards off small animals, and keeps your plants well protected from foot traffic and floods.
For all these reasons, your new raised garden bed might outperform last year's in-ground garden.
And if you don't have the space to grow a traditional garden, a raised garden bed might be the perfect solution. Box gardening is popular among urban gardeners who don't have the land to prepare a traditional garden.
Remember, you can install a raised garden bed yourself or hire a professional to do it for you. If you choose to go the pro route, find an expert handyman near you to create the perfect raised garden bed for your needs.
For garden and yard design – find landscaping pros near you
With LawnStarter
Main Photo Credit: PermaCultured / Flickr / CC BY 2.0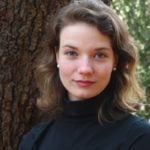 Jane Purnell
Jane Purnell is an artist, writer, and nature lover. She enjoys teaching readers about the importance of eco-friendly lawn care, integrated pest management, biodiversity, and sustainable landscaping.