With fast and easy installation, landscaping blocks are an excellent way to spruce up a flower bed, hill, or backyard. Cozy fire pits, outdoor kitchens, walking paths –– we're sharing with you 18 ways to use landscaping blocks in your yard.
Landscaping blocks can help you create features for your yard ranging in style, utility, texture, material, and color. With fast and easy installation, they provide fun projects for the DIY crowd, as well as options for a professional to use.
Landscaping and more at the click of a button
With LawnStarter
What Are Landscaping Blocks?
Landscaping blocks, retaining wall blocks, landscaping bricks, and pavers are construction blocks that come in various shapes, sizes, materials, and textures.
Many landscaping and wall blocks have a self-locking flange in the back, a lip that overhangs and grasps the block underneath. The flange allows for easy, fast installation when stacking these blocks to make a wall or other landscape structure.
You typically don't need an adhesive or mortar when stacking landscaping or wall blocks, thanks to the locking flange. But this will vary depending on the landscape project and the blocks you use.
Some examples:
Landscaping blocks, wall blocks, and landscaping bricks: Use these for building a retaining wall or freestanding wall around your yard or garden. These blocks can also make raised beds for your vegetable gardens or flower beds.

Pavers: These are excellent blocks for designing and installing flat surfaces, such as patios or walkways. You can also use them as landscaping or wall blocks, depending on the project.
18 Landscaping Block Ideas for Your Yard
1. Retaining Wall
Is erosion a problem in your landscape? Build a retaining wall around your problem spot with retaining wall blocks.
So how does a retaining wall work?
When no retaining wall is present, rain (or heavy winds) tends to wash away soil. The decline in the soil can expose delicate plant roots and cause the area to erode over time. A retaining wall helps to hold the soil in place and prevent erosion.
2. Wall Caps
Wall caps are the finishing touch to your retaining wall, like a frame around a picture. They aren't necessary for a retaining wall to do its job, but they can add an extra dose of curb appeal. They are a fine DIY project.
To keep the retaining wall caps in place, you may want to opt for an adhesive or sealant.
3. Showcase an Outdoor Lighting Feature
Landscape lighting ensures your green lawn doesn't disappear into the night. And a small stand provides your lighting fixture a place to shine.
Stack your chosen landscaping blocks to make support stands for your favorite decorative lamps. Build them along pathways, driveways, or patios so your lamps can light up the landscape after the sun goes down.
4. Stacked Retaining Walls
Landscaping on a hill? Don't let its big size fool you. There are plenty of ways to landscape on a slope, and one method is to use stacked retaining walls. Retaining walls are useful for erosion control, but they also help make hilly areas more level, making for easier design.
Better yet, the cascading view of stacked retaining wall systems can be attractive to the eyes, especially when you plant colorful flowers throughout each level.
5. Fire Pit
Craving more fun evenings outdoors with the family? It may be time for a backyard fire pit. Make it with landscaping blocks and wall caps for a rustic design that blends well with the surrounding outdoors.
A fire pit is a great addition to any backyard landscape. It creates a cozy ambiance for warm conversation, hot chocolate, and delicious s'mores.
6. Fireplace
If a fire pit is too small for the entire family, build a grand fireplace with landscaping blocks.
A fireplace will fit right into your outdoor living space and make for exciting evening entertainment. The crackling fire will have you nestled outside for hours, and your party guests will love the dramatic effect. An outdoor fireplace has become a hot landscaping trend.
Get quality landscaping at an affordable cost
With LawnStarter
7. Landscape Edging
Does mulch keep spilling out of your flower beds after heavy rain or a windy day? Edge them as a DIY project with some landscaping bricks.
Edgers help to keep that mulch in check and accentuate your flower beds with clear, concise borders.
8. Flagstone Walking Path
Flagstones are like flat landscape building blocks. Lay them down in the landscape for a charming walking path that leads to the garden or directs visitors to the backyard.
A walking path helps keep people off the grass, provides a safe course of travel, and steers visitors toward lawn areas you can't wait to show off.
For added texture and appeal, fill the space between your flagstones. You can use pea gravel or river rock.
9. Freestanding Wall
Walls don't always have to be holding in soil or performing erosion control.
Freestanding walls are designed to stand alone. They can help divide parts of the landscape, such as a garden wall or patio wall, and provide aesthetic appeal, privacy, or low standing seating areas.
10. Paver Patio
Install brick paver blocks to create that patio you've been dreaming of. You love your backyard, but a new patio will have you loving it even more.
A patio sparks more opportunities for new landscape additions. Why not set up an outdoor dining area for meals in the warm sun? Or perhaps you'd like to install an outdoor kitchen or grill for countless afternoons of outdoor entertainment.
A new patio has more to offer than just a flat surface.
A LawnStarter analysis finds that a paver patio can be expected to cost $8.69 to $22.18 per square foot.
11. Walking Path
Give your front lawn a makeover with a paver walkway. A walking path leading to the front door helps keep stomping feet off your green grass and delicate flower beds.
Live in a house with two front doors? A walking path to the main entrance will help ensure visitors know where to ring the bell.
For extra safety, light up your walking path with small landscape lights.
12. Edge a Dry Creek Bed
After heavy rainfall, downspouts create plenty of polluted runoff that can run straight into your gardens or waterways. Redirect the runoff with a dry creek made of river rock, and hold the bed in place with some brick edging.
The varying river rock colors of browns, grays, and beiges contrasted with the red brick will make a prettier site than eroded earth.
13. Raised Flower Beds
Have your flower beds not been catching the neighbors' eyes? Change up things with raised flower beds that will make your flowers stand out from the rest of the neighborhood lawns.
Pick a landscaping block style that goes well with your perennials' and annuals' texture and color scheme.
Why build a raised garden bed? Raised beds, whether for your flowers or vegetables, help you better control the soil type, keep out contaminants, make invasion harder for pests, and perform easy-access maintenance. The average cost for a raised garden bed kit ranges from $104.18 to $210.46.
The landscaping blocks will also act as a retaining wall to keep the soil in place.
Order top-notch landscaping service with easy online booking
With LawnStarter
14. Stairs
A simple set of stairs provides easy access to your home.
Avoid slippery slopes, melting snow, or wet mud on your way to the door, particularly at night time when it becomes harder to see where you're walking.
A LawnStarter review found that the average cost of having a professional install a simple set of outdoor tile stairs is $37 per square foot. However, depending on your taste, the cost can easily vary from $9 per square foot up to $65 per square foot.
15. Cinder Blocks
Have leftover cinder blocks from a recent landscaping project? Keep them out of the landfill and put them to good use in your garden.
Stack them similar to landscaping blocks, and you can make supportive beds for your flowers and vegetables. You can also use them to build a retaining wall.
16. Outdoor Kitchen
You've been wanting an outdoor kitchen, but some designs you've looked at are far past your budget. Consider using landscaping blocks to ease the financial burden.
An outdoor kitchen is an asset to any landscape. Cooking on the grill allows for healthy meals, burning smells don't get trapped in your house, and the cook needn't miss out on the fun happening in the outdoor dining area.
Outdoor kitchens also help reduce the stress on your air conditioner, as indoor kitchens always have a way of cranking up the heat.
17. Porch Columns
Turn your outdoor living space into a comfortable shelter with an outdoor rooftop that protects you from rain and the hot sun.
The rooftop will likely need some supporting block columns. If your living area features a hardscape design, like natural stone, match the supporting column material with the hardscape design.
Your block columns will likely need an adhesive to maintain safe stability. A job like this may require the skills of a professional.
18. Poolscape
When it comes to revamping the lawn with landscaping blocks, don't forget about the poolscape.
Give your swimming pool a makeover with a brand new brick patio, raised garden beds, and stacked retaining walls.
Highlight the texture of your landscaping blocks with a dry rock garden. If you prefer plants rather than hardscapes, try shrubs, ornamental grasses, or a succulent garden.
When to Call a Professional
If the wall needs to be four feet tall or more. It might still be a DIY project if you use two or more shorter retaining walls instead of a single tall wall, but that requires twice the work plus additional materials.
If you want to use something other than concrete blocks. A lot of people like the look of wood, bricks, or natural stones for their wall, but those call for professionals to install. Concrete blocks are interlocking, heavy enough to stay in place, and don't need adhesive (in some cases).
If you do not have the time. Building with landscape blocks requires so much planning, diligence, and hard work that it takes nights and weekends for months:
You might have to consult a professional just to be certain of the proper place to self-install your wall.

You want to be sure you aren't building in a place that has drainage issues.

Your trench in which the first row is placed must be level.

Your base has to be so compact that it doesn't shift when you walk on it, or else you have to dig it out and start again.

You likely will have to cut some blocks or caps; that might require equipment you don't have, and skills you will have to learn.
FAQs About Landscaping Blocks
How Much do Landscaping Blocks Cost?
How much you spend on your landscaping blocks and building materials will depend on your project's size and the block material you choose. 

• Landscape wall blocks are usually sold per pallet at home improvement stores. At Home Depot, a pallet of landscaping blocks ranges between $500 and $1,000.
 
• To buy per block, Lowe's offers retaining wall blocks ranging between $2 and $5 each.

• Paver blocks will typically cost about $2 each or $300 to $900 per pallet. 
Can I Install Landscaping Blocks Myself?
Landscaping blocks can make great DIY projects. Most landscaping blocks have a built-in flange that makes stacking and stability simple and easy, particularly for retaining wall projects. Remember to backfill.

Check out Lowe's step-by-step instructional video on how to build a retaining wall. 

Remember that you may need to acquire a builder's permit before building a retaining wall, especially if it has some size to it. Check for your local building codes or homeowners' association guidelines before starting a project. 
How Many Landscaping Blocks do I Need for my Project?
To estimate how many blocks you will need, determine how many blocks you will require per row. To do this, divide your project's length by the block's length. 

Next, determine how many rows you will need by dividing the project's height by the height of the block. 

Pro Tip: Remember that the first row will most likely be half-buried.

DIY or Hire a Pro?
Landscaping blocks can be just the thing to allow you to get better use of your yard or your home. Consider these ideas, whether you have a small, do-it-yourself project in mind or a major effort that calls for a pro.
If you haven't got these specific hardscaping skills in your DIY toolbox, call a local landscaping professional near you. A professional landscaper can assist with intricate designs and installation of these adult-size building blocks.
For garden and yard design – find landscaping pros near you
With LawnStarter
Main Image Credit: Redi-Rock International / Flickr / CC BY 2.0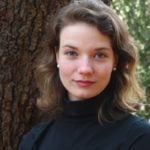 Jane Purnell
Jane Purnell is an artist, writer, and nature lover. She enjoys teaching readers about the importance of eco-friendly lawn care, integrated pest management, biodiversity, and sustainable landscaping.