A garden rake keeps you from bruising your hands and knees when spreading mulch and gravel, but how do you choose the right garden rake for your toolshed? Our list of the five best garden rakes (which are also known as bow rakes) makes your shopping trip an easy one.
We scouted the market for the best garden rakes and ranked them by comparing factors including: handle materials, number of tines (more is almost always better), tool length, rake head, comfort when used, and overall weight. We also have included a buyers guide below that features tips on finding the best rake for your garden.
So which garden rakes made our top picks? Rake on to find out!
Top 5 Garden Rakes – Reviews
The Bully Tools 92309 takes home the gold for best garden rake. This rake features a commercial-grade steel head, is 100% American-made, and has a limited lifetime warranty. It also has robotically over-welded connections for maximum durability and a powder coat finish that helps prevent rusting.
This garden rake's fiberglass handle means it can withstand extreme working conditions. Why? Fiberglass handles are more durable than wooden handles and less likely to snap in two. They also won't rot or decay like wood will.
Bully Tools claims its made-in-the-USA garden rake is not just better than the competition but up to 30% more durable than foreign competitors.
Specifications:
Number of Tines: 16
Handle Material: Fiberglass
Head Material: Steel
Weight: 3.45 lbs
Pros:
✓ 16 curved tines
✓ Steel head and fiberglass handle
✓ Lightweight design
✓ Powder coat finish helps prevent rusting
✓ Limited lifetime warranty
✓ Cushioned grip
Cons:
✗ Some users report the garden rake has a short lifespan
Spread your mulch and pea gravel with the Hooyman Metal Bow Rake, which offers an impressive combo of durability and affordability.
Equipped with a forged carbon steel head and fiberglass handle, it's no wonder users praise the tool for durability and sturdiness. And the price? This garden rake has the lowest price on our list.
Bonus points: This garden rake's ergonomic handle ensures a secure grip in all conditions, even when wet.
Specifications:
Number of Tines: 16
Handle Material: Fiberglass
Head Material: Forged Steel
Weight: 4.8 lbs
Pros:
✓ Forged carbon steel head
✓ Fiberglass handle
✓ Ergonomic handle ensures secure grip in wet conditions
✓ Lifetime warranty provided by Hooyman
✓ 16 curved tines
✓ The most affordable garden rake on our list
Cons:
✗ Some users report the garden rake is too heavy
This super Truper 32404 Bow Rake is lighter than the Hooyman rake it shares the No. 2 spot with and it has an added layer of comfort in the form of two cushioned grips. Being lighter on weight doesn't mean this rake won't do the job, as it has a 60-inch fiberglass handle, steel head, and 16 curved tines.
So why might you pick the Truper rake over the Hooyman model? Some users might prefer the Truper 32404's two cushioned grips and lightweight design. One grip is on the handle's end, and the other is one-third of the way down the shaft. As for its weight, the tool is nearly 1 pound lighter than the Hooyman, which may prove a relief for gardeners who experience muscle fatigue.
Does lighter equal better, though? You decide:
Specifications:
Number of Tines: 16
Handle Material: Fiberglass
Head Material: Steel
Weight: 4 lbs
Pros:
✓ Fiberglass handle and steel head
✓ 16 curved tines
✓ Lighter weight than many rakes
✓ Two cushioned grips
Cons:
✗ This tool has mixed reviews on sturdiness. Some users report this garden rake is sturdy, while others say it did not meet expectations but still gets the job done.
✗ Some users received a garden rake that had only one cushioned grip instead of two.
The AMES 28252100 Garden Rake is a lightweight (at 3 pounds) that is strong, long, and comfortable to use.
Here are the details:
Lightest garden rake on our list: Many gardeners want to avoid aching muscles and delayed work, which is why they shop for lightweight tools. If a lightweight rake is a priority for you, then add the AMES 28252100 Garden Rake to your wish list.
Strong, long, and comfortable to use: This garden rake has a steel-reinforced fiberglass handle, a 10-inch cushion grip, and 16 curved tines. The tool's 64-inch handle makes it an excellent choice for tall gardeners who wish to avoid back injuries.
Specifications:
Number of Tines: 16
Handle Material: Fiberglass
Head Material: Steel
Weight: 3 lbs
Pros:
✓ Steel head
✓ Steel-reinforced fiberglass handle
✓ 16 curved tines
✓ 15-year warranty
✓ 10-inch cushioned grip
✓ Excellent choice for tall gardeners
Cons:
✗ Expensive
✗ Some users report their tool broke after the first use
The ERGIESHOVEL ERG-BWRK16 Garden Rake looks different from other rakes and it gets raves for a D-grip handle that extends from the middle of its shaft. This is in addition to a traditional cushioned end grip. Many users report the D-grip handle enhances control and reduces strain.
This garden rake isn't only big on comfort and ease of use — it also has a steel handle that makes it stronger for the tough jobs in your garden. Here's how that steel handle benefits you: Steel handles are stronger than fiberglass and hardwood handles and are superior when it comes to heavy-duty work.

So why isn't this rake higher on our list? Well, it's the most expensive garden rake to make our cut, and it's also the heaviest rake on our list, meaning it could be tiring to lift and wield.
Specifications:
Number of Tines: 16
Handle Material: Steel
Head Material: Steel
Weight: 6.3 lbs
Pros:
✓ Steel handles are stronger than fiberglass and wood handles
✓ Steel head
✓ 16 curved tines
✓ Innovative D-grip handle enhances control and reduces strain
✓ Cushioned end-grip
Cons:
✗ The heaviest and most expensive garden rake on our list
Buyers Guide
So how do gardeners tell the difference between a low-quality garden rake and one of the best garden rakes? Our buyers guide covers the different facets that make up a bow rake and which qualities to look out for when you're shopping online or in a garden center.
From the tool's weight to its materials, here are items to consider before swiping your credit card:
Rake Heads
A bow rake should have a sturdy head that can spread and level mulch, gravel, and soil. The rake head's toothed side gathers and distributes materials, while the flat side levels materials.
Here are a few things to keep in mind when comparing rake heads:
Steel heads: The best bow rakes have these.
Forged steel: The best steel heads are made of forged steel, as opposed to stamped, hardened, or cast steel.
Welded steel heads: Look for steel heads that are welded to the shaft, as they have the strongest connection.
Handle Material
Garden rake handles are typically wood, fiberglass, or steel. Each material type has its advantages and disadvantages:
Wooden handles: Many gardeners prefer the natural look and feel of wooden handles. Wood is durable and an excellent shock-absorber, but it does require regular maintenance. Because wood is susceptible to rot and decay, gardeners need to take extra steps to prevent moisture damage.
Pro Tip: Look for garden rakes with handles made from ash or hickory, as these trees yield the strongest wood handles. Handles made of unspecified wood often are more susceptible to splintering and snapping.
Fiberglass handles: Fiberglass handles are shock-absorbing and a strong alternative to wooden ones. Fiberglass handles are more durable than wood and aren't susceptible to water damage, which means less maintenance.
Steel handles: Rake handles made of steel are stronger than those made of wood or fiberglass. On the other hand, steel is heavier than both fiberglass and wood and is not a good shock absorber.
Steel handles are typically either stainless steel or carbon steel. Stainless steel weighs more than carbon steel and is not as durable, but it's resistant to rust. Carbon steel is lighter and more durable than stainless steel but not rust-resistant.
Tines
A bow rake's head typically has between 14 and 18 steel tines, also known as teeth. Tines are usually about 1 inch apart.
Unless an 18-tined rake has its tines positioned closer together than a competing 14-tined rake, an 18-tined rake is almost always going to have a greater head width. The larger the garden rake head, the faster you will be able to complete your work outside.
Pro Tip: Avoid buying a garden rake with straight tines. Curved tines perform much better than straight tines.
Cushioned Grip
Garden rakes without a cushioned grip can lead to aches in the hands and delayed work. A cushioned grip might sound like a small bonus, but it can significantly affect comfort and productivity.
Tool Length
When shopping for a garden rake in person, try it on for size. What do we mean by this? Hold the rake to determine whether its length is comfortable. A short-handled garden rake can cause tall gardeners to injure their backs, and a long handle can be hard to control for shorter gardeners.
Weight
Paying extra for a lightweight design in a garden rake? Yes, that makes sense. Here's why: After doing yard work in the sun with a heavy tool, you'll start to wish you were handling a few pounds less.
FAQ About Garden Rakes
1. Are garden rakes and leaf rakes the same?
A garden rake, also known as a bow rake, shouldn't be confused with its cousin, the leaf rake. A leaf rake (also known as a lawn rake) has long thin tines that fan out like a triangle. A garden rake's tines are short, thick, and typically made of metal. 

Leaf rakes gather fallen leaves, while a garden rake:

— Spreads mulch, gravel, compost, and soil
— Levels gravel, mulch, compost, and soil
— Loosens soil
2. Are there different types of rakes?

The bow and leaf rake aren't the only types of rakes found in a shed. Other rake types include: 

— Shrub rake
— Thatch rake
— Hand rake
— Leaf scoop rake
— Lake rake
— Roof rake
— Power rake
3. Can I use a bow rake to rake leaves?
A bow rake is not ideal for removing leaves from your lawn because its sharp metal tines will rip up turf and soil as you rake up leaves.

A bow rake, however, is the perfect tool for raking leaves stuck in the gravel of a driveway, patio, or walkway. 
Check out this demonstration of how a metal bow rake can damage the lawn in this video by BuildersSA:
When to Call a Professional
From loosening the soil to spreading mulch and gravel, a garden rake can reduce a job performed by hand down to minutes of ease. So, save yourself a kneeler pad and use a garden rake instead.
To find a durable garden rake that's bound to last for years, remember to opt for a design with a forged steel head and a fiberglass or steel shaft.
Don't have time to mulch your flower beds with a rake? Need help installing your new gravel walkway? Hire a local landscaping professional to cross off items on your honey-do list. While your landscape is kept in good hands, you'll finally have the time to shop for new gardening tools.
Main Photo Credit: Tool Dude8mm / Flickr / (CC BY 2.0)
LawnStarter participates in the Amazon Services LLC Associates Program, an affiliate advertising program. LawnStarter may earn revenue from products promoted in this article.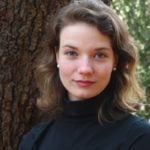 Jane Purnell
Jane Purnell is a freelance writer and actor in New York City. She earned her B.A. from the University of Virginia and enjoys a warm cup of French press coffee.