How much does lawn care cost? That depends on what lawn care services you need. While mowing costs on average $29 to $65, yard cleanup prices range from $170.50 to $374.30, and overseeding will typically cost $336 to $1,010 depending on the size of your lawn.
The golden rule: The size of your yard and the services you require will have the most significant impact on how much you spend on lawn care.
Our pricing guide should help you estimate how much different lawn care services will cost you. We'll review their prices, how the services can benefit your lawn, and what other factors can affect total cost.
Lawn mowing and more at the click of a button
With LawnStarter
Cost Estimator by Service Type
Lawn care services have a range of costs, with mowing usually being the least expensive. Some lawn care services require more labor and/or expensive equipment.
Below you'll find the average amounts most U.S homeowners spend on standard lawn care services:
Lawn Care Service
Average Cost
Mowing
$29 to $65
Aeration
$75 to $225
Dethatching
$190 per hour
Weeding
$65 to $120 (varies
depending on method)
Winterization
$393
Fertilizing
$20 to $60 per hour
Seeding
$336 to $1,010
Hydroseeding
$0.08 to $0.20 per square foot
Sod Installation
$0.87 to $1.76
per square foot
(labor & materials)
Artificial Turf
Installation
$5.50 to $18.75
per square foot
(labor & materials)
Leaf Removal
$81.25 to $464.75
Sprinkler System
Installation
$2,400 to $4,200
Mulching
$43 to $98 per hour
or $20 to $45 per
cubic yard installed
Tree Trimming
$315 to $700
Bush Trimming
$50 to $75 per hour
or $6 to $15 per bush
Hedge Trimming
$48 to $79 per hour
Yard Cleanups
$170.50 to $374.30
Mowing
Most homeowners pay $29 to $65 to have a professional mow their lawn. Keep in mind that this cost will vary depending on your lawn's size, how often you request service, and how tall your grass is. If you haven't mowed your yard in some time, the tall grass may be difficult for the pro to cut, resulting in a higher cost.
Lawn care pros typically charge $33 to $70 per hour to mow the lawn. The larger your yard, the more expensive hiring a pro will be. While most homeowners can mow the lawn themselves, hiring a professional mower is often convenient and saves you time.
Aeration
Aeration creates holes in compacted soil so air, nutrients, and water can reach your grass's roots. When the soil is too compact, your grass won't have optimal access to the vital resources it needs to flourish and be as green as it can be.
Homeowners usually pay between $75 to $225 for lawn aeration, with the average lawn aeration price being $174.
Dethatching
Thatch is a compact layer of living and dead organic debris, such as leaves and grass clippings, accumulating between the soil and growing turf. Thatch is a normal part of your lawn and even has some advantages. When it's under a half-inch thick, thatch acts as a mulch layer to help conserve moisture and protect the soil.
But once the thatch reaches between a half inch to 1 inch, the buildup can have adverse effects on your lawn. A thick thatch barrier can block water and lawn fertilizer from reaching the roots, causing the grass to grow dehydrated and stressed. Thatch is also a breeding ground for pests and disease.
Expect professional lawn dethatching to cost $190 per hour or $250 per 1,000 square feet.
Weeding
Your lawn will never look its best if it's littered with weeds. Keep the crabgrass and dandelions off your yard with chemical applications, or hire a gardener to pull the weeds for you.
Depending on your lawn's size and the control method you use, you can expect to pay between $65 to $120 for weed control. If you're hiring a gardener to hand-pull the weeds, you can expect to pay an hourly rate between $30 to $60.
Winterization
Cold temperatures and harsh winter winds can harm your lawn. All year long, you've tried to keep your grass healthy and green. The last thing you want is for the first frost or snowstorm to ruin your hard work.
Talk to a local lawn care professional about what your grass needs to survive the winter. Every yard is different, and what your lawn needs for the winter might be different from what your neighbor's lawn needs. Most homeowners pay $393 for lawn winterizing.
Fertilizing
If the lawn looks greener across the street, your grass might not be getting all the nutrients it needs. A lawn care professional can conduct a soil test and help you determine the best fertilization regimen for your lawn.
The total cost of your fertilizing treatment will largely depend on the size of your lawn. The typical price range for fertilizing runs between $88 and $544, with most homeowners spending $380 to fertilize their lawns.
Seeding
Does your lawn need new grass? Seeding is the most affordable option for homeowners looking for a fresh new yard on a budget. Homeowners usually spend $336 to $1,010 for professional seeding, with most homeowners paying $668.
Hydroseeding
Hydroseeding is more expensive than conventional seeding but is more affordable than installing sod. Professional hydroseeding typically costs between $0.08 to $0.20 per square foot.
Hydroseeding is a method for planting grass that involves applying a mixture of seed, mulch, fertilizer, water, and soil amendments. The mixture is called "slurry" and is often spread over large pieces of land or slopes where conventional seeding is challenging.
Sod Installation
Unlike seeding, which can take one to two years to grow into a mature lawn, sod installation can provide you with a new yard right before your eyes.
On average, sod costs between $0.30 to $0.83 per square foot. Most lawn care professionals charge an additional labor fee between $0.57 to $0.93 per square foot to install the sod. In total, homeowners can expect to pay between $0.87 to $1.76 per square foot for both labor and materials.
Get the best lawn care service starting at $19!
With LawnStarter
Artificial Turf Installation
Artificial turf is the most expensive route for installing a new lawn. Despite the cost, the benefit to artificial turf is zero lawn maintenance. Once a pro installs your synthetic grass, you'll no longer have to worry about the costs of lawn care like you do with a grass lawn.
Artificial turf has an average installation cost of $12.33 per square foot, usually ranging between $5.50 to $18.75 per square foot. For a 500-square-foot area, synthetic turf installation often runs between $3,104 to $7,245, with most homeowners paying $6,165.
Leaf Removal
A mat of wet leaves doesn't look good on any lawn, and it's not healthy for the grass either. Leaf removal typically costs between $81.25 to $464.75 and can cost as low as $30 for small jobs.
If you enjoy a little yard work now and then, do it with the right leaf blower vacuum in hand.
Sprinkler System Installation
If you don't have the time to water your lawn, a sprinkler system may be just what it needs to stay healthy and hydrated. The average cost for sprinkler system installation is $3,150, with most prices ranging between $2,400 to $4,200. For a quarter-acre lawn, homeowners can expect to pay $2,000 to $11,000 for a sprinkler system.
Mulching
Mulch is an excellent addition to your lawn's surrounding flower beds and gardens. Mulch retains moisture in the soil, limits erosion in the beds, and adds beautiful texture to the landscape.
Mulch typically costs $17 to $68 per cubic yard or $2 to $5.50 per bag. If you want someone to spread that mulch for you, a pro will usually charge $20 to $45 per cubic yard installed or $43 to $98 per hour.
Tree Trimming
Trees are among the most remarkable plants growing on your lawn. If your trees begin to look unhealthy or unsightly, your front yard won't be turning heads for the reasons you want.
Tree trimming will cost between $315 to $700 per tree or $475 on average. Prices will vary significantly based on the tree's size. A small tree can cost as little as $85 to trim.
Bush Trimming
Just like your trees need trimming, so do your bushes. Keep your lawn's bushes looking crisp and pristine by hiring a pro to trim back their branches. The typical cost range for bush trimming is $50 to $75 per hour or $6 to $15 per bush. The average cost is $63 per hour or $10 per bush.
Hedge Trimming
Hedges are different from bushes, but the average cost to trim hedges is nearly the same as bush trimming. Homeowners can expect to pay $63 per hour for hedge trimming, with most professional rates ranging between $48 to $79 per hour.
Yard Cleanups
Yard cleanup entails various services performed at once to tidy up your lawn, including weeding, spring and fall cleanups, tree trimming, and debris removal. Instead of charging each task as a separate service, your lawn care provider will bundle them together in a yard cleanup service at a lower cost.
Yard cleanup usually costs $170.50 to $374.30, with an average price of $280.
Other Factors that Affect Cost
The prices listed above for each lawn care service are all average costs. There are many facets to your yard that will impact your lawn care bill's overall costs, making it higher or lower than the national average.
We'll go over these determining factors below in more detail so you can better understand how your total lawn care bill may differ from the average homeowner's.
Yard Size
The average U.S. lawn size is 8,712 square feet or one-fifth of an acre. If your lawn is significantly larger or smaller than the average lawn size, then you can expect your total lawn care cost to differ from the national average.
For example, most homeowners pay $336 to $1,010 to overseed or reseed their lawn. But homeowners with a larger than average area to seed can expect to pay much more than the national average cost of seeding. Seeding 1 acre of land, for instance, costs most homeowners $5,990.
The bottom line: Homeowners with large lawns will often spend more on lawn care than the average costs.
Obstacles in Your Yard
A lawn care professional may raise their rates if obstacles in the lawn make their job more difficult. Old tree stumps or large tree roots can slow down the task at hand.
For example, if you're having sod installed, a professional will require more time and labor to ensure the sod aligns with the surrounding obstacle.
Current Condition of Lawn
For some lawn care services, the healthier you keep your lawn, the less you may need to pay.
For example, if you're not maintaining your lawn with the proper detaching, aeration, or watering regimen, then you may have to spend more money to fight off pests, disease, and heat stress. Or, if you haven't had your lawn mowed in weeks, you may be charged a higher fee to cut the overgrown grass.
Experience of the Lawn Care Provider
A service provider's training, experience, and expertise can affect your total lawn care costs. If you're hiring a pro who is new to the industry, you can expect to pay much less than hiring a pro with years of experience. Keep in mind that hiring a more experienced professional is likely to provide better results.
Recurring Lawn Care Services
Some lawn care companies offer weekly, biweekly, or monthly lawn care services. Signing up for regular lawn care, such as a weekly lawn mowing service, will often lead to lower costs than paying for a one-time service each week.
Packaged Plans
Many pros provide more than one service as a part of a recurring lawn care plan. A basic lawn care package plan may include mowing, fertilizing, and aeration, all at a lower cost. Instead of paying for each service separately, think of recurring package plans as buying lawn care in bulk.
Cost of Lawn Care by Location
Remember, this pricing guide covers national average costs. On a local scale, these prices may vary. Factors like local demand, topography, soil conditions, common types of grass, and climate can all impact overall costs.
DIY Lawn Care Costs
If you enjoy mowing your grass and tending to your yard and gardens, you'll need to purchase several pieces of lawn care equipment. You may even need to purchase a shed to store all your lawn care gear if your garage is already full.
Our lawn care equipment prices include a low end and a high end from our lists of the best mulching mowers, riding mowers, string trimmers, etc. Your actual price will vary by the type, power source, and features of the lawn care equipment you purchase.
For example, see our Best Push Lawn Mowers list for specific prices for walk-behind mowers.
Here is a bare-bones list of needed lawn care equipment and the average costs:

You'll also need to find time in your week to spend on your yard work. How much time will it take to mow, trim, and edge your yard? That depends on the size of your yard. Generally, you'll need to block out at least a couple of hours a week for yard work.
FAQS About Lawn Care
1. What are the benefits of hiring a lawn care service?
There are many benefits to hiring a lawn care professional, including: 

Convenience: For many homeowners, hiring a lawn care professional takes the lawn care burden off their shoulders. Not everyone wants to spend a Saturday morning sweating under the hot sun pushing a lawn mower. 

Time: Taking care of your lawn eats up lots of time. Your week is filled with a heavy work schedule, putting food on the table, and paying the bills. Don't let lawn care take away the precious hours you finally get to spend with family and friends. 

Lawn Health: A healthy lawn is a beautiful lawn. When you have a professional on the job, you know your grass is getting everything it needs to grow, flourish, and get the neighbors' attention. 

Professional Results: Many lawn care solutions are easy DIY projects. While they may save you a few dollars, your lawn may be missing the special touch only a professional has. If you're looking to have the best lawn on the block, hiring a professional can help boost curb appeal.   
2. Can I request an organic lawn care service?
Many lawn care companies provide natural or chemical-free lawn care services. As you look for a local lawn care professional to hire, ask them what their organic options are and decide which natural treatments serve your needs best. 
3. When is the best time to water my lawn?
The best time to water your lawn is in the morning, usually before 10 a.m. If you water your lawn any later, the hot sun may evaporate the water before it has time to replenish the roots. Avoid watering your yard late in the day or at night, as droplets may settle on the grass blades overnight and encourage disease. 

The key to a healthy lawn with a deep root system is to water infrequently but deeply. Watering frequently for a short period won't encourage your turf to develop a deep root system. 

Conclusion
How much lawn care will cost depends on what lawn care services you need. While mowing costs on average $29 to $65, prices for leaf removal range from $81.25 to $464.75, and installation of a sprinkler system will typically cost $2,539 to $4,773. All of these prices are dependent on the size of your lawn.
Hiring a lawn care pro keeps your grass healthy and beautiful. It's a convenient and time-saving solution that gives you peace of mind. Book a local lawn care professional today so you can put your lawn mower back in the garage and start enjoying the luxuries of a weekly mowing service.
Remember, lawn care costs will vary significantly depending on many factors, including your lawn's size, the service you require, and how often you opt for lawn care.
Order top-notch lawn service with easy online booking
With LawnStarter
Main Photo Credit: Clayton800 / Pixabay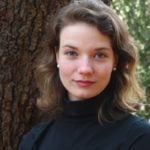 Jane Purnell
Jane Purnell is an artist, writer, and nature lover. She enjoys teaching readers about the importance of eco-friendly lawn care, integrated pest management, biodiversity, and sustainable landscaping.