Self-propelled lawn mowers make cutting your grass easy. Powered by a motor that moves the mower forward, all you have to do is walk behind it, guiding your cutting machine rather than struggling to push it around your yard.
But how do you know which self-propelled mower to buy? Check out our ranking of the nine best self-propelled mowers, based upon their engine sizes, cutting widths, deck positions, rear wheels, and price points. 
Top 9 Self-Propelled Lawn Mowers – Reviews
*Note: All prices listed are subject to change.
The 80-volt version of GreenWorks' line of cordless, lithium-ion battery-operated lawn mowers provides a run time of 60 to 70 minutes and only needs about 30 minutes to fully charge.
Even better? This self-propelled mower's brushless motor serves up about as much strength as you'd expect from a traditional 160 cc gas-powered engine without any of the pollution.
Besides helping you go a bit greener with your lawn care, the MO80L510 model is outfitted with other advantages that will make this weekly chore a cinch:
Smart-cut technology automatically boosts blade speed when more oomph is needed to cut thicker grass.
10-inch rear wheels make the mower easier to maneuver across a range of terrains.
Easy, electronic, push-button starter
Single-lever height adjuster
Vertical storage
3-in-1 mulching, bagging, and side discharge capabilities.
To make life even easier, this mower's batter is compatible with more than 20 other GreenWorks tools — perfect for homeowners who are brand-loyal.
Specifications:
Power source: lithium-ion battery
Voltage: 80 volts
Cutting width: 21 inches 
Run time: 60 to 70 minutes
Weight: 74.1 lbs 
Deck positions: 7
Rear wheel diameter: 10 inches
Pros:

✓ Batteries compatible with other GreenWorks tools
✓ Budget-friendly
✓ Low-maintenance and eco-friendly
✓ Smart-cut technology
✓ Fast-charging battery runs at least an hour
Cons:

✗ A bit heavy at almost 80 pounds
When it comes to convenience and ease of use, this 40-volt, lithium-ion battery-operated mower is a top choice.
You'll no longer hassle with temperamental pull-cords or worry about waking the neighbors with your early-morning work, as this self-propelled model is outfitted with a push-button, electric start and a powerful brushless motor that emits less noise. 
Once you get going, you'll have about 40 minutes of run time on your battery — longer if you use the dual port.
Best for small yards, up to about half an acre, this GreenWorks mower is lightweight; has a 21-inch steel deck with mulching, bagging, and side discharging capabilities; uses rear-wheel drive for better traction; and is equipped with a single lever you can adjust to seven different height settings, from 1⅜ inches to 3¾ inches.
This self-propelled mower also is super low-maintenance: no gas and no oil. All you'll need to do is clean the undercarriage of grass clippings and debris after each use and occasionally wipe down the rest of the mower with a dry cloth.
At less than $500, this mower will satisfy your budget and your lawn care goals. Even better? Since it can be stored vertically, it won't take up much space in your garage or shed.
Specifications:
Power source: lithium-ion battery 
Voltage: 40 volts 
Cutting width: 21 inches 
Run time: About 40 minutes (up to 80 minutes if using dual port) 
Weight: 67 lbs
Deck positions: 7
Rear wheel diameter: 10 inches
Pros:

✓ Lightweight
✓ Simple push-button start
✓ Low-maintenance
✓ Budget-friendly
Cons:

✗ Shorter battery life
✗ Recommended for smaller yards
Another cordless option, Powerworks' 60-volt, brushless lawn mower has a lithium-ion battery with a 45-minute run time. For homeowners with yards up to half an acre, this is right on target.
Similar to other mowers like it, the MO60L512PW model slices through grass easily with its 21-inch steel deck that offers seven different heights with the adjustment of a single lever.
Virtually noiseless, this self-propelled lawn mower also features a secondary on/off switch for safety; 3-in-1 mulching, bagging, and side discharge capabilities; and smart-cut technology.
Be aware, though, the extra power used by the Smartcut tech, especially when mulching, may cut down on run time.
When you're ready to stash this mower away in between uses, note how the handlebars fold into a compact size, making vertical storage simple. Plan to lean it against a wall, rather than hang it up, as its 68-pound weight may be a bit too heavy for the latter.
As for cleaning and maintenance, there's not much to it. Just clear away grass clippings and debris from the bag and undercarriage after each mowing, and wipe down the outside occasionally. Then, remove the battery, so it can charge, and you'll be good to go.
Specifications:
Power source: lithium-ion battery
Voltage: 60 volts
Cutting width: 21 inches
Run time: About 45 minutes
Weight: 68 lbs
Deck positions: 7
Pros:

✓ Quiet motor
✓ Foldable; vertical storage
✓ Low-maintenance
✓ Battery fits 10 other tools in same 60V series
✓ 3-in-1 capabilities
Cons:

✗ Not recommended for large yards
✗ Short run time
Over the years, traditional gas mowers have stepped up their game, improving useability and maintenance. Take the Lawn-Boy 17732, for instance. Its 149 cc's of power come from its super lightweight Gross Torque Kohler XTX OHV engine, which gives homeowners like you commercial-grade energy to tackle all sorts of lawn conditions.
The variable speed, rear-wheel drive plays into this, as well, tackling hillsides and slopes with more traction and ease.
Even though it's outfitted with 3-in-1 cutting capabilities like the others on this list, this machine's system stands out because of its larger bag capacity. Ready to hold the equivalent of two bushels of clippings, the 17732 bag allows you to cut for longer without pausing to empty.
As this is a gas-powered mower, there is a pull cord, recoil start to contend with, but on the other hand, you'll never have to worry about changing the oil in this one. Simply make sure there's enough oil inside to mow your lawn before each use, add more if needed, and start 'er up.
Specifications:
Power source: gas engine
Engine size: 149 cc 
Cutting width: 21 inches 
Weight: 66 lbs
Deck positions: 6 
Rear wheel diameter: 8 inches
Pros:

✓ Budget-friendly 
✓ Powerful engine
✓ Large bag attachment
✓ No oil change required 
✓ CARB compliant
Cons:

✗ Recoil start
✗ Not eco-friendly
For more than 80 years, Troy-Bilt has been building American-made products well-suited for your lawn. This machine — with its 159 cc, no oil change-needing engine — is no different. Just look at its trademarked TriAction cutting system, and tell us it isn't a marvel.
Going beyond the basic 3-in-1 mulching, bagging, and side discharge features, this self-propelled push mower takes things up a notch, ensuring even cutting all around with its rake guard, S-blade, and symmetrical deck.
Using its dual-lever, freely adjust your cutting height to six different positions, between 1.25 inches and 3.75 inches.
If your tract of land is level with no hills or slopes in sight, the variable speed, front-wheel drive will be enough.
When you're done mowing, cleanup is a breeze. Connect your garden hose to the included deck wash adapter, and rinse away clippings and other debris.
Specifications:
Power source: gas engine
Engine size: 159 cc 
Cutting width: 21  
Weight: 90 lbs
Pros:

✓ TriAction cutting system
✓ Deck wash adapter
✓ No oil change needed
✓ Auto choke
Cons:

✗ On the heavy side
✗ Not recommended for hilly terrain
Rather than a standard pull cord to power up this self-propelled mower's gas engine, the Lawn-Boy 17734 comes with an easy, turnkey, electric start. The only thing pushing this mower a little down the list from the other gas-powered options is its slightly higher (but still budget-friendly) price. 
When used in typical conditions, this mower will provide a high-quality cut with its 3-in-1 blade system. And while this tool was made to last, avoid pushing its limits on a wet lawn. Grass clippings may clump and clog, potentially causing the engine to shut down.
Because of its variable speed, rear-wheel drive system and 8-inch wheels in back that are slightly larger than the ones in front, this self-propelled lawn mower will have no problem slicing through yards with uneven terrain. Slowly ease into the self-propulsion, as you push down on the handles — it's super powerful and may take you off-guard.
Specifications:
Power source: gas engine
Engine size: 149 cc
Cutting width: 21 inches
Weight: 75 lbs 
Deck positions: 6
Rear wheel diameter: 8 inches
Pros:

✓ Turnkey, electric start
✓ No oil change needed
✓ CARB Compliant
✓ Larger rear wheels
Cons:

✗ Can malfunction on wet grass
This highly rated gas lawn mower has homeowners raving about its ease of use and maneuverability, as well as its simple-to-adjust speed settings. Starting it up is effortless, too, taking just one or two pulls to rev the 159 cc OHV engine.
Its lighter weight makes it accessible for all ages and skill levels, and even though front-wheel drive is typically best for flat land, reviewers gush that the self-propulsion of the TB220 makes mowing hills and slopes painless.
This mower also handles mulching and cutting tall grass very well.
The deck wash adapter makes for easy cleaning, and this model also covers the bases with its 21-inch deck, 1.9-bushel bag, dual-lever height adjustment, and 3-in-1 cutting system.
Specifications:
Power source: gas engine
Engine size: 159 cc
Cutting width: 21
Weight: 79.5 lbs 
Deck positions: 6
Rear wheel diameter: 8 inches
Pros:

✓ Deck wash adapter for easy cleaning
✓ Powerful engine
✓ Easy to handle
Cons:

✗ Not recommended for large yards
For an electric mower, the Snapper XD 82V Max is a bit on the heavier side, but the trade-off is its increased durability. This machine is almost 81 pounds with a 21-inch deck and is powered by an 82-volt, lithium-ion battery-powered Briggs & Stratton engine.
What else does this model have going for it? A quiet, brushless mower, easy push-button start, ergonomic handles with easy-to-control speed settings, and a single-lever height adjuster. It's best for small to medium yards, since it only has a 45-minute run time (90 minutes if using both batteries), which for some, reportedly doesn't always last that long.
Overall, this is a reliable mower. It also has smart technology that automatically adjusts its blade power to cut through thicker, taller grass. The higher rear wheels help with added traction and maneuverability, too. And when you're done, you can stow this vertically to save space.
Specifications:
Power source: lithium-ion battery
Voltage: 82 volts
Cutting width: 21 inches
Run time: 45 minutes (90 minutes if using both batteries) 
Weight: 80.9 lbs
Deck positions: 7
Rear wheel diameter: 10 inches
Pros:

✓ Low-maintenance (just clean and change blades as needed)
✓ Smart load sensing technology
✓ Easy push-button start
✓ Fast-charging batteries
Cons:

✗ On the heavier side
✗ Not as powerful as a gas mower
✗ Battery run time less than an hour
Honda engines are known for their long-lasting durability and less for their bells and whistles, which is probably why this model doesn't rely on super-fancy features. Most importantly, though, it gets the job done.
Starting on the first or second pull of the cord, this gas engine also has auto choke and speed settings that range from 0 to 4 mph. Tall grass is of no concern for this 21-inch cutting deck, and clippings are swiftly mulched and discharged from the side.
As a safety precaution, the engine will stop immediately upon release of the blade-control lever.
Tip: Don't mow wet or damp grass, as it can cause the engine to stop.
Specifications:
Power source: gas engine
Engine size: 160 cc
Cutting width: 21 inches 
Weight: 26.5 lbs 
Deck positions: 6
Rear wheel diameter: 8 inches
Pros:

✓ Auto choke
✓ Lightweight
✓ Easy start
✓ Flywheel safety brake system
Cons:

✗ Wet grass can cause engine to stop
Buyers Guide
Pull cord vs. electric start
If you have ever mowed a lawn before, you understand the frustration that can arise with traditional recoil starts. You pump the primer, wait a few seconds, and pull the cord. Nothing.
You repeat this five or six more times, tiring yourself out before you've even begun the real work, and still, nothing.
Finally, you either give up until another day or continue pulling until the motor finally starts some several minutes later.
Electric starts can be a saving grace, especially for people with back pain or waning upper body strength. These mowers are easy to start with just one push of a button or turn of a key, and there's no need to prime anything.
However, there are drawbacks to electric starts, as well.
Since self-propelled mowers (some of them with gas-fueled engines) power this functionality with batteries, those batteries will eventually die and can be expensive to replace. There's also a chance of further malfunctions in the electrical makeup of the machine.
Overall, though, these aren't constant issues and shouldn't deter you from purchasing a mower with an electric start, if that's what you prefer.
Pull cord or electric start? It really comes down to your preference. If you don't want to deal with pulling a finicky cord, don't. If you prefer the old-school, recoil way of starting your engine, go for it.
One really isn't that much better than the other. Also, keep in mind that many mowers with electric starts come equipped with backup recoil starts, just in case.
Front-wheel drive vs. rear-wheel drive
Both of these drive systems, along with the self-propulsion of your mower, move the machine forward. But which system is right for you? It depends on the type of land your property sits on.
For those of you with flat, level lawns, front wheel drive is perfect. Maneuverability is a breeze, so you'll easily be able to guide and turn your mower around trees, your mailbox, flower beds, and other obstacles.
On the other hand, if you home is situated on land with uneven terrain (hills, slopes, valleys), you will need the power that rear-wheel drive gives. No matter how steep the land, this drive system will keep propelling the wheels forward without much assistance from you.
Be careful with your speed settings on rear wheel drive mowers, so you don't accidentally let the mower get away from you.
Other things to look for
When shopping for a self-propelled mower, keep the following things in mind, too:
Engine size: This goes for gas-operated engines only. When you see an engine reading, such as 149 cc or 190 cc, you're seeing the measure of volume or capacity an engine has for its power output. The "cc" stands for "cubic centimeters" and basically tells you how much horsepower your mower contains.
A mower with a lower reading (e.g. below 160 cc) is best for light work and smaller yards. The more powerful engines (160 cc and above) provide more force for cutting through thick grass and rough terrain.
Cutting width: Also known as the deck size, a mower's cutting width lets you know how much of an area your yard machine can cut at once — you'll see it yourself in how wide the stripes across your lawn are. The smaller the deck, the longer the mowing time.
Deck positions: The number of deck positions reflects the varied height options available to cut your grass. Most of the mowers on this list have deck positions that range from four to seven. These choices help you customize the cut of your grass to your liking.
Rear wheel diameter: Larger wheels in back can help with maneuverability and improved traction by effortlessly going over bumps and hills and other rough terrain. If you have a flatter plot of land, this feature may not weigh as heavily in your decision.
Price: As with anything, there are budget-friendly finds and more expensive self-propelled mowers, outfitted with fancy features. Budget-friendly doesn't mean your mower won't work as well as the higher-priced options, either, it just means it gets the job done without any extras. Take a look at what each mower offers and determine what you want.
Other things to consider: Weight, power source, and speed, may also come into play when choosing a self-propelled mower. However, weight isn't as important with these, since the self-propulsion takes the heavy labor of full-on pushing out of the equation.
The power source, be it gas or electric, is also up to your preference. Of course, gas mowers provide more power, but if you have a small yard and don't need anything heavy duty, an electric mower is a great, eco-friendly option.
As for speed, all of the self-propelled mowers on this list have variable speed, meaning you can set your speed at your preferred mph. There are some models on the market, though, that only have one speed, so be on the lookout for that.
FAQs About Self-Propelled Lawn Mowers
2. Are self-propelled mowers any good?

Simply put, yes. Instead of having to force the mower forward with your own strength, the transmission of a self-propelled mower does that for you. All you have to do is walk behind it, steering it where you need it to go. This functionality makes mowing more accessible to different ages and abilities.
Conclusion
We've given you a lot of information to digest, so bookmark this list of the best self-propelled lawn mowers, and take your time reading through it to determine the best options for you.
Consider how much you're willing to spend, whether you want something eco-friendly, the size of your property, and if you'd like a model that goes all out with special features and extra conveniences.
Your No. 1 may not be the same as ours based on your individual preferences and needs, but our hope is that this list gets you started on the right path toward finding the perfect choice for you. In the meantime, get help from landscaping pros to keep your yard in check.
Main Photo Credit: Phil Roeder / Flickr / CC BY 2.0
LawnStarter participates in the Amazon Services LLC Associates Program, an affiliate advertising program. LawnStarter may earn revenue from products promoted in this article.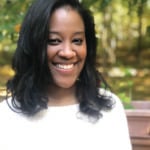 Andréa Butler
Descendant of the Fulani tribe, Gettysburg-obsessed Marine Corps brat, and lover of all things writing and editing, Andréa Butler launched Sesi magazine and has penned articles for sites, such as LivingSocial, Talbot Digital, Xickle, Culturs magazine, and Rachel Ray. Andréa holds a B.A. in English from the University of North Carolina at Greensboro and an M.A. in magazine journalism from Kent State University.