Why should your hands and arms bear the brunt of the taxing work that is hedge trimming, when you can trade in those manual models for powered ones? Our best hedge trimmers can cut your overgrowth — and your time spent doing the job in half.

But which hedge trimmer is right for you, your yard, and your budget?
The electric, battery-powered, or gas-fueled hedge trimmers on this list are the best of the best, based on power output, blade length, cutting capacity, weight, and pricing. One of these hedge trimmers is sure to be a standout for your yard.
Top 10 Hedge Trimmers – Reviews
*Note: All prices listed are subject to change.
1. WORX WG261.9
A slew of five-star reviews from self-proclaimed "lazy" homeowners who "don't love doing yard work" helped send this hedge trimmer to the top of our list. (A tool that can make outdoor chores bearable — nay, fun? — sign us up!)
You'll also love that there is no cord to risk tripping over or accidentally cutting through. This model is powered by a 20-volt, lithium-ion battery that has an expected run time of about 45 minutes. Verified users, though, say there's still juice left after that time has elapsed.
Adding to its ease of use is the WG261.9's light weight and ergonomic handle, which lets you grip this trimmer in a way that's most comfortable for you. The dual-action blades mean less vibration, and the safety guard helps keep debris from flying in your face.
Specifications:
Power source: lithium-ion battery
Voltage: 20 volts
Cutting blade: 22 inches
Cutting capacity: 0.75 inches
Run time: about 45 minutes
Weight: 5.5 pounds
Pros:

✓ Budget-friendly
✓ Lightweight and cordless
✓ Safety feature: protective guard
✓ Easy-to-charge batteries can be used in other Worx PowerShare tools
Cons:

✗ Runs less than an hour
2. CRAFTSMAN CMEHTS822
This corded hedge trimmer slashes through standard-sized branches, twigs, and leaves with ease. It comes with a power saw-like tip for cutting through thicker pieces, too. Still, the 4-amp motor and 22-inch dual-action blades provide enough cutting power for regular ol' trimming tasks.
At only 3 pounds, it's also super lightweight, so just about anyone can operate it. Only minor assembly is required to attach the handle, and in case your blades get dull sooner than they should, you're covered by a three-year limited warranty.
Specifications:
Power source: corded
Cutting blade: 22 inches
Cutting capacity: 0.75 inches
Run time: unlimited
Weight: 3 pounds
Pros:
✓ Lightweight
✓ Budget-friendly
✓ Low-maintenance and eco-friendly
Cons:
✗ Loud motor
✗ Power saw-like tip may not work as well as described
3. BLACK+DECKER Hedge Trimmer HH2455
Overgrown shrubbery is no match for this Hedge Hog electric trimmer. The extra-long, hardened steel blades are ideal for slicing through wide, tall hedges, making clean cuts quickly and easily. Their dual-action provides less vibration, too.
If you find some difficulty cutting through thicknesses of 0.5 inches or more, reviewers suggest oiling the blades. One person, specifically, advises cutting a small hole in the top of a motor oil bottle and applying it that way — "just like putting mustard on your favorite hot dog."
The way this trimmer's 6.5 pounds is distributed ensures better balance and improved control, as well. And, it has a rear handle that rotates 180 degrees, so you can change hand positions as needed — great for trimming horizontally, vertically, or even for trying your hand at decorative topiaries.
Built-in cord retention helps prevent accidental unplugging, and the lock-off and lock-on switches ensure there's no unintentional startup or uninterrupted operation.
Specifications:
Power source: corded
Cutting blade: 24 inches
Cutting capacity: 0.75 inches
Run time: unlimited
Weight: 6.5 pounds
Pros:
✓ Lightweight
✓ Extra-long blades
✓ Less vibration
✓ Lock-off switch prevents accidental startup
✓ Rotating handle
✓ Budget-friendly
Cons:
✗ Some reviewers report cord retention could be better
4. Sun Joe HJ22HTE
Besides the easy, push-button start, the Hedger Joe trimmer makes tidying your bushes and shrubs simpler with its full wrap-around, ergonomic front handle and 22-inch dual action, rust-resistant, pre-hardened steel blades.
Its 3.5-amp motor makes less noise than most trimmers and is best for jobs that aren't heavy duty. For what needs to be done around a typical yard, this trimmer's power should be plenty. Since this tool is just 5 pounds, maneuverability is a snap, and your arms won't tire out as easily as they would with a heavier model.
To help prevent accidental startup, the HJ22HTE also boasts a dual-handed safety switch. Reviewers note the included cord is super short, so be sure to pick up a good outdoor extension cord prior to use.
Specifications:
Power source: corded
Cutting blade: 22 inches
Cutting capacity: 0.63 inches
Run time: unlimited
Weight: 5 pounds
Pros:
✓ Quiet motor
✓ Low-maintenance and eco-friendly
✓ Unlimited run time
✓ Less vibration
✓ Lightweight
Cons:
✗ Included cord is short
✗ Not meant for heavy-duty work
5. EGO Power+ HT2400
Boasting cutting power equivalent to that of a gas-fueled trimmer, the EGO Power+ HT2400 runs solely on a 56-volt, ARC lithium-ion battery that lasts up to one hour.
Offering less vibration, so you can work longer without feeling fatigued, these 24-inch dual-action, hardened steel blades make clean cuts. Made from weather-resistant material, this tool may outlive other similar models, since it's protected from all sorts of conditions.
Specifications:
Power source: lithium-ion battery
Voltage: 56
Cutting blade: 24 inches
Cutting capacity: 0.75 inches
Run time: up to 1 hour
Weight: 11.4 pounds
Pros:
✓ Electronic brake system stops blade quickly
✓ Battery power comparable to gas power
✓ Weather-resistant
✓ Extra-long blades
Cons:
✗ On the pricey side
✗ Heavier than other electric trimmers
6. Poulan Pro PR2322
Maybe you simply prefer the might of a gas-powered engine over that of an electric model. If so, you'd do well to select the Poulan Pro PR2322. It's backed by 23 ccs and 22-inch, dual-action, stainless steel blades that shred through branches as thick as an inch in diameter. This hedge trimmer's two-cycle, full-crank engine makes it perfect for heavy-duty use and larger jobs.
On the lighter side when compared to other gas-fueled trimmers, this tool's ease of use is boosted by the comfort grip, rotating rear handle, and anti-vibration technology. And with a large fuel tank, you'll be able to make sweeping cuts through the hedges in your yard without needing a refill.
Specifications:
Power source: gas engine
Cutting blade: 22 inches
Cutting capacity: 1 inch
Run time: until fuel runs out
Weight: 11.1 pounds
Pros:
✓ Powerful, full-crank engine
✓ High cutting capacity
✓ Anti-vibration technology
Cons:
✗ Recoil start may take a few tries
✗ Heavier than most electric trimmers
7. Husqvarna 122HD60
Another gas-powered pick, the Husqvarna 122HD60 is quieter than its other fuel-run brethren, and this trimmer features a Smart Start engine, so you can rev things up without working too hard. The carburetor air purge system contributes to the easy startup, too, by clearing air from the fuel system.
The dual-action, 24-inch blades help maintain less vibration, but this power tool also boasts LowVib technology; it's outfitted with dampeners that absorb excess shakiness to avoid early arm fatigue. For added comfort, there's the adjustable rear handle. Grip it from the angle that works best for you.
One thing to note: Some reviewers suggest this model isn't quite ready for use straight away and say you may need to tweak the engine a bit to get it to run up to speed.
Specifications:
Power source: gas engine
Cutting blade: 24 inches
Cutting capacity: 0.8 inches
Run time: until fuel runs out
Weight: 10.8 pounds
Pros:
✓ Easy engine startup
✓ Less vibration
✓ Quieter than most
✓ Carburetor air purge system
Cons:
✗ Expensive
✗ May need some engine tweaking for optimal speed
8. Scotts Corded Electric Hedge Trimmer HT10020S
This corded hedge trimmer's 3.2-amp motor and 20-inch dual-action, hardened steel blades easily tackle thick branches and foliage. At just 4.8 pounds, this power tool is light enough to hoist above your head for extra help reaching the tops of hedges. Its compactness also allows you to work for longer periods of time without tiring out.
Easy to maneuver and low maintenance (there's no gas, no oil, and no batteries needed), the HT10020S also comes with a blade cover to protect people from accidental cuts when stored. This cover helps maintain durability, as well, by protecting the blades against the elements.
Specifications:
Power source: corded
Cutting blade: 20 inches
Cutting capacity: 0.625 inches
Run time: unlimited
Weight: 4.8 pounds
Pros:
✓ Cord retention
✓ Lightweight and easy to use
✓ Protective blade cover included
Cons:
✗ Loud
9. Toro 51490
The Toro's dual-action, hardened steel blades deliver 40% less vibration than single-action models, and their 22 inches slice through hedges and shrubs easily. Besides reducing the time it takes to get the job done, this electric trimmer is also light weight with an ergonomic handle, so no worries about your hands and arms wearing out mid-job.
Running on a 4-amp motor, the Toro's cord lock prevents accidental unplugging, so you can operate it as long as you need without sudden power interruptions — as long as you stay near the outlet, that is.
Specifications:
Power source: corded
Cutting blade: 22 inches
Cutting capacity: 0.56 inches
Run time: unlimited
Weight: 6.3 pounds
Pros:
✓ Cord lock system
✓ Powerful motor for regular residential work
✓ Three-sided support handle for easy balancing
Cons:
✗ Best for small areas near outlet
✗ No lock-on feature
10. DeWALT DCHT820P1
This compact and lightweight DeWALT DCHT820P1 battery-operated hedge trimmer is easy to maneuver across properties of any size. The 22-inch hooked tooth steel blades stay sharper longer and can cut through everything from blackberry bushes to mangroves.
The tool's anti-vibration technology helps reduce fatigue, and the wrap-around handle makes it comfortable to use.
This hedge trimmer also easily stops and starts with the pull of a trigger so you don't have to wait to get going.
Specifications:
Power source: lithium-ion battery
Voltage: 20
Cutting blade: 22 inches
Cutting capacity: 0.75 inches
Run time: Up to 1 hour
Weight: 7.5 pounds
Pros:
✓ Easy start
✓ Anti-vibration technology
✓ Well-balanced
✓ Batteries can be used in other 20v Max tools
Cons:
✗ Sheath not included
✗ Possible issues with the warranty
Buyers Guide
Electric hedge trimmer vs. gas hedge trimmer
It's true: Gas trimmers do pack a more forceful punch when it comes to their power output. But if the toughest jobs you need to tackle are a few hedges, bushes, and shrubs on your residential property, you won't really need more than what an electric trimmer can give you. Basically, it all comes down to personal preference.
If you're committed to being as environmentally friendly as possible, selecting an electric trimmer is a no-brainer. Instead of using gas or oil, electric trimmers either run on electricity from an outlet or on rechargeable batteries. Plus, these versions are generally lighter, quieter, and less expensive than gas models.
For larger jobs, you may want to consider a more powerful, gas-powered trimmer that can cut through branches as thick as a full inch with no trouble at all.
Other things to look for
When shopping for a hedge trimmer, keep the following key terms in mind, too:
Power source: Of course, gas-powered trimmers run on fuel and oil, so always check to make you have enough of each before starting. When it comes to electric ones, you've got two options: with cord or without. Those with cords require you to be near an outlet or have a long enough extension cord to reach every area of your yard you need. Lithium-ion cordless versions, on the other hand, run on rechargeable battery packs, and the portability allows you to travel your yard without restriction.
Blade length/type: Longer blades can reach the tops and sides of large hedges with ease, so if you have tall, wide bushes, opt for trimmers with blades of at least 22 inches. Whether they're dual-action or single-action is also important. Dual-action blades make for less vibration and cut each portion of your hedges twice over in one swipe.
Cutting capacity: How many fractions of an inch can your hedge trimmers cut through? That's cutting capacity. Gas trimmers can tackle branches an inch in thickness with ease, while electric trimmers can typically handle between a quarter and three-quarters of an inch.
Handle design: Wrap-around handles allow you to switch up your hand positions as needed, whereas rotating ones require you to turn the handle to comfortably cut horizontally or vertically. Ergonomic, soft grip designs improve manageability, as well.
Weight: You'll find gas trimmers to be on the heavy side, ranging from around 11 pounds to more than 20 pounds. Lifting this much while moving the tool around to do the trimming can get pretty taxing. Electric trimmers typically come in around 3 to 10 pounds — significantly lighter than those gas-powered versions.
Price: Only you know the amount you're able to spend, and there are plenty of hedge trimmers on the market for low or high cost. It just depends on what you want from your trimmer and what you can live without. Overall, you can get a solidly made hedge trimmer for less than $100.
FAQ
1. What's the best way to lubricate hedge trimmer blades?

Many of the different brands of hedge trimmers produce their own oil, but any light machine oil should do the trick. Read what the manual suggests, as well.
2. What is the best overall hedge trimmer?

Our top pick is the Worx WG261.9. Reviewers rave over how easy it is to use, and it's also cordless, so you never have to worry about accidentally tripping or slicing through the cord. The 20-volt, lithium-ion battery runs at least 45 minutes, and it's lightweight. Runners-up for our overall top 10 include:

Redmax CHT220L
Greenworks 2200102
Conclusion
There are a lot of high-quality hedge trimmers out there, but the mix of electric and gas-powered ones on this list stood out to us the most. Of course, the best one for you depends on your budget, yard needs, and personal preferences.
Our mission? To help narrow down your list a bit, so shopping for your trimmer is less overwhelming. In the meantime, a landscaping pro near you can help keep your shrubbery in check. And when you're ready to DIY, you'll know exactly what you need.
Main Photo Credit: Pixabay
LawnStarter participates in the Amazon Services LLC Associates Program, an affiliate advertising program. LawnStarter may earn revenue from products promoted in this article.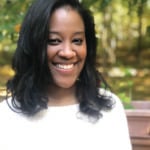 Andréa Butler
Descendant of the Fulani tribe, Gettysburg-obsessed Marine Corps brat, and lover of all things writing and editing, Andréa Butler launched Sesi magazine and has penned articles for sites, such as LivingSocial, Talbot Digital, Xickle, Culturs magazine, and Rachel Ray. Andréa holds a B.A. in English from the University of North Carolina at Greensboro and an M.A. in magazine journalism from Kent State University.