If a rock is a rock, then two rocks must make a rock garden, right? Well, not quite.
Also known as an alpine garden or rockery, a rock garden accentuates various rocks, stones, and boulders (big, small, square, round). Start by considering various rock garden ideas before setting out to design your project to make those large rocks pop and call it a garden.
What's your rock garden design goal? Cozy and relaxed, or zen and mindful?
Take a look below at the different elements of rock gardens below:
Stones
Water features
Plants
Focal points
Then, mix and match these elements to create — and sketch out — your own rock garden design.
Stones
It wouldn't be a rock garden without stones. Rocks come in many shapes and sizes, and they offer many purposes in a garden's design. A huge boulder provides a great seat to bask in the sun, while small pebbles can create decorative mulch ground covers or pathways.
You can buy stones at rock shops, online stores, Amazon, and Home Depot. Prices will vary depending on the type, number, and size of the rock(s) you choose. Landscaping rock projects can cost hundreds of dollars and can top $1,000, depending on the size of your rock garden and the types of stones used.
1. Beach pebbles
Beach pebbles can make the perfect addition to a cozy rock garden. They come in a variety of shapes and colors, including rounded or sharp edges. Use these pebbles as mulch in your rock garden bed, making both your plants and rocks standout from the soil. Otherwise, your stones and flower beds will be competing for the spotlight against weeds, fallen leaves, and invading grass.
Interested in turning your rock garden into a welcoming space? Lay down some beach pebbles and turn them into a walkway that leads visitors into your calming rock garden.
2. Mossy rock
Mossy rocks, when big enough, are excellent seating cushions. They create a comfortable atmosphere with their soft surfaces, earthy smell, and bold greenery.
Is your lawn full of shade trees? Growing a shade garden around your mossy rocks will turn your rock garden into a beautiful space to cool off and smell the flowers. Consider adding a decaying log to give your mossy rock garden an earthy vibe.
3. Petrified wood
If you want your garden to have an eclectic atmosphere, try a rock that doesn't look like a rock at all. Or better yet, is a fossil.
Petrified wood is a particular type of fossilized remains of trees (or tree-like plants) that have been replaced by stone via a mineralization process that often includes the rock minerals filling the spaces of the organic tissue, like an internal cast.
4. Granite boulders
Giant granite boulders will ensure your rock garden doesn't go missed by the neighbors. These giant rocks can make creative seating arrangements and turn your rock garden into a fun and daring space to explore.
5. Pea gravel
Pea gravel are rocks smaller than beach pebbles, and pea gravel can make a finely textured surface for your rock garden.
Want to put down flagstones but don't want to spend countless afternoons pulling up weeds growing through the cracks? Lay down pea gravel between the cracks and crevices, and you'll be saying goodbye to weeds and hello to flagstones that make a beautiful, inviting walkway.
6. Stone mosaics
When laying down your small stones (pea, beach, or lava), why not turn the garden bed into an intricate art piece? Buy different sets of stone colors, grab your edging, and lay down your landscape fabric.
Design your edged borders so you can fill the open parts of the design with the chosen pebble color, just like a coloring book. Your exquisite design is bound to add instant charm and curb appeal to your lawn.
7. Lava rock
This lightweight rock may be just the touch you need if you're creating a dry rock garden or a desert landscape design.
But if you're not designing with a desert landscape in mind, lava rock can add a focal point that contrasts with the surrounding environment and draws attention to your rock garden. Lava rock is easy to transport and spread, making it an excellent stone for mulching or creating a stunning mosaic design of spirals, curves, or circles.
8. Flagstone
Flagstones are flat stone slabs used for paving. You can use flagstones to create a walkway leading to your rock garden, or even create a small patio structure within your rock garden that enables you to bring an outdoor seating area right to your garden.
Your rock garden won't just be a place to admire stones anymore but also a place to gather for conversation and sit comfortably under the sun.
Water Features
You've got your stones; now it's time to consider if your rock garden could benefit from a tranquil, calming water feature. Turn your rock garden into a space for wildlife, enjoy the sounds of trickling water, and create fascinating ripples to put your mind at ease.
1. Fountain
A fountain in your rock garden can add elegance and tranquility. Speak with a landscape designer to discuss a fountain design that best suits your rock garden's aesthetic.  Most landscape designers charge $50 – $150 an hour.
Looking for a fountain that creates a warm, earthy atmosphere in your rock garden? Then consider a pottery pot fountain that spills water on slippery rocks, or a fountain with soft, smooth curves. If you're leaning toward modern design, a fountain with straight edges and right angles will be perfect for a serene, chic rock garden.
2. Creek
Nothing says an inviting backyard like a small creek trickling by. Edge your lawn's natural creek with stones, flower beds, and beach pebbles. Plant shrubs and bushes, and you'll create a rock garden you'll never want to leave.
Add a small dining area by the water's edge so you can enjoy warm summer evenings by your enchanting rock garden.
3. Sprinkler to water plants
A water feature doesn't always have to be a visual interest. Why not design an irrigation system in your rock garden that saves you time and money on routine maintenance?
Your blossoming flower beds will never miss a watering, and your rock garden won't lose its beauty.
4. Pond
Design your rock garden into a wildlife oasis. If you love animals and enjoy taking care of their habitat, a pond is just the feature your rock garden needs. Accentuate your favorite rocks by placing them around the water's edge and turn your pond into a space full of wildlife.
Invite a family of koi fish into your rock garden, and you'll be spending many afternoons watching their intricate swimming patterns and scales. Set up a few chairs and listen to zooming dragonflies and the croaks of friendly frogs.
5. Waterfalls
Building a waterfall in your rock garden can transform your lawn into a relaxing paradise. Surround your garden with trees, shrubs, and bushes, and you'll have a great enclosure that offers a quiet, private atmosphere and features the sounds of bubbling, trickling water.
6. Sand
You're probably wondering why we're mentioning sand as a water feature in your rock garden. A Japanese rock garden, often called a zen garden, is a carefully stylized landscape of rock arrangements, water features, moss, and sand (or gravel) that is raked to resemble rippling water.
Zen rock gardens are intended to imitate or symbolize nature, such as the sand imitating the water's essence. Creating the ripples in the sand also requires dedication and concentration, encouraging a deep meditative state.
Before building a Japanese garden or sand water feature, it's crucial to understand the meanings and intentions behind this landscaping style and not appropriate its culture.
Plants
Spruce up your garden with rock garden plants. If your rock garden lacks vegetation, it's likely missing out on color, texture, and hummingbirds.
Floral design can be just as important as picking out the rock styles for your garden. Blossoming flowers will help draw passerby attention to your mighty rocks, charming white pebbles, and weaving stone paths.
1. Flowering Shrubs
Flowering shrubs are exactly the charm you need if you're looking for an explosion of remarkable color and fragrance in your rock garden. Dress up your garden with stunning hydrangea or lilac to get the neighborhood swooning over your garden.
Shrubs are woody plants smaller than trees and offer a rounded shape that adds coziness and elegance to any rock garden. Shrubs also provide other real estate and fine dining options for small animals like birds, chipmunks, and rabbits.
2. Flower beds
Flower beds can splash instant bold colors and beautiful textures to your rock garden. Bright-colored petals nestled between those rocky crevices will make a remarkable contrast of hard and soft, turning your rock garden into an elegant focal point.
Help your flowering plants stand out even more by mulching the ground with textured wood chips or pretty pebbles.
3. Wildlife-friendly plants
Plants make your rock garden wildlife-friendly. In addition to shrubs inviting birds and small mammals, it's time to invite over hummingbirds, butterflies, and moths.
Not only will plants like hummingbird mints or hyssop invite these flying guests, but they're also highly drought-tolerant, making them the perfect plants for a low-maintenance rock garden.
4. Cacti
Watch your fingers! These prickly plants don't have any flowers you'll want to pick for a vase.
Cacti are low-maintenance plants that go great in dry rock gardens or rock gardens with a desert theme. These plants are pros at retaining water and can survive periods of drought, making them great for homeowners who don't know how to run the sprinkler.
Keep in mind cacti grow in many shapes and sizes. Use this trait to your advantage, and you could design an attractive mini rock garden with tiny cacti or embrace the desert theme and grow ones taller than you.
5. Trees
Accentuating the base of a tree with large boulders, charming white stones, or stone edging will help turn your favorite oak tree into a standout.
The tree's canopy will also provide ample shade over your rock garden, turning it into a desirable space for relaxation, growing a shade garden, or having a cheerful picnic.
6. Succulents
Succulents will add exotic colors, textures, foliage, and shapes to your rock garden. Their fleshy leaves help them conserve water, and their low-maintenance requirements make them highly desirable plants.
Consider garden designs with matching colored succulents (blues, pinks, greens) for a pleasing aesthetic, or grow various colors and textures that catch the eye.
Focal points
Sometimes a rock garden doesn't feel complete without an ornamental feature bringing the design together. As you build a rock garden, consider what you'd like to draw people's attention. Is it a bright color, an architectural feature, or perhaps a large plant?
Discover a few focal point ideas below to help determine what makes your rock garden feel uniform and gives it that final "wow."
1. Sculpture
A sculpture can be seen from all angles and invites passersby to come in for a closer look. A sculpture can spark conversation, evoke emotions, or even present a meaningful theme that is important to you.
2. Gazebo
An elegant gazebo surrounded by rocks, shrubs, and colorful blooms can be a masterful centerpiece in your rock garden.
Hang your favorite flowers from its ceiling, add a few charming flower pots and stones along its edge, and set up a comfortable seating area. You'll love sitting in your new gazebo and looking at the beautiful surrounding nature.
3. Tall cactus
A tall prickly plant is bound to attract attention to your rock garden. Designing a desert landscape? This centerpiece will be the final gem to make your rock garden as dry as can be.
4. Tall palm tree
Beach party, anyone? Grab some beach pebbles, buy a few succulents, and plant a palm tree. Your rock garden will be the perfect place for sunbathing, ice-cold lemonade, and blasting a few tunes.
5. Park bench
If you want to design a rock garden that caters to a calm environment, a small park bench may soon be in your future. Place your bench in a comfortable spot in the garden, add a few pillows, and spruce it up with a few flower pots. This homey focal point will add unity to your rock garden and give it a special purpose.
6. Small bridge
If your rock garden has a small creek or pond, a bridge can bring you closer to the water's edge. It also highlights your rock garden's divided areas, bringing them together in one unified design.
When to call a landscaping pro
Call a landscaping professional near you if you need assistance with rock garden installation, maintenance, or other landscaping ideas. Rocks can be massive, and you'll likely need help bringing them onto your front yard and arranging them in just the right place.
Call a professional to handle the challenging work, so you don't have to break a nail.
And you shouldn't be worried about aesthetics either. Can't decide between boulders? Let a landscape designer help you choose which kind of rocks (big, round, square, smooth, bumpy) will match your dream design.
FAQ about rock gardens design
Where can I get free rocks for my rock garden?
You can get stones (large and small) for free from construction sites and farmers. Big rocks are typically a nuisance on the farm and on site and will usually be thrown away. Talk to a local farmer or construction worker, and you may have a new rock to bring home.
What if my yard is too small for a rock garden?
Small spaces don't have to stop you from designing a rock garden. Grab a container and create a mini DIY garden to keep by the windowsill or rest on your porch steps. Fill it with miniature succulents and small prickly cacti, then decorate it with your favorite pebbles and Voila! You have a small rock garden.
How do you build a rock garden on a slope?
Building a rock garden on a natural slope can be a challenge. Depending on the slope's height, you may find the rocks and plants struggle to stay in place. Since drainage, plant support, and soil retention will likely be affected by a steep hill, consider hiring a landscape professional to build your sloping rock garden. A rock garden on a slope will also require bigger rocks. A landscape professional can help ensure your safety by moving these rocks for you.
Main image credit: Steffen Wachsmuth / Pixabay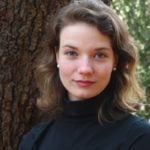 Jane Purnell
Jane Purnell is an artist, writer, and nature lover. She enjoys teaching readers about the importance of eco-friendly lawn care, integrated pest management, biodiversity, and sustainable landscaping.