Your rock garden has mini boulders, pebbles, maybe a stream running through it, but does your rock garden have the serenity? Large rocks, small stones, big boulders — a rock garden should create a space that pulls you into the surrounding nature to enjoy a moment of rest. And it's rest and relaxation you'll find with these 16 rock garden ideas to create a sense of calm.
That restfulness is an advantage of rock gardens. Once a rock garden is in place, your work is pretty much done. You may choose to rake the sand in your zen garden, but rock gardens generally require far lower maintenance than yard work and lawn mowing.
Landscaping and more at the click of a button
With LawnStarter
If it's inspiration you need, check out these 16 calming rock garden ideas (dry ones, too) that will help inspire you to build a rock garden you'll never want to leave:
What is a Rock Garden?
Glad you asked. Also known as a rockery or alpine garden, a rock garden features and accentuates various carefully arranged rocks, stones, and boulders. Between these rocks' gaps and crevices grow drought-tolerant plants, like succulents, Agastache, or cacti, that add aesthetic value to the garden and highlight your favorite stones.
Rock gardens are perfect for homeowners or first-time gardeners who want to get creative with their landscape but prefer less mowing and weed pulling. These gardens grow best in well-drained soil, are low-maintenance, and don't need a lot of watering.
16 Calming Rock Garden Ideas
1. Add a Small Pond
Adding a small pond to your rock garden — or adding a small rock garden around your pond — will turn that yard space into a quiet oasis.
Set up a small bench by the water's edge and enjoy watching the dragonflies zip through the ornamental grasses, or throw a few stones in the water to make calming wavelets. Let the hours slip on by as you listen to the birds and maybe see a frog, or two, jump on by.
2. Build a Bridge
A gorgeous bridge adds a sense of unity to your rock garden and brings you closer to the rushing water. You can make it big enough to extend over the garden's small creek, or tiny enough to add garden decor and aesthetics.
Are rocks the only material you have? Flat, large stones can make the perfect bridge and stepping stones. After all, you won't be going off the theme.
3. Invite Some Wildlife
Bringing koi fish into your rock garden's pool will have you glued to the water's edge. Spend countless afternoons watching these gorgeous fish swim through the water as their patterns and reflective scales put you in a calming trance.
Don't forget to feed these new pets of yours! You'll love watching your koi come to the surface and greet you while grabbing a bite to eat.
4. Watch the Waterfalls
Nothing calms the nerves like the sound of trickling water. Design your rock garden just right, and you can create a whole water ecosystem with waterfalls (or water features), curious wildlife, greenery, and stunning stones.
Your friends and family will always beg to have lunch outside so they can admire the beautiful garden you've created right in your backyard.
5. Drought-Tolerant Rock Garden
Rock gardens don't need to have water to create a tranquil atmosphere. A drought-tolerant rock garden can put you in a positive headspace just as well and have you coming back for many visits.
Want to attract hummingbirds and butterflies to your dry rock garden? Agastache plants, like hummingbird mints or hyssop, are excellent drought-resistant rock garden plants to grow for an extra pop of color and invite nature's guests.
Get quality landscaping at an affordable cost
With LawnStarter
6. Pick Some Flowers
If you don't mind a little watering, spruce up your rock garden design with a colorful flower bed. Flower beds can add a splash of bold colors and beautiful textures to your rock garden.
Bright-colored blooms tucked between the gray stone crevices will make a stunning contrast, turning your home garden into a focal point. Flowering plants will add instant curb appeal to your yard and help you get the best rock garden in the neighborhood.
Pro Tip: If you want to skip the weeding, use small rocks as mulch to help keep those nuisance weeds under control.
7. Grow Some Cacti
Consider throwing a cactus in your rock garden design. Just don't get too close! There's nothing calm about sharp needles piercing the skin.
Cacti can retain water and survive periods of drought, making them excellent plants for low-maintenance, dry rock gardens.
Cacti can survive in many growing conditions and are perfect for first-time plant owners. They grow in plenty of shapes and sizes and can make a fun, creative addition to your rock garden.
8. Add Some Succulents
Growing succulents in your rock garden will add color, textures, foliage, and shapes. These low-maintenance plants have fleshy leaves that help them conserve water.
They're highly adaptable and don't make you bend over backward for them, making them the perfect plants for plant owners who don't know how to work a hose. You can even make your own succulent garden if you wanted.
9. Create a Walking Path
A stone pathway in your rock garden creates a warm, welcoming invitation to anyone who needs a moment to themselves.
A path also reminds you to do a little exploring of your own and encourages you to come back to your rock garden for a fresh restart.
So, take a stroll through your garden, sit on a rock, pick a flower, and take in the beautiful outdoor space you've created.
10. Build a Japanese Rock Garden
A Japanese rock garden, often called a zen garden, is a carefully stylized landscape of rock arrangements, water features, moss, and gravel or sand that is raked to resemble rippling water.
Zen rock gardens are intended to imitate or symbolize parts of nature (such as the sand imitating water) and inspire deep meditative thought on the nature of existence.
Before building a Japanese rock garden, it's crucial to understand the meanings and intentions behind this landscaping style to appreciate the principles and centuries of culture behind it.
11. Have Fun with Colors and Textures
When you think of rock colors, there are so much more than 50 shades of gray. Have some fun with your rock garden, and add a collection of colorful rocks.
Rocks for your garden come in all sorts of shapes and textures, too. Rocks with rounded, smooth edges may be perfect for you, or maybe you prefer flat rocks.
Tan, gray, white, black — there's so much more color to life and your rock garden can reflect that, too. Add some blues and other shades to the pebbles in your rock garden.
12. Lay Down Some Mulch
To give your rock garden and its plants that extra pop, consider laying down mulch. Wood chips can add texture to your garden bed and help stop weeds from stealing the show from your flowers.
Want to add a calming fragrance to your rock garden? Nothing relaxes the mind like the smell of pine needles. Lay these needles down in your rock garden as mulch, and you'll have another reason to take in deep breaths during your afternoon meditation in the garden.
Order top-notch landscaping service with easy online booking
With LawnStarter
13. Paint Your Rocks
If positive affirmations make you feel relaxed and inspired, why not have them written in the rock garden? Grab a paintbrush, squirt some paint, pick up a rock, and start getting creative.
Paint some rocks in different colors, add intricate designs, or write yourself a meaningful message. Keep these rocks in the garden so you'll always be reminded of these positive creations whenever you come back for a visit.
14. Stack Some Stones
Depending on your interpretation, balancing stones can be a dedicated art, firm discipline, or an enjoyable hobby. The act of stacking and balancing stones or river rock takes focus, patience, and persistence, and encourages a meditative state that brings you to the present moment.
Your rock garden can be the perfect space to experience this practice and can be entirely dedicated to the visual interest and zen component of stone stacking.
15. Make a Mosaic
Designing a mosaic in your rock garden requires attention to detail and a clear mind. A mosaic can turn your rock garden into an art piece that inspires a specific atmosphere.
Make mesmerizing spiral rocks or soothing curves that put your mind at ease every time you step into the garden.
16. Think Small, as in a DIY Mini Rock Garden
Dealing with small spaces? Well, grab a container, and design a mini DIY garden to keep by the windowsill or rest on your porch steps. A miniature rock garden can be just as calming and beautiful as one the size of your front yard.
Get stressed while on business calls? Keep a miniature rock garden with small stones, sand, and mini succulents by your desk to help you feel a moment of calm.
FAQ About Rock Gardens
What Plants Look Good in a Rock Garden?
The plants that look the best in a rock garden are typically low-growing, clump-forming perennials and annuals. Succulents and cacti are also good choices to include due to their simplicity and low maintenance. 

• Sedum, commonly known as stonecrop, is a type of succulent known to sit and sprawl across stones. There are creeping varieties that fit beautifully in rock gardens and offer a touch of green against the stacked stones.

• Thyme is another great low-growing, or "creeping," option. This is a low-maintenance plant that grows well in rocky soils and has many different varieties to choose from.

• Rock cross (Arabis caucasica) is a type of evergreen perennial that is most commonly found along streams and limestone rocks. This sprawling, white-blooming plant is a perfect pick for those who want a touch of flowers in their rock garden.

These help to add greenery without overpowering the simplicity of a rock garden. 
How Do You Make a Rock Garden Look Natural?
You can make a rock garden look natural by observing your natural surroundings. Take a hike near a river bed to see what kind of rocks and flowers are present to get some landscaping ideas. When planning how you want your rock garden to look, consider using native plants and rocks that are found locally in your state. 

Adding plants such as ornamental grasses, cacti, and succulents in bare spots can help to pull things together. If you're still unsure or don't know where to begin, contact a local Cooperative Extension office for tips and information regarding your natural landscape.
How Do You Make a Rock Garden Without Plants?
It's easy to have a rock garden without plants, you just need to get creative. An easy way around plants is to use different types of rocks. Consider these options to give your rock garden a creative spin without including plants:

• Paint the rocks
• Try a mosaic
• Install water features
• Stack some stones
• Add a pond

Plants or no plants, once you know how to make a rock garden, the only limit to design ideas is your imagination.
When to Call a Landscaping Pro
Call a landscaping professional near you if you need assistance with rock garden installation, landscape design, or maintenance. Large boulders are heavy, and you wouldn't want to stress over injury while trying to create an environment that's meant to relax you. Call a professional to handle the challenging work, so you don't have to break a nail.
And you shouldn't be worried about aesthetics either. Can't decide between boulders? Let a landscape designer help you choose which kind of rocks (big, round, square, smooth, bumpy) will emphasize a calm environment.
For garden and yard design – find landscaping pros near you
With LawnStarter
Main image credit: Pxfuel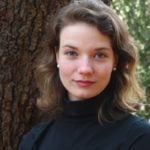 Jane Purnell
Jane Purnell is an artist, writer, and nature lover. She enjoys teaching readers about the importance of eco-friendly lawn care, integrated pest management, biodiversity, and sustainable landscaping.