You'd love a yard filled with gorgeous flowers, shrubs, and trees. What you wouldn't love, however? All the work it would take to maintain the look.
Rescue your landscaping dreams with low-maintenance plants that'll give you the curb appeal you crave without the need for loathsome labor.
Here are the best low-maintenance plants to use in your landscaping:
Boxwood shrubs
Hydrangeas
Daylilies
Sedge
Hosta
Spirea
Creeping Sedum
Black-eyed Susans
Fescue
Liriope
Dianthus
Coreopsis
Low-Maintenance Plants for the Front Yard
Make a good first impression with landscaping that invites and excites visitors, passersby, and you, too, of course.
1. Boxwood shrubs

Photo Credit: Pxfuel
Depending on the type, these evergreen shrubs can grow between 2 and 12 feet tall. Use them as foundation plants, living fences, pathway borders, and focal pieces. Boxwoods are deer-resistant and only need watering biweekly and pruning once a year. For the lowest maintenance, choose a varietal that's also naturally unsusceptible to diseases and pests.
2. Hydrangeas
Overall, hydrangeas equal easy care — as long as they receive partial shade, are planted in well-draining soil, and get the right amount of water. Based on the soil's pH, hydrangeas will give off blue flowers, pink flowers, or white ones. Different types of this flowering plant have different needs, but you'll generally want to prune annually and water at least once per week.
3. Daylilies
Known for their trumpet-shaped flowers, daylilies are low-maintenance plants that thrive on full sun and in just about any soil type. Once established, these flowers will only need to be fertilized yearly. Natural rainfall should provide them with enough water, except during drought conditions.
4. Sedge
An evergreen plant that can be used as groundcover or as an ornamental grass, sedge is available in more than 100 different varieties. Sedge only needs to be watered a few times a month and doesn't require much fertilization, either. Be careful when cutting back sedge, as it may not recover. Instead, experts suggest combing through the plant with gloved hands to find and remove dead leaves.
5. Hostas
These low-maintenance perennials boast golden or blue-green foliage and prefer a mix of partial shade and partial sun. Able to survive on deep, occasional watering, hostas should be surrounded by mulch to help hold in water. The University of Minnesota extension suggests deadheading hostas either before maturation of flowers or after blooms have died. Only prune if you notice discoloration, damage, or dead flowers.
6. Spirea
A drought-tolerant, flowering shrub, spirea grows quickly and does best in full sun and well-drained soil. Depending on the type, spirea will bloom in the spring or summer. Yearly maintenance is all it takes to raise this plant; once established, it needs little water, annual fertilization, and pruning once per year. Deadheading should take place any time a blossom dies.
Low-Maintenance Plants for the Backyard
Trips to garden centers can be overwhelming — there's so much to choose from, it's difficult to know where to even begin. Round up these plants to help make your DIY backyard goals come to life.
1. Creeping sedum
Creeping sedum, which is able to grow in part shade and part sun, in sandy and rocky soil, works best as groundcover in rock gardens or as added texture between stone pavers. These drought-resistant succulents need little care and attract pollinators, such as hummingbirds and butterflies.
2. Black-eyed Susans
Blooming all summer long and into early fall, black-eyed Susans are the perfect choice to border your back patio or fencing or to create a container garden. Black-eyed Susans, which are native plants of Maryland and other eastern and central states, are easy to grow in full sun and a variety of soils — you've probably seen them growing wild, on their own along roadsides. They're drought-resistant, too, but to maintain blooms, provide extra water during dry spells. The only other upkeep required is occasional deadheading and biannual fertilization.
3. Fescue
Garden beds aren't the only parts of your landscape design that can be low maintenance. Replace traditional turfgrass with fescue, and mowing will only be necessary about every two weeks. You can also use fescue as an ornamental grass to set off colorful bloomers. This plant grows in clumps and doesn't need much water; fertilize once every fall.
4. Liriope
The perfect border plant to accent backyard hardscapes, liriope spreads fast and produces dark green leaves and blooms in late summer that can be a variety of colors — purple, pink, or white. Experts at Clemson University also recommend planting liriope as a ground cover underneath trees and shrubs and along slopes. A hardy plant, liriope thrives in both shade gardens and full sun, as well as in just about any type of soil.
5. Dianthus
Dianthus's fragrant flowers bloom in either spring or summer and smell of cloves and floral notes. A lovely addition to a summer garden, dianthus require deadheading to encourage re-blooming, little water, no mulch, and light fertilization every couple months during the growing season.
6. Coreopsis
Also called "tickseed," coreopsis are native plants in several states. Their yellow, orange, purple, white, red, or multicolored petals add beauty to summer gardens. You also can use them as edging plants for pathways. Coreopsis grows best in full sun and a variety of soil types. Prune them in late summer and deadhead as necessary to encourage re-blooming.
When to Call a Professional Landscaper
Hours upon hours of yard work isn't an essential ingredient to cultivating a landscape design you can enjoy. All you need is a collection of low-maintenance plants you can set and forget. To make things even easier, call a landscaping pro to do all the initial groundwork, too. Your only task? Basking in all the beauty.
Main Photo: Picrepo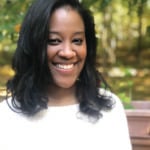 Andréa Butler
Descendant of the Fulani tribe, Gettysburg-obsessed Marine Corps brat, and lover of all things writing and editing, Andréa Butler launched Sesi magazine and has penned articles for sites, such as LivingSocial, Talbot Digital, Xickle, Culturs magazine, and Rachel Ray. Andréa holds a B.A. in English from the University of North Carolina at Greensboro and an M.A. in magazine journalism from Kent State University.