Front yard landscaping is all about creativity, first impressions, and how you want to welcome guests as they knock on your door. To inspire you, we've gathered 15 front yard landscaping ideas to spark your creative juices, increase the resale value of your home, and make the most of any slopes and hills on the way to your front door.
Working with a budget? No need to stress: A landscape professional can create a plan that works for you and doesn't break the bank.
15 Front Yard Landscaping Ideas
1. Plant a Tree (or 2 or More)
A tree is a treasure your family can enjoy for generations, and it can add great value to your home. Grow a shade garden, set up a cozy bench, or spruce it up with some flower beds.
Trees in the yard will become home to wildlife and provide pollution control, and fresh air. A mature tree will absorb more than 48 pounds of carbon dioxide from the atmosphere every year.
2. Flower Beds
Designing flower beds for your front yard is a great way to express your personality and creativity. Flower beds can add gorgeous texture, color, and fragrance to your lawn, and luckily you have plenty of flowers to choose from.
If you love pops of bold colors that add an energetic vibe to the landscape, go crazy with bright yellow and stunning reds.
Your flower bed can include a variety of plants, including perennials, annuals, seasonal bulbs, grasses, and vines. Don't have room for a bed? Place container plants around the front porch.
Consider experimenting with different plant heights and flower bed shapes and sizes. Turn your flower bed into a welcoming space with stone pathways, allowing you to walk through your flowers and enjoy their beauty up close.
3. Mulch
Mulch can make your flower beds burst with color, and provides excellent weed control. Cover up exposed tree roots and unsightly weeds stealing the show from your roses.
Mulch can be an aesthetically pleasing and textured ground cover for your garden, flower beds, trees, and shrubs.
You have plenty of mulch types to choose from to add color to your front yard landscape. Mulch prevents erosion, retains moisture, and adds nutrients to the soil.
4. Edging
Landscape edging highlights the separate spaces of your lawn. If your yard has flower beds, walkways, shrubs, or garden beds, then edging around these spaces with stone, brick, or short hedges can help accentuate them in the landscape.
Edging helps to hold mulch in place after heavy rains, protects your plants from sharp mower blades, and keeps turfgrass from invading your garden areas.
Short hedges or low fences can help direct visitors to parts of the flower garden you wish to show off. Edging also can keep guests away from areas you want to protect, such as a freshly planted garden space.
5. Landscape Lighting
After working on your landscape design you naturally want to show it off. Not just during the day, but also at night.
Landscape lighting will make your hard work sparkle after the sun goes down and have your guests asking how you created such a beautiful front yard. It can accentuate your home's architecture, provide security in your secret garden, and illuminate your stunning trees, shrubs, and flower beds.
6. Window Boxes
Installing window boxes can add instant curb appeal to your front yard landscape. Window boxes add charm to any exterior window and give you an exceptional view of your favorite flower right from inside.
Window boxes can provide the front of your home an instant splash of color and cover up any scuffs and scrapes that stick out like sore thumbs on your windows.
7. Walkway
A paved walkway serves many purposes. It can give visitors a clear direction on where to walk without trampling on your lawn. on the way to your door. You can highlight special features on your property with a walkway, directing people to stroll past your magnificent oak tree, cottage garden, or a stunning view.
Bring unity and cohesiveness to the landscape with a custom design that includes stone, brick, or concrete pavers.
Walkways also provide a safe path to move heavy objects, such as wheelbarrows or luggage carts. It also shows people where it's safe to walk along your yard and helps them avoid stepping on a plant.
8. Water feature
A water feature in your front yard greets guests with calmness and tranquility. And you benefit, too.
Sit on your front porch with the morning coffee and listen to the relaxing sound of trickling water. Natural water features can closely resemble the surrounding outdoors, such as waterfalls, water gardens, or streams.
Formal water features, including symmetrical fountains, can offer elegance and unity to the front lawn.
Interested in attracting more wildlife to your lawn? Natural water features like ponds, water gardens, or a bog garden will attract plenty of animals. Add a koi pond and enjoy watching these colorful fish as you relax at the water's edge.
9. Arbor
An arbor will add a charming appeal to your front lawn and create a stunning focal point.
Want to attract eyes to your new front yard garden? An arbor pulls the attention of friends and family and invites them to do a little exploring and see the hard work you put into the flower beds.
Pro Tip: Decorate the arbor with flowers and vines to create a stylish, eye-catching entryway.
10. Boxwoods
Boxwood shrubs are a must if you want classic elegance and shades of greenery in your front yard. These shrubs make remarkable focal points, potted plants, privacy barriers, and excellent walkway edgers to ensure people stay on the path (because sometimes a stone path alone won't keep people off the grass).
These hardy shrubs are popular for their versatility and can be cut into almost any shape or size you can imagine. You'll make a memorable first impression when visitors see these gorgeous art pieces standing right on your front lawn.
11. Front Door
When landscaping your front yard, don't forget the finishing touches. Your front door is among the first things guests see as they pull into the driveway.
Dress it up with potted plants, boxwoods, and wreaths to ensure an excellent first impression. It's a great way to show the ambiance of your home before people step inside.
12. Retaining Wall
Retaining walls are an excellent way to control erosion, landscape on a hill or slope, or make a tree stand out from the landscape. Retaining walls can help you design raised flower beds and add appealing layers to your lawn.
Whether you use stone veneer, brick, or wood to build your retaining wall, your design can add instant curb appeal to your front yard.
13. Shade Garden
Have you avoided building a front yard garden because you thought the lawn was too shady? Many shade-loving plants will thrive in the space beneath your shade trees.
After sprucing up your front lawn with hostas, magnolias, and mulch, consider adding a stone pathway that can help guide guests through your new favorite garden (and make your maintenance duties a lot easier).
14. Stairway
A stairway in the front yard makes an excellent entry and will undoubtedly make a memorable first impression. Stairways help open up areas of the yard that may be difficult to access otherwise.
Ever had to walk up a hill just after heavy rain? A stairway can help people avoid slipping and sliding down the slope and provide a sense of safety. You don't want your guests to miss seeing your favorite garden just because they have to walk up a hill.
15. Trellis
A trellis can add charm and elegance to the yard, especially when you grow self-climbing plants. Place the trellis against your front home's exterior wall, near the front door, or against the entrance fence.
A wall of climbing roses or hydrangeas will have your guests swooning before you've shown them the rest of your front yard. A trellis full of climbing ivy can also be an effective solution if you need privacy or a sound barrier.
Obstacles and the Lay of the Land
Every artist knows a mistake can lead to their best work. Is your lawn giving you challenges that make a stylish landscape design a challenge? Sometimes a bump in the landscape can lead to creative solutions that give you the best front yard in the neighborhood.
Slopes and hills
Hilly terrain doesn't have to be a nightmare. Slopes and holes can open more creative doors, such as adding a graceful stairway, stylish retaining walls, and raised flowerbeds.
Speaking with a landscape designer may ease your worries as a professional can offer many design ideas that add beauty and curb appeal to your yard, even on a hill.
Erosion
Loose soil and runoff may be a concern when redesigning your landscape. Yet there are many solutions to erosion, and your landscape design can be one of them.
Retaining walls, shrubs, and new turf are sound solutions to control erosion and add extra curb appeal.
Poor drainage
Poor drainage around your home can be an obstacle when planning your front yard renovation. These conditions can lead to excess moisture and over-saturation of the soil, which then results in an unstable foundation.
Shade
Lack of sun can be an issue for some grass types and plants which need ample sunlight to thrive. Yet there are plenty of shrubs, grasses, and flowers that can tolerate shade, like oakleaf hydrangea and rhododendron. Zoysiagrasses and tall fescues also do well in some shade.
A shady lawn shouldn't deter you from building the landscape of your dreams. Though shade may be an obstacle, there are plenty of practical solutions. Consider making your lawn less shady by hiring an arborist to trim and prune trees from your yard safely.
Cost
According to HomeGuide, the cost to landscape a house ranges from $3,000 to $15,950. If you're interested in working with a designer who can create a detailed layout for you, you may pay a bit more.
Keep in mind that cost will vary depending on the size and location of your landscaping project.
Maintenance is another cost to consider when landscaping your home. Do you enjoy routine yard work, or will you need to hire a lawn care professional to maintain your new lawn?
Getting Started
Time to turn your front yard landscape design into an art piece that even Van Gogh would want to paint. You've got the vision, you've got the budget, and you've answered your burning questions. The only thing left to do now is deciding if you'll be doing the work yourself or hiring help.
DIY
Landscaping doesn't always need to be done by a professional, though it sure can help. DIY landscaping can be a fun and rewarding process and save you quite a few pennies.
If taking on a landscaping job yourself, planning and research are essential parts of the process. Without a detailed plan, you could end up spending more time and money. Proper research helps you ensure the choices and decisions you make regarding your landscape are smart, suitable, and safe for the surrounding environment.
Hire a pro
Hiring a professional to design your landscape helps save time, energy, and any money.  Hire a professional landscaper near you when you're ready to invest in your home and turn your blank canvas lawn into your dream landscape.
Main Photo Credit: Pixabay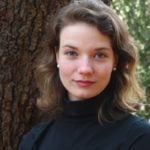 Jane Purnell
Jane Purnell is a freelance writer and actor in New York City. She earned her B.A. from the University of Virginia and enjoys a warm cup of French press coffee.