You don't need the skills of Edward Scissorhands to level up your landscaping with boxwood shrubs. These evergreen, low-maintenance plants can boost curb appeal all on their own.
Accent your front porch, create a border for your garden, or plant a series of boxwood (or just box) shrubs to grow into a patterned focal point. Boxwood shrubs can provide the perfect foundation for the landscape design of your dreams.
What are Boxwood Shrubs?
Boxwood shrubs, hailing from the box family, are native to Europe, Africa, Asia, South and Central America, Mexico, and the Caribbean. Known for their year-round, green leaves, boxwood shrubs thrive best in plant hardiness zones 5 through 9.
Boxwood (buxus) shrubs love partial shade — and "alone time." The only attention they really need is seasonal pruning in the spring and summer to help encourage growth.
The most common in landscape designs are the American boxwood shrub, the Japanese boxwood, the English boxwood, and the Korean boxwood shrub.
Boxwoods work well with everything from herbs to flowers to vegetables, making them perfect for foundation planting in garden beds. And since these shrubs can grow to a height of 6 feet, they're also a good option for privacy hedges. Keep in mind that with their slow growth, it could take a few years to reach that level of maturity.
Of course, the versatility of boxwood shrubs is what makes them such an essential favorite. Besides hedges and garden borders, these shrubs also make great walkway edgers, stand-alone statement pieces, and potted topiaries. Any way you plant them, boxwoods will cast an air of elegance and charm on your yard.
How to Care for Boxwoods
For your boxwoods to live a healthy life, plant them in the right place. Consider your property's climate and soil when laying out your plans.
Gardening tips: Do you live in an area prone to high heat? Find a spot that's hit by a good dose of afternoon shade. Plagued by winter winds? Choose a site that offers protection.
Boxwood shrubs can dry out as temperatures fall below freezing. The problem? Their leaves lose moisture in the cold. But landscape professionals advise against wrapping your boxwoods with burlap to shield them from the chill.
Beware of sun damage in wintertime. "Winter bronzing," caused by winter sun and winds, can cause water loss that results in yellowish foliage.
Boxwoods need well-drained, nutrient-rich soil to flourish, so cultivating these plants away from wet areas is a must. It's best to plant your shrubs where the soil pH is between 6.8 and 7.5, the American Boxwood Association says.
Plant your shrubs beneath a shallow layer of soil and surround them with 2 to 3 inches of mulch. This organic matter helps supply nutrients to help your shrubs thrive. From then on, your shrubs should be pretty low maintenance, needing water once or twice a week.
Boxwood care calendar: You can plant boxwood shrubs in the spring. Trim as needed in the spring and summer. Fall is the best time for planting and mulching, and winter is the perfect time for pruning, thinning and winter protection, according to the boxwood association.
Pro tip: Pruning in the cooler months can harm new shoots, and cutting too much at once can trigger excessive growth, according to Garden Design.
While generally trouble-free, boxwoods can attract pests and disease. These include the boxwood leafminer, the boxwood psyllid, spider mites, fungal disease, and boxwood blight, just to name a few. Depending on the severity of the pest or disease, you may want to use insecticides.
For disease prevention, proper care and maintenance should be enough. If you'd rather not worry about either, choose one of the boxwood varieties that's naturally resistant to infestations and infections.
Take a look at our picks below to help you get started:
5 Types of Boxwood Shrubs
1. Vardar Valley
Vardar Valley's evergreen leaves have a leather-like texture and oblong shape. This boxwood is a great option for attracting pollinators. Like many evergreen shrubs, this boxwood variety grows to a height of 2 to 3 feet, and works well as a foundation hedge. Bonus: Vardar Valley is resistant to disease and pests, such as blight and boxwood leafminer.
Zone: USDA Plant Hardiness Zones 5 through 8.
Color: Pale green flowers in spring; evergreen leaves can have a bluish or golden tint.
Sun tolerance: Full sun most of the day, followed by a short period of partial shade.
Drought tolerance: High. A hardy plant, it can flourish during dry periods.
Soil type: Well-drained clay or sandy soil.
2. Pyramidalis
Pyramidalis, as its name suggests, naturally grows in the shape of a cone or pyramid. This common boxwood also attracts pollinators and is resistant to pests. Use pyramidalis as a decorative topiary or hedge, as it can grow to a height of 12 feet.
Zone: USDA Plant Hardiness Zones 5 through 8
Color: Dark green
Sun tolerance: Full sun and partial shade
Drought tolerance: Moderate. Needs regular watering to keep soil moist.
Soil type: Tolerates most soils, but prefers clay or sand.
3. Green Beauty
Green Beauty, a Japanese boxwood, is at low risk for blight and tolerant of pests. This boxwood grows in a rounded shape and matures to a height of 3 to 5 feet. Green Beauty is best planted as a landscape accent or garden or walkway border.
Zone: USDA Plant Hardiness Zones 6 through 9
Color: Green
Sun tolerance: Partial shade; can grow in full shade but not to its full potential.
Drought tolerance: Good for short periods of dryness, but must be watered during drought.
Soil type: Well-drained mix of sand and clay with slight acidity or alkalinity
4. Fastigiata
Fastigiata, when compared to other boxwoods, can appear more like a tree than a typical shrub. It grows in a column shape and can reach heights of up to 12 feet. With a lifespan of 40-plus years, this low-maintenance plant can be a part of your landscape for decades. Boasting glossy, rounded leaves, fastigiata works well as hedging or as a potted, decorative accent.
Zone: USDA Plant Hardiness Zones 6 through 8
Color: Blue-green to dark green
Sun tolerance: Full sun and partial shade; too much full sun may scorch leaves.
Drought tolerance: Moderate, but still needs watering throughout the year.
Soil type: Prefers moist, alkaline soils.
5. Dwarf Korean Boxwood
Dwarf Korean boxwood shrubs, also known as "Nana," grow to a maximum height of 2 feet. These dwarf variety shrubs, which are shaped as small mounds and have shiny leaves, are perfect for edging garden beds.
Zone: USDA Plant Hardiness Zones 4 through 9
Color: Lime green, but turns a yellowish color in winter
Sun tolerance: Full sun and partial shade
Drought tolerance: Yes, but still needs watering throughout the year
Soil type: Prefers moist, well-drained soils; can tolerate just about any soil type
How to Landscape with Boxwood Shrubs
Boxwood shrubs offer lots of options when landscaping your yard. They pair well with azaleas and hydrangeas, mixing some color with their green hues. Or add color with lilacs planted amid your boxwood shrubs.
These shrubs can serve as boxwood hedges, offer privacy, and accent your landscape or showcase your topiary skills. No, you don't have to be Edward Scissorhands to shape — or care — for these shrubs.
If you're not sure how to use boxwood shrubs in your plans for your yard, or have grand plans for your lawn but want the help of an expert, call a landscaping pro near you for advice.
While the five types of boxwoods mentioned above may be susceptible to some diseases and pests, they are more low risk than other varieties. With their ease of care, long lives, and multiple functions, these shrubs are ideal for novice and experienced landscapers (and topiary artists) alike.
Main Image Credit: Pxfuel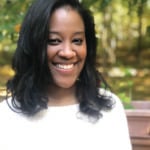 Andréa Butler
Descendant of the Fulani tribe, Gettysburg-obsessed Marine Corps brat, and lover of all things writing and editing, Andréa Butler launched Sesi magazine and has penned articles for sites, such as LivingSocial, Talbot Digital, Xickle, Culturs magazine, and Rachel Ray. Andréa holds a B.A. in English from the University of North Carolina at Greensboro and an M.A. in magazine journalism from Kent State University.