On average, installing vinyl siding around a home costs $9,324, with most homeowners paying between $4,999 and $16,836 or between $2.50 and $10.75 per square foot. Low-end vinyl siding projects cost an average of $3,060, while extensive vinyl siding projects average around $22,133.
Why vinyl siding? Vinyl siding is a popular siding choice among homeowners. Vinyl siding is low maintenance, which means you won't have to worry about insects or decay like you would with wood siding. It's affordable, costing less than materials like steel, stucco, or fiber cement siding. And you won't have to worry about applying a fresh coat of paint every few years.
How Much Does Vinyl Siding Cost?
National Average: $9,324
Typical Range: $4,999 to $16,836 or $2.50 to $10.75 per square foot
Low-End: $3,060
High-End: $22,133
The average national cost for vinyl siding installation is $9,324, with most homeowners paying between $4,999 and $16,836 or between $2.50 to $10.75 per square foot.
Your total vinyl siding cost will vary depending on the quality of the siding, how much vinyl siding you need, and its style. If adding vinyl siding is just part of your home improvements, we have priced out the cost of new windows, landscaping, and some other common add-on projects, too.
Cost Estimator by House Size
The average homeowner can expect to spend between $4,999 and $16,836 for professional vinyl siding installation. Your total vinyl siding bill spending will vary significantly depending on your home's size. The bigger your home, the more you can expect to pay for materials and labor.
Vinyl siding installation ranges in cost from $2.50 to $10.75 per square foot. Size matters. Homeowners with a 1,000-square-foot home can expect to pay between $2,500 and $10,750 for vinyl siding. Homeowners siding a 4,000-square-foot home can expect a bill ranging from $10,000 to $43,000.
Other Factors That Affect Cost
The size of your home won't be the only factor affecting the cost of vinyl siding. Vinyl siding prices vary depending on many factors, including the siding's quality, style, and brand. Removing existing siding to replace it with new vinyl siding will also increase the overall cost.
Factors that affect vinyl siding costs include:
Quality: Some vinyl siding types are more durable than others, leading to higher costs.
Style: Manufacturers can mold vinyl siding into many shapes and textures. The style of vinyl siding you choose will affect the installation process and overall costs.
Brand: Some manufacturers are more reputable than others. Buying from a brand you trust will likely cost more.
Siding Replacement: Need to remove existing siding before installing new siding? Expect a siding removal fee.
Siding Repairs: A simple repair won't cost nearly as much as installing new siding around your home.
Architectural Features: If your home has dynamic features or multiple angles, it can make installation more difficult.
Insulated Siding: Vinyl siding with built-in insulation costs more than regular vinyl siding.
Labor: Labor costs will vary depending on the installation's difficulty level.
Quality of siding
It might be tempting to buy the cheapest vinyl siding available, but cheap doesn't always mean good quality. And installing low-quality vinyl might not be a wise investment for your home.
The thickness of vinyl siding largely determines its quality. Thicker vinyl siding means more durability, a longer lifespan, and a better warranty.
Reasons why you should consider thick premium vinyl siding:
It's less likely to sag or crack over time.
It has a higher tolerance for extreme temperatures.
It can stand up against heavy winds.
It offers better noise reduction.
Vinyl siding thickness ranges between .035 and .05 inches. The difference in thickness may be slight, but the quality and price vary significantly.
Styles of vinyl siding
An advantage of vinyl siding is its versatility. It can be molded into many different shapes and textures to mimic the look of other siding styles, such as wood, stone, brick, clapboard, or cedar shakes.
Total material and labor costs will vary depending on the style of siding installed. Some vinyl siding styles are more expensive than others, with brick, stone, and log vinyl siding costing the most.
Traditional lap siding (clapboard)
When you think of siding, you most likely imagine a home with traditional lap siding. Also known as clapboard, traditional lap siding is a common, horizontal siding style with overlapping planks.
The top of each plank is narrower than its wide bottom, forming a wedge. Each plank's thin top is tucked underneath the thicker bottom of the plank that's above it, creating a slight shadow beneath each horizontal plank.
Dutch lap siding
From a distance, dutch lap siding can be mistaken for traditional lap siding. But walk a little closer, and you'll notice each plank's top section is concave. Dutch lap siding is a popular choice among homeowners, as it resembles traditional lap siding while also adding a decorative twist with its concave portion.
Board and batten
Board and batten is a vertical siding type that adds a rustic and textured design to a home. It consists of large boards (typically 12 inches wide) fastened together by thin, vertical strips of wood called battens.
Beaded siding
Beaded siding is another type of horizontal siding. It features flat planks seamed together by a rounded ridge. The ridge casts distinct shadows between each panel, creating a clean, crisp look.
Smooth siding
Smooth siding is a horizontal siding with overlapping planks that have no texture. Instead of replicating the appearance of natural wood grain, these planks are smooth and flat, giving your home a clean finish.
Shake siding
Vinyl shake siding is usually made to replicate the look of real wood grain. Instead of horizontal planks, shake siding looks like rows of small wooden shingles. It's common to see this siding type paired with horizontal planks, such as traditional or dutch lap.
Scalloped siding
This siding type consists of shingles with a scalloped or curved bottom edge. Scalloped siding is typically reserved for accentuating small areas of your home and pairs well with a horizontal plank siding.
Brick
Brick or brick veneer siding is expensive. But many homeowners can achieve the appearance of natural brick using brick vinyl siding instead. Brick vinyl siding can give your home a classically beautiful look, all while keeping your wallet full.
Vinyl stone siding
Like brick, stone is another expensive siding option. Vinyl stone siding remains much more affordable, all while giving the home a luxurious feel.
Vinyl log siding
Want your home to feel like a getaway cabin, but don't want to worry about keeping the log siding free of termites and rot? Vinyl log siding will help keep your home's exterior pest- and maintenance-free.
Brand of siding
When shopping for your vinyl siding, you'll notice that there are many different manufacturers to choose from. With different manufacturers comes a range of prices.
When buying vinyl siding from a brand you trust, you are also paying for the product's reliability and quality. Many manufacturers sell good vinyl siding, but some brands are more reputable than others, leading to higher costs.
Popular vinyl siding brands include:
Alcoa
Alside
Gentek
Georgia Pacific
James Hardie
Mastic
Rollex (not the watchmaker)
Wolverine
Siding removal
When adding vinyl siding to your home, there might be some existing siding that the pros need to remove first. On average, homeowners can expect to pay between $1,000 to $2,667 to remove old siding.
The removal cost also includes disposal fees. If it's vinyl siding you're removing, you can expect to pay a hefty disposal bill costing around $475. Vinyl siding is difficult to discard –– most recyclers won't accept PVC products, which means your old siding most likely will be taken to a landfill.
Siding repairs
If a repair is all you need in your vinyl siding, there's no need to replace all the siding around your home. For a 200-square-foot section of vinyl siding, homeowners typically pay between $425 and $700 to repair it.
Architectural features
Vinyl siding works best for homes that are square or rectangular.
If your home has intricate or elaborate features, installation costs are likely to rise. Additional angles or obstructive elements around your house make siding installation more complex, leading to higher labor costs.
Insulated siding
Insulation can be placed behind vinyl siding, but expect to pay an additional fee. Another option is insulated vinyl siding, which is vinyl siding with built-in insulation behind the plank.
Insulated vinyl siding costs more than regular vinyl siding without insulation, with prices ranging from $6 to $12.66 per square foot.
Labor costs
For materials and labor, homeowners can expect to pay between $2.50 and $10.75 per square foot for vinyl siding. The labor alone typically costs between $1.06 and $2.50 per square foot.
Labor costs will vary depending on many of the factors listed above, such as the siding's thickness, quality, and style. Different styles and types of siding are more challenging to install than others, leading to higher labor costs.
Extra Services
Siding isn't the only thing you can do for your home to make it match the dream homes on your Pinterest board. A brand new paint job, replacing old windows, and investing in a new landscape design can improve your home value.
Painting
A significant advantage vinyl siding has over siding materials like wood and aluminum is that it doesn't need to be repainted. Vinyl siding is excellent at retaining its color.
However, if you're not pleased with the current color of your vinyl siding, you can always repaint it. The average cost to repaint vinyl siding is $2.06 per square foot.
Seamless gutters
Most house siding materials are prone to water damage. While vinyl siding is more resistant to water damage than wood, it's not entirely waterproof. If water finds its way between the vinyl siding and your home's exterior wall, water damage can occur.
To prevent water damage, consider installing seamless gutters, as they are less susceptible to leakage than traditional gutters are. Seamless gutters typically range from $1,182 and $2,279, costing an average of $1,524.
Roof replacement
If your roof is visibly weathered or damaged, it might be time for a replacement. For an attractive and cohesive exterior design, consider installing a roof type that will match your vinyl siding.
The average cost for a roof replacement is $8,446, with most homeowners paying between $5,706 to $11,185.
Window replacement
Replacing old and aging windows can give your home a fresh and revitalized appearance, dramatically boosting its curb appeal.
Most homeowners pay between $300 and $1,400 per window replaced, with an average payment of $583. Prices will vary depending on the new window's size, design, material, and location accessibility.
Landscaping
To attract the attention of your neighbors, you'll want to spruce up your landscaping, too. A charming home can only do so much when a neglected lawn surrounds it. Plant some colorful flower beds, fix those grass patches, and watch how a new landscape can transform your home.
Most homeowners spend between $4,000 and $20,317 on landscaping. Total spending will vary depending on how much work your landscape needs. Some projects are more expensive than others. Take a look below to estimate how much different landscaping features might cost you:
| | |
| --- | --- |
| LANDSCAPING PROJECT | AVERAGE COST |
| Sod Installation | $0.87 to $1.76 per square foot |
| Pathway Installation | $8 to $22 per square foot |
| Tree and Bush Planting | $25 to $3,000 |
| Flower Bed Planting | $650 to $3,000 |
| Pergola Installation | $2,216 to $8,959 |
| Retaining Wall Installation | $4,025 to $8,711 |
| Gazebo Installation | $5,364 to $9,027 |
| Outdoor Kitchen Installation | $5,057 to $17,276 |
Vinyl Siding Pros and Cons
Vinyl siding has many benefits, but that doesn't make it the right siding material for every home.
If you prefer a siding that's easy to recycle and will last up to 50 years, vinyl might not be the best choice. On the other hand, if you're shopping on a budget and need low-maintenance siding, vinyl might prove a worthy investment for your home.
Vinyl siding's pros and cons include:
Pros:

✓ Unlike wood siding, vinyl siding is resistant to insects and rot
✓ Vinyl siding retains its color very well, requiring little need for repainting or staining.
✓ Vinyl is versatile and can be designed to look like other siding materials
✓ Low maintenance
✓ Vinyl siding lasts between 20 and 40 years
Cons:

✗ Vinyl siding is susceptible to bending and cracking in extreme weather conditions
✗ Vinyl won't always increase home value
✗ Although more water-resistant than wood, vinyl is still vulnerable to some water damage.
✗ Vinyl is plastic, making it less eco-friendly than a natural material like wood.
Vinyl vs. Other Siding Material Costs
Compared to other siding materials, vinyl is relatively inexpensive. However, vinyl siding may not have all the features you're seeking. Below you'll find the average cost for various siding materials and their defining characteristics:
SIDING MATERIALS
AVERAGE COST
* per square foot, installed
DESCRIPTION
Wood
$2.25 to $15.25
Natural, warm appearance.
Lasts between 20 and 40 years.
Susceptible to rot, mold, mildew, and insects
Vinyl
$2.50 to $10.75
Resists insects and rot.
Lasts between 20 and 40 years.
Can bend and crack.
Aluminum
$3.00 to $7.25
Recyclable and does not rust.
Lasts between 40 and 50 years.
Develops a chalky buildup on its surface.
Engineered Wood
$3.40 to $9.25
Easier to maintain than natural wood.
Lasts up to 30 years.
Colors can fade over time.
Steel
$4.25 to $8.75
Is more durable than aluminum siding.
Lasts up to 50 years.
Steel is prone to rust.
Fiber Cement
$4.50 to $11.25
Resistant to rot, weather, and insects.
Can last 50 years or more.
Expensive installation process.
Stucco
$5.50 to $7.50
Resistant to fire and insects.
Lasts 50 to 80 years.
Cracks easily.
Brick Veneer
$8 to $13
More affordable than standard brick.
Lasts 40 to 50 years.
Not as durable as solid brick.
Brick
$11 to $27
Makes up the home's structure.
Can last more than 100 years.
Usually installed during the home's construction.
Stone
$21.50 to $38.75
Timeless, luxurious beauty.
Lasts for 100 years or more.
Most expensive siding material.
Cost of Vinyl Siding Across the U.S.
This cost guide features the national average prices for vinyl siding. On a local scale, siding contractors adjust their rates according to the region's market and demand. Your total vinyl siding bill might fall below or above the national average for many reasons, including where you live.
Cost of DIY Vinyl Siding
DIY vinyl siding is not appropriate for all DIY skill levels. If you don't have any experience installing siding or working on other home improvement projects, it may be wise to hire a professional installer. Attempting to install vinyl siding yourself could lead to costly mistakes that pull more money from your wallet down the road.
If you are experienced with siding and feel comfortable attempting the project yourself, vinyl siding is the most straightforward siding material to install. Vinyl is lightweight, easy to cut, and requires no painting.
DIY vinyl siding could save you between $1.06 to $2.50 per square foot in labor costs. Installing 1,000 square feet of vinyl siding without the help of a siding contractor could keep between $1,600 and $2,500 in your pockets.
Keep in mind that installing vinyl siding yourself will be an extensive project. You'll need to remove all existing siding before installing the new vinyl siding. Expect the task to be labor-intensive and time-consuming.
Hiring a professional to perform the job for you has many advantages. It helps ensure no costly mistakes, and your siding will be installed promptly.
Bottom line: DIY vinyl siding installation can save you between $1.06 to $2.50 per square foot. However, attempting to install the siding yourself may lead to more money lost than saved. Stick to the pros for total reassurance and professional results.
Need a visual guide on how to install vinyl siding yourself? Check out this instructional video by Home RenoVision DIY:
FAQ About Vinyl Siding
1. How do I maintain my vinyl siding?

Vinyl siding is easy to maintain. Remove stains and dirt with a garden hose, soft cloth, and soft-bristled brush. When damages appear in the siding, have it repaired right away to avoid any water damage. 
2. How do I estimate how much siding I need?

Before swiping your credit card for any vinyl siding materials, you'll want to make sure you're buying the correct amount of siding. Buy too much, and you'll have spent money on vinyl siding you don't need. Buy too little, and you'll be making another trip to the store. 

Here's how to estimate how much siding you'll need: 

— Using your imagination, divide your home's exterior sides into rectangles, triangles, and squares. Remember to ignore any windows, doors, and other areas where you don't wish to install the siding. 
— Next, calculate each shape's area. 
— Then, add all the areas together to get the total square footage. 
— To account for any wasted siding, such as mistakes or unusable pieces, increase the total square footage by 10%. The result gives you the total amount of siding you'll need for your siding project. 
Conclusion
Vinyl siding is a popular choice for many homeowners. It features many different styles, including clapboard and shakes, and can replicate other siding materials' appearance. It's easy to maintain, retains its color, and can last anywhere between 20 and 40 years. And it offers all these benefits without breaking the bank.
If boosting your curb appeal is the goal, why stop at vinyl siding? Consider installing new windows, repairing or replacing the roof, or changing up the color of your siding. If you want a whole yard makeover, call a local landscaping professional near you.
Vinyl siding ranges from $4,999 to $16,836 or between $2.50 and $10.75 per square foot. The average national cost for vinyl siding installation is $9,324.
Your total spending on vinyl siding may fall below or above the typical range depending on many factors, including your house's size and the quality of your vinyl siding. Small-scale vinyl siding projects average around $3,060, while large vinyl siding projects cost an average of $22,133.
Main Photo Credit: ntm1909 / Flickr / CC BY-ND 2.0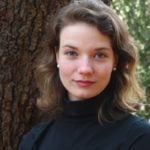 Jane Purnell
Jane Purnell is an artist, writer, and nature lover. She enjoys teaching readers about the importance of eco-friendly lawn care, integrated pest management, biodiversity, and sustainable landscaping.