As an eco-conscious gardener, you're always looking for ways to turn "trash" into a treasure trove of artifacts, repurposed for use in your landscaping. One item many people don't think about? Wooden pallets. 
Readily available — oftentimes, completely free — you can find pallets at grocery stores, hardware stores, or a local lumberyard. For a distinctive look that's both functional and beautiful, incorporate one (or several) of these DIY pallet projects into your garden design.
10 DIY Pallet Garden Ideas
1. Vertical herb garden
Perfect for a small space, an upcycled wood pallet can be transformed into an herb or vegetable garden. It won't take up a lot of room, and your new vertical garden can be ready to use in about an hour. Grow plants directly inside the pallet, attach planter boxes, or place pots inside of it.
Details: Try to find out as much as you can regarding your pallet's prior use. Some pallets may have been used to haul fuel or other toxic chemicals. Or, they may be infested by pests or fungi.
Before dedicating your pallet planter as an edible garden, make sure the wood is safe for such use. In general, heat-treated pallets, rather than chemically treated ones, are typically safe.
Cost: Free much of the time. Or, you can purchase pallets for about $16 each.
2. Pallet pathway or bridge
What's more enchanting than discovering exactly where a path leads? Add a little mystique and functionality to your landscaping by building a garden path out of old pallets. (Or, with nails, secure both ends of a long pallet to the shore on either end of a creek or small pond.)
How to do this: Clear and level the chosen land area, pack the soil, and set the whole pallets in place. Stabilize them by surrounding them with more dirt, as needed. Watch how Donna from Funky Junk Interiors created her pallet walkway.
With a little more effort and tools, you can also choose to cut the pallets, freeing the individual boards and using them to lay the walkway. For even more support, opt to nail them in the ground as in this tutorial. Any pallet, food-safe or not, can be used for this DIY project.
Cost: If you're unable to secure enough free pallets, you can buy a pack of 10 recycled ones for about $14 each online.
3. Compost bin
Call it a recycling jackpot of sorts because with this DIY project, not only do you get to upcycle old pallets into a compost bin, but you also get to reuse food scraps and yard waste as organic soil enrichment and fertilizer.
How to do this: No tools are needed for this pallet design — just four wood pallets and a bag of heavy-duty zip ties — so it's great for beginners. Decide where you want your compost bin, level the ground in that area, and start attaching the shipping pallets together at a 90-degree angle using the ties. Get step-by-step instructions in a tutorial.
Cost: Look for free pallets at local businesses, such as garden centers, repair shops, or grocery stores.
4. Freestanding trellis
By far the simplest method we've found of constructing a freestanding pallet trellis for your garden design: Attach two together with a hinge at the top. Since there's no need to dismantle the pallets with saws and other tools, this DIY pallet project is accessible for people of all skill levels.
Added bonus: Spending less time building allows you more time to improve your green thumb.
Best plants for a pallet trellis: The best plants to grow on this vertical pallet garden include vining fruits and vegetables, such as cucumbers, melons, pole beans, squash, tomatoes, and raspberries.
Cost: You can pick up free pallets from local stores and purchase hinges for $7 to $40, depending on size and amount needed.
5. Chicken coop
Your mini farm currently consists of fruit and vegetable gardens, but you'd like to level up your landscaping with chickens.
A relatively affordable task — it takes about $69 per month to raise five hens — having chickens on your property can also save you money on eggs and poultry meat at the store. What's more, you can house your chickens pretty cheaply, too, by repurposing old pallets into a chicken coop.
Details: Dismantle several wooden pallets and use the slats to frame the walls. Then, with deck screws, build and attach the flooring, door, and roof of your chicken coop. Instructables gives step-by-step directions.
Cost: Obtain free pallets from local businesses in your area. Otherwise, purchasing regular lumber can run you $650 on average.
6. Patio furniture
From a comfy bench or sofa to a pallet table to a garden workstation, there are so many ways to upcycle old pallets into new furniture. Best of all, your seating, dining, and work areas will be customized to perfectly match your backyard's vibes.
Details: Stack three to four pallets, nailing them in place, for an easy side table. Or, if your DIY skills are top-notch, dismantle a pallet, cut the slats to the size needed, and lay them on a wooden board based on the pattern you choose. Use landscape timber for the legs. 
To build a bench or sofa, divide a large shipping pallet into two pieces: shorter for the back and longer for the seat. Attach those pieces together with deck screws. Using a separate piece of pressure-treated lumber, make the armrests and legs. Finish things off by adding cushions to the seat.
A more simple pallet project, create a workstation by attaching one whole (or half, depending on the desired size) pallet to wooden table legs.
Cost: Other places to find free pallets we haven't mentioned yet: construction sites, schools, printing companies, and farmers markets.
7. Pallet privacy fencing
Anyone can build a regular ol' fence, but "regular" isn't your jam. Showcase your personality and originality with a fence made of pallets, instead. Sure to have your landscaping design stand out from the rest, pallet fences will also save you money, since you can typically find recyclable shipping pallets for free.
Details: Vertically line up enough large pallets (96 inches by 48 inches) for the area you'd like to enclose, and attach them to each other with roofing nails or deck screws. This will give you a privacy fence that's 8 feet tall.
If fencing in a garden, you can use a more standard pallet size of 48 inches by 40 inches (or 4 feet by about 3.5 feet). Choose heat-treated pallets, rather than pressure-treated ones, which can leach chemicals into the ground, to surround an edible garden. 
Cost: You should be able to find free pallets, but you may need to purchase screws, a drill, and untreated wooden planks if you don't already have some on hand. Unfinished pine boards can be purchased for $5. Screws and a drill can run you a little more than $100 total.
8. Raised garden bed
A raised bed pallet garden will not only literally elevate flower beds and vegetable gardens to above ground level, but it will also elevate style and accessibility. A more comfortable experience, tending to raised beds, requires less bending over and kneeling to reach the soil and plants.
Details: A DIY newbie? No worries. This raised bed how-to video is super simple. You'll need a hammer, nails, a hand saw, and two heat-treated pallets per raised bed you plan to build. Remove the middle plank, saw the pallets in half to create sides, and attach the sides to each other with your hammer and nails.
Lay landscape fabric on the bottom of your raised beds to prevent weeds and pests, cover it with potting soil, and select the plants you'd like to grow. Just about anything can grow in a raised bed. A few examples: succulents, salad greens, pansies, hostas, and lemongrass.
Cost: Visit local businesses to ask if they have any pallets you can take off their hands. Then, you'll only need to spend about $30 on the other tools (if you don't already have them).
9. Upcycled pallet swing
Hammocks are cool, but you can't tell us a pallet swing isn't cooler. Perfect for lounging underneath a tree with a cool drink and your favorite book or magazine, a pallet swing is also pretty easy to make.
Details: Sand two pallets (one of which you'll cut in half to serve as your swing back) and wipe them free of dust. If you choose, you can also paint your pallets with an exterior paint formulated for wood. Connect the half piece (swing back) to the full pallet (swing seat) using a drill and screws. Then drill holes for the rope. Hang your swing from a strong tree branch and dress it in colorful cushions, throw pillows, and blankets. 
Cost: Score some free pallets at a local store, and buy an electric sander for $14 and paint for about $30 a can.
10. Pallet window box
Spruce up the exterior of your home with rustic window boxes. They'll add texture and bursts of color to your curb appeal, while also providing more space to grow plants — ideal if you have limited space, especially.
Here's how to create a pallet window box:
Dismantle your heat-treated pallets, so you can use the wood planks individually.
Stack three planks on top of each other and attach them with a hammer and nails. Once you've created three of these boards, use one as the bottom of the window box and connect the other two as the sides.
Cut smaller-sized planks for end pieces.
Lastly, line your pallet planter with landscape fabric, fill with potting soil and plants, and mount to your window sill.
Cost: Find wooden pallets free of charge from local stores and businesses.
Pallet Garden Ideas: Other Things to Know
How do I know if a pallet is safe for use in the garden?
Be sure to check the markings on your pallet before use. You may see "HT" (heat-treated) or "MB" (treated with methyl bromide). In general, heat-treated pallets are safe for use in edible gardens. Methyl bromide, however, is a highly toxic chemical used to prevent pests, soil-borne diseases, and rot, and should not be used.
When to Call the Professionals
Pallet projects for the garden tend to be the easiest to DIY because they don't involve too much actual construction. In many instances, you don't even have to fully disassemble the pallets in order to use them.
Still, if you're a bit wary of working with any type of tools on your own, call in a landscaping pro who can help you bring your upcycling dreams to life.
Main photo credit: ezstudiophoto / Adobe Stock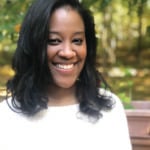 Andréa Butler
Andréa Butler is a writer and editor who loves crafting witty turns of phrase and informative, compelling copy on various topics. She especially enjoys sharing her knowledge of landscaping and pest management to help others create the outdoor spaces of their dreams.