Whether you're tending a rooftop garden, compensating for poor soil conditions, or just looking to create a more comfortable gardening experience, raised garden beds may be the perfect option for your outdoor space.
No matter what you plan to grow — a vegetable garden, an herb garden, flowers, trees, shrubs, or ornamental grasses — using elevated planters will give you full control of the process.
What is a Raised Garden Bed?
Simply put, a raised bed is an above-ground area of soil used for planting. There are three types of raised garden beds:
Raised ground beds are flat-topped mounds of garden soil with no barrier surrounding them. They're constructed by adding 4 to 6 inches of potting mix over a selected planting site. This type of bed should be no more than 5 feet wide.
Supported raised beds are elevated ground beds that have been bordered with edging material, such as plastic, concrete blocks, bricks, stone, or wood, and can be wider than 5 feet.
Containerized raised beds work well for people with small yards (or no yard at all). These beds typically have 10- to 12-inch-high walls, are a few feet off the ground, and can be placed anywhere — on a balcony, deck, patio, rooftop, or in a side yard or backyard.
The first two options don't need anything beneath them; however, placing hardware cloth and weed barriers at the bottom of raised beds will discourage weed growth and prevent nuisance wildlife from wrecking your garden.
How to Build Raised Garden Beds (in 4 Steps)
1. Gather tools, materials and supplies
To DIY a supported or containerized raised bed project you'll need:
Edging materials, such as concrete blocks, bricks, or plastic, OR
Rot-resistant wood cut to size, such as a cedar raised garden bed. (Hint: If growing an edible garden, do not use treated wood.)
Screws
A drill to create drainage holes
Weed barriers
Compost and topsoil
Circular saw
Tape measure and leveler
Staple gun
Post hole digger
Shovel
Experts suggest building the raised bed frame from 12 inches to 16 inches tall (or taller to make it wheelchair accessible) and securing the corners with screws. Then, fill your raised bed with a lightweight potting mix.
Don't worry if building things from scratch isn't your thing. You can purchase a raised garden bed kit or planter box from your local garden center.
Raised garden bed kits are easy to assemble — like this Greenes Fence option, in which all you have to do is slide pieces together until they're locked in place. Then, the only things left to buy are potting mix, a weed barrier, hardware cloth, and plants.
Kits are also great solutions for people using raised beds for the first time.
2. Locate the perfect spot for your raised garden bed
Besides situating your raised beds in full sun, it's also important to consider size, shape, and access to water.
While typical yard sizes can accommodate a standard raised bed width of 3 to 4 feet, small spaces may be better suited for narrower beds. These can be set against a fence, an exterior wall of your house, or a balcony railing.
Even in larger yards, it's a good idea to keep raised garden beds to a manageable area of about 4 feet wide and 12 feet long. That way, you can more easily concentrate on specific spaces, and you won't have to worry about accidentally stepping through your garden to reach other areas, potentially compacting soil in the process.
To lay everything out beforehand, try the Farmer's Almanac's square-foot gardening planner.
3. Select your plants
Just about any type of plant will thrive in raised garden beds. Here are just a few examples:
Lettuce and other salad greens
Asparagus
Peppers
Coreopsis
Salvia
Hosta
Sedum
Pansies
Petunias
Lemongrass
Zinnias
You can also grow vine fruits, such as watermelons, in your raised beds. If you'd rather not have the vines trail along the ground, incorporate a trellis into your garden design, so the vines will grow upward.
4. Maintain your raised garden
Surround your plants with organic mulch to help hold in moisture and keep plant roots cool, especially during the summer months. Use a DIY combination of topsoil, compost, mulch, and peat for optimal growing conditions.
When it comes to watering your raised beds, there's always the option of hand watering. However, that can be time-consuming, especially since raised beds tend to lose moisture more rapidly than ground beds. Try a drip irrigation system instead — this method keeps plant roots hydrated and uses less water than other irrigation systems. Or, choose self-watering garden boxes like this one.
Raised Garden Beds: Other Things to Know
What are the benefits of raised garden beds?
In addition to giving you more control over soil conditions, allowing you to grow plants virtually anywhere, and making gardening more comfortable (and accessible to people with disabilities), other benefits of raised garden beds include:
A longer growing season
Better drainage
Garden design definition
Water conservation
Increased root growth and greater plant production
Lower maintenance due to weed barriers and reduced foot traffic that could otherwise lead to soil compaction and erosion
What are the disadvantages of raised garden beds?
Before deciding if raised beds are the right choice for you, weigh the advantages against the disadvantages, such as:
Labor and cost of initial builds
Rapid drying out of soil during summer months
Potential for having to dismantle beds if you ever want to relocate them
Raised beds can be built only on flat surfaces
When to Call a Landscaping Professional
Garden design is an art, and if you don't feel as well-versed in such masterpiece-making, call in the landscape design experts for help. They'll survey your outdoor space and lay out a plan for how many raised planters you'll need and where each one should go.
And you? You can stick to what you do best — selecting your own vegetables, fruits, flowers, and bushes and watching them grow.
Main photo credit: Garden Guru / Adobe Stock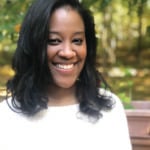 Andréa Butler
Descendant of the Fulani tribe, Gettysburg-obsessed Marine Corps brat, and lover of all things writing and editing, Andréa Butler launched Sesi magazine and has penned articles for sites, such as LivingSocial, Talbot Digital, Xickle, Culturs magazine, and Rachel Ray. Andréa holds a B.A. in English from the University of North Carolina at Greensboro and an M.A. in magazine journalism from Kent State University.