Whoever said "Let it snow, let it snow," didn't have to clean up after the storm. The average cost for snow removal is $98, with most homeowners paying between $51 to $143.
Tougher jobs, such as removing snow from the roof, can cost as much as $525. On the lower end, homeowners might pay as little as $32 for snow removal.
The factors affecting the cost of snow removal include how much snow needs removing (depth and consistency of the white stuff), how long it takes to remove, and what equipment the pros use.
Our pricing guide will show you what a fair snow removal price looks like for the average homeowner, from snow shoveling to seasonal contracts.
How Much Does Snow Removal Cost?
Average National Cost: $98
Typical Range: $51 to $143
Low End: $32
High End: $525
The prices above are all national averages, with most homeowners paying between $51 to $143 for snow removal.
Keep in mind your total bill may vary from the national average, as many factors affect pricing. Snow removal services may be more expensive in your area if heavy snowfall is frequent and the demand for removal is high.
Cost Estimator by Removal Method
Your snow removal pro will likely use one of three methods to remove snow from your driveway or sidewalk:
Snow Shoveling
Snow Blowing
Snow Plowing
Talk to your snow removal company about which methods they use. Some snow removal methods take longer than others, leading to more working hours and a higher price.
For example, shoveling and snow blowing may have the same hourly price range, but shoveling snow usually takes much longer to complete.
If you're dealing with the aftermath of a heavy snowstorm, you're likely to save money if you hire a pro that offers snow plowing instead of a pro who only shovels (like your neighbor's teenager).
Removal method
Average cost
Snow Shoveling
$33 to $83 per hour
Snow Blowing
$33 to $83 per hour
Snow Plowing
$30 to $98 per visit
Salt Application
$20 to $48
per application
Snow shoveling
Homeowners can expect to pay between $33 and $83 per hour for snow shoveling per worker.
Here's why: Snow shoveling is a time-consuming task and not ideal for large areas. But snow shoveling is usually the best method for clearing out small spaces, such as sidewalks.
Snow blowing
Snow blowing, also known as snow throwing, typically costs $33 to $83 per hour per worker. The hourly rate is usually the same as snow shoveling, but it takes less time. Snow blowing is also ideal for steep slopes and gravel driveways.
Snow plowing
Snow plowing is the fastest snow removal method and costs $30 to $98 per visit. Keep in mind that snow plowing means piling it up in one part of your property. If you want the snow pile removed, you may need to pay extra.
Snow plowing is not ideal for small spaces or narrow driveways and is better suited for large areas.
Salt application
Salting usually costs $20 to $48 per application. If your walkways are slippery, applying salt will help melt the ice and prevent further ice formation. If you're responsible for keeping your sidewalks cleared, you may need to have them salted.
Other Factors That Affect Cost
The snow removal method your pro uses isn't the only factor affecting costs. Two other factors will also impact pricing:
Pricing method: How the pro charges for snow removal
Snow location: What areas of your property need snow removal
Pricing method
In most cases, a snow removal company will charge by the hour per worker. But some snow removal companies will charge per snow event, per inch of snow, or per season.
It's important to talk to your snow removal company about how they calculate the charges, so you can better estimate your total bill.
Pricing method
Average cost
Description
Per Hour
$33 to $83
Typically how
pros charge
for snow shoveling
or snow blowing
Per Inch
$60 to $98
More common
in areas
with heavy snowfall.
Price covers the
first 6 inches
of snow.
Additional inches
are charged at a
much lower fee.
Per Event
$32 to $88
Per event means
per snowstorm.
This is more common
in areas
with light
or infrequent snowfall.
Per Visit
$45 to $73
Charged
each time
the pro comes
to your home
to clear snow.
This may occur
multiple times
per storm.
Per Season
$316 to $550
Covers you the entire season
with a maximum number
of visits.
Typically in the
form of a snow removal
contract with a
set price.
Snow Location
The location of the snow will also affect costs. Removing snow from the roof will cost much more than removing it from the driveway. The location will also affect the number of workers needed and the pros' snow removal method.
| | |
| --- | --- |
| Location | Average cost |
| Driveway | $30 to $60 |
| Roof | $217 to $500 |
| Sidewalks | $25 to $75 per hour |
Driveway
The cost to snow plow a 60-foot driveway is $30 to $60. You can expect a higher bill if your driveway is:
Steep
Gravel
Curved
Longer than 60 feet
If you want to avoid a snowed-in driveway in the future, consider installing a heated driveway. All you need to do is turn on the heat, and the snow will melt away.
The average cost to install a radiant driveway heating system with concrete or asphalt ranges from $12 to $23 per square foot or $7,071 to $25,646. Total cost will vary depending on the driveway's size and whether the heating system is electric or hydronic.
Roof
Homeowners can expect to pay between $217 and $500 for snow and ice removal on an average-sized roof. If your roof is large or steep, expect to pay much more.
Clearing snow and ice off the roof helps prevent ice dams. Ice dams are blocks that form around the roof's edge and prevent melting snow from draining off the roof. As a result, the trapped water may leak into the home and cause water damage.
If ice dams are a problem for your home, a roof heating cable system may be a helpful solution. The cable system melts snow and ice accumulating on the roof and lessens the need for professional snow removal.
Roof heating cable systems cost $483 to $1,250 on average or $5 to $20 per linear foot.
Sidewalk
Depending on where you live, you may be responsible for keeping the public sidewalk near your home cleared of snow. Expect to pay between $25 to $75 per hour to remove snow from the sidewalk.
Another option is to place heated mats on your sidewalk or walkways to melt the snow. These mats typically cost from $80 and $425.
Extra Services
Snow removal shouldn't be the only winter service on your list. It's important to consider any winter hazards that might affect your property or landscape, including hazardous trees, freezing temperatures, and winter winds.
Extra winter services you might want to consider are:
Tree trimming
Tree removal
Lawn winterization
Gutter cleaning
Winter mulching
Tree trimming
Heavy snow is bound to break some weak branches on trees in your yard. Once the snow has melted away, you'll have to remove the tree debris.
Get your tree prepared for winter by hiring a tree trimmer. On average, professional tree trimming costs $475 per tree, with a typical price range from $315 to $700.
Tree removal
It's essential to remove any hazardous trees before a heavy snowfall. The last thing you want is massive branches falling on your home or car.
Tree removal costs an average of $630 and typically ranges in price from $385 to $1,070.
Lawn winterization
The grass on your lawn needs to be prepared for the cold winter ahead. Freezing temperatures, chilly winds –– there's a lot your green turf will need to endure.
Find a lawn care professional near you who can help evaluate what winter prep is best for your lawn. Most homeowners pay an average of $393 for lawn winterization.
Gutter cleaning
Autumn leaves, melting snow, stubborn ice –– that's a recipe for clogged gutters. If you don't clean out your gutters, poor drainage may lead to rot or water damage.
Gutter cleaning costs range between $120 and $203.33 or $0.75 to $1.75 per linear foot.
Winter mulching
Get your gardens and flower beds ready for cold temperatures with a layer of winter mulch. Your depleted soils will be in much better shape come next spring, and mulch will keep your plants warm through winter.
Costs of a landscaper installing mulch typically range from $37 and $113 per cubic yard for the mulch and labor.
You can take many steps to prepare your garden for winter, including pulling weeds, removing debris, and dividing perennials.
DIY Snow Removal
Removing snow yourself is a strenuous task and must be done safely. Working in cold conditions and shoveling a large amount of snow is hard on the body. Snow shoveling may even lead to a heart attack.
For your safety, it may be wise to leave snow removal to the pros.
If you decide to remove the snow yourself, follow these snow shoveling safety tips:
Check with your doctor: Talk to your doctor before snow shoveling. Your doctor may advise you not to remove the snow yourself, especially if you have a heart condition.
Dress warmly: Remove any layers if you feel overheated.
Don't slide: Wear slip-resistant boots.
Take breaks: Take frequent breaks.
Drink up: Stay well hydrated.
If you prefer to use a snow blower or thrower instead, make sure you know how to operate the tool safely. While a snow blower may be easier on the muscles than snow shoveling, its rotating blades pose a risk for injury if not handled properly.
DIY cost vs. hiring a professional
DIY snow removal costs will vary depending on the equipment you use to remove your property's snow. In some cases, you might save on professional expenses if you use the same affordable equipment year after year.
Investing in an expensive snow plow or snow blower may be more costly than hiring a professional, especially when you consider repair and replacement costs over time.
Hiring professionals for snow removal costs $98 on average, with a typical range between $51 to $143.
Hiring a professional does have its benefits and is often worth the cost. Snow removal takes lots of time and is muscle-aching work. Calling a snow removal company ensures your safety and saves you from the hassle.
The average cost for a traditional snow shovel is $25. Another type of snow shovel is the snow pusher, which has a longer and narrower blade than a standard snow shovel. Its blade makes shoveling go faster and with less effort.
Snow pushers are ideal for shoveling out long driveways, and cost an average of $55.
These snow removal tool prices are based on the top featured snow shovels and snow pushers found online at Lowes, Home Depot, Amazon, and Walmart.
Below are other snow removal tools homeowners can use for DIY snow removal and their average cost:
Equipment
Average cost
ATV / UTV Plow Attachment (Rental)
$20 per day,
$63 per week,
$140 per month
Truck Plow Attachment (Rental)
$80 per day,
$260 per week,
$650 per month
Snow Blower
$726.68
ATV / UTV Plow Attachment
$750
Truck Plow Attachment
$2,662
Cost of Snow Removal Across the U.S.
The snow removal costs we've listed in this pricing guide are all national averages. On a local scale, snow removal prices will vary due to your region's demand for snow removal and the frequency and depth of snowfall.
If you live in an area that receives lots of snow and removal is in high demand, you may have to pay a higher price than the national average.
FAQ About Snow Removal
1. What is the cheapest way to remove snow?
The cheapest way to remove snow is to remove it yourself with a shovel. Snow shovels featured online at Lowes, Home Depot, Walmart, and Amazon average around $25. Although shoveling is the most affordable snow removal option, we recommend hiring a professional instead to ensure your safety. 
2. How much does a snow blower cost?
A snow blower's average cost is $726.68, though some snow blowers cost as much as $3,499. Prices will vary depending on the snow blower's power source and whether it's single-stage, two-stage, or three-stage.

To learn more about snow blowers, check out our snow blowers buyers guide. 
3. What are some tips for finding a good snow removal service?
You always want to be prepared before the winter storm hits. Otherwise, you risk putting your driveway last on the snow removal list.

Here are some tips for finding a snow removal service you can trust: 

— Begin shopping for a snow removal company early. Here's why: When you wake up to a white lawn, you'll already know who to call. Develop an action plan in advance to help ensure a faster response time.
— Make sure the snow removal company is insured. If the snow removal company does not have the proper licenses and insurance and a worker damages a neighbor's car, you can be held responsible for covering the cost. 
— Walk the snow removal team around your property. Showing the pro your landscape will help him or her to estimate costs and discuss what equipment will be needed when the snow hits. 
— Ask if your snow removal firm is a full-time or seasonal business. If the company only offers snow removal on the side, you might not receive the same quality of service as you would from a company that removes snow full-time. 
— Ask about subcontractors. Companies that don't hire subcontractors are interested in keeping you as a long-term customer, making your satisfaction their priority. A subcontractor usually won't have the same long-term goal and is instead working hard to get the job done as quickly and efficiently as possible. 
— Get a handful or several estimates. Estimating costs with at least three different snow removal companies is the best way to be sure you're paying a fair amount. 
Conclusion
Given that snow shoveling may not be healthy or safe for some homeowners, it's best to hire a professional. Snow blowing and plowing are other DIY options, although it might be cheaper to hire a pro instead.
To prepare your property and landscape for the winter ahead, call a snow removal service near you to take the task off your hands when the snow falls.
Remember, snow removal typically costs from $51 to $143, with most homeowners paying an average of $98. Snow removal prices will vary depending on many factors. Some snow removal projects can cost as much as $525 or as low as $32.
Main Photo Credit: Daria Sannikova / Pexels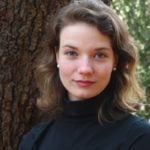 Jane Purnell
Jane Purnell is an artist, writer, and nature lover. She enjoys teaching readers about the importance of eco-friendly lawn care, integrated pest management, biodiversity, and sustainable landscaping.