For the northern portion of the country, at least, every winter brings with it a vicious fight against the mounds of snow that would keep you trapped in your home if you didn't do something about them. This year, arm yourself for that fight with one of the best snowblowers on the market.
Snowblowers make clearing snow from your driveway and yard much easier on you, and the high-quality models on our list will get the job done efficiently and reliably.
Whatever kind of budget you're working with — whether it's a few hundred dollars or in the thousands — we can help you find the perfect snowblower for your property. Our round-up features the best gas snowblowers you can buy, along with some corded and cordless electric options (though gas models are decidedly best for heavy snow).
Need help choosing the right snowblower for you? We have you covered there, too, with our buyers guide that walks you through everything you need to know about snowblowers before buying one.
First, though, we'll delve into the best snowblowers available today with detailed reviews, important specifications, and advice from real-life users.
Top 10 Snowblowers – Reviews
PowerSmart's PSSAM24 model is incredibly affordable for a two-stage snowblower, as you'll see when comparing it to our other top picks. It doesn't have the most powerful engine, but for less than $500, it's more than worth its price tag.
Regardless of power, the PSSAM24 is a solid option for large areas with heavy snowfall, since this blower can clear a 24-inch path of up to 20-inch-deep snow in a single pass.
In addition to handling heavy snowfalls, the PSSAM24 is versatile enough for diverse terrain around your property. Its adjustable metal skid shoes enable it to clear snow from both paved and gravel driveways or other surfaces without causing damage.
The easy-to-operate variable speed system includes six forward and two backward speed settings. With 180-degree discharge chute control, you can throw snow in any direction you need, up to 40 feet away.
Users praise the PSSAM24 for being easy to start, even in single-digit temperatures. Even if you can't get the manual pull-cord start to work, this model features an electric start option that works reliably.
While this isn't the "biggest, baddest" gas snowblower on the market, it's convenient to use and gets the job done, all for an impressively low price.
Specifications:
Power source: Gas
Stages: Two-stage
Power: 212 cc
Clearing width: 24 inches
Clearing depth: 20 inches
Snow throwing distance: 40 feet
Weight: 143 pounds
Pros:
✓ Super affordable for a two-stage snowblower
✓ Lightweight for a gas snowblower
✓ Easy to start and operate
✓ Relatively compact for storage
Cons:
✗ Users reported the reverse function is too slow and it's faster to turn the machine around yourself
✗ Several users received the product with a missing shear pin and had to buy one separately to assemble
✗ Some users had a hard time following the assembly instructions that came with the product
The Arctic Storm 34XP model from Troy-Bilt is a heavy-duty snowblower suited for the heaviest snowfalls. If you have a large property, this machine will help you clear it quickly, with its massive 34-inch clearing width.
Bonus points: The powerful 420 cc engine and durable serrated steel augers can tackle wet snow and packed-in snow up to 23 inches deep with ease.
Even with its professional-grade power and construction, the Arctic Storm 34XP has controls simple enough for most homeowners to figure out. You can operate the machine's "Touch N Turn" power steering with just a trigger, and the four-way chute control is electric to make it easier to adjust.
This model also features an electric push-button start option so you don't have to pull a cord over and over to start the engine in the freezing cold.
With large 16-inch "X-Trac" tires for extra traction and adjustable polymer skid shoes, the Arctic Storm 34XP is equipped for all kinds of terrain. Users also report that it's easy to maneuver (which is surprising for its size) and turns on a dime.
Specifications:
Power source: Gas
Stages: Two-stage
Power: 420 cc
Clearing width: 34 inches
Clearing depth: 23 inches
Snow throwing distance: 30 feet
Weight: 250 pounds
Pros:
✓ Powerful engine for thicker snow drifts
✓ Huge clearing width
✓ Power steering with simple controls
✓ Turns and maneuvers smoothly
✓ Users said it clears well on sloped driveways
✓ Heated handles for user comfort
Cons:
✗ Users said the headlight is ineffective
✗ Unimpressive snow throwing distance for this class of blower
This Professional Rapidtrak snowblower from Ariens is a true all-terrain machine. It can handle slopes, flat surfaces, and everything in between thanks to its adjustable tracks with three positions: wheel mode, track mode, and "dig-in" mode.
Many large snowblowers with tracks have low maneuverability, but not this one. Ariens included triggerless auto-turn steering in this model, so it can pivot without difficulty.
Aside from the tracks for superior traction, this Ariens model compares to the Troy-Bilt Arctic Storm 34XP in many ways. The Ariens Rapidtrak has a slightly smaller clearing width of 32 inches, but that's still far larger than you'll find in most snowblowers available for residential use.
This model does well in deep snow, too, with an intake height (aka clearing depth) of 23.5 inches. To move its huge frame and clear thick snow drifts, the Ariens has a large 420 cc engine like the Troy-Bilt.
Of course, a heavy-duty snowblower like this isn't for everyone, especially with a price tag of more than $3,000, which is impractical for many homeowners. However, if you live in an area that gets frequent heavy snowfall and you have a large property with hills and other difficult terrain, the Ariens Professional Rapidtrak could make your life a lot easier come winter.
Specifications:
Power source: Gas
Stages: Two-stage
Power: 420 cc
Clearing width: 32 inches
Clearing depth: 23.5 inches
Snow throwing distance: 60 feet
Weight: 338 pounds
Pros:
✓ Can choose to use tracks or wheels for different terrain
✓ Triggerless auto-turn steering makes it easy to maneuver
✓ Powerful engine takes down tough snow
✓ Large clearing width
✓ Throws snow farther than any of our other top picks (twice as far as the Troy-Bilt Arctic Storm 34XP)
✓ Heated handgrips for user comfort
Cons:
✗ Very expensive
✗ Heavy even for a two-stage gas snowblower
If the last pick appealed to you but you don't quite have the budget for it, consider the ST28DLE model from Ariens instead. This model is a smaller, less powerful, and more realistically priced snowblower with some of the same great features from Ariens.
Like the Professional Rapidtrak, the ST28DLE has easy-to-use triggerless auto-turn steering and durable metal construction worthy of the label "professional-grade."
With a clearing width of 28 inches and clearing depth of 21 inches, the ST28DLE isn't as much of a beast as our other Ariens pick, but it's still impressive compared to other similar models. It also moves snow fast, with a Super High Output (that's where the "SHO" comes from) 14-inch impeller. It throws the snow far, too — up to 55 feet.
Users reported that the ST28DLE is easy to use, especially for its impressive size and functionality. It's easy to start, even when it's too cold out for the manual pull-cord, thanks to the electric start option. The blower also has interlocking handles that give you the option of comfortable one-handed operation.
Specifications:
Power source: Gas
Stages: Two-stage
Power: 306 cc
Clearing width: 28 inches
Clearing depth: 21 inches
Snow throwing distance: 55 feet
Weight: 268 pounds
Pros:
✓ Features high-output impeller that moves snow fast
✓ Throws snow much farther than other snowblowers in a similar price range
✓ Triggerless auto-turn steering for easy operation
Cons:
✗ Even its slower speeds were too fast for some users
✗ Customers had a hard time contacting Ariens for help with the warranty if they ran into issues with the machine
EGO's SNT2405 model is the only battery-powered snowblower to make our top picks. Unlike most other electric snowblowers, this one has two-stage operation similar to gas models. Its battery packs 56 volts of power which, while not comparable to the power of our top gas picks, is impressive for any cordless electric tool.
The SNT2405 is also quite large for a battery-powered blower, with a clearing width of 24 inches and clearing depth of 20 inches. It can throw snow up to 50 feet, farther even than most gas snowblowers.
One major benefit of the Ego Power+ SNT2405 is its weight. It weighs only 150 pounds, more than a hundred pounds lighter than some of our other top picks, and it's self-propelled, with variable forward and reverse speeds.
With that combination, this blower should be easy for anyone to maneuver around the yard, even those with limited upper body strength.
While you may be concerned about the construction quality of an electric snowblower, you shouldn't have any issues here. The SNT2405 is made of heavy-duty, weather-resistant steel and composite material. Several users said they were impressed with the build quality and that it was better than they expected.
Specifications:
Power source: Lithium-ion battery
Stages: Two-stage
Power: 56 volts
Clearing width: 24 inches
Clearing depth: 20 inches
Snow throwing distance: 50 feet
Weight: 150 pounds
Pros:
✓ All the benefits of electric over gas
✓ Lightweight for a cordless snowblower
✓ Throws snow farther than many gas snowblowers
✓ Discharge chute control rotates 200 degrees
Cons:
✗ Not very powerful compared to gas
✗ Limited by battery run time
✗ Users reported it's difficult to use going downhill
Like the Ariens Professional Rapidtrak, the Husqvarna ST427T has tracks that give it enough traction to operate on snowy slopes. This model has other professional-grade features that enable it to work in all kinds of conditions, too, including a cast-iron impeller fan, an electronic fuel injection engine, and a durable steel control panel.
Along with its heavy-duty construction, the ST427T has features aimed at user convenience. One is the trigger-operated power steering that makes this 364-pound behemoth painless to push around the area you want to clear.
This blower also has a hydrostatic transmission and electric starter that make starting easier. Other features that aren't necessarily deal-makers but are nice to have include heated handles and LED headlights.
With a clearing width of 27 inches and clearing depth of 23 inches, the Husqvarna is a good size for large properties, even if it isn't the most impressive on our list. It's definitely on the more expensive side of the spectrum, but it will still save you about $500 compared to our track-driven all-terrain pick from Ariens.
Specifications:
Power source: Gas
Stages: Two-stage
Power: 369 cc
Clearing width: 27 inches
Clearing depth: 23 inches
Snow throwing distance: 40 feet
Weight: 364 pounds
Pros:
✓ Tracks give it better traction for inclines
✓ Includes power steering for easier maneuvering
✓ Heated handles for user comfort
Cons:
✗ Expensive
✗ Unimpressive snow throwing distance for the price
✗ Heavy even for a two-stage gas snowblower
At less than $1,000, the Troy-Bilt Storm 2410 is good for homeowners who want the power and mobility of gas but have a limited budget. Its 24-inch clearing width is pretty standard for a residential snowblower, but its 12-inch clearing depth is particularly lacking compared to other gas models.
Even though those numbers aren't as lofty as some of our other top picks, it's important to note that this should be plenty large enough to meet most homeowners' needs.
The Storm 2410 model runs on a relatively small 208 cc engine with an electric start. It's self-propelled (like most of the options on this list), so you won't have to push its 195 pounds with your own strength.
Bonus points: This model has serrated steel augers for breaking up tough chunks of snow and 13-inch high-traction tires that handle rough terrain well.
While the Troy-Bilt Storm 2410 is a solid snowblower, it may not be an option for everyone. Users reported that it handles light snow perfectly but has some trouble with heavy, wet snow. For places where snowstorms are common, a more powerful gas snowblower would probably be a better fit.
Specifications:
Power source: Gas
Stages: Two-stage
Power: 208 cc
Clearing width: 24 inches
Clearing depth: 12 inches
Snow throwing distance: 30 feet
Weight: 195 pounds
Pros:
✓ Inexpensive for a two-stage snowblower
✓ Lightweight for a gas snowblower
Cons:
✗ Weak engine compared to other gas models
✗ Small clearing depth
✗ Unimpressive snow throwing distance
If you have a smaller yard and don't get too much heavy snow each year, the Earthwise SN71022 might be a great option for you. As far as corded electric single-stage models go, this is the best you'll find for the money.
Its 22-inch clearing width almost rivals some of our top gas picks, so you'll be able to clear your driveway or yard faster than with other corded electric options. Plus, it can take down drifts up to a foot deep and throw snow 30 feet — both equivalent to the Troy-Bilt Storm 2410 gas model.
Keep in mind that this is not a heavy-duty machine. If you purchase the SN71022 with the intent to clear huge swaths of wet, heavy snow, you will be disappointed. However, almost every user reported complete satisfaction with the blower's performance for light use.
Bottom line: This model from Earthwise is reliable, as long as you use it correctly. This snowblower is easy to use, too, since it has simple controls and an adjustable auxiliary support handle for user comfort.
Specifications:
Power source: Corded electric
Stages: Single-stage
Power: 14 amps
Clearing width: 22 inches
Clearing depth: 12 inches
Snow throwing distance: 30 feet
Weight: 31 pounds
Pros:
✓ All the benefits of electric over gas
✓ Large cutting width for a corded electric model
✓ Throws snow as far as some of our top gas picks
✓ Easy and comfortable to use
Cons:
✗ Often doesn't do well in heavy, wet snow
✗ Slightly weaker motor than our other corded electric picks
The SJ625E model from Snow Joe is another compact, affordable option for homeowners with small yards looking for a corded electric snowblower. It has a respectable cutting width and depth of 21 inches and 12 inches respectively, and it throws snow up to 20 feet. The one leg up it has on our pick from Earthwise is its 15-amp motor, which packs just a little more power.
Though it doesn't have too many bells and whistles, the Snow Joe SJ625E has a few convenient features that make it more versatile. One is the adjustable discharge chute that rotates 180 degrees to let you throw snow in whatever direction works best. Another is the LED headlight mounted on the handle, which lets you clear snow even after dark (or in the wee hours of the morning before work).
Like our corded electric pick from Earthwise, the Snow Joe SJ625E comes with a warning not to expect too much heavy use. This blower is primarily for quickly clearing small- to mid-sized driveways and walkways.
Specifications:
Power source: Corded electric
Stages: Single-stage
Power: 15 amps
Clearing width: 21 inches
Clearing depth: 12 inches
Snow throwing distance: 20 feet
Weight: 35.7 pounds
Pros:
✓ All the benefits of electric over gas
✓ Most powerful motor you'll find in a corded electric snowblower
Cons:
✗ Not suitable for heavy use
✗ Auger features rubber blades (instead of more durable metal)
Maybe you aren't looking for an impressive snow blowing machine. Maybe you just want to clear your driveway to escape the snow, and you're sick of breaking your back with a shovel. If that's the case, the tiny but extremely affordable PowerSmart DB5017 might be your solution. This machine costs around $100, which is significantly cheaper than even our other corded electric picks.
For the price, you get a reliable little blower that clears a path of 18 inches with snow up to 9 inches deep in one pass. That's enough to get rid of a light layer of snow blocking a driveway, sidewalk, or patio — but that's about it. If you need to clear large areas of huge snow drifts, go with one of the gas models on this list instead.
Even though it's so small, the DB5017 can throw snow up to 30 feet, which, again, is on par with some gas snowblowers. As with the Snow Joe model, you can adjust the discharge chute within 180 degrees to send snow exactly where you want it to go.
Specifications:
Power source: Corded electric
Stages: Single-stage
Power: 15 amps
Clearing width: 18 inches
Clearing depth: 9 inches
Snow throwing distance: 30 feet
Weight: 35 pounds
Pros:
✓ Super affordable
✓ All the benefits of electric over gas
✓ Good snow throwing distance for its size
✓ Most powerful motor you'll find in a corded electric snowblower
✓ Compact for storage
Cons:
✗ Only good for clearing light snow from small areas
✗ Rubber blades
Buyers Guide
Feeling a little overwhelmed by all the facts and numbers we just threw at you? No worries. In this buyers guide, we'll cover all the important basics of buying a new snowblower.
Who needs a snowblower?
The first question you need to answer is: Do you actually need a snowblower (or "snow thrower," as some call it)? A good snowblower — especially one suited for heavy snowfall — will cost you a significant chunk of change, and you don't want to waste your money.
Think about how much snowfall your home typically sees in a year. Are you a victim of multiple snowstorms every season, or do you just get a light dusting a few times a year?
If you don't see yourself using a snowblower regularly during the winter months, it probably isn't worth the investment for you. If you only need to clear a small area, like a one-car driveway or walkway, you'll probably want to stick with a shovel and save yourself a few hundred or even a few thousand dollars.
Here's a good way to think about it: How many times a year do you have to call a plow service to dig you out of your home or driveway? How much do you spend on that service? Instead of spending that money every year, would buying your own snowblower be more cost-effective?
Or maybe this isn't about the money for you. Maybe you don't want to wait on a plow service when the snow piles too high for a shovel to handle. Whatever your reasons, keep in mind that you'll have to spend a lot of money if you want a good snowblower, and you may not be able to return it.
You'll also have to maintain your snowblower, especially if you choose a gas model. Before buying, make sure it's worth that time and money to you.
Types of snowblowers
There are many different basic categories we can break snowblowers into: how many stages of operation, the power source, whether it has wheels or tracks, and the intersections of all these factors. Here, we'll go over the meaning of each category so you can choose which type of snowblower would best suit your needs.
Stages
You've seen the phrases "two-stage" and "single-stage" throughout the reviews of our top picks. A snowblower's "stages" have to do with how many moving parts the machine uses to throw snow. There are three levels of stages:
Single-stage: A single-stage snowblower uses an auger to scoop snow up off the ground and send it through the discharge chute. Since it uses only one moving part — the auger — for this process, it only has one stage.
Single-stage models are the cheapest and least efficient snowblowers. They're really only suited for smaller areas without too much heavy snow. You won't want to use a single-stage snowblower on gravel surfaces, as they tend to pick up and throw the gravel along with the snow, which can be dangerous and damage the mechanics.
Two-stage: Two-stage snowblowers use an auger to pick up snow, too, but they also include an impeller (sort of like a fan) that forces more snow through the discharge chute faster. That impeller is the second stage. Because these models clear snow faster and cleaner than their single-stage counterparts, they're much more common for places that get a lot of snow each year.
Two-stage models are significantly larger and more expensive. Because they're typically very heavy (over 100 or even over 200 pounds), every two-stage snowblower is self-propelled, which means you only have to guide it rather than push it with your own strength. Most two-stage models have skid shoes that can be adjusted for either gravel or paved surfaces.
Three-stage: For a hefty price, you can find more deluxe three-stage snowblowers, which use the same auger and impeller as two-stage models but add an accelerator (the third stage) that moves snow quicker from the auger to the impeller.
Three-stage snowblowers are much less common than the other two types (that's why you won't find any in our top picks). Like their two-stage counterparts, three-stage snowblowers work on both paved and gravel driveways and other surfaces and are usually self-propelled because of their weight.
Power sources
Snowblowers come in gas-powered, corded, and battery-powered models, all of which are represented in our top picks. Not all power sources are created equal, though, and you might find that one is a better option for your needs and budget than the others. Here are some of the advantages and disadvantages of each type.
Gas:
By far the most powerful, best choice for the heaviest snow
Gas engines require regular maintenance
Loud (sometimes VERY loud)
Produce harmful emissions
Corded electric:
Eco-friendly, no emissions
Much quieter than gas
Almost no maintenance required
Several hundred dollars cheaper than gas or battery-powered counterparts
Can't compete with gas in terms of power
Limited by extension cord's reach
Ultimately only appropriate for small spaces
Battery-powered:
Eco-friendly, quiet, and low-maintenance like corded electric but without the cord to get in the way and limit mobility
Still nowhere near as powerful as gas
Limited by battery runtime, so not a good option for large spaces that take a long time to clear
Wheels vs. tracks
Most snowblowers move on wheels. Those wheels are usually large with deep treads to keep the machine stable on slippery snowy surfaces. For most homeowners, wheels should get the job done without any trouble.
However, if your property has an incline, you may want to consider a model with tracks (like those on a tank). Tracks are better at climbing slopes, but they can be difficult to turn and maneuver on flat ground. That's why the ability to transition between tracks and wheels (as the Ariens Professional Rapidtrak does) can be such a useful feature.
Factors to consider while shopping
Once you know what basic type of snowblower you want, you've still got decisions to make. Comparing important specs like the ones we included in our list is an easy way to figure out which specific model is most worth the money for your property. In this section, we'll go over the factors we used to rank our top picks and explain what those factors mean for you.
Power: Different measurements will tell you the power output of a gas, corded, or battery-powered snowblower.
For gas, we look at the size of the engine, measured in cubic centimeters (cc), to tell us how powerful it will be.
For electric motors powered by a cord, we measure in amps.
For an electric motor with a battery, we look at the battery's voltage to indicate the power level.
Whichever of the three measurements you're looking at, a higher number means more power, which means greater force behind the auger as it breaks up packed-in snow drifts. So, a blower with a 420cc engine will be more powerful than one with a 208 cc engine, one with a 56-volt battery will be more powerful than a 40-volt, etc.
While it's difficult to directly compare the numbers between different power sources, you can assume as a general rule of thumb that any gas model will be more powerful — and therefore more capable of clearing heavy snow — than any electric model.
Clearing width: A snowblower's "clearing width" is how wide of a path it can clear in a single pass. If you'll be clearing a large space, like a whole yard or field, a larger clearing width will make the job go by a lot faster because you'll be able to cover more ground with each pass.
For a smaller space, like a one- or two-car driveway, you may want a blower with a smaller clearing width that'll be easier to maneuver and store (and usually easier on your wallet, too).
Clearing depth: The "clearing depth," also known as "intake height," tells you how deep a patch of snow the blower can clear. If you get several feet of snow at a time, you'll definitely want to make sure your blower has a hefty clearing depth.
Snow throwing distance: This measurement is exactly what it sounds like: how far away a snowblower can throw the snow it picks up from the ground. Typically, the farther the snow throwing distance the better, as you probably want the snow as far out of your way as possible.
Weight: As you may have noticed from our top picks, snowblowers — especially two-stage snowblowers — can be extremely heavy. Weight matters in a snowblower because, just like a lawn mower, you have to push it yourself.
That being said, most of the heavier models are self-propelled, which means they move themselves forward or backward, and all you have to do is guide them.
Before you decide a certain snowblower is too heavy for you, check whether or not it's self-propelled. For reference, "power steering" usually means the same thing as self-propelled in this case.
Price: The many different types of snowblowers vary greatly in price, from around $100 to $5,000 or even more. Deciding your budget before you start shopping can significantly narrow down your choices.
Two- and three-stage models cost a lot more than single-stage because they work much better and more efficiently. You'll also pay more for things like more powerful engines, larger cutting widths and depths, and special features.
FAQ About Snowblowers
1. How long do snowblowers last?

Most snowblowers last around 10 – 15 years with proper maintenance. More premium (read: expensive) models can last even longer. 
2. When is the best time to buy a snowblower?

If you want to get a good price and have a wide selection of models in stock to choose from, the best time to buy is just before the snowing season starts, around August – October. 
3. How do you prepare a snowblower for storage?

Some important precautions to take when storing your snowblower for the off-season include draining the fuel, applying rust and corrosion prevention to exposed metal parts, and covering the machine with a tarp or specialized snowblower cover.

For more detailed instructions, see this guide to off-season snowblower storage from Snow Blowers Direct. 
Conclusion
The most important thing to remember about snowblowers is that they aren't for everyone. A high-quality snowblower is a significant financial investment, and you may not need to spend the money if you only get a little snow every year or if you don't mind rolling up your sleeves and shoveling yourself out every once in a while.
If you get a significant amount of snow, though, one of these machines could be the solution to your winter woes. Whatever size yard and budget you're shopping for, our picks for the best snowblowers of the year should include a model that's perfect for you.
Main Photo Credit: Pxhere
LawnStarter participates in the Amazon Services LLC Associates Program, an affiliate advertising program. LawnStarter may earn revenue from products promoted in this article.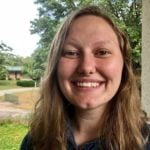 Jordan Ardoin
Jordan Ardoin is a writer and indoor plant enthusiast hailing from Florida. In her spare time, she enjoys chasing her two cats around the house and trying to keep her houseplants alive.