Mold remediation costs an average of $2,347, with most homeowners paying between $1,373 and $3,325 or between $13.33 and $28.33 per square foot. Small-scale mold remediation projects (such as a small colony in the bathroom) average around $458, while the average cost for large-scale mold remediation is $6,333. If the moldy area is less than 10 square feet, you can save some cash and remove it yourself.
Mold remediation involves removing mold colonies from surfaces inside your home. Your pro will remove the colony, return the area to a normal humidity level, and repair and replace structural materials. In most cases, a pro will also remedy the underlying cause of the mold, such as a leak.
Total costs will vary depending on the mold colony's location, size, and damage. If you want to correct a roof leak or waterproof your basement out of concern for future mold growth, our pricing guide has those costs covered as well.
It's worth noting: if you have mold, you need to act fast and make sure you hire an expert – otherwise the mold might reappear and cause more damage. Fortunately, we have partnered with a Mold Remediation Hotline so you can talk to an expert for free, and also who can help make insurance pay for the work. Just call (330) 975-2170 to chat with an expert – you'll be glad you did.
How Much Does Mold Remediation Cost?
Average National Cost: $2,347
Typical Range: $1,373 to $3,325 or $13.33 to $28.33 per square foot
Low End: $458
High End: $6,333
The numbers listed above are the average national costs for mold remediation services. You can expect to spend between $1,373 and $3,325 or between $13.33 and $28.33 per square foot for mold remediation, with $2,347 being the national average.
Homeowners with minor mold problems typically pay $458 for mold remediation, while the average cost for more extensive remediation is $6,333.
Cost Estimator by Location
Your total spending on mold remediation will vary depending on where the mold colony is growing in your home. Not every location in the house provides the same kind of growing environment for mold.
Here's why:
Some locations provide a larger surface area for the mold to grow, leading to a more significant mold infestation.
Some areas are more prone to moisture problems and dampness than others, making them ideal for mold growth.
Some spaces are more difficult to clean and remedy, leading to higher labor mold remediation costs.
Some locations are more susceptible to structural damage from mold, resulting in expensive replacements.
| | |
| --- | --- |
| LOCATION | AVERAGE COST |
| Bathroom | $500 to $1,333 |
| Crawl Space | $500 to $1,833 |
| Basement | $833 to $3,167 |
| Attic | $1,000 to $4,833 |
| Drywall | $1,000 to $13,500 |
| Concrete Walls | $1,100 to $7,000 |
| Air Ducts / HVAC System | $1,900 to $6,500 |
| Whole House | $11,667 to $30,000 |
Bathroom
If your bathroom isn't well ventilated, its high moisture levels will encourage mold growth. Your pro will likely use an air scrubber to purify the air.
On average, homeowners can expect to pay between $500 to $1,333 for mold remediation in the bathroom. If mold is growing behind your sink, shower, or bathtub, the cost will increase significantly.
Crawl Space
Most crawl spaces don't provide a large surface area for a mold colony to spread. Because a mold colony is typically confined to a crawl space's small size, remediating a crawl space is often less expensive than remediating other parts of the home.
The average cost for mold remediation in a crawl space ranges between $500 and $1,833.
Basement
Mold in the basement can be an extensive remediation project. Basements are susceptible to high moisture levels due to flooding and leaking pipes. And the mold can grow almost anywhere, including on the basement's drywall, wood, and insulation.
Your pro will likely use dehumidifiers and air scrubbers to remedy the basement's moisture level. Most homeowners can expect to pay between $833 and $3,167 for mold remediation in the basement.
Attic
On average, the cost of mold remediation in the attic ranges between $1,000 and $4,833. Costs will vary depending on the attic's size and ease of access. If the leak is extensive or you've ignored it for too long, the price might drastically increase.
The leading causes of mold growth in the attic include:
Leaking roof
Poor ventilation
Leaking AC unit
Condensation forming in poor insulation
Drywall
Mold remediation services for drywall can get expensive, with prices ranging from $1,000 to $13,500 on average.
Your total spending will vary depending on whether your drywall needs a simple repair or a complete replacement. Any leaking pipes will also need to be replaced.
Concrete Walls
For concrete wall mold remediation, homeowners can expect to pay between $1,100 and $7,000 on average.
When mold is growing on your concrete wall, leaking pipes are typically the culprit. Your pro will clean the area and may need to replace any damaged concrete, drywall, or insulation.
Air Ducts / HVAC System
An HVAC system's ductwork is susceptible to moisture buildup and condensation, leading to mold growth. Air ducts require specialized mold remediation to avoid leaving airborne spores behind.
When you or an inspector discover mold in your HVAC system, turn it off immediately. Keeping it off helps ensure airborne spores don't spread through your home and cause health issues.
On average, mold remediation in an HVAC system and its air ducts costs between $1,900 to $6,500.
Whole House
When mold has spread throughout your whole home, your total mold remediation bill will increase dramatically. Homeowners typically pay between $11,667 and $30,000 for mold remediation for the entire house, including cleaning the affected areas, repairs, and replacements.
Other Factors That Affect Cost
Aside from the mold colony's location, two other factors will have a significant effect on your total bill for mold remediation:
The mold infestation's size
The repairs involved
Mold Infestation Size
The larger the mold infestation, the more you can expect to pay for remediation. Most mold remediation specialists charge between $13.33 to $28.33 per square foot, depending on the colony's location and its severity.
A mold colony that has taken over a 50-square-foot area will cost most homeowners between $667 to $1,417, while a 400-square-foot infestation can cost anywhere from $5,332 to $11,332.
To avoid such a hefty whole house mold remediation expense, call in a professional as soon as you suspect mold. If you ignore the problem for too long, the mold infestation will spread and lead to a higher remediation bill.
AREA SIZE
* per square feet
AVERAGE COST
50 sq. ft.
$667 to $1,417
100 sq. ft.
$1,333 to $2,833
150 sq. ft.
$2,000 to $4,250
200 sq. ft.
$2,666 to $5,666
250 sq. ft.
$3,333 to $7,083
300 sq. ft.
$3,999 to $8,499
350 sq. ft.
$4,666 to $9,916
400 sq. ft.
$5,332 to $11,332
Repair Costs
Your mold remediation bill may increase depending on how severe the damage is. Once the affected area has been cleaned, it will likely need to be repaired or replaced.
Drywall repair prices typically range between $168 and $495. To install completely new drywall, expect to pay between $1.37 and $2.95 per square foot.
Need to replace damaged carpeting? On average, homeowners spend between $6.20 and $13.07 per square foot for carpet replacement.
Extra Services
When it comes to mold and your home, be proactive. Taking preventative measures to halt mold growth can save you a hefty remediation cost down the road. Some steps you can take to deter mold growth include:
Fix a Roof Leak: When your roof is leaking, you should patch, repair, or replace it right away. Moisture in the attic will encourage mold growth.
Waterproof the Basement: If your basement floods easily, consider waterproofing solutions that can help mitigate moisture damage.
Check Your Pipes: When pipes burst or leak, call a professional plumber. Wet, damp areas draw mold colonies.
Termite Control: Suspect a termite infestation? Termites can be a sign of a moisture problem.
Mold Inspections: If you're concerned about potential mold growth, hire a professional to inspect your home.
Fix a Roof Leak
A leaking roof is a common cause of mold growth in the attic. Fix the leak to help prevent moisture damage and deter mold growth. Doing so will help you avoid an expensive mold remediation bill.
The average cost to repair a roof leak ranges between $413 and $1,150.
Check Your Pipes
Are you having a moisture problem near the sink, shower, or tub? It's probably a leaking pipe. The sooner you can have it fixed, the better.
Plumbers typically charge between $45 and $150 per hour.
Termite Control
A termite infestation often occurs as a result of a moisture problem. Termites can severely damage wooden structures and, like mold, should never be ignored.
Hire a pest control professional to get rid of the termites. A professional will help you identify the underlying moisture problem. Promptly fixing the water damage will help prevent mold growth and future termites.
Mold Inspections
If you suspect mold in your home, a mold inspection can put your mind at ease. A professional mold inspector will assess the location, identify any mold damage, and determine how much the growth has spread. Hiring a professional also ensures all mold is found and no toxic traces are left hidden.
On average, homeowners spend between $332 and $803 for a professional mold inspection.
Mold Testing
Mold testing is not always necessary. The Centers for Disease Control and Prevention (CDC) does not recommend mold testing.
Why not? Because once mold has been detected, it's always best to have it removed, regardless of its toxicity level. There are many different types of mold, and none of them should remain in the home.
Also, individuals in your family will likely react differently to mold, so you cannot rely on a mold test to determine whether a family member is or will become sick from an infestation.
Pro Tip: If you decide to test for mold, it's smart to hire a third-party testing agency. What this means: If you can, avoid hiring the mold remediation company to perform the testing. Hiring a third-party helps ensure no conflict of interest before and after the mold remediation occurs.
DIY Testing: Buying a home testing kit is also an option. If you'd like to test for mold yourself, expect to pay between $14 and $45 for a testing kit.
Mold Health Risks
Inhaling or touching mold can cause allergic reactions or asthma attacks. Some people might experience skin or eye irritation, sore throat, breathing problems, or a runny nose. Even individuals who are not allergic to mold can experience these irritations.
According to the CDC, mold can cause lung infections in immunocompromised individuals or people with chronic lung disease.
Signs of Mold
Knowing the signs of mold is key to preventing significant damage. When you discover a possible symptom of mold, call in a professional.
Common signs include:
Visible mold growth
A musty odor
Staining on the walls and ceilings (if the stains grow in size, it's likely mold and not dirt).
Cracking, warping, or peeling appears on the surface that the mold is growing on.
Increased allergy symptoms occurring indoors
Any of the above occurring near a moisture problem
Mold Prevention
The idea of mold growing in the home is an awful thing to think about, but there are steps you can take to put your mind at ease. Here are a few ways you can take action to help prevent mold from growing inside:
Check for mold often.
Fix leaks as soon as possible.
When you detect water damage, remedy the issue right away.
Keep fabrics clean and store them in a dry place.
Ensure your home has proper ventilation.
Keep humidity levels low.
Open windows to increase ventilation and enhance indoor air quality.
Clean and repair gutters regularly.
If you see condensation collecting indoors, wipe up the droplets quickly
Cost of Mold Remediation Across the U.S.
The costs listed in this pricing guide are all national averages. Keep in mind that prices may vary depending on where you live. Local mold remediation companies will set their rates according to the region's market and demand for remediation.
DIY Mold Remediation
If the moldy area is less than 10 square feet, the Environmental Protection Agency (EPA) says it's safe to perform the mold removal yourself in most cases.
If the area is larger than 10 square feet, it's best to hire a professional. Why? Because removing a large amount of mold leads to an increased risk of spreading the infestation to other areas of the home.
After an inspector provides you with a report, you may ask whether you should hire a professional for the job or if the moldy area is safe to remove yourself. If the inspector recommends you hire a professional, it's best not to handle the mold yourself.
If the moldy area is in your HVAC system or air ducts, you should call in a professional. Removing airborne spores is incredibly difficult without the necessary expertise. Leaving behind any spores could lead to the mold spreading throughout your home.
How to Clean Moldy Areas
Always clean the smallest of moldy areas with care. You don't want to risk spreading the mold, and you want to protect your health.
The following are tips and techniques for mold cleaning recommended by the EPA:
Fix all plumbing leaks as soon as they occur.
For mold growing on hard surfaces, scrub off the mold with water and detergent. Dry the area thoroughly when finished.
Do not paint or caulk moldy surfaces. Always clean and dry the area beforehand.
If mold grows in a porous or absorbent material, you'll likely need to throw away the material. Mold can grow in the empty spaces of porous materials and can be difficult or impossible to remove.
If you're unsure how to clean a specific item, call a specialist. Otherwise, you risk damaging the item.
Wear the proper equipment (see below).
What to Wear When Removing Mold
When cleaning moldy surfaces in your home, the EPA recommends the following gear:
N-95 respirator –– this will help protect you from breathing in the mold.
Long gloves that extend to the middle of your forearm. When you're working with water and a mild detergent, it's safe to wear ordinary household rubber gloves. However, if you you are cleaning with a disinfectant, biocide (such as chlorine bleach), or other strong cleaning solution, the EPA recommends wearing gloves made from natural rubber, nitrile, neoprene, polyurethane, or PVC.
Wear goggles to protect your eyes from mold spores.
FAQ About Mold and Mold Remediation
1. What is mold?

Mold is a type of fungus made up of small branching filaments called hyphae. Mold exists both indoors and outdoors and plays a critical role in nature. It breaks down dead plants, trees, leaves, and other organic matter. 

Mold is all around us, even in the air we breathe. But when it comes in contact with a moist environment, it will grow and flourish. When that happens, it's essential to have the mold removed right away. 
2. What is toxic black mold?

There are many different types of black mold, however, most references to "black mold" are about the greenish-black mold Stachybotrys chartarum. Concerns over the relationship between exposure to this mold and serious health problems do exist. 

According to the CDC, the possible association between Stachybotrys chartarum and acute idiopathic pulmonary hemorrhage in infants has not been proven. 

When black mold is discovered in the home, it should be treated as carefully as any other mold and removed promptly. 
3. Do you have to leave your house during mold remediation?

In most cases, you can stay at home during mold remediation, but that depends on the project's size, the mold's location, and your comfort levels. 

If the mold is limited to a small area and you're comfortable staying at home while workers come and go, you'll likely be able to remain in your home. 

Extensive projects that involve remediating the whole home or isolating large areas might require you to leave for a short period. 

If the mold is growing in your bedroom, you might feel more comfortable sleeping in a different room or staying somewhere else.
4. Why does mold grow in homes?

Mold is all around us, and when conditions are right, mold will grow and spread. 

Mold grows in moist areas with high humidity and where a food source is available. Mold typically grows on building materials containing cellulose, such as wood or paper, eating away at the cellulose's sugar and starch. 
5. Is it possible to remove mold from a house altogether?

Mold grows in moist areas with high humidity and where a food source is available. Mold typically grows on building materials containing cellulose, such as wood or paper, eating away at the cellulose's sugar and starch. 
Conclusion
Is something fuzzy and green growing up your walls? You shouldn't consider it a new addition to your plant collection, and you shouldn't keep it as a pet. It's mold, and you should get rid of it pronto.
Call a professional mold remediation service to take care of the dirty work for you. If you prefer to save some cash and have the means to handle the job with care, you can remove the mold yourself as long as it's under 10 square feet.
Leaky pipes? Hire a plumber. Roof leak? Fix it right away. Termites invading moist wood? Call up a local pest control specialist.
On average, mold removal costs $2,347, with a typical price range between $1,373 and $3,325 or between $13.33 and $28.33 per square foot.
Small mold remediation projects have an average cost of $458, while large-scale remediation averages around $6,333. Keep in mind that removing mold from an entire home can cost as much as $30,000.
Main Photo Credit: Shutterstock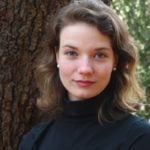 Jane Purnell
Jane Purnell is an artist, writer, and nature lover. She enjoys teaching readers about the importance of eco-friendly lawn care, integrated pest management, biodiversity, and sustainable landscaping.