The average cost to install artificial grass is $12.33 per square foot. Homeowners can expect a typical price range between $5.50 and $18.75 per square foot for an artificial lawn. These averages include the price of the materials and labor.
Homeowners can expect to pay around $6,165 for artificial grass installation on a 500-square-foot lawn or between $3,104 and $7,245. Note that the total cost will vary depending on the turf's brand, your yard's size, and the turf's material type.
Synthetic turf is low-maintenance. It requires no watering, fertilizer, or mowing, which can save you money in the long term. And unlike sod, artificial grass gives you a green lawn all year round.
Lawn mowing and more at the click of a button
With LawnStarter
Average Artificial Turf Costs in 2023
The national average cost of installing artificial grass is $12.33 per square foot. Keep in mind that total costs may vary depending on the turf's brand and your yard's size. These estimates include installation and materials.
National average cost: $12.33
Low end: $5.50
High end: $18.75
For a 500-square-foot yard, homeowners typically spend an average of $6,165 or between $3,104 and $7,245 for labor and materials to install artificial grass. Materials include the artificial turf itself, infill, edging, adhesives, and a weed barrier.
Cost Estimator by Artificial Grass Type
The three most common synthetic turf types are:
Polypropylene
Polyethylene
Nylon
Each turf material type varies in quality and price. The higher quality turf you buy, the more you can expect to pay. If you find artificial turf selling at a low cost, it might not always be the quality you want.
So, if you're wondering about the cost of fake grass per square foot, here's a summary:
| | |
| --- | --- |
| MATERIAL TYPE | AVERAGE COST (per square foot) |
| Polypropylene | $1.90 to $6.75 |
| Polyethylene | $2.55 to $3.85 |
| Nylon | $5.05 to $5.83 |
Polypropylene
Polypropylene is the least durable turf material of the three. Heavy foot traffic and high temperatures can significantly affect polypropylene's appearance.
Polypropylene's price usually ranges between $1.90 to $6.75 per square foot. It's most suitable for shady areas or indoor use where foot traffic and temperatures are low.
Pros:

✓ It sometimes sells at a lower cost than polyethylene and nylon
✓ It can be used as decorative indoor grass
✓ Works well in shady areas
Cons:

✗ Not an ideal artificial turf for backyards
✗ Does not tolerate hot temperatures
✗ Can't handle heavy foot traffic
Polyethylene
If you want an artificial lawn that looks like the real thing, consider an artificial turf made of polyethylene. Polyethylene looks more natural and has a softer texture than nylon and polypropylene. Polyethylene turf also can withstand foot traffic and heat much better than polypropylene, making it a great backyard artificial grass.
Polyethylene turf costs range between $2.55 to $3.85 per square foot. This artificial grass also has good drainage and is non-absorbent, making it an excellent choice for homeowners with pets.
Pros:

✓ It looks like real grass
✓ It has a softer texture than nylon and polyethylene
✓ It is more durable than polypropylene, so it can be a great backyard turf
✓ It is also an excellent front yard turf
✓ It is non-absorbent and has good drainage, making it a great turf for pets
Cons:

✗ Not as durable as nylon, though some high-quality polyethylene turfs can be almost just as durable
Nylon
Nylon is the most durable of the three turf types and the most expensive. Prices often range between $5.05 to $$5.83 per square foot. Nylon turf can handle heavy-foot traffic, weight, and hot temperatures — and still retain its original appearance.
Keep in mind that nylon's durability can make it stiff. If you're looking for a softer texture, polyethylene may be the better choice. Nylon is commonly used for sports fields or as putting greens.
Pros:

✓ Most durable of the three synthetic turf types
✓ Can withstand heavy foot traffic, weight, and heat
✓ Excellent turf for sports fields
Cons:

✗ Expensive
✗ Nylon's durability can make it stiff
Other Factors That Affect Cost
Your artificial grass material type won't be the only item affecting your total project spending. Your synthetic turf's quality will vary depending on its brand and blade shape, leading to higher costs. Need to install grass in a large area? Get out your checkbook or credit card.
Factors that affect artificial grass cost include:
Brand: Some manufacturers sell higher quality turfs than others.
Blade Shape: Some blade shapes are more durable and heat-resistant than others.
Area Size: More square footage means paying more for materials and labor.
Area Shape: Curved areas can make the installation process more difficult.
Area Location: Costs will vary depending on where you want to install the turf, such as the backyard or rooftop.
Brand
When shopping around for the best prices for artificial grass, you'll notice that there are many brands to choose from.
Prices will vary among different manufacturers of artificial grass. Brands selling high-quality turf will typically charge more than brands selling lower-quality turf. Below, you'll find different artificial turf brands and their average turf prices.
| | |
| --- | --- |
| BRAND | AVERAGE COST (per square foot) |
| EasyTurf | $1.50 to $2.00 |
| OneLawn | $2.15 to $7.15 |
| Pregra | $2.55 to $3.59 |
| Perfect Turf | $3.88 to $5.00 |
| ForeverLawn | $4.25 to $9.25 |
| K-9 Grass | $4.25 to $9.25 |
| ProGreen | $4.25 to $11.25 |
| Synlawn | $5.25 to $7.25 |
Blade shape
Artificial turf blades come in many shapes. Blade shape can determine how natural the turf looks, how durable it is, and how well it can stand up against high temperatures. Your total spending costs may vary depending on the turf's blade shape. 
Area size
Whether you're installing fake turf grass in the backyard or an indoor playroom, larger spaces will require more turf and labor, resulting in higher costs.
Homeowners can expect to pay an average of $6,165 to install artificial turf in a 500-square-foot area. The bill will double for a site that's 1,000 square feet in size.

The bottom line: Bigger spaces require a bigger budget for artificial grass turf.
Area shape
Artificial turf fits nicely in an area with straight lines and right angles. Installing artificial turf in a curved or unusually shaped area takes more labor.
Your pro will need to work around the curved shape and existing landscaping to get the turf placement just right. In some cases, the pro may need to cut or reshape the turf, increasing your labor bill.
Area location
Not everyone wants to install their turf in the yard. Artificial turf, which many homeowners choose as turf for backyard spaces, can be installed almost anywhere where there is a suitable surface.
The key to remember is that installing artificial grass in some locations may be more expensive than others. Talk to your professional turf installer about where you would like your turf and discuss how this may affect material and labor costs.
Locations that may affect artificial turf installation costs include:
Rooftops
Decks
Patios
Stairways
Balconies
Around pools
Concrete surfaces
Over old grass
Walls
Indoors
Child play areas
Pet play areas
Sports fields
Get the best lawn care service starting at $19!
With LawnStarter
Extra Services
Planning how you will use artificial grass in your yard may lead you to rethink your entire landscape. What will you put on your artificial turf? Maybe a grand gazebo? How will you showcase your fake green lawn? How about installing some flower beds or a walkway of paver stones?
Here are just a few extra services — and expenses — you might want to add either when or after you install your artificial turf:
Deck or patio
A deck or patio complements artificial grass as an excellent space for outdoor entertainment. Set up an outdoor eating area or comfortable lounge space where your guests can relax. 

Homeowners typically spend between $3,920 to $10,540 to build a deck. Patio installation usually costs much less, ranging between $2,363 and $5,909.
Paver walkways
Walkways help guide the eye to attractive features around your artificial yard. Want to show off the new butterfly garden? Build a walkway that directs guests' attention to the garden's gate.
Pathway installation typically costs between $8 and $22 per square foot.
Flower bed planting
A great way to show off your new green turf is to embellish it with floral decor. Sprinkled with various colors, textures, and heights, an array of flower beds will add loads of color to your landscape.

Installing a flower bed often costs between $650 and $3,000, depending on the flower bed's size and the types of flowers planted.
Gazebo
Gazebos sitting on artificial turf are a beautiful addition to any yard. Gazebos create intimate outdoor living areas and are striking focal points.

The average cost to build a gazebo is $5,358 and $9,058, with intricate custom-built designs costing as much as $27,000.
Xeriscaping
A significant advantage of artificial turf is the amount of water it saves. Unlike natural grass, fake grass doesn't need frequent watering.
If you're interested in designing a landscape that saves water, consider the landscaping method known as xeriscaping. Xeriscaping uses water-conserving techniques to design a landscape that requires little to no irrigation.
The total cost of xeriscaping varies depending on the project at hand. On average, total xeriscaping costs typically range between $10,000 and $19,000.
Artificial Turf Cost vs. Sod Cost
A synthetic lawn is more expensive to install than a natural grass lawn. On average, artificial turf installation ranges between $5.50 and $18.75 per square foot. Sod installation runs much cheaper, costing most homeowners between $0.87 to $1.76 per square foot.
Although sod is more affordable to install than artificial turf, it does require maintenance, which costs year after year. Synthetic turf can save you money in the long term due to its low-cost maintenance.
For a 500-square-foot yard, sod adds an average lawn maintenance cost of $931 each year. With that in mind, a 500-square-foot yard of artificial grass can pay for itself in about six years.
| | | |
| --- | --- | --- |
| | ARTIFICIAL GRASS | SOD |
| Installation in a 500-square-foot-yard | $6,165 (at $12.33 per square foot) | $665 (at $1.33 per square foot) |
| Watering | $0 | $98 / year |
| Fertilizing | $0 | $100 / year |
| Lawn Services | $0 | $733 / year |
| First Year Total | $6,165 | $1,596 |
| Additional Cost Per Year | $0 | ~$931 |
| Total Spent after 3 years | $6,165 | $3,458 |
| Total Spent after 6 years | $6,165 | $6,251 |
| Total Spent after 12 years | $6,165 | $11,836 |
Note: The chart above covers the annual spending maintenance of a 500-square-foot lawn. The time it takes for an artificial yard to pay for itself may vary depending on the type of turf installed and the area's size.
Order top-notch lawn service with easy online booking
With LawnStarter
Artificial Turf Pros and Cons
Synthetic turf is an investment. Before spending your green for green that lasts all year round, consider whether artificial turf is right for you and your yard.
Do your research on synthetic turf and have your questions answered by a professional. There's a lot to learn about fake grass before installing it in your yard. For instance, artificial turf may save gallons of water, but whether it's more eco-friendly than real grass is an ongoing debate.
Let's take a look at artificial turf's pros and cons:
Pros:
✓ It saves water
Sod needs frequent watering to flourish and survive. The heavy use of irrigation water is a concern in areas with periodic droughts.
Artificial turf doesn't grow, so you don't need to water it. Fake grass helps conserve water and lower water bills.
✓ No fertilizer or pesticides
Fertilizers and pesticides help your sod grow, but they can be harmful to the ecosystem, waterways, and groundwater. Not needing to use fertilizers and pesticides also saves on maintenance costs.
✓ No lawn mowing
Gasoline power tools like lawn mowers and string trimmers emit carbon dioxide into the air. Artificial turf avoids this pollution, as fake grass for yard spaces won't require any trimming maintenance.
✓ Some artificial turfs are made of recycled materials
Some manufacturers use recycled materials, such as old tires, to make turf.
✓ It can save you money in the long term
Depending on the type of fake turf you install and the amount you need, it can pay for itself over time. Although sod is cheaper to install, its maintenance costs continue year after year. Synthetic turf, on the other hand, costs very little to maintain.
✓ Always looks good
Whether it's sitting in the shade or the snow is falling, artificial turf will always look like a fresh green carpet as long as you take care of it.
Cons:
✗ It's made of plastic
Plastic isn't the first thing that comes to mind when you think of nature. Artificial turf is not a natural part of a lawn's ecosystem. If protecting your yard's natural environment is a concern of yours, sod may be the better option.
✗ It cannot be recycled
Even though synthetic turf is made of plastic, it's usually not recyclable. After 10 to 25 years, the turf will take up space in a landfill.
✗ It gets hot
Artificial turf can get hot in the sun, making it uncomfortable to walk on. Even athletes have a difficult time withstanding the heat radiating off the turf's surface.
✗ It's a breeding ground for bacteria
If you do not sanitize synthetic turf, it can host bacteria.
✗ Harmful runoff
Artificial turf has toxic elements that enter the waterways through runoff. There are also concerns that artificial turf may be harmful to people.
✗ Produces waste in the manufacturing process
Before your fake grass becomes your new lawn, it has to go through an entire manufacturing process that involves waste and carbon emissions.
✗ Rougher than real grass
Artificial grass can feel stiff, though some blade shapes and turf materials are softer than others.
✗ Impacts the soil's ecosystem
When artificial grass is installed, the soil layer underneath will no longer retain its stellar ecosystem.
✗ It does not absorb carbon dioxide
The earth needs plants to absorb the carbon dioxide polluting the air. A natural lawn will absorb carbon dioxide, while an artificial lawn will not.
DIY Artificial Turf Installation
If you're interested in saving a buck or two, you might attempt to install your new turf yourself. But installing fake grass isn't as easy as rolling a carpet out. It's best to leave the installation process to trained professionals.
Artificial turf installation is physically taxing. What can take the pros a few days to install might take you weeks.
The process of installing artificial turf involves:
Taking precise measurements
Removing the original surface
Applying multiple layers of materials
Compacting the ground
Sloping
Here's how to install artificial grass:
First, you'll need to remove and dispose of any material that makes up your surface. That might be natural grass or even a patch of gravel. Once the land is bare, you'll need to slope the ground to ensure proper drainage.
Next, you will compact the ground, apply the base material that holds the artificial turf steady, compact the ground again, and then secure a geotextile weed suppressor.
Finally, you will apply the turf, trim the edges, nail it down, and then add the infill material that weighs down the turf and supports the blades.
Here are five reasons why you should stick to the pros instead of attempting a DIY artificial turf project:
A professional can advise you on the best blade types, material, and turf brand for your yard.
Installing the turf yourself may lead to costly mistakes, such as drainage problems. You risk spending more money in the long run if you install the turf yourself.
Artificial turf is expensive. It's wise to have a professional install such a valuable investment so that you reap the rewards down the line.
If the turf is not properly installed, pets have an easier chance of destroying it.
Installing the turf yourself means you won't have a warranty.
The bottom line: Artificial turf installation isn't an ideal DIY project. You'll want to stick with the pros on this one.
Here's what installing artificial turf looks like:
Pro Cost vs. DIY Cost
Undertaking synthetic grass installation yourself can save on labor costs. However, DIY turf installation can lead to significant mistakes that will cost you more down the road. Hire artificial turf installers instead so you can avoid these unwanted expenses.
Artificial turf installation costs most homeowners between $5.50 to $18.75 per square foot for materials and labor costs.
Labor rates typically range between $3.17 to $10.10 per square foot. Remove the labor costs, and you'll likely pay between $2.33 and $8.65 for the materials alone, which includes the grass, infill, and base materials.
With that in mind: If you were to install artificial turf in a 1,000-square-foot lawn, you could expect to pay between $2,330 and $8,650 for the materials and save between $3,170 and $10,100 in labor costs. Remember that these ranges will vary depending on the type of turf you buy.
You'll also need to account for the cost of equipment and tools. If you don't have any of the following tools in your tool shed, you may need to add them to your final bill:
| | |
| --- | --- |
| EQUIPMENT NEEDED | AVERAGE COST |
| Hardware nail kit | $7.50 |
| Turf adhesive | $7.50 (one quart) |
| Tape measurer | $10 |
| Stanley knife | $14 |
| Landscaping pins | $14 |
| Hand saw | $16 |
| Spade | $16 |
| Claw hammer | $20 |
| Turf seam tape | $21 |
| Bow rake | $25 |
| Power drill | $80 |
| Plate compactor | $86 per day; $345 per week |
| Wheelbarrow | $90 |
| TOTAL | $666 * with a 1-week plate compactor rental |
Cost of Artificial Turf Across the U.S.
The costs listed in this artificial turf pricing guide are all national averages. Prices for materials and labor will vary depending on where you live. Professional installers may adjust their rates depending on the region's market and local demand for synthetic turf.
FAQ About Artificial Turf
1. How Do I Maintain My Artificial Turf?
Artificial turf maintenance is minimal and not nearly as expensive as natural grass maintenance. You don't need to water, fertilize, or mow your artificial grass. But regular upkeep is still essential if you want your synthetic grass to stay beautiful and last long.

Here's how to take care of your fake lawn:
Remove dust and debris: Maintaining your turf will help ensure dust and debris don't collect. There are many ways to keep your turf debris-free, some more effective than others. You can rinse the turf with water or use a stiff-bristled broom to remove debris. Operating a mechanical brush (known as a power brush or power broom) is the most effective debris removal method.

Keep your artificial grass blades pointing up: If your turf is not standing upright or is forming matted clumps, use a stiff-bristled broom or power broom to put it back in an upright position.

Regularly sanitize your artificial turf: Keep your artificial turf sanitized by applying a cleaning solution. If smells are an issue with your turf, you can also apply a deodorizer. When your pets use the turf to do their business, rinse and sanitize the area promptly.
2. Are There Delivery Fees With Artificial Grass?
Most turf installation companies will not charge a delivery fee, though this will vary from company to company.
3. How Long Does Artificial Turf Last?
Artificial turf will last between 10 and 25 years, depending on the turf's quality and how well it's maintained.
Final Thoughts
The cost of artificial grass installation might seem too heavy for your wallet. However, given its low maintenance needs, if the turf is well maintained and lasts a long time, it may eventually pay for itself.
Turf installation isn't a home improvement project you should do on your own. Hire a professional artificial grass installer near your area to get the best results for your new lawn. 
On average, artificial turf installation costs $12.33 per square foot for labor and materials, with a typical cost range between $5.50 and $18.75 per square foot.
Get top-quality lawn care at an affordable cost
With LawnStarter
Note: LawnStarter may get a referral fee for matching you with contractors in your area.
Main Photo Credit: David de la Pena / Flickr / CC BY 2.0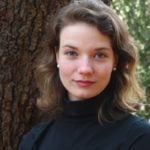 Jane Purnell
Jane Purnell is an artist, writer, and nature lover. She enjoys teaching readers about the importance of eco-friendly lawn care, integrated pest management, biodiversity, and sustainable landscaping.