Is your house feeling a little dark and stuffy lately? Maybe it's time to lighten up with a sunroom.
Compared to other home additions, a sunroom is usually pretty affordable. Nationwide, homeowners typically spend between $27,000 and $58,000. The national average cost of a sunroom is about $42,500 for materials and labor. You should expect to pay a contractor $130 to $330 per square foot to build you a new sunroom, or about $230 per square foot on average.
How Much Does a Sunroom Cost to Build?
National average cost: $42,500
Typical price range: $27,000 – $58,000
Extreme low end: $6,000
Extreme high end: $100,000
Sunrooms come in many different types and styles, but basically, a sunroom is an indoor space with loads of windows to let in natural light. A space like this is perfect for homeowners who want to enjoy the benefits of spending time outdoors … without actually having to go outdoors.
Every sunroom is different. There are prefabricated sunroom kits that come in the mail ready to be put together and sunrooms that are completely custom builds. Some sunrooms are small rooms, while others span the whole length of the house.
Four-season sunrooms are insulated for year-round use, while three-season sunrooms aren't built for cold weather. The point is, each individual sunroom will have its own unique costs.
No matter what type of sunroom you want to build, you can assume it will likely set you back $27,000 to $58,000 total. A prefabricated sunroom kit (with professional installation) could cost as little as $6,000, while a large conservatory-style sunroom will be much more expensive, sometimes up to $100,000.
Since you can't really tell how much a new sunroom will cost without getting into the details of your project, we'll spend the rest of this guide explaining several important cost factors in depth.
Cost by Size of Sunroom
How much you pay per square foot for a new sunroom will depend on the materials used, your contractor's hourly labor rates, and other factors. Typical costs range from $130 per square foot on the low end to $330 per square foot on the high end. Most mid-range projects should cost somewhere around the average of $230 per square foot.
If you're planning to build an elaborate four-season sunroom with high-quality, insulated glass, you probably will want to budget toward the high end of the spectrum. On the other hand, something like a simple three-season sunroom would fall closer to the low end.
To give you a clear idea of how much different-sized sunrooms cost, we took the square footage of several typical sunroom sizes and multiplied by $230.
| | |
| --- | --- |
| SUNROOM SIZE | APPROXIMATE TOTAL COST |
| 8 x 10 (80 sq ft) | $18,400 |
| 10 x 10 (100 sq ft) | $23,000 |
| 12 x 10 (120 sq ft) | $27,600 |
| 12 x 20 (240 sq ft) | $55,200 |
| 20 x 20 (400 sq ft) | $92,000 |
Cost Breakdown of a Sunroom
The total cost of a new sunroom is really a sum of its parts. You'll plan each step of the construction process with your general contractor. If you're working on a budget, ask about material options that might decrease your costs (without decreasing quality).
Here, we'll go over the approximate cost of each piece of the puzzle that is your sunroom.
CONSTRUCTION ITEM
AVERAGE COST
*includes labor and materials
Electrical wiring
$50 – $100 per hour for electrician
HVAC
$400 – $6,200
Insulation
$700 – $1,600
Doors
$700 – $7,800
Site preparation
$750 – $5,800
Foundation
$1,000 – $4,800
Interior finishing
$1,000 – $9,000
Roofing
$2,200 – $7,800
Windows
$3,200 – $16,000
Framing
Varies depending on framing material
Electrical wiring
Some general contractors are licensed for electrical work, but you'll likely have to hire a separate electrician if you want wiring throughout your sunroom.
Electricians nationwide typically charge $50 to $100 per hour for their services. That's the price you'll pay if you want your sunroom to have outlets, lighting, ceiling fans, or other electrical features.
HVAC
If you're looking to save money, you can keep comfortable in your sunroom with space heaters and a window air conditioning unit. Alternatively, you could expand your home's existing heating and cooling system into the sunroom with new ductwork.
The price of comfort in your sunroom? Installing new HVAC ductwork for a sunroom will usually cost $400 to $6,200 depending on the size of the room.
Insulation
A three-season sunroom usually doesn't require insulation, but if you want to install HVAC in your sunroom, the walls and ceiling will need some sort of insulating material to keep your energy prices from spiking in extremely cold or hot weather.
Insulation for a typical four-season sunroom, including professional installation, costs about $700 to $1,600. How much you pay will depend on the type of insulation you use.
For example, spray foam insulation has the highest R-value (which means it insulates the best), and as such, it's usually the most expensive. Batt insulation and blown-in insulation are more affordable (if less effective) options.
Of course, if your room is a solarium or conservatory with all glass walls and ceiling, insulating will be trickier and more expensive.
Doors
To maintain your sunroom's open, airy feeling, many homeowners choose to install French or sliding glass doors. For less money, you could instead choose a more traditional single-entry hinged door. 
Whatever style of door you decide to go with, expect to pay about $700 to $7,800 for the door itself and the labor to install it.
Site preparation
Before starting construction of your sunroom, you first have to prepare the site. In some cases, that might be as simple as moving some outdoor furniture and removing a bush or two. In other cases, you could have a whole square of forest to remove.
You may even need to regrade the land in your yard to make it flat and even for construction.
More elaborate site prep like land clearing and grading for a sunroom-sized space can cost anywhere from around $750 to $5,800 if you hire a pro to do it, depending on how much work needs to be done.
Foundation
Unless you're building your sunroom on top of an existing patio or deck, your contractor will have to lay a foundation. The most common type of foundation for a sunroom is a simple concrete slab. Depending on the size of the room, the total cost of professional concrete laying is about $1,000 to $4,800.
If you already have a deck or patio in your backyard, you should consider building your sunroom on it instead of laying a new foundation. Here's why: Building your own sunroom potentially could save you thousands of dollars.
Interior finishing
Interior finishing can include anything from flooring to painting walls to choosing and placing the perfect furniture. You could easily take care of simple tasks like painting and general interior design on your own to save money.
Still, you might feel the job of finishing your sunroom is better off in the hands of professionals. Hiring various contractors — such as an interior designer and floor installer — to finish your sunroom will usually cost about $1,000 to $9,000 total.
Roofing
Do you want a glass-ceilinged solarium? Or would you rather roof your sunroom with conventional materials? Your choice will determine how much you spend on the roof.
Typical roofing costs for a sunroom-sized addition usually fall between $2,200 and $7,800. An insulated glass roof would fall at the absolute high end of that range, while the cheapest option would be a traditional asphalt shingle roof.
Windows
Windows are what make a sunroom. How much you pay for windows will depend on the number of windows you want to install and the quality of the glass you use. Thicker insulated glass will cost more, but it's necessary for a four-season room.
How much will sunroom windows cost? Most people spend between $3,200 and $16,000 on all the windows for a sunroom, including materials and installation.
Framing
The cost of framing for a sunroom depends on the material you choose.
For a four-season sunroom you plan to use when it's cold outside, you'll need to build the frame from a well-insulated material. Insulated vinyl or wood framing are the most common choices for this kind of sunroom. Incidentally, insulated vinyl or wood also tend to be the most expensive framing materials.
If you don't need particularly good insulation (in a three-season sunroom, for example), you have the option to go with a more affordable framing material. Aluminum, plastic resin, and thinner uninsulated vinyl are all less expensive options that don't provide as much insulation.
Other Cost Factors
Now you should have a pretty good idea of some choices you can make during the sunroom construction process to lower your costs or otherwise suit your needs. But construction materials aren't the only things that can affect your total project cost.
When budgeting, you also have to consider the sunroom design, how much your contractor charges for labor, and whether you're building from scratch or not.
Cost by type of sunroom
The word "sunroom" actually covers a broad category of home additions. Some sunrooms are simple, like a three-season sunroom, which is essentially a closed-in porch or patio enclosure with tall windows lining at least one outer wall.
Other sunrooms are a lot more complicated and require the same work as adding a conventional interior room to your home, plus a little extra problem-solving because of all the glass involved.
Before you can figure out where your project will fall in the range of typical prices, ask yourself a few questions to pinpoint the specific type of room you want to build.
How do you plan to use your sunroom?
Where in your house do you want to add your sunroom?
Do you want your sunroom to include electricity and air conditioning?
Keep in mind, even within the subcategories of sunrooms, potential costs can vary by tens of thousands of dollars. For an accurate budget estimate, you have to consider a cross-section of the type of sunroom with other factors like size and which construction materials you want to use.
Below are some of the most common sunroom additions and their associated costs:
Sunroom type
AVERAGE TOTAL COST
* includes labor and materials
Atrium
$8,000 – $28,000
Three-season sunroom
$10,000 – $47,000
Four-season sunroom
$23,000 – $83,000
Conservatory
$24,000 – $108,000
Solarium
$33,000 – $88,000
Cost of a prefab sunroom kit
Even if you have a small home improvement budget, a sunroom could still be a viable option for you. Prefabricated sunroom kits typically cost between $5,000 and $37,000 total for materials and labor. That's a lot less than most custom builds.
Prefabricated kits themselves are less expensive than all the construction materials that go into a custom sunroom. Kits also take less time to install, which means you spend less on labor. You may even be able to install one of the simpler prefab sunroom kits yourself if you're comfortable with construction.
If you choose to go with a sunroom kit instead of a custom build, size, layout, and type of material will still affect your overall cost. With kits, though, the brand you choose will impact the price, too.
Here are some of the most popular brands, along with the typical price range of different sunroom kits from each:
PREFABRICATED SUNROOM KIT BRAND
TYPICAL PRICE RANGE
*kit only
California Sunrooms
$5,000 – $20,000
Patriot Sunrooms & Home Solutions
$5,000 – $35,000
Champion
$7,000 – $45,000
Sunspace Sunrooms
$10,000 – $50,000
Brady-Built
$12,000 – $30,000
Labor cost to build a sunroom
Across different types of sunroom projects, homeowners usually spend about $4,500 to $17,500 total on labor.
For simpler sunroom projects (especially prefabricated kits), you'll probably be able to hire one contractor who will handle the whole installation process. However, when you start adding things like electrical wiring, HVAC ductwork, or specialty roofing, chances are you'll have to hire multiple specialists.
You might work directly with only one contractor who manages subcontractors for you, or you might choose to hire each individual pro on your own. That all depends on your preferences and the specific companies you choose to hire.
If you go the primary contractor route, you definitely should discuss procedures for managing subcontractors on your project, maybe even prior to hiring them. Make sure their process lines up with your needs before you make a commitment.
Professionals you might need to find for this project include:
Architect
Roofer
Interior designer
Flooring installer
Land clearing service
Which of these services you need will depend on your specific sunroom project and the capabilities of the primary contractor you hire.
Building permit cost
Like most major home improvement projects, building a sunroom requires a permit. How many permits you need to obtain and the cost of each one depends on where you live. Check your local building codes for information about what permits you need.
If you don't feel like doing that research yourself or you just don't know where to look for the information, don't worry. Your sunroom contractor should know all about what building permits you need and should be able to obtain them for you.
The cost of permits is highly subjective, but nationwide, most homeowners spend about $350 to $1,225 on permits for a new sunroom.
Cost to Build a Sunroom by Location
Consider the "cost of building" your sunroom a reflection of your area's general cost of living. If rent tends to be high where you live, you can expect local contractors' labor rates to be high, too.
Construction materials will be more expensive in places with higher demand or more limited supply. For example, if you want a particular type of sunroom glass that's manufactured on the other side of the country, you'll pay more than you would if you lived near the glass maker.
It's impossible to say exactly how much a typical sunroom costs in your area without talking to local contractors. That's why it's so important to shop around and get price quotes from multiple sunroom companies before you settle on one.
Though our pricing guide can give you a general idea of how much you'll spend on a new sunroom, quotes from local pros will be much more accurate for you since they reflect local expenses.
FAQ About Sunrooms
1. Can you build a sunroom DIY?
You may be able to install a simple sunroom on your own, but that doesn't necessarily mean you should. A lot of risks come with DIY projects of this size. You could make mistakes that cause major problems down the line, construction would probably take a lot longer for you than it would for a professional, and the work and materials won't come with a warranty.
2. Is a sunroom a good investment?
In short, yes. Adding a sunroom is inexpensive compared to other home additions, it will enhance your enjoyment of your home, and it usually has a return on investment of about 50% if you sell the house. 
3. Will adding a sunroom affect property taxes?
Yes. Most home additions, including sunrooms, increase your property value and therefore your property taxes, too. 

A four-season sunroom can increase property taxes significantly because it counts as livable space. A three-season room is more like an outdoor living space (think patio or porch), so the increase in property taxes would be smaller. 
Conclusion
Building yourself a sunroom — a comfortable space to bask in the sun (or the rain) without having to deal with bugs, humidity, and other outside irritants — doesn't have to cost a fortune.
You likely would spend between $27,000 and $58,000 total on a new sunroom. That really isn't much when you consider the average cost of an interior room addition, which is over $60,000.
There are many ways to stay budget-conscious while planning for a new sunroom. You can choose less expensive construction materials or even a prefabricated sunroom kit to save money.
What you shouldn't do to cut costs is attempt to build the sunroom yourself (unless you're a construction professional, of course). You don't want to hurt yourself or waste thousands of dollars on a poorly installed sunroom, so you should hire a professional contractor for the job, even though labor can get a little pricey.
Main Photo Credit: Richie Diesterheft / Flickr / CC BY 2.0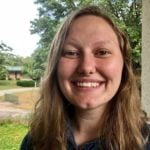 Jordan Ardoin
Jordan Ardoin is a writer, editor, and classical literature student based in Colorado. When she isn't reading or writing, she enjoys goofing off with her cats and spending time in nature.