Pressure washers have come a long way since they were invented nearly 100 years ago. The quality has gone up while the price has come down. You can buy a pressure washer today for an average cost of $246.
Gas pressure washers are the most expensive type, with an average price of $379.
Battery-powered pressure washers cost $182 on average.
Electric pressure washers cost an average of $167.
Prices can vary significantly depending on many factors, including the pressure washer's power source and how well it cleans. Some pressure washers sell for as high as $9,549, while others sell for as little as $75.
A pressure washer can leave your dirty surfaces looking like new. Even stubborn stains you thought would never come off, like paint, oil, or rust, will wash away with ease.
Interested in other ways (beyond pressure washing) to boost your home's curb appeal? We have those prices covered in this pressure washer pricing guide too.
How Much Does a Pressure Washer Cost?
Average Pressure Washer Cost: $246
High End: $9,549
Low End: $75
Average Gas Pressure Washer Cost: $379
Average Battery Pressure Washer Cost: $182
Average Corded Electric Pressure Washer Cost: $167
We calculated the average prices shown above from the top featured pressure washers found online at Amazon, Walmart, Lowe's, and Home Depot.
Keep in mind: Pricing may vary depending on the cleaning power of the pressure washer and its power source.
Gas pressure washers will typically be the priciest, costing an average of $379. Electric models are often the most affordable option, costing around $167, and battery-powered pressure washers fall right in the middle at $182.
On the extreme ends, you can find pressure washers selling for as little as $75 or much as $9,549.
Cost Estimator by Pressure Washer Type
Your pressure washer will have one of three power sources: gasoline, electricity, or batteries.
Each power source has advantages and disadvantages, and it's up to you to decide if they're worth the expense. One power source may meet your needs better than others, making it worth the cost.
| | |
| --- | --- |
| POWER SOURCE | AVERAGE COST |
| Corded Electric | $167 |
| Battery | $182 |
| Gas | $379 |
Gas pressure washers
Gas pressure washers are excellent for frequent use and heavy-duty cleaning projects. They produce an impressive amount of cleaning power and typically outperform electric and battery-powered models. The average cost for a gas pressure washer is $379.
Pros:
✓ Excellent for heavy-duty cleaning projects and frequent use
✓ A gas pressure washer's high cleaning power allows you to clean larger areas in less time.
✓ Users are not restricted to working near an available outlet
Cons:
✗ Most expensive pressure washer type
✗ Gasoline emits fumes, and oil can be messy
✗ Often heavy, sometimes weighing over 100 lbs
✗ Gas pressure washers are high-maintenance
✗ The noisiest pressure washer of the three
✗ May be difficult to start
Battery pressure washers
Battery-powered pressure washer prices average around $182.
Battery pressure washers offer great user-mobility and are a perfect tool to bring on a camping trip. Dirtied up the car on your way to the campsite? Grab your battery pressure washer from the trunk, fill up its portable bucket from the river, and give the car a rinse.
Pros:
✓ Excellent user-mobility –– some battery-powered pressure washers are small enough to fit in the car
✓ No messy oil or gasoline to deal with
✓ Lightweight design
✓ Quieter than gas pressure washers
✓ Easy startups
✓ Typically come with portable buckets or water containers
Cons:
✗ Lower pressure so they're only useful for light-duty work
✗ More expensive than corded models and deliver less power
✗ Limited run times and need constant recharging
Corded electric
Corded pressure washers are an eco-friendly alternative to gas models. Electric pressure washers can produce nearly the same amount of cleaning power as gas pressure washers, and you won't have to deal with the hassle of gasoline and oil. On average, corded electric pressure washers cost $167.
Pros:
✓ Eco-friendly alternative to gas pressure washers
✓ Same amount of cleaning power as gas models
✓ Most affordable pressure washer type
✓ Easy startups
✓ Quieter and lighter than most gas pressure washers
Cons:
✗ The power cord restricts user-mobility
✗ Operators must work in an area where an outdoor outlet is available
Other Factors That Affect Cost
While your pressure washer's power source plays a significant role in the cost, it's not the only factor affecting your bill. Some pressure washers can handle tough jobs better than others, and some are likely to last longer.
Factors that can affect cost include:
How well the pressure washer can remove mildew and grime
The length of the pressure washer's hose
The type of pump
Whether the pressure washer has a detergent tank
Portability
The manufacturer
Cleaning power
Your pressure washer has two measurements that will also affect cost: PSI (pounds per square inch) and GPM (gallons per minute).
These two numbers measure the tool's cleaning power and determine whether the pressure washer is suitable for light-, medium-, or heavy-duty work. Pressure washers with a higher cleaning power are likely to cost more.
What is PSI?
PSI measures water pressure and stands for pounds per square inch. The higher the PSI, the more pressure the washer is blasting against the dirty surface. If a pressure washer has a 3,500 PSI, that means it applies a maximum of 3,500 pounds per square inch against the surface you're cleaning.
What is GPM?
GPM measures water flow and is short for gallons per minute. If a pressure washer has 2 GPM, its flow rate is 2 gallons of water per minute. More water makes for a faster clean, which is why a high GPM is essential.
How to calculate cleaning power
Multiply the pressure washer's PSI by its GPM (PSI x GPM). The result will be a cleaning power unit you can easily compare among tools. The higher the result, the more cleaning power the tool has.
Below we've listed the average costs of pressure washers with different cleaning powers. We calculated the average results using the top prices featured on Amazon, Walmart, Lowe's, and Home Depot.
The Pressure Washer Manufacturers' Association offers recommendations on PSI and GPM levels for each level of work:
Best for light-duty work
No need to pay extra for power you don't need. Light-duty pressure washers average around $166.
Battery-powered or electric pressure washers are an excellent choice for those simple cleaning jobs. Check out Greenworks for some of the best electric, light-duty pressure washers on the market.
Light-duty pressure washer stats:
Up to 1900 PSI
Between 1.1 GPM and 1.4 GPM
Light-duty pressure washers are best for:
Patio furniture
Grills
Cars
Walkways
Boats
Windows
Dirt bikes
Best for medium-duty work
Electric and gas-powered pressure washers are ideal for medium duty-work as long as the PSI isn't set too high. Medium-duty pressure washers average around $246.
Our top choice? The A-iPower APW2700C–– with a 2700 PSI and 2.3 GPM, it delivers excellent cleaning power.
Medium-duty pressure washer stats:
Between 1900 PSI and 2800 PSI
Between 1.8 GPM and 2.5 GPM
Medium-duty pressure washers are best for:
Driveways
Sidewalks
Siding
Paint prep
Best for heavy-duty work
Heavy-duty pressure washers can be expensive, averaging around $422. Most heavy-duty pressure washers are gas-powered and can reach PSI levels as high as 4000.
But remember, your bill will rise along with the PSI. If quality cleaning power is what you need, SIMPSON is the first place to look.
Heavy-duty pressure washer stats:
2800 PSI or more
2.5 GPM or more
Heavy-duty pressure washers are best used for:
Decks
Patios
Oil stains
To remove rust, paint, or graffiti
The golden rule: Always use the appropriate PSI for the task at hand. Changing the nozzle tip will help you adjust the tool to lower or raise pressure. If the PSI is too high, you risk damaging sensitive surfaces.
Hose length
Your tool will come with a hose that can withstand high water pressure, unlike a garden hose. A long hose allows you to extend your reach when cleaning. You also won't have to lug around a heavy machine as much.
Pressure washer hose lengths typically range from 16 to 50 feet. Pressure washers with longer hoses are likely to cost more.
Pump
If you're buying a gas-powered pressure washer, its pump type will have a significant impact on the cost. The two most common pumps are triplex pumps and axial pumps.
Triplex pumps are typically more expensive.
Let's take a closer look at axial pumps and triplex pumps:
Axial
Pressure washers with axial pumps are more affordable than gas pressure washers with triplex pumps. Axial pumps are low maintenance, and they're ideal for homeowners who only need to take care of a few small jobs around the home.
Triplex
Despite their high-maintenance requirements, triplex pumps ensure a longer machine lifespan and greater efficiency than an axial pump. A triplex pump is also better for demanding jobs and frequent commercial-level work.
Detergent tank
If you need to wash your dirty surfaces with a cleaning solution, consider a pressure washer with a built-in detergent tank.
Some pressure washers have two detergent tanks that allow you to perform different cleaning jobs at once. But remember, this added feature may increase the price.
Portability
No one likes dragging a heavy machine over bumpy terrain. That's why some pressure washers are designed to have enhanced portability features.
With a smoother work experience comes a higher price. For this reason, battery-powered pressure washers are typically more expensive than corded pressure washers. Battery-powered pressure washers may not deliver a lot of power, but they can be used almost anywhere.
Examples of portability features include:
Built-in wheels that help you move the heavy machine throughout the worksite. The larger the wheels, the easier it is to move the tool.
A lightweight design crafted by the manufacturer.
A cart-like design that allows for easy movement and accessibility to the hose and nozzles.
A portable bucket the user can fill in case no other water source is nearby.
Brand
Buying from a company you trust will usually lead to a higher cost. When you buy from a trusted manufacturer, you can feel confident knowing you're buying a high-quality product. Some companies will even include a warranty, increasing the price tag.
Popular pressure washer brands include:
GREENWORKS
SIMPSON
Generac
Karcher
Ryobi
Sun Joe
Extra Services
If you're looking to boost your home's curb appeal with a clean driveway and sparkling walkways, you're on the right track. But maintaining your landscape is hard work, and it's not exactly how you want to spend your weekends.
Instead, hire a professional who can get your lawn looking pristine and manicured in no time. Professional solutions you may like to consider are:
Yard Cleanups
Mulching
Flower Bed Planting
Lawn Mowing
Bush Trimming
Sod Installation
Yard cleanups
Yard cleanups are a great way to save money on multiple services. All the routine cleanup services are performed at once and at a lower cost to you. Most homeowners can expect to pay between $75 and $450 for yard cleanup.
Depending on the agreement you have with your lawn care company, the pros will tidy up your landscape, remove leaves, clean up tree debris, and weed the gardens.
Mulching
Mulch in your flower beds and gardens adds beauty and texture to the landscape. Most homeowners pay between $17 to $68 per cubic yard of mulch, though this price can vary depending on the type of mulch you buy.
You can install the mulch yourself, or you can hire a professional to install the mulch for you. Professional installation costs $20 to $45 per cubic yard installed or $43 to $98 per hour.
Flower bed planting
An easy way to spruce up your landscape is to add colorful flower beds. Now that your outdoor surfaces are shining after a mighty pressure wash help them stand out with bordering flower beds.
The cost will vary depending on the flower bed's size, where you install it, and what flower types you plant. On average, the cost to plant a flower bed ranges from $650 to $3,000.
Lawn mowing
Professional lawn mowing costs most homeowners between $29 and $65.
While lawn mowing is an easy job to do yourself, not everyone wants to spend a long time in the hot sun.
Lawn mowing rates will vary depending on the pro you hire and whether they charge by the hour, per square foot, or a flat rate.
Bush trimming
Scraggly, unkempt bushes won't do your landscape any favors. Boost their appearance with professional bush trimming and pruning.
On average, homeowners can expect to pay $50 to $75 per hour for professional bush trimming or $6 to $15 per bush.
Sod installation
If your landscape isn't green, there's not much to be seen. A brand new turf will have your neighbors gushing over your lawn. And your clean deck and patio will shine brighter against a vibrant green carpet.
Sod installation usually costs homeowners $0.87 to $1.76 per square foot to cover labor and materials.
FAQ About Pressure Washers
1. How do I use a pressure washer safely?
A powerful pressure washer can easily cut through flesh if you're not careful. 

Take these measures to ensure you won't get hurt when pressure washing your driveway, your house, or anything else in your yard:

— Read and follow the pressure washer's instruction manual.
— Never aim the spray wand or spray gun at another person. 
— Never operate a pressure washer while on a ladder. The pressure washer's force may knock you over. 
— Use the appropriate nozzles for the surface you are cleaning. 
— Never clean a surface with high pressure it can't withstand. A high PSI level will damage some surfaces.
— Avoid using the 0-degree nozzle. This nozzle channels the stream's intensity into one single point, making it dangerous to use. 
— Be aware of your surroundings as you use your pressure washer.
— Always wear safety goggles, gloves, long pants, and hearing protection.
— Check electrical cords before use to avoid shock.
— Check the user manual before plugging an electric pressure washer into an extension cord. 
— Never operate a gas-powered pressure washer in an enclosed space. 
2. What is the difference between power washing and pressure washing?
You've probably heard the terms power washer and pressure washer used interchangeably. Both tools use highly pressurized water to clean dirty surfaces, but a power washer heats the water. A pressure washer cleans with cold water. 

Keep in mind that hot water can damage some surfaces. Never assume you can power wash the same surface you cleaned with a pressure washer.   
3. How do I find the right pressure washer?
It's important to evaluate your needs before swiping the credit card for a new pressure washer.

Want a pressure washer that won't restrict you to a power cord and has high cleaning power? Then you may want to consider a gas pressure washer.

Prefer an eco-friendly option? Go with a corded model instead. 

Our pressure washer buyers guide can help you find the right tool for you. Scout online for your pressure washer or head to your local home improvement store.

If you're shopping around for other tools, our leaf blower and lawn mower buyers guides might also prove useful. 
Conclusion
If your deck is greener than your turf, then a pressure washer should be at the top of your shopping list.
But operating a pressure washer might prove difficult for some users. These tools are powerful and may cause serious harm if not handled properly.
Take the pressure off yourself and call a local pressure washing professional to do the job for you.
Main Photo Credit: Marco Verch Professional Photographer / Flickr / CC BY 2.0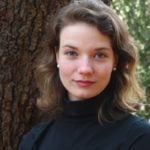 Jane Purnell
Jane Purnell is an artist, writer, and nature lover. She enjoys teaching readers about the importance of eco-friendly lawn care, integrated pest management, biodiversity, and sustainable landscaping.