Building a 20×20 room addition can give you the extra space you need in your house, and it's a lot cheaper than buying a new home. Most homeowners spend from $42,000 to $88,000 to add a room of this size. The national average 20×20 room addition cost is $65,000.
The rate breaks down to about $80 to $200 per square foot for an average cost of $140 per square foot. To figure out the approximate cost of a larger or smaller room addition, simply multiply the square footage by $140.
How much does a 20×20 room addition cost?
National average cost: $65,000
Typical price range: $42,000 – $88,000
Extreme low end: $15,000
Extreme high end: $200,000
These prices include the materials and a general contractor's labor costs. But keep in mind, every choice you make about construction methods and materials can raise or lower that cost.
For example, if you add on a prefabricated or modular room on the first floor instead of a custom build, the project may only cost around $15,000. But building a 20×20 second floor with more expensive construction materials, several plumbing fixtures, and intricate electrical work might increase the price to as high as $200,000.
We'll break down the cost factors piece by piece to help you estimate how much your specific room addition will cost. We'll also go over the costs of other common home additions.
Cost Breakdown for 20×20 Room Addition
What exactly goes into the cost of a room addition? From the foundation to the roof to the inside of the walls, a new room needs countless pieces installed. For a project of this scale, you'll usually hire a general contractor, who will subcontract specialists for electrical work, plumbing installation, and similar jobs.
You can estimate your budget by looking at the average cost of each element of construction. You may even find ways to save money on your project.
CONSTRUCTION ELEMENT
AVERAGE COST
Windows
$193 – $845
per window
Insulation
$200 – $1,600
Building permits
$250 – $850
Doors
$393 – $2,013
per door
Site preparation
$400 – $800
Drywall
$600 – $1,200
Electrical work
$630 – $1,930
Roofing
$800 – $8,000
Siding
$800 – $10,800
Plumbing
$975 – $2,900
Flooring
$1,100 – $4,500
Interior painting
$1,216 – $3,269
HVAC ductwork
$1,933 – $4,767
Foundation
$2,400 – $6,200
Design
$2,740 – $9,450
Framing
$2,800 – $5,200
Windows
Windows come in many sizes and styles, from a large picture window offering a view of the front yard to a bay window protruding from the wall to create a reading nook. Each type of window comes with its own installation needs and costs.
You can expect to pay between $193 and $845 per window, including materials and labor. Custom designs and more involved installations (like bay windows) will fall closer to the high end of that range.
Insulation
If your 20×20 room addition will be a living space – such as a living room, dining room, or bedroom – rather than a garage, you'll need to install insulation. Insulation will keep the room cooler in the summer and warmer in the winter, putting less strain on your HVAC system and lowering your energy usage.
You have a few options for type of installation. Common types, from least to most expensive, are batt insulation, blown-in insulation, and spray foam insulation. For a 20×20 room, the total cost of installing insulation will range between $200 and $1,600. Your cost will depend on the type you choose and your contractor's labor rates.
Building permits
Though not technically a part of the construction process, a building permit (or multiple building permits) is a necessity for a construction project of this size. Your contractor can usually pull permits from local municipalities more easily than you would be able to on your own. The exact permit you need and its cost will depend on where you live, but most homeowners pay between $250 and $850 for building permits.
Doors
To install a door in an existing wall, your contractor will have to knock out a portion of the wall. If your contractor is building a new wall with a door, they can leave space for the door during construction. With labor rates and the cost of the door itself, installation will cost from $393 to $2,013 per door.
Site preparation
If you're "building out," or expanding your home along the ground, you'll first have to get rid of any obstacles. This can mean simply digging up a few bushes or a flower bed. In that case, you can probably save some money and do the work yourself.
But if you're building into a wooded area and you need several trees removed, you'll need to hire a professional land clearing service with the necessary training and equipment. Land clearing for a home addition will cost somewhere between $400 and $800.
Drywall
Most construction codes require drywall, but even if they didn't, you would still want to install it for function and appearance. A finished room needs drywall inside, especially because of its fire resistance. Whether your general contractor installs the drywall or they hire a drywall subcontractor, this part of construction will cost between $600 and $1,200.
Electrical work
No matter how you plan to use your new room, it will likely need electricity for lights and power outlets. In most cases, your general contractor will hire a separate electrician for this part of the job. Complete electrical work for a 20×20 room will typically cost from $630 to $1,930.
Roofing
Installing a roof for a room addition follows the same principle as installing siding. For a cohesive look, you'll need to match the new roofing material to the rest of your home. The total cost of the roof will depend on which material you use. With materials and labor, you could spend $800 to $8,000 for roofing.
Siding
Since you want your new room addition to look like it's always been a part of your home, it's best to match the siding to the rest of the house.
The cost of installing 400 square feet of siding varies by material, anywhere from $800 to $10,800. Natural stone, which can reach almost $30 per square foot, is the most expensive option. Vinyl, aluminum, and fiber cement siding are the most affordable.
Plumbing
Depending on the type of room, you may need new pipes installed. For example, a living room won't have a sink, toilet, or other features that require new plumbing. But you might have something less traditional in mind for your room addition – such as an art studio with a sink for cleaning up. That will need a water hookup.
Depending on the specific fixtures your room needs and the piping necessary, you might pay anywhere from $975 to $2,900 to install plumbing for a 20×20 room addition.
Flooring
The purpose of your new room will determine the type of floor you should install. For instance, in a family room or other living space, you'll likely choose carpet or wood flooring.
Carpet is by far more affordable, but many homeowners prefer wood (or faux wood) because it's easier to clean and has a more upscale appearance. Depending on the specific flooring you choose, you'll pay between $1,100 and $4,500 for a 20×20 room.
Interior painting
Looking for more of a finish than drywall can offer? You can paint your interior walls in the color and finish of your choice to customize the space. Hiring a professional to paint your walls will cost about $1,216 to $3,269.
This is another part of your room addition project where you can save significant money by going the DIY route. Painting indoor walls is a fairly easy job for most homeowners. You could spend less than $100 on paint, compared to the thousands you would spend if you paid a professional to do the work for you.
HVAC ductwork
You have a couple of options for heating and cooling the new room. The simplest (and usually cheapest) route would be to purchase a window AC unit and plug-in heater for the room.
Alternatively, your contractor or a subcontracted HVAC pro can install ducts in the walls during construction and connect them to your home's existing HVAC system. The ductwork to efficiently regulate temperature in a 20×20 room would cost about $1,933 to $4,767 to install.
Foundation
Once the land is clear, the next step is laying the foundation for your new room. This is where "building up," or adding a second story, can save money compared to building out. When you build up, you won't have to lay new foundation, but you may have to reinforce the existing one to make it strong enough to hold the extra weight.
Building up isn't always allowed. You'll have to check your local building codes and HOA rules to find out if you can add a second story to your home. If building up isn't an option – or if you just don't like the idea of adding a second floor – expect to pay about $2,400 to $6,200 to lay a new foundation for your addition.
Design
The first step to any architecture project is design. How will the new room fit with the rest of your home? How can you make it look like a natural part of the house instead of a tacked-on afterthought? Your general contractor should be able to answer these questions and draw up your blueprints.
For more complicated projects, or if you want the best design possible, you might need to hire a separate architect or draftsperson to create the room addition for you. Most of the time, these design services cost 10% to 17% of the total project. On average, that comes out to about $2,740 to $9,450 depending on the scale and complexity of the room.
Framing
When it comes to framing, you can choose between a less expensive stick-built wood frame and a more expensive but sturdier cinder block frame.
We recommend a cinder block frame for areas with high humidity, where excessive moisture in the air can cause wood to rot. The sturdier foundation also works best in places where destructive weather such as hurricanes or tornadoes is a concern.
Framing will usually cost between $2,800 and $5,200 for materials and labor, with wood frames closer to the low end of that range and cinder blocks at the high end.
Other Home Addition Costs
When adding onto your home, the possibilities are endless. A 20×20 room is a popular multi-use addition, but your project could be any shape or size. Now, we'll go into the average costs of more specific addition projects, from a full in-law suite to a sunroom to a small bump-out.
| | |
| --- | --- |
| TYPE OF ADDITION | AVERAGE COST |
| Dormer | $3,000 – $8,000 |
| Balcony | $3,600 – $9,000 |
| Bump-out | $4,000 – $30,000 |
| Laundry room | $5,000 – $7,500 |
| Mudroom | $6,800 – $15,400 |
| Porch | $13,500 – $27,000 |
| Cantilever | $15,000 – $25,000 |
| Garage | $19,450 – $42,377 |
| Bathroom | $21,000 – $60,700 |
| Sunroom | $21,000 – $68,300 |
| Kitchen | $41,000 – $69,500 |
| Master suite / master bedroom | $42,200 – $98,250 |
| In-law suite | $60,700 – $111,700 |
Dormer addition
You've likely seen small triangular or round-topped nooks, usually with a window, jutting out from the roofs of homes. These features, called dormers, are common in homes with steep roofs. A dormer can create extra storage space or allow you to add a cozy window seat.
Adding a dormer onto your home will usually cost about $3,000 to $8,000, and you can often save on construction costs if you add it at the same time as a roof replacement.
Balcony addition
A balcony is a relatively simple addition that gives you more outdoor living space and doesn't require laying or reinforcing a foundation. Most homeowners pay between $3,600 and $9,000 to add a balcony to a second-story home. Your cost will depend on the size of the balcony and the structural materials you use, usually wood or steel.
Bump-out
If your home needs more space but you don't have the money to add a whole new room, you could consider a bump-out instead. A bump-out extends an existing room and can range from two feet up to 15 feet.
For a larger bump-out, you would have to add more footings and extend your foundation, which would significantly increase costs. Depending on size and design, a bump-out can cost anywhere from $4,000 to $30,000.
Laundry room addition
Most laundry rooms are small and simple, often under 50 square feet. They typically feature waterproof flooring, hookups for a washer and dryer, and cabinets or other storage space. The average laundry room addition costs $5,000 to $7,500.
Mudroom addition
A mudroom is a designated place to be messy – perfect for homes with lots of children or pets. It's a small entrance room where you can store dirty shoes, coats, and umbrellas to keep them from mucking up the rest of the house.
Some typical features of a mudroom include durable and easy-to-clean flooring, coat and bag hooks, and cubbies. Most homeowners spend about $6,800 to $15,400 to add a mudroom.
Porch addition
Many people dream of owning a home with a front porch where they can sit in a rocking chair and enjoy a quiet afternoon. You can achieve that dream with a new porch addition for about $13,500 to $27,000.
Your porch could be a small space surrounding the front door, a wide veranda wrapping around the entire home, or anything in between. The cost of your porch addition will depend on its size, design, and the materials used to build it. Any porch (if well-built) will boost your home's curb appeal and increase property value.
Cantilever addition
With a little help from physics and an experienced architect, you can expand a second-story room without having to lay a new foundation. A cantilever is a modern feature involving a projecting beam attached to the wall of your home on one end and hanging in empty space on the other end. Whether it's an option for your home depends on specific measurements that your home designer can help you figure out.
Cantilever additions can be convenient because they don't take up any ground space, but they have to be small for the beam to support them. Most of these additions extend only about two feet, and they cost anywhere from $15,000 to $25,000.
Garage addition
Like in-law suites, garages can be attached or detached. A detached garage will cost more because your contractor will have to build all four walls and the rest of the structure from scratch. Other factors like size, construction materials, and the extras will also affect cost. Most garage additions cost between $19,450 and $42,377.
Bathroom addition
Bathrooms are typically smaller than most other rooms, but they can be expensive to install because of all the plumbing fixtures. At the very least, your plumber will have to install pipes for one sink and one toilet for a half-bath. More luxurious bathrooms might include two sinks, a walk-in shower, a bathtub, and a toilet.
Larger bathrooms with more features will take more materials and more work to install, so they'll be more expensive. A simple half-bath will cost close to $21,000 to add on to your home, while a more involved full bathroom could cost upwards of $60,700.
Sunroom addition
Sunrooms, sometimes called Florida rooms, are spaces to enjoy the outdoors without actually having to go outdoors. A sunroom will usually feature large windows, screen walls, or even a roof and walls lined completely with glass panels. You can build your own custom sunroom or purchase an easier-to-assemble prefabricated kit.
Most sunrooms will cost between $21,000 and $68,300. A four-season sunroom will need an HVAC hookup for heating in winter, so construction will cost more than a three-season sunroom. Sunrooms will also be more expensive to build in severely cold climates, where the structure has to accommodate snow load.
Kitchen addition
Kitchens have a lot of appliances, which means a lot of wiring and plumbing behind the scenes (in other words, behind the walls). That's why building a new kitchen or expanding your existing kitchen will likely cost more than a simpler room such as a bedroom or living room.
Most kitchen additions cost between $41,000 and $69,500. That total cost includes an average space of 100 to 200 square feet, general room finishings, cabinets, countertops, and new appliances.
Master suite / master bedroom addition
A master bedroom has a private bathroom attached. A master suite is essentially the same thing, but larger and with more features, such as walk-in closets or even a kitchenette.
Building a new master suite or master bedroom includes the same costs as a bathroom, with the additional cost of materials and electrical work for the attached bedroom. Depending on the size and complexity, adding a master suite or master bedroom to your home will cost anywhere from $42,200 to $98,250.
In-law suite addition
An in-law suite, also known as an "accessory dwelling unit," is an extra structure on your property. It can be attached to the house or detached, and include a full kitchen and bathroom. Someone could live there seperate from the residents of the main house, which makes these suites popular with multigenerational families living together.
Because an in-law suite is essentially a small home unto itself, adding one on your property costs from about $60,700 to $111,700. They're usually worth the high price tag because they increase home value significantly. Some municipalities or HOAs won't allow in-law suites, so check local regulations before you get your heart set on one.
Build Up or Build Out?
When you build up, you add a room to your existing second story or add a second story to a one-story home. Building up eliminates the need to expand your home's foundation, which could shave more than $6,000 off your total construction cost.
If you don't have much ground space on your property, building up gives you the opportunity to augment your home without cutting into an already limited yard. In some cases, you may have so little space that building up is your only option for adding on to your home.
Building up isn't necessarily less expensive than building out. Your home's foundation may not be strong enough to bear the weight of an added story, in which case you would have to reinforce it with additional materials. Reinforcing an existing foundation can sometimes cost as much as laying a new one.
Note: Some cities and HOAs have rules about the height of your home that could limit your options for building up. You'll also need to keep the size of surrounding homes in mind, since building a two-story home in a neighborhood full of one-story homes could negatively impact your property value and decrease the return on your investment.
Most homeowners will choose to build out, or add another room at the ground level or on a cantilever, extending the house lengthwise instead of heightwise. A cantilever can only bear limited weight, so most build-outs will be on the first floor. That means your contractor would have to lay a new foundation.
Building on the ground also means you have to have enough space for the addition on your property. Even if you think you have the room, make sure the new room wouldn't add too much to the impervious cover percentage, or the amount of ground surface on your property that can't absorb water. Otherwise, you might subject your property to flooding and poor stormwater runoff management.
20×20 Room Addition Cost by Location
Cost of construction materials and labor rates vary significantly based on where you live. While the national averages included in this guide are a good benchmark, you might end up spending much less or much more than our cost estimates because of your location.
Labor rates in a large city with a high cost of living will be higher than those in a small town. Climate can also affect costs. If you live in an area with frequent snow and freezing temperatures in winter, you may need a particular type of foundation or roofing material that costs more than some options available to homeowners in mild climates.
If you live in an area that sees hurricanes, tornadoes, or severe winds, you'll need a sturdier structure made with pricier materials. A weatherproof room addition will definitely cost you more.
FAQ About Room Additions
1. How can you save money on a room addition?

A home addition is a huge project that requires a contractor. It's not a simple DIY home improvement job. If you're nervous about the cost of hiring a contractor, here are some things you as the homeowner can do to cut costs:

— Prep the site yourself by removing landscaping and other obstacles in the way of construction
— Tear down walls and haul debris to the dump yourself
— Clean up the site at the end of every day so your construction team doesn't have to
— Do your own finish work such as painting, sanding, etc.
2. Are architects or draftspeople needed for additions?

You don't necessarily have to hire an architect or draftsperson for your home addition project, but their expert eye for home design can make the finished product look a lot better. An addition designed by an architect is more likely to flow well with the rest of your home. 
3. Does a room addition add value to your home?

Yes, an addition increases a home's square footage and therefore boosts resale value. 
Conclusion
The overall cost of adding a 20×20 room to your home depends entirely on what you plan to use the room for and what features it needs. Most homeowners pay a general contractor between $42,000 and $88,000 for the materials and labor required to build an addition of this size. The rate for a general room addition is about $80 to $200 per square foot.
For an accurate estimate of your budget, you'll need to know specifics about the construction materials your project will use. And remember, other kinds of addition — such as a new garage, kitchen, or sunroom – each have their own price point to keep in mind.
Main Photo Credit: Jon Hurd / Flickr / CC BY 2.0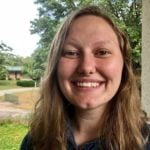 Jordan Ardoin
Jordan Ardoin is a writer and editor with a passion for sustainable, earth-friendly gardening and lawn care practices. When she isn't sharing her knowledge about lawn care and landscaping, you can find her curled up with a good book and a cat in her lap.