When you think of raised garden beds, rows of square and rectangular planter boxes probably come to mind. But that's just one idea for landscaping with raised garden beds. Plenty of other design options abound — in material selection, garden shape, and functionality.
Let's get started.
5 Ways to Get Creative with Raised Garden Beds
1. Diversify your materials
Most raised garden beds consist of a wooden frame. Wood is perfect for creating a traditional aesthetic in a backyard or side yard. Constructing one can be labor-intensive, and if this is your first time doing so, a DIY raised garden bed kit may be the best option.
Note: If raising an edible garden, don't use treated wood, as the copper inside it can get into the soil and potentially be harmful. Instead, use rot-resistant lumber, such as cedar or redwood.
For added texture and color in your garden design, consider these other materials:
Cinder blocks
Concrete blocks
Tires
Corrugated metal
Wicker
Stone
Fabric
Cost: Initial garden box builds can hit your pockets hard. There's the size of your bed, the material, soil, tools, and hardware cloth in addition to plants. A ready-made kit may be cheaper. Planning to build from scratch? Prices can range from $500 to $2,000-plus. A kit ranges from $75 to more than $1,000 if it comes with enough features.
2. Play with layers
Install tiered bed designs to take advantage of vertical gardening. Ideal for smaller spaces, options include pyramid-shaped beds (like the one pictured above) and multi-level garden planters. These beds can be wood, cinder blocks, fabric, or any other material, and can grow everything from an herb garden to flowers to fruits and vegetables.
Or consider adding a trellis to the mix. This will take a standard planting box to new heights and allow you to grow vines for even more texture.
Cost: You can buy pre-made tiered planters for around $35, but you can spend more than $300. For a DIY project, materials typically cost less than $500.
3. Add beauty and functionality
One advantage of raised bed gardening is that it's a more comfortable experience. There's less bending over and kneeling to reach the soil and plants. To turn this level of ease up a notch, design a garden bed plan that includes seating.
Bonus: These benches can double as mini tables to hold the supplies you'll need while tending to your plants.
Cost: For lumber, screws, and potting soil, expect to pay around $200. But you may need to buy other tools, such as a circular saw, measuring tape, and a drill, which will raise your costs.
4. Square foot gardening
If you'd like to focus your efforts on establishing a vegetable garden or kitchen garden, try square foot gardening. This gardening technique calls for just one type of vegetable or herb in each section, making manageability much easier.
Rather than a standard rectangular raised bed with segments of small squares, you can also opt for a wheel-shaped garden planter with triangular sections. You can grow a number of vegetables in this design:
Eggplant
Spinach
Carrots
Beets
Onions
Rosemary
Basil
Cilantro
Thyme
Oregano
Cost: The Square Foot Gardening Foundation recommends its own raised garden design to save time and money. It's  "estimated to cost 50% less, uses 20% less space, 10% of the water, and only 2% of the work compared to single row gardening." Plan to spend around $100 for the initial setup, which covers the cost of lumber and plants. Of course, your cost may be slightly less or slightly more, depending on how much you choose to spend on seeds, soil, and building materials.
5. Incorporate a garden enclosure
Even if you don't have space (or the money) to build a greenhouse, you can still extend your growing season in a similar fashion with a hoop house. With heavy plastic and arches, you can place a hoop house over raised garden spaces. This will shield your plants against extreme weather conditions, such as cold and wind.
To build one yourself, follow these directions from Instructables. Here's what you'll need:
Lumber
Plastic sheeting
Hoop supports
Garden irrigation hose
Corner brackets
Stainless steel screws
A hand saw and a power drill or screwdriver
Cost: A DIY hoop house can cost you around $35. If you buy one already made, plan to spend between $20 and $60, depending on type and size.
Another garden enclosure option is chicken wire. This is especially useful if you live in a wooded area with wildlife. Just attach chicken wire to the sides of your raised beds to keep rabbits out of your garden. You also can place chicken wire at the bottom of the bed to hinder burrowers like gophers from getting to your plants.
Raised Garden Bed FAQ
1. How deep should a raised bed garden be?
Experts recommend building your raised garden bed about 8 to 12 inches deep when it comes to flowers and shrubs. If you're growing a kitchen garden, 12 to 18 inches deep is best.
2. In a square foot garden, how should I space my plants?
Unlike row gardening, square foot gardening allows for easy access to all plants in an area without worrying that you might trample on them. Divide sections yourself, or make things simpler with a gardening grid. The amount of space you'll need between seeds in one segment depends on the mature size the plant will reach.
When to Call in the Landscaping Pros
Ready to build but not sure where your raised beds should go or what shape and size will be best for your property? Ask your local landscape architects for help. They'll collaborate with you on ideas and budget and develop a garden design that beautifies your outdoor space. With the hard part taken care of, you can focus on raising the garden of your dreams.
Main Photo Credit: Pixabay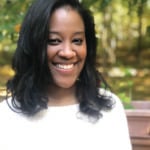 Andréa Butler
Andréa Butler is a writer and editor who loves crafting witty turns of phrase and informative, compelling copy on various topics. She especially enjoys sharing her knowledge of landscaping and pest management to help others create the outdoor spaces of their dreams.