Basil growing on the windowsill, tomatoes at your doorstep, lavender around the apartment balcony –– these are the pleasures of container gardening.
Whether you're landscaping on a budget, have a small yard, or no yard space at all, container gardening can be a fun and excellent way to grow vegetables, fruits, and herbs. Just open up the kitchen window, pick some lettuce and tomatoes, and you've got a salad dinner ready to go.
Container gardens add great visual appeal, are easy to move, and provide easy access to plants. So gather your favorite containers, grab those gardening gloves, and get ready to plant some of the best plants for your container garden.
What are Container Gardens?
Container gardening is the growing of plants in containers. Your container garden can feature a wide variety of pots and containers, including terracotta pots, hanging baskets, plastic pots, and ceramic pots. Container gardens can create a beautiful focal point that accentuates your yard, porch, balcony, or any space you wish to spruce up.
A container garden can be the perfect way to show off that stunning pottery piece your friend made for you, or maybe that window box can be used to grow savory herbs right outside your kitchen window.
Container gardens can be as high or low maintenance as you like and can grow many different plants, including:
Vegetables
Herbs
Fruits
Shrubs
Trees
Annuals
Perennials
Drought-resistant plants
Advantages of a container garden
This DIY gardening style is especially useful for gardeners living in areas with little to no yard space, such as in an apartment complex, or who don't have the budget or tools to grow a regular garden.
Container gardens are versatile. You can grow plants in containers in various places, and container gardens can add beautiful splashes of texture and color to your landscape. Container gardens are easy to move around, making them readily accessible for anyone who requires easy plant picking and less bending over. And unlike a regular garden, there is less potential for pest damage and weeds in your container garden.
Disadvantages of a container garden
Container gardens can be a challenge when it comes to proper irrigation. They can quickly dry out due to minimal soil, yet container gardens also can become waterlogged if drainage is poor. You may find your container garden needs frequent watering to avoid dryness, or you may need to correct drainage issues.
While container gardens can grow many plants, they can't grow all of them, which some gardeners may find restricting.
Gardeners also must consider a plant's root system before establishing a container garden. For instance, a small container won't sustain a tomato plant due to the plant's deep roots.
How to Build a Container Garden
Building a container garden is simple and requires only a few elements to consider when potting your plants.
Container size
It's much easier to grow plants in large containers than in small containers. Smaller pots will dry out quickly and possibly restrict root growth. Because larger containers can hold more soil, they can stay moist for more extended periods and won't require as much watering.
Roots
You'll want to consider your container's size and the root growth of your chosen plant. If your plant has an extensive root system, you'll want to opt for a large pot. But if your plant has a shallow root system, that favorite medium-sized terracotta pot of yours will work just fine.
Soil
Keep in mind that the soil around your home may not be suitable for a garden container. You may need to amend and improve the soil you wish to use in your containers for optimal plant health or use a potting mix.
Drainage
Drainage is also an essential factor for a container garden. Ensure your potting containers have drainage holes at the bottom; otherwise, your garden will become waterlogged from excess water.
Shade
When finding the right plants for your container garden, note if these plants will require shade or full sun. The last thing any gardener wants is to buy sun-loving plants, only to learn that the chosen location for the garden is too shady.
Maintenance
Every plant has its own maintenance requirements, and some plants require more maintenance than others. Fertilization, watering, harvesting, pruning, soil health –– these items will vary depending on the plants you grow.
Location
You'll want your container garden in an area where it best accentuates the surrounding space. Which corner of the old apartment balcony needs it most, or where on the porch will it add the best curb appeal. You'll also want to consider where your container garden will be most accessible, maybe on a ledge or windowsill, and where it will receive the right amount of shade and sunlight.
Best Plants for a Container Garden
A well-maintained container garden can be suitable for many different types of plants. Keep in mind that your chosen container's size and your plant's root system must go hand in hand.
Vegetables
Vegetable container gardens are a favorite for hungry gardeners who love vegetable-topped pizzas, delicious salads, and veggie-packed power bowls. Tomatoes, salad cress, chives, chili peppers, bell peppers, squash, broccoli, cabbage, carrots, potatoes, lettuce, eggplant, and radishes make great vegetable container crops.
Herbs
These aromatic plants are used for medicinal purposes, to garnish and flavor foods, and for their soothing fragrances. A few basil leaves sprinkled over your pizza or pasta dish will leave your taste buds very pleased. Popular herbs for a container garden include rosemary, mint, basil, thyme, oregano, parsley, lemon balm, and sage.
Fruits
You may not be able to grow James' giant peach. Still, with cultivars specific to container gardens, you can grow a small plant that produces delicious fruit for you to harvest, including apples, strawberries, blueberries, gooseberries, raspberries, cherries, figs, peaches, plums, and pears.
Shrubs
Shrubs can add beautiful texture and color to your space, whether it's an expansive yard, a small space, or a shared courtyard. Terrific container garden shrubs include boxwoods, Blue Star juniper, hydrangea, rhododendron, roses, and Japanese aucuba.
Trees
Consider adding a small tree to your garden for a beautiful focal point that draws the eye to your entire container garden display. Keep in mind that you'll need to plant tree cultivars that are suitable for container planting. Flowering dogwood, Japanese maple, olive, starry magnolia, and bay trees can make great centerpieces for your container garden.
Annuals
Annuals can add fantastic color and appeal to your container garden. Place them along your window sill, porch steps, or driveway, and you'll be flaunting instant curb appeal.
Remember that annuals, unlike perennials, do not return the following growing season and must be replanted every year. Stunning annuals to feature in your container garden include geraniums, marigolds, petunias, coleus, and verbena.
Perennials
For beautiful appeal that you needn't replace every year, spruce up your container garden with perennials. These stunning plants return every growing season to add vibrancy, fragrance, and color to your space.
For container gardening, perfect perennials include chrysanthemum, coreopsis, lavender, catmint, primrose, hosta, and foxglove.
Drought-resistant plants
If you're looking for a low-maintenance garden that won't take up too much time to maintain, consider planting a drought-resistant container garden featuring succulents.
Coupled with a few of your favorite stones, these fleshy plants are eye-catching and conserve water. Beautiful succulents for a container garden include cacti, jade, aloe, and agave.
FAQ about container gardening
Can gravel at the bottom of the container help with drainage?
Gravel won't increase drainage, and it's harmful to some plants.
Soil retains moisture like a sponge and doesn't begin to release any water until it's fully saturated. As the soil starts to saturate with water, the water settles near the soil's bottom, right above the gravel. Remember, the water wouldn't pass through the soil until the soil is fully saturated.
As the water begins to collect at the bottom of the soil, what you've actually done with the gravel is make the flower pot smaller. There is now less space for the roots to grow, and the roots are sitting in harmful, moist soil that could have otherwise been further down the pot.
So while adding gravel to your pot may seem like excellent drainage, it can cause root rot and kill many of your container plants.
What is the best soil for my containers?
Regular garden soil likely won't give your container garden the aeration, drainage, or nutrients it needs. You'll want to opt for a potting soil that's customized to satisfy your chosen plants and can drain well but still retain moisture.
Potting soil can be made at home or bought at your local gardening or home improvement store.
Should I plant seeds or transplants?
Whether you grow your plant from seed or transplant depends on the length of your growing season, how well the plant's seed can germinate, and how well the plant can be transplanted.
If you wish to grow a plant that takes longer to grow, but your growing season is short (which is the case up North), then you'll likely want to begin growing your container garden with a more developed nursery plant.
Otherwise, if you have a long growing season and the plant germinates well from seed, planting seeds can be a great option.
You may also want to grow from seed if the plant you wish to grow doesn't transplant well. Plants such as carrots, cucumbers, and lettuce don't grow well after being transplanted and are best grown from seed.
When to Call a Professional Landscaper
Call a professional landscaper near you if you need assistance with design, maintenance, or installing your container garden.
A professional can help create a design plan that highlights your space and suggest the best plants for your garden.
If you need assistance with watering or pruning, a professional is one call away. And if you're not much of a green thumb, a landscaper can take care of the entire project for you, so you don't have to lift a finger.
Main image credit: Pixaline, Pixabay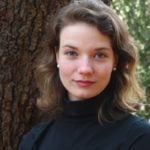 Jane Purnell
Jane Purnell is an artist, writer, and nature lover. She enjoys teaching readers about the importance of eco-friendly lawn care, integrated pest management, biodiversity, and sustainable landscaping.