When tethered to the ground, dreams will never have the chance to soar — and that also goes for the big dreams you have for your garden.
Don't let limited space on land keep your plant plans on hold. Try vertical gardening instead, and transform walls, trellises, fencing, balconies, and arbors into the outdoor haven you've always envisioned.
What is Vertical Gardening?
Vertical gardening is just as it sounds — arranging various types of plants in such a way that they grow up (or vertically). This can be done in a number of ways. You can install pots along shelves on an exterior wall, hook hanging baskets on windowsills, or train climbing plants to ascend trellises, railings, pergolas, or other freestanding structures.
Need some inspiration? Take a look at 13 vertical garden design ideas you can use to spruce up your small space.
13 Vertical Gardening Design Ideas
1. Trellises for vining plants
Typically adorned with mesh latticework, trellises are frames made to support the growth of climbing plants. They can be fashioned out of all sorts of materials — including wood, heavy plastics, wire, and metal. You can affix them to an exterior wall or leave them freestanding to lean against another structure. You can also stake them into the ground to remain in place.
Advantages:
Can produce more high-quality fruits and vegetables
Prevents problems with pests and diseases
Maximizes garden space
Good for people of all ages and abilities; no need for bending
Best plants to grow include:
Melons
Pole beans
Cucumbers
Pumpkins
Ivy (various types)
Honeysuckle
Wisteria
Blackberries
Raspberries
Clematis
Morning glories
Experts at the University of Minnesota Extension recommend planting vines at the base of the trellis, weaving them in and out of the mesh while young to train them to grow upward. Be sure to leave the appropriate amount of growing space between plants, as you would in any other garden setting.
Maintenance: From time to time, trellises may require replacement of building materials, such as wood, wire, and metal, as each can deteriorate after a couple years or so. Other upkeep can include repainting wood, trimming back dead vines, and keeping the ground area clear of leaves and debris.
Cost: If you build your own, you'll spend around $100 for wooden planks, wood adhesive, screws, mesh, wire, potting soil, and plants. To cut the cost of wood, build a trellis using branches from trees in your yard instead. Ready-made trellises can range in price from $12 to $100, depending on size and materials used.
2. Green walls of container plants
The perfect weekend DIY project, these green walls act as a form of container gardening. Affix pots to fencing, to the exterior wall of your home, or a freestanding structure. Or, for an even simpler route, purchase an instant living wall like this one from Amazon.
Advantages:
Easy to set up
Adds beauty and interest
No need for weeding
You can switch up types of plants and styles of pots quickly and simply
Makes tending to individual plants easier than an in-ground setting
Best plants to grow include:
Pots (or other containers of your choice) make it easy to grow just about any plants, whether you're starting an herb garden, a vegetable garden, a succulent garden, a flower garden, or a mix of each. A few plants to try:
Basil
Cilantro
Radishes
Pole beans
Cucumbers
Coleus
Ferns
Alyssum
Pansies
Maintenance: Caring for living wall container gardens requires frequent watering (once or twice a day) and fertilizing (about every two weeks). It's also important to deadhead blooms as needed and switch out types of plants with each new season.
Cost: Build your own container-based green wall for about $100, including materials and plants. Or, buy one ready to go for $30 to $80 (not including plants).
3. Hydroponic living walls
Using nutrient-rich water instead of soil (a process known as hydroponics), a less boxy style of green wall can grow, like these from Green Over Grey. If you're looking to install a living wall that more closely resembles a mural, this is the way to go. Hydroponic gardens can also be grown inside piping, towers, and gutters.
Advantages:
Creates more interest/beauty
No worries about soil-borne diseases
Reduces stress/anxiety; promotes overall well-being
Can lower energy bills up to 20%
Lessens air, water, and noise pollution
No weeding necessary
Provides shade in summer, insulation in winter, and helps mitigate stormwater runoff
Best plants to grow include:
Impatiens
Salvia
Shrubbery
Petunias
Wallflowers
Begonias
Coral bells
Fountain grass
Dwarf papyrus
Ferns
Succulents
Herbs
Maintenance: Hydroponic vertical gardens are pretty low-maintenance. They run on their own irrigation system, so you'll just need to check on your plants every few days to ensure things are running smoothly. Check for pests and diseases, add water every few days as needed, and change the nutrient basin about once per month.
Cost: This type of living wall is typically designed and built by experts. Prices range from $500 to $2,000, depending on size, difficulty, and plants selected. Or opt for a less expensive, no-maintenance version made from preserved moss like this.
4. Pallet planters for herbs and more
Into upcycling? Consider building a pallet planter. It won't take up a lot of space, and your new vertical garden can be ready to use in about an hour.
Grow plants directly inside the pallet, attach planter boxes, or place pots inside. Before using your pallet planter as an edible garden, make sure the wood is safe for such use.
Advantages:
Helps the environment through repurposing
Budget-friendly; can find pallets for free or very low cost
Easy to assemble (pallet is already made)
No weeding necessary
Best plants to grow include:
Strawberries
Various herbs
Arugula
Lettuces
Cherry tomatoes
Nasturtium flowers
Succulents
Petunias
Maintenance: Watering daily is a must. Like other container gardens, this one can lose moisture quickly. Trim plants back as directed.
Cost: Y ou can get free pallets at your local grocery, hardware store, or lumberyard. You'll need some other supplies, including a circular saw, landscape fabric, staple gun, potting soil, and, of course, plants. In total, expect to pay $50 to $200, depending on whether you already have a circular saw on hand. 
5. Build a gutter garden
Another type of container gardening is to repurpose actual gutters (or use PVC pipes). Mount the gutters or pipes on your wooden fence, a trellis, an exterior wall, your deck railings, or a freestanding structure. You can also choose to hang them. Drill holes into the bottom of these planters to ensure proper drainage.
Advantages:
Eco-friendly (and economical) if repurposing old gutters
Space-saving
No bending necessary to tend to plants
Weeding isn't an issue
Versatile designs
Can function as an art piece and privacy structure
Keeps plants out of reach of animals
Best plants to grow include:
Leafy greens and other vegetables
Grass-like ornamental plants
Pansies
Poppies
Marigolds
Strawberries
Succulents
Herbs
Note: If using PVC pipes instead of actual gutters, do not grow edible plants in them, as PVC pipes may leak chemicals into the soil.
Maintenance: The soil in container gardens tends to dry out quickly, since there's no connection to moisture from the ground. Be sure to water daily, perhaps twice daily. Fertilize frequently and replace the soil after each growing season.
Cost: This DIY project will run you about $50.
6. Decorate with PVC pipes
Besides gutter gardens, PVC pipes can level up your vertical garden's presentation. You can purchase them in different colors, use them as a tower garden, or attach plumbing elbows directly to exterior walls. 
Advantages:
Lightweight
Saves space
Cost-effective
Can hold soil, plants, and water without the risk of breaking
Best plants to grow:
Don't use PVC pipes to grow fruits and vegetables, as these pipes are treated with chemicals. Instead, try these plants:
Pansies
Begonias
Ivy
Geraniums
Succulents
Maintenance: Water and fertilize plants regularly. Check for diseases and pests and change soil after each growing season.
Cost: Depending on the level of difficulty, this type of vertical garden can cost between $30 and $100-plus.
7. Tower gardens for edible plants
These tower-shaped planters can be used indoors or outdoors and have hydroponic (or aeroponic) systems, both of which use water-only rather than soil. Able to hold several dozen plants, you can use tower gardens to grow fruits, vegetables, herbs, and flowers.
Advantages:
Depending on size, you can grow 50+ plants at a time
No prior gardening experience needed
Takes up little space
Produces greater yields
Best plants to grow include:
Strawberries
Tomatoes
Kale
Chard
Lettuce
Eggplant
Flowers
Squash
Peppers
Maintenance: Low; be sure to clean the tower after each growing season. Also, monitor water levels in the tank and refill as needed.
Cost: If you're handy and want to build your own, the cost of materials will run about $300. Or, you can purchase a ready-made tower like this one for close to $700 total.
8. Create visual interest with hanging pots
Add color and texture to the ceilings and walls of decks, porches, and patios with flower-filled, lightweight hanging pots or baskets. Experts recommend using climbing plants mixed with tall and clumping varieties.
Advantages:
Improved environment can boost mood/overall wellness
Maximize space
Can be used as a privacy screen
Makes gardening accessible for all ages and abilities; no bending necessary
Best plants to grow include:
Daisies
Lamium
Coleus
Geraniums
Ivy
Bidens
Saliva
Snapdragons
Fuschia
Verbena
Ferns
Maintenance: Use potting mix over heavy soil and infuse it with a slow-release fertilizer. Water as needed (when soil feels dry to the touch) and deadhead blooms weekly.
Cost: Expect to spend between $35 and $100 on hanging pots, potting mix, and flowers, depending on size and features of containers, amount of planting material, and number of plants.
9. Living wall of succulents
Another wall art-style plant display, this simple DIY project can be made from a shadow box or other deep-set picture frame.
No matter the shape or size, a wall of contrasting succulents will add beauty to any indoor or outdoor space. Check out this tutorial for help making your own.
Advantages:
Easy to maintain
No weeding necessary
Thrives in just about any climate
Help reduce air pollution; add visual interest
Lessens stress and anxiety
Best plants to grow include:
Graptoveria blue pearl
Mother of pearl plant
Moon silver succulent
Echeveria
Sempervivum
Sedum
Maintenance: Succulents grow slowly and are drought-tolerant, so they need very little watering and fertilizing. Make sure they have enough light, and check for pests, such as the mealybug. Also, be sure your wall planter has sufficient drainage holes, as too much water from rain can kill these plants.
Cost: You can build a living wall of succulents for less than $200, including the purchase of all supplies and plants.
10. Pyramid-shaped raised beds
Tiered types of raised beds are perfect for vertical gardening. They can be built out of a variety of materials, including wood, metal, or cinder blocks. Here's how you can build a raised garden bed for your small garden.
Advantages:
Longer growing season
Accessible to all ages/abilities
Adds beauty/focal point interest
Low-maintenance; weeding isn't necessary
Best plants to grow include:
Vegetables and herbs
Pansies
Petunias
Zinnias
Salvia
Hosta
Maintenance: To start your plants off right, use a mix of topsoil, compost, mulch, and peat. To make things even more low-maintenance, install a drip irrigation system to keep roots hydrated automatically.
Cost: Pre-made raised beds for vertical gardening can run as low as $35 and as high as $300. If you build one yourself, you can do it for less than $500.
11. Repurposed vertical garden
Using anything from old shoe organizers to paint cans to soda bottles to old dressers, chests of drawers, or nightstands, you can establish an original vertical garden.
Here's how: Hang a shoe organizer or other pocket-style piece from an exterior wall of your home; or mount bottles and cans to the wall. The drawers of old furniture also make the perfect planting beds.
Advantages:
Eco-friendly, as it reuses items rather than discarding them
Accessible for all ages/abilities
Brings distinctive beauty to a small garden
No weeding necessary
Cost-efficient
Best plants to grow include:
Succulents
Herbs
Tomatoes
Strawberries
Impatiens
Marigolds
Ferns
Maintenance: Caring for plants in a repurposed vertical garden is similar to caring for those in other container gardens. Water and fertilize as necessary, place the planter in appropriate sunlight, and deadhead blooms once they've finished.
Cost: Since a garden like this will mainly come from items you already own, you'll only need to spend money on potting mix and plants. How much you'll spend depends on the number of plants you'll need to fill out the container. Prices can range from $30 to more than $100.
12. Privacy fence garden
Brighten up the look of a privacy fence with hanging or mounted pots, bottles, cans, or planter boxes. Not only can the flowers and greenery level up the color and texture in your backyard, but the varying hues and materials of the containers can do the same.
Advantages:
Beautifies your outdoor spaces
Makes gardening more accessible to all ages/abilities
No weeding necessary; no worries about foot traffic and erosion
Saves space
Best plants to grow include:
Peppers
Basil
Mint
Lavender
Succulents
Pansies
Daisies
Geraniums
Maintenance: Containers like these make it easier to care for individual plants and can be low or high maintenance, depending on the type of flower, vegetable, herb, or fruit you are growing. Water as needed (when soil feels dry) and fertilize every few weeks (unless you're caring for succulents). Flowering plants may also need periodic deadheading.
Cost: Reused pots, bottles, and cans will cost you nothing, but if you're looking to purchase new containers, plan to spend around $40 or $50 for pots, soil mix, and plants.
13. Ladder planter
Another upcycling idea: Transform an old ladder into a vertical garden. The rungs can hold individual pots and planter boxes and can be displayed anywhere — in your side yard, in a corner of your deck, or on a back patio.
Advantages:
No building experience necessary
Maximizes space
Easily accessible for all ages and abilities
Creates visual interest
Repurposes a no longer used item
Best plants to grow include:
Leafy greens
Strawberries
Creeping zinnia
Petunias
Heliotrope
Marigolds
Pansies
Maintenance: Water and fertilize container plants when needed. Once the growing season has ended, be sure to replace the soil in the containers before planting for the new season. Some flowering varieties may need occasional deadheading.
Cost: As the ladder is something you probably already have around the house, that will cost you nothing. Containers and plants can range from around $50 total to more than $100.
Vertical Gardening: Other Things to Know
What are the benefits of vertical gardening?
Vertical gardening provides easier access to your harvest, cuts down on the need to do so much bending, and helps maximize your space. Other benefits include:
Better air movement between plants
Energy efficiency: your garden can block sunlight on hot days and insulate on cooler ones
Reduces stormwater runoff by soaking up rainfall before it hits the ground
Lessens chances of disease, since your garden is not in the ground
Can act as a windbreak and privacy screen
What plants grow well in a vertical garden?
Just about any plant can grow in a vertical garden, including edible plants and flowering ones. Here are a few examples:
Pole beans
Marigolds
Petunias
Poppies
Strawberries
Assorted herbs
Impatiens
Succulents
When to Call a Landscaping Pro
Most vertical gardens are extremely doable DIY projects. But, if you're hoping to try a more complicated system, such as hydroponics, the help of an expert comes in handy to ensure things are installed correctly and run smoothly.
Landscape architects can also lend their skills toward helping you create a vertical garden design you'll enjoy. Then, you can head to your local garden center, pick out the plants, and install them yourself.

Main Photo Credit: Daderot / CC0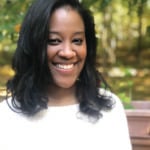 Andréa Butler
Descendant of the Fulani tribe, Gettysburg-obsessed Marine Corps brat, and lover of all things writing and editing, Andréa Butler launched Sesi magazine and has penned articles for sites, such as LivingSocial, Talbot Digital, Xickle, Culturs magazine, and Rachel Ray. Andréa holds a B.A. in English from the University of North Carolina at Greensboro and an M.A. in magazine journalism from Kent State University.