Homeowners can expect to spend between $3,476 and $8,872 for a 400-square-foot paver patio (or $8.69 to $22.18 per square foot). Most homeowners spend an average of $4,537 to install a paver patio (or $11.34 per square foot).
The total bill for your paver patio may vary depending on many factors, and it could fall above or below the typical price range. Factors that typically affect your paver patio budget include the patio's size, location, paver materials, and design.
Want to add outdoor lighting to your patio area or install a crackling fire pit? We've gathered the prices for several outdoor projects that will elevate your patio experience. Let's get calculating!
How Much Does a Paver Patio Cost?
National Average: $4,537 (for a 400-square-foot patio) or $11.34 per square foot
Typical Range: $3,476 to $8,872 (for a 400-square-foot patio) or $8.69 to $22.18 per square foot
The average cost for a 400-square-foot patio is $4,537 (or $11.34 per square foot). The typical price range for a 400-square-foot patio is $3,476 to $8,872 (or $8.69 to $22.18 per square foot).
The total cost of a paver patio will vary depending on many factors, including the patio's shape, paver pattern, and site location.
Cost Estimator by Size
It's a simple rule of thumb: The larger your patio, the more expensive your project will be.
This is because most patio installers charge by the square foot, meaning the paver cost per square foot will dictate your final bill, especially if you are aiming for your patio to cover a greater area.
On average, installing a paver patio costs $8.69 to $22.18 per square foot for labor and materials.
Have an idea of how much ground your patio will cover? You'll find estimated costs for various patio sizes below:
| | | |
| --- | --- | --- |
| PATIO SIZE | AVERAGE COST TO INSTALL PATIO PAVERS ($11.34 per square foot) | TYPICAL PRICE RANGE ($8.69 to $22.18 per square foot) |
| 100 square feet | $1,134 | $869 to $2,218 |
| 150 square feet | $1,701 | $1,304 to $3,327 |
| 200 square feet | $2,268 | $1,738 to $4,436 |
| 250 square feet | $2,835 | $2,173 to $5,545 |
| 300 square feet | $3,402 | $2,607 to $6,654 |
| 400 square feet | $4,536 | $3,476 to $8,872 |
| 500 square feet | $5,670 | $4,345 to $11,090 |
| 600 square feet | $6,804 | $5,214 to $13,308 |
| 700 square feet | $7,938 | $6,083 to $15,526 |
Other Factors That Affect Cost
Your paver patio project would be easy to plan if size was the only factor affecting costs. But there are many other factors to consider, such as the patio's location, shape, and paver material.
For example, a concrete patio with a square shape will cost much less than a curved stone paver patio. Let's take a deep dive into how different facets will affect total cost.
Material
Your choice of paver material has a significant impact on your paver patio's overall design. Brick pavers for patio settings will offer a classical look, while a natural stone patio satisfies a luxurious taste.
Before you commit to a type of paver, keep in mind that material prices vary significantly. Labor costs will also vary, as some patio pavers are easier to install than others. Take into account your patio's size, too, as you'll need to buy more pavers to cover a large patio.
To aid your decision-making, below you'll find a detailed breakdown showcasing the cost of pavers per square foot based on the materials they are crafted from:
| | | |
| --- | --- | --- |
| PATIO MATERIALS | COST PER SQUARE FOOT (MATERIALS + LABOR) | 400-SQUARE-FOOT PATIO |
| Concrete Pavers | $8.67 to $16.67 | $3,468 to $6,668 |
| Brick Pavers | $10.08 to $19.33 | $4,032 to $7,732 |
| Flagstone Pavers | $14.68 to $25.34 | $5,872 to $10,136 |
| Natural Stone and Slate Pavers | $11 to $30 | $4,400 to $12,000 |
The concrete paver cost per square foot is generally more affordable, with installation prices ranging between $8.67 and $16.67. Moving a step up the cost ladder, the cost of brick pavers per square foot tends to hover between $10.08 and $19.33. On the pricier end, the natural stone pavers cost between $11 and $30 per square foot.
Labor
The price to install pavers in a patio ranges from $8.69 to $22.18 per square foot for labor and materials. Labor alone typically costs $5.13 to $10.95 per square foot. The more challenging the patio project, the more you can expect to pay for labor.
Shape
A square paver patio is a straightforward job. Brick and concrete pavers fit snugly in the corners, and pros can cut flagstone and slate into a right angle.
An intricate patio shape with twists and turns will increase labor costs.
Here's why: To integrate pavers, backyard designs demand meticulous planning and execution from installers. They need to invest more time and energy in cutting and reshaping each piece to achieve a seamless design.
Location
Where would you like to install your patio? To save on costs, install the patio on level ground that offers easy accessibility.
If the installation site is bumpy or hilly, you'll need to hire a professional to grade and reslope the land. Homeowners can expect to pay between $1 and $10 per square foot for land grading, but many factors can impact land grading costs.
Accessibility will also influence the total costs of the patio paver installation. If it's difficult for the pros to reach the site, they'll spend more time and energy to complete the project, resulting in higher labor costs.
Paver Design
Many patios have a basic paver pattern, such as running bond or herringbone patterns.
If you want the backyard pavers in a more intricate pattern, like a mosaic or spiral, you may have to pay more in labor costs. Advanced paver patterns typically require more planning, attention to detail, and a specific skill set for the job.
Intended Use
Will your paver patio act as a driveway? Will your patio go around your pool? How you plan to use your paver patio will influence costs. Let's take a closer look.
Pool Deck
A paver pool deck will often cost more than a traditional paver patio. A pool patio usually requires the pros to navigate a pool's curved design, making their job harder. You'll also need to invest in high-end materials that can withstand water and pool chemicals, resulting in higher material costs.
On average, homeowners can expect to spend between $7 to $36 per square foot for a paver pool deck.
Driveway
If your patio design transitions into a driveway, you'll need to invest in pavers that can withstand a vehicle's weight. You'll also need to pay for the required aggregate base materials that will support your patio. Installing a paver driveway costs between $10 and $30 per square foot.
Walkway
Adding a paver walkway to your patio will often cost the same per square foot as the patio itself, ranging from $9 to $20 per square foot.
Related Services
Once you've installed your patio, you'll likely be interested in further projects that highlight the property's landscape design and add outdoor entertainment.
From landscape lighting to outdoor kitchens, there are countless possibilities for your new patio. We've listed a few ideas down below, but remember, the sky's the limit.
Outdoor Kitchen
On average, installing an outdoor kitchen costs between $5,057 and $17,276.
Outdoor kitchens bring a great deal of entertainment to your backyard cookouts and garden parties. Guests will flock to you for cold drinks and tasty warm appetizers, making you (and your new outdoor kitchen) the life of the party.
Whether you're steaming veggies or washing the dishes, you'll never again have to miss out on an outdoor party.
Outdoor Lighting
Why not enjoy your patio at night, too? Listen to the crickets, relax under the stars, or gaze at the moon in your comfortable lounge chairs.
Outdoor lighting has many advantages. It increases safety outdoors at night, allowing you to watch your step or spot any wandering animals. It also accentuates your home's architectural beauty and can highlight your patio's design at night.
Landscape lighting installation typically costs between $100 and $200 per light.
Pool Installation
Your patio will rarely have a quiet moment when it has a pool for people to enjoy. Most homeowners can expect to spend between $32,408 and $60,873 for in-ground pool installation.
Above-ground pools are much more affordable, costing most homeowners $1,700 to $5,970 for professional installation.
Hot Tub
Your patio is an excellent spot to install a relaxing hot tub. You won't have to get your feet dirty in the grass, and you won't track mud indoors. On average, homeowners spend $6,900 to install an above-ground hot tub.
Pro Cost vs. DIY Cost
Paver patio installation isn't an ideal home improvement project for DIY beginners. If you don't have the necessary skills for paver patio installation, you risk making costly mistakes that may result in a skinny wallet. Hire a professional installer to get the best bang for your buck. However, if you're an experienced DIYer confident in your handiwork, a paver patio can be a rewarding project.
If saving money is a concern, you'll need to make the necessary calculations to determine how much material you'll need for your project's size and design. You might find that renting the required tools, buying the materials, and investing your own time and energy might not be ideal for you. If that's the case, consider hiring a professional installer.
Below, you'll find the average costs for materials and tools you'll need for the hardscaping project. These prices are calculated based on featured online items sold at Lowe's and Home Depot.
| | |
| --- | --- |
| MATERIALS | COST |
| Paver restraint spikes | $0.92 (per spike when sold in bulk) |
| Furring Strips | $3 |
| 1-inch (outside diameter) PVC Pipe | $4 |
| Line Level | $4 |
| Paver Sand | $4 (per bag, approx. 0.5 cubic-ft) |
| 2-inch x 4-inch x 4-feet lumber | $5 |
| Gravel Paver Base | $5 (per bag, approx. 0.5 cubic-ft) |
| Paver Restraints | $8 (Per 6-feet) |
| Hose Nozzle | $12 |
| Rubber Mallet | $12 |
| Speed Square | $12 |
| Exterior Wood Screw | $13 (Per pack, approx. 50 to 200 screws) |
| Safety Glasses | $13 |
| Paver Base Panel | $13 |
| Work Gloves | $14 |
| Utility Knife | $14 |
| Dust Mask | $14 (Box of 25 to 50 disposable facemasks) |
| Mason Line | $15 |
| Tape Measure | $18 |
| Landscape Fabric | $22 (Per roll, 3-feet x 50-feet) |
| Polymeric Sand | $22 (Per bag, approx. 35 to 40 lbs) |
| Shovel | $24 |
| Ear Protection | $25 |
| Broom | $26 |
| Hose | $37 |
| 4-ft Level | $57 |
| Tamper | $68 |
| Wheelbarrow | $90 |
| Circular Saw | $146 |
| Leaf blower | $149 |
| Plate Compactor Rental | $83 (Day) / $333 (Week) |
| TOTAL MINIMUM COST: | $932.92 |
Even the basic materials needed for a small project, such as a single day's rental of equipment, one paver restraint spike, a bag of paver sand, base materials, and screws, will cost around $932.92. These costs can escalate exponentially as the size of the project increases, making the DIY route potentially more expensive.
Lowe's offers an instructional video on how to install a DIY paver stone patio. We've also written an instructional guide below based on the details provided in the video:
How to install a paver patio:
Step 1: Find a great location and call 811. The location should fit the size of your patio, be easy to access, and be a flat surface. However, you don't want to dig up a utility line accidentally. A utility pro will determine whether the site is safe for you to dig.
Step 2: Design your patio. Your patio should fit the size of your chosen location and have enough space for your furniture. Take into account the paver pattern and how you want to position the pavers.
Step 3: Account for materials. A small patio is going to require fewer materials than a large patio. Calculate how many pavers and base materials you'll require before you start digging.
Step 4: Outline your patio by tying mason lines to furring strips. If you're making a square or rectangular patio, you'll know the lines are straight when the distance between diagonal corners is the same. Use a line level to ensure the mason line is level.
Step 5: Time to dig. The paver's thickness will determine the total depth of the site. You'll need to account for 6 inches of gravel paver base, 1 inch of sand, and enough space so that the top of the paver is at or slightly above ground level.
Step 6: Check the slope. As you dig, you'll want to create a slight slope to encourage good drainage. The ideal slope should be a 1-inch drop every 4 feet. To achieve this, attach a 1-inch wooden block to the end of a 4-foot level. As you dig, periodically use the level to check the slope.
Step 7: Tamp the area with a plate compactor. You want to ensure the site is completely flat and well-tamped before you add your paver base. Remember to use your 4-foot level to achieve the slope.
Step 8: Add a layer of landscape fabric across the site. The landscape fabric will help prevent weeds from growing between your pavers.
Step 9: Apply 2 to 3 inches of gravel paver base. After that, wet the gravel paver base with your hose.
Step 10: Tamp the area with a plate compactor and apply another 2 to 3 inches of gravel paver base. Repeat steps 9 and 10 until you achieve a 6-inch layer of gravel paver base.
Step 11: Lay down the PVC pipes across the patio area. The PVC pipes should have a 1-inch thick outside diameter and a length that covers the patio site. Lay the pipes approximately 2 to 3 feet apart. The pipes will help you measure out the 1-inch layer of sand in the next step.
Step 12: Apply a 1-inch layer of sand. Rely on the PVC pipes to help you reach 1 inch of sand over the entire area.
Step 13: Screed the sand with a long 2×4. Screeding helps level the sand, and the pipes will help ensure you distribute the sand uniformly. Remember to check your slope.
Step 14: Remove the PVC pipes and fill the gaps with sand. Use your shovel's blade to help flatten the new sand.
Step 15: Begin laying the pavers. Start from a corner and work your way toward the middle. Remember to install and secure the edging with spikes once you've set a few pavers in place. Leave a quarter-inch gap between the pavers, and rely on your mason line as a guide.
Step 16: Add polymeric sand between the paver joints. Spread the sand over the entire patio to fill all the joints. Wear a face mask and eye protection to avoid problems with breathing and vision. After that, sweep the sand into the joints with a broom.
Step 17: Use a hand tamper to help settle the sand. Add more sand and repeat tampering as needed. Clear excess sand with a leaf blower.
Step 18: Add the finishing touches. Lightly spray the patio with a hose, and cut any exposed landscape fabric and landscaping around your patio to achieve a polished look.
Cost of Paver Patios Across the U.S.
All prices of pavers and paver patio installation listed in this cost guide are national averages. Prices for materials and labor will vary depending on where you live. Delivery expenses might be higher, access to materials might be limited, and labor rates might be more competitive in your area.
FAQ About Paver Patios
1. How Do I Calculate How Many Pavers I Need?
Once you have chosen your paver material, you'll need to determine how many pavers per square foot you'll require. Next, multiply that total by the size of your patio's square footage. For example, if six pavers fit in a square foot, and your patio is 100 square feet, then you'll need at least 600 pavers.
It's always smart to buy extra pavers in case of a miscalculation or broken pavers. Price per square foot starts at $8.69, so you'll be looking at a minimum bill of $869.
2. Do I Need a Permit to Install a Patio?
It depends. Building permit requirements vary across local governments. You may be required to obtain a permit, depending on where you live. Some counties and cities have strict rules regarding significant changes to the landscape.

It's your responsibility to determine whether you need to acquire a building permit to install a patio. In some cases, you might not need a permit unless your patio's size exceeds a specified limit.
3. Do I Really Need to Install Paver Edging?
Yes, paver patio edging is necessary if you want to preserve your patio's integrity. If you don't install the edging, your paver blocks will gradually shift and create unsightly gaps in your patio.
4. How Much Does a 20×20 Paver Patio Cost?
On average, installing a 20×20 paver patio (400 square feet) will cost between $3,476 and $8,872. This estimation includes both labor and materials.
However, it's crucial to note that the actual cost can vary, largely depending on the type of pavers chosen. For instance, concrete paver installation costs will be closer to the lower end of the cost spectrum. In contrast, flagstone or natural stone pavers will cost closer to the higher end due to the premium materials.
Final Thoughts
A paver patio opens the door to years of outdoor entertainment with family and friends. Lounge around by the pool, host a backyard dinner party, and cozy up by the fire pit. If you have the skills for it, a DIY paver patio can make a fun challenge. Otherwise, hire a professional paver patio installer to take the task off your hands.
On average, professional paver patio installation costs $4,537 for a 400-square-foot patio (or $11.34 per square foot), with many homeowners paying between $3,476 and $8,872 (or $8.69 to $22.18 per square foot). Remember, many factors will result in additional costs, such as the patio's size, location, and material.
Main Photo Credit: Stephanie Young Merzel / Flickr / CC BY 2.0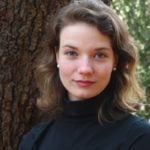 Jane Purnell
Jane Purnell is an artist, writer, and nature lover. She enjoys teaching readers about the importance of eco-friendly lawn care, integrated pest management, biodiversity, and sustainable landscaping.