A narrow side yard, typically reserved for HVAC units and utility boxes, is often forgotten when it comes to landscaping. But limited space doesn't have to equal limited creativity. Leverage every inch of square footage you have with these 12 side yard landscaping ideas.
Landscaping and more at the click of a button
With LawnStarter
1. Create a Path
For a utilitarian take, create a path from the front yard to the back. Whatever your tastes or budget, there are several low-maintenance materials available. A few choices:
Stepping stones

Concrete pavers

Pea gravel

Line the walkway with border plants like hostas, daylilies, black-eyed Susans, or boxwood shrubs.
Lighting is important for safety and security. Try string lights along the house or between house and fence. Low-voltage landscape lights can be a professional installation or a DIY project. If the yard is sunny, solar-powered in-ground lights are easy to install.
2. Build a Garden Retreat
Utilize the area against your house wall to grow flowers, vegetables, or herbs. Install a trellis for vertical planting or hang plant boxes to resemble framed art. If you have room and don't mind the maintenance, a small water garden can create a spot for meditation.
Other options:
Add a bench or lounge chairs.
Set up a hammock.
Add a small table and chairs to create a private dining nook.
3. Connect With a Deck
Backyard too small for a deck or patio? Construct one on the side instead. A leveled deck leading from the back door can add depth to your small space and provide the perfect seating area. Don't want the maintenance of a deck? A small patio also can provide outdoor living space or serve as the perfect spot for your grill or a fire pit.
4. Create a Playspace for the Kids
Give children their own space to play by converting the side yard into an activity space. A few ideas:
Mount an outdoor chalkboard or sticky wall.
Install a sandbox.
Build a rock climbing wall, or install a climbing dome.
Create a lawn-bowling set or a mini-version of cornhole.
To keep the area clutter-free, use a trellis to hang small toys.
When planning an activity space, consider safety. Depending on your yard's layout, you may want to install a gate, a fence, or both to keep your youngsters secure.
Get quality landscaping at an affordable cost
With LawnStarter
5. Fit in a Plunge Pool
These narrow pools are perfect for small spaces: They're easier to maintain and cost less to heat than a full-size pool. But as you plan, be aware of state and local regulations covering permits and pool placement, as well as pool fencing or pool covers.
6. Make an Outdoor Gallery
Have an eye for art but lack a green thumb? Cultivate a garden made mainly of statement sculptures or boulders. Garden statues — available in concrete, resin, and bronze — range from traditional to whimsical. Boulders can be clustered or used alone to provide a focal point. Surround your garden with ground cover, mulch, or pea gravel.
7. Add Some Arches
Arbors and pergolas can create an air of elegance for your narrow side yard. String lights over them and add seats to create an entertainment area or dining nook. Or use them as an extension of your garden design and train vines or climbing plants to grow up the sides.
8. Expand Your Garden Space
Is your backyard too shady for tomatoes, or too sunny for your lettuce plants? Depending on your home's orientation, you can shift those plants and vegetables to a side-yard garden.
Some ideas:
Build a garden bed.

Place a series of raised garden beds near the side of the house.

Add a container garden or potting bench.

If space allows, consider a small greenhouse to enjoy harvests all year.
9. Create Extra Storage Space
If your garage is overflowing with garden tools, toys, and patio furniture, use your side yard to store those items. Outdoor storage containers are available in sizes that can store everything from toys to string trimmers. If there's room, consider building an outdoor shed to hold large items, like your mower. For security's sake, consider a privacy fence or gate for the area.
Order top-notch landscaping service with easy online booking
With LawnStarter
10 Make a Space For Your Dog
Your best friend might appreciate having an outdoor space of his or her own. With appropriate fencing, your side yard could serve as a dog run. However, a dog run obviously needs some maintenance. Consider putting down mulch or dog rocks to create a potty area. For a lawn look without any mowing, install artificial grass for an easier-to-clean surface.
11. Set Up a Family Play Space
You've found a game or two that the whole family can enjoy, but you don't want to move equipment in and out of the back or front yard? Your side yard might be a great place to set up a horseshoe pit, a cornhole set, or even a ladder toss setup. Perhaps you want to teach the kids the finer points of golf? That side yard might make a nice putting green.
12. Raise Chickens
If you want a steady supply of eggs, your side yard might be a good place to raise chickens. However, a few things to keep in mind:
Create the proper environment. Be sure your yard has space for proper fencing and a coop to keep your chickens corralled, sheltered in bad weather, and safe from predators. Contact your local Extension office for information.
Check local ordinances. Some cities and homeowners associations don't allow backyard chickens or may have specific requirements for fences and coops. Check before you buy that first set of chicks.
Have a plan for those eggs. Some breeds of chickens can lay up to 280 eggs per year. Multiply that by the number of hens in your flock. Eggs can be frozen, or you can keep your relatives and neighbors supplied with the excess. If you're planning on selling them, check state and local ordinances on labeling and other sales requirements.
FAQ
What Are Good Materials to Use For a Small Deck?
That depends on your budget and your ability to maintain the deck. Wood decking choices can range from pressure-treated to more-exotic woods like Ipe. Composite and PVC decking is more expensive but considered to be more durable. Remember that any deck material needs an annual cleaning and inspection to keep it in top shape.
What Kind of Water Fountain Should I Have?
Space may be the deciding factor for this water feature. For a small backyard or narrow side yard, a wall fountain or Japanese fountain is a good choice. Or consider a self-contained fountain that can go anywhere. A large, tiered fountain needs some space, and likely the help of a professional.
What's the Difference Between an Arbor and a Pergola?
A pergola is an outdoor structure that uses columns or posts to support an open roof of beams and rafters. An arbor is used as an entryway to a garden or yard. It's smaller than a pergola and consists of two to four posts with a slatted roof. 
When to Call in the Pros
For help bringing your side yard ideas to life, enlist the help of a landscaping professional. Your local pros can install flower beds, lay down walkways, plant trees, and build arbors, patios, and decks, among other things. Most importantly, they'll listen to your landscape design ideas and develop a customized plan for you.
For garden and yard design – find landscaping pros near you
With LawnStarter
Main Image Credit: Adobe Stock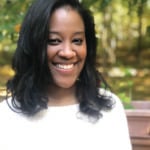 Andréa Butler
Andréa Butler is a writer and editor who loves crafting witty turns of phrase and informative, compelling copy on various topics. She especially enjoys sharing her knowledge of landscaping and pest management to help others create the outdoor spaces of their dreams.