Trickling waterfalls, birdbaths, mesmerizing fountains –– these 20 outdoor water feature ideas bring serene ambiance straight to your backyard. From small ponds to magnificent sculptures, from recycled plastics to luxurious marble, water features offer plenty of variety for your landscape.
Landscaping on a budget? We've got you covered. Many water features make excellent DIY projects, and we'll show you how. We'll also sprinkle in a few of our favorite landscaping tips.
Landscaping and more at the click of a button
With LawnStarter
Want a calming backyard fountain that lulls you into paradise with the sound of rushing water? Our water feature ideas will help you get started.
20 Water Feature Ideas for Your Yard
For each water feature listed, we'll give a "DIY scale," letting you know how easy or difficult this water fountain is to construct yourself, a cost estimate, and a tip for how to use that fountain in your landscape.
In general, professional installation for a water fountain costs from $1,141 to $3,692, but expect to pay much less if you DIY.
1. Tiered Water Fountain
A tiered water fountain makes an elegant centerpiece, either in the front lawn or as a garden fountain. Turn it into a wishing well, and collect a few sparkling pennies.
DIY scale: With the right containers, hose, pebbles, and water pump, a tiered fountain can make an easy and fun DIY project. If you plan to install a large fountain with an intricate design, it may be best to hire a professional.
Cost: A low-end tiered fountain can cost around $150, but prices can reach up to $5,000 for high-quality design and installation.
Landscaping tip: Brighten up your cascading tiered fountain with colorful blossoms along its edge. The vibrant flowers will draw instant attention to your water feature.
Here's a basic DIY water feature tutorial. Once you have the basics down, you'll be able to tackle more complex water fountain projects.
2. Birdbath
A birdbath invites more than your favorite birds. Expect to see all kinds of wildlife taking a sip, including raccoons, squirrels, and maybe even the occasional salamander.
DIY scale: Building a birdbath is easy, and there are plenty of ways to do it.
If you buy a premade birdbath, installation is simple and likely won't require a professional.
If you prefer a birdbath that's also a water fountain, you may need to install the pump yourself or have a professional assist with installation.
Cost: Birdbath prices typically range between $20 and $200. A water fountain birdbath is a more complicated project, costing as high as $1,000.
Landscaping tip: Want to attract more wildlife? Build a puddling station or fruit station to attract butterflies.
3. Patio Pond
Nothing says sleek and stylish like a crystal clear oasis and stone masonry. Give your patio a makeover with a patio pond and listen to the sound of rippling water as you rest in your outdoor comfy chairs.
DIY scale: Unless you've got the construction skills, you'll likely need a professional to build this outdoor water feature into your patio.
Cost: High-end water fountain projects typically cost up to $10,000. Prepare to have the checkbook ready for this one. Or charge it. You could earn enough points to cover your next flight.
Landscaping tip: Add river rocks at the bottom of your patio pool for a natural, attractive look.
4. Urn Fountain
An urn fountain is the perfect solution for showing off your favorite containers. The urns' curved edges add a soothing touch to the landscape, and their varying heights are pleasing to the eyes.
DIY scale: After picking out your favorite vase or urn, either hire a professional to install the fountain for you, or put on your DIY cap for this medium-level project. TotalPond offers clear and straightforward instructions on how to build your urn fountain.
Cost: Prices depend on how many urns your water feature design has and the quality of the urns. Some urns may cost as low as $100, while others may cost up to $1,000 each.
Landscaping tip: Complement your vase or urn fountain with a container garden.
5. Spouting Fountains
Spouting fountains blast water into the air, putting on a showy performance. Install them in your pools, ponds, or urn fountains for a dramatic display.
DIY scale: Easily add a simple spouting effect to almost any water feature DIY project.
Cost: Spouting features can be installed in small and large fountains. The cost will depend on the fountain type.
Landscaping tip: Keep in mind that a spouting effect will create noise as the water splashes back into the fountain. You may like this soothing sound, or you may find it bothersome after a long period.
If you find the splashing water relaxing, place your spouting fountain in a zen rock garden or moon garden.
If you enjoy the visual effect but prefer not to hear your spouting fountain, consider installing this water feature as a landscape centerpiece. You can admire the feature from afar and come and go as you wish.
6. Wall Fountain
These fountains are useful for homeowners with small yards or limited ground space. Wall fountains typically feature wall sconces, a decorative fountain or focal point that spills out the flowing water into a pond or basin (perfect for sprucing up a boring wall).
A lion's head is a common sconce design.
DIY scale: Some wall hanging fountains make better DIY projects than others. Northcote Pottery has a helpful instructional video on how to install a hanging wall fountain.
Yet some wall fountains may have complicated pump requirements that require a professional's skills.
Cost: Wall hanging fountains tend to range between $100 and $500. High-end wall fountains may cost up to $1,000.
Landscaping tip: Because a wall fountain will be at eye level, it will likely act as a focal point. When decorating or landscaping around the space, treat the wall fountain as the area's centerpiece.
Get quality landscaping at an affordable cost
With LawnStarter
7. Japanese Fountain
Shishi-odoshi refers to Japanese devices that frighten away animals, such as deer, from agriculture. A sōzu is a type of Japanese water fountain designed to scare away these pesky (and pesty) intruders.
A tube (typically made of bamboo) is tilted to one side of its balance point. The heavier end is down against a rock, while the lighter end points up and receives water. As the lighter end accumulates water, the bamboo stick tips down and spills out the water.
Once all the water spills into the basin, the bamboo's heavier side regains balance. As it regains balance, the heavy end hits the rock and makes a noise. The loud sound frightens away animals.
Some people may want their Japanese water fountain to act as a sōzu to startle animals, while others may prefer this water feature for its visual appeal and choose not to have it make sounds.
DIY scale: Check out how HoneyBadger WoodWorks creates a bamboo Japanese water fountain.
Cost: Installation may cost between $100 and $200.
Landscaping tip: If deer are a problem in your garden, plant deer-resistant shrubs.
8. Backyard Pond
A backyard pond can transform your landscape into a getaway. Set up a comfortable chair, bring a cozy quilt, and sit by the pond all afternoon. With the right features, some ponds will even invite and sustain frogs, birds, salamanders, dragonflies, and turtles.
DIY scale: It's possible to build your own pond. Some DIY pond projects are simple, while others may take more sunscreen and labor. Don't hesitate to call a professional for installation, quality design, and assistance for creating a sustainable habitat.
Cost: The cost to install a pond depends on how big you want your pond and the function you want it to serve. A small pond can cost as little as $50, whereas a large fishing pond can cost up to $10,000.
Landscaping tip: Build a rock garden near your pond to give wildlife critters extra hiding spaces. Use your favorite rocks to add a unique, personal touch.
9. Koi Pond
Watching koi is an easy way to unwind after a long day of work. Gaze at their beautiful colors, grow lost in their swimming patterns, and relax to the sound of trickling water from your koi pond.
The koi fish holds a valuable symbolic meaning in traditional Chinese and Japanese cultures. In Japan, the koi is often a symbol of good fortune, luck, and prosperity.
DIY scale: Building a koi pond can turn out to be a challenging DIY project. Here's why: A koi pond is built similar to a garden pond but needs extra features to sustain and support life. A professional landscaper can turn your koi pond into a healthy habitat, install necessary parts, and even offer a quality design plan.
Cost: High-end koi ponds may set you back up to $10,000 or more, while low-end koi ponds may cost approximately $500.
Landscaping tip: Adding waterfalls to your koi pond will create a calming atmosphere. If your pond is large enough, consider adding stepping stones or a small bridge.
10. Pondless Waterfall
Sometimes a tight budget or small yard won't put a garden pond at the top of the landscaping list. If that's the case for you, a pondless waterfall can offer similar aesthetic appeal and the lulling sound of water.
What is a pondless waterfall? A pondless waterfall doesn't have a pool or basin to collect the water. Instead, the fountain absorbs the water and reuses it.
DIY scale: For a bit of afternoon exercise, take on this DIY pondless waterfall by AquascapePonds. If it seems beyond your DIY skill set, don't hesitate to call in the professionals.
Cost: Pondless waterfalls typically range between $300 and $5,000 depending on features.
Landscaping tip: Mulch gives your pondless waterfall added texture and creates a clean look after all that excavation. And if you decide to grow plants near your waterfall, organic mulch will add nutrients to the soil and enhance plant health.
11. Swimming Pool Fountains
Give your in-ground pool a makeover with spouting fountains, scuppers, spillways, waterfalls, and sculpture fountains. Party guests will love these entertaining features.
DIY scale: It's best to hire a professional when adding any feature to your pool.
Cost: Costs will vary depending on the type of feature you install and how many.
Landscaping tip: Every pool needs a palm tree. Privacy, shade, focal points –– palm trees can do it all.
12. Waterfall Fountain
A waterfall fountain is a mesmerizing focal point, and its spilling water sounds will pull you into deep relaxation. You can design your waterfall fountain in several ways, including cascading containers, a water wall, a pool waterfall, or a pond waterfall.
DIY scale: Large-scale waterfall projects should be built by a professional, but you can make many inexpensive DIY waterfall projects with household items, including:
Cost: Cost will vary depending on your waterfall fountain's design. A simple cascading water fountain usually costs between $100 and $300. Some waterfall fountains may cost up to $10,000.
Landscaping tip: If you're making or buying a small waterfall fountain, place it in your most tranquil yard space. Outdoor living spaces, moon gardens, and she sheds make some of the best backyard getaways.
13. Floating Stepping Stones
Stepping stones make it easy to manage and walk across a large water feature, such as a pond. Stepping stones are also attention-grabbing and almost magical, especially when the viewer feels as if he or she can walk on water.
DIY scale: Floating stepping stone installation can be a difficult task for those without the necessary skills. It's best to hire a professional for this water feature idea.
Cost: Cost will vary depending on the stepping stone material and the water feature's size.
Landscaping tip: For a cohesive look, match your stepping stone color and material with the surrounding hardscape.
14. Self-Contained Fountain
Many of the water feature ideas you've seen so far require plenty of excavation time and labor. And if you ever have to move homes, you can't take them with you.
With a self-contained fountain, you can move this fountain all around your landscape –– even to a new house. These fountains come with all parts included inside the fountain, such as the pump, power source, and plumbing.
Self-contained fountains make great indoor and outdoor fountains.
DIY scale: Since these water features already come with a pump and plumbing, you likely won't need a professional. You can get this water feature up and running in minutes on your own.
Cost: Self-contained fountain prices will vary depending on the design, some prices starting as low as $50.
Landscaping tip: This portable fountain will make a great addition to your container garden. As you move your container garden from place to place, you can bring this fountain along for the ride.
Order top-notch landscaping service with easy online booking
With LawnStarter
15. Disappearing Fountain
A small disappearing fountain needn't take as much excavation as a small garden pond or pondless waterfall.
As water trickles down these fountains, the rushing water sound is coupled with a nearly invisible trickle of water sliding down the fountain's sides. The stimulating noise matched with a subtle water flow makes this fountain appealing to both the mind and the eyes.
DIY scale: Check out this how-to video by Columbia Water Gardens showing how to build a disappearing fountain. With the right materials and determination, you can have a beautiful fountain for your yard in no time.
Cost: Disappearing fountains typically range between $300 and $900. Prices will vary depending on fountain size.
Landscaping tip: River rocks gathered around the fountain's base add a natural, beautiful look.
16. Recycled Water Feature
The advantages of recycling are endless. This water feature idea lets you get creative with design and materials.
DIY scale: Building a water feature from recycled items likely won't require a professional. Your DIY cap ought to be enough. There are plenty of items you can recycle into a water feature, including:
Cost: Making your water feature with recycled materials should be little to no cost. You may need to buy a pump, basin, or excavation tools, but the primary material will likely be in your garage or storage shed.
If you love this innovative water feature idea, and enjoy keeping your piggy bank full, check out our other cheap landscaping ideas.
Landscaping tip: If you like outdoor projects that conserve materials, spruce up your recycled fountain with a drought-tolerant, low-maintenance succulent garden.
17. Stone Waterfall
A natural stone waterfall may be just what your basic garden pond needs to bring the wilderness to your backyard.
DIY scale: On a project scale, this can be easy or hard, depending on the size of your planned stone waterfall and your DIY experience. TotalPond offers step-by-step instructions on how to add a waterfall to your pond.
Cost: Installing a waterfall typically costs between $500 and $1,000. Materials for a DIY waterfall can cost around $150.
Landscaping tip: Brighten your garden pond with vibrant annuals and perennials around its border.
18. Landscape Lights
When the sun goes down, you needn't let your water feature disappear into the night. Install landscape lights to ensure your pond, waterfall, or other water design shines brightly in the dark. You'll also love the effect of shimmering light cascading over the rippling water.
DIY scale: If you want a high-end lighting design to accentuate your water feature, we suggest hiring an expert. But lighting your water feature on your own with pathway, solar, or LED lights is an easy DIY project.
Cost: Landscape lighting prices vary depending on the light type you buy, your project's size, and whether you work with a professional. Small pathway lights usually cost between $20 and $100 for a bundle of six or eight. Submersible LED lights can cost as low as $1 per light.
Landscaping tip: Turn a spotlight on the dominant feature of your landscape. Make it shine. Or if you want to light up more of your landscape, visit our guide on 20 Outdoor Landscape Lighting Ideas for Your Yard.
19. Hot Tub
A spa in the backyard? Yes, please. If you've been hesitant about adding a water feature to your landscape, a spa or hot tub ought to get you on board.
DIY scale: Leave it to the professionals to install this large-scale water feature into your landscape. Your big challenge with or without professional help is to decide where to place your hot tub in your backyard landscape.
Cost: Hot tub installation varies depending on the model. You may pay as low as $600 or $800 for a basic hot tub. High-end in-ground hot tubs cost between $12,666 to $21,666 to install.
Landscaping tip: When enjoying your spa or hot tub, you're sure to need some privacy. Fences, tall privacy hedges, and privacy screens will all block out wandering eyes.
Want more landscaping for privacy tips? We've got you covered.
20. Sculpture
Feature your favorite animal, symbol, or tale as a sculpture fountain. A work of art like this can show off your personality and turn your landscape into a one-of-a-kind.
DIY scale: Unless you're a master in sculpting, call a professional for this water feature idea.
Cost: You may find small figurines under $1,000. However, life-sized sculptures may cost up to $10,000 or more depending on the material and how complicated the design.
Landscaping tip: Draw attention to your sculpture with landscape lighting, lawn edging, flower beds, or decorative mulch.
FAQs About Water Features
Do Water Features Require Maintenance?
Yes, your water feature will require routine maintenance to stay in good working condition. Most water features are low-maintenance. They typically require routine pump inspections, cleanings, and accurate water levels. 
What Materials can my Water Feature be Made Of?
Common materials used to build fountains or other water features include: 

● Plastic
● Rock
● Fiberglass
● Ceramic
● Concrete
● Glass
● Stone
● Marble
● Slate 
How Many Hours a Day Should I Run my Fountain?
It's best to leave your pump running all the time. There are many advantages to leaving your pump on. The running water prevents algae from forming and minerals from building up. It also ensures a longer pump life, as turning it off and on again can cause the pump to wear down. 
Do I Need to Use Filtered Water in my Fountain?
Filtered water is the best water source for your fountain. Tap water can cause scale and mineral buildup. 
Which are the Best DIY Water Features?

Small water features like bird baths, Japanese fountains, and self-contained fountains are a few of the best DIY water features for homeowners.
When to Call a Professional
Sometimes a professional is the best person for the job, even for those simple DIY projects.
Perhaps the terrain is hilly, you need a water fountain design that matches your landscape, or your water feature needs repairs. Call a landscaping professional near you for assistance with water feature installation, landscape design plans, or routine fountain repairs.
For garden and yard design – find landscaping pros near you
With LawnStarter
Main Image Credit: Pixabay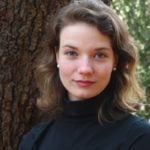 Jane Purnell
Jane Purnell is an artist, writer, and nature lover. She enjoys teaching readers about the importance of eco-friendly lawn care, integrated pest management, biodiversity, and sustainable landscaping.