Software programs that help manage field service companies can get expensive, but there are also free options out there. And when we say free field service management software, we're not talking about temporary free trials. All the software we cover here is free indefinitely.
Do you want the customer relationship management, scheduling, and employee tracking tools that software can provide without adding another monthly bill to your budget? One of these free field service apps might be right for you:
Need help choosing the best field service management software for your business? See our buyer's guide later in this article.
1. Apptivo
With Apptivo's free Starter plan, you can store contact information for your customers and leads, schedule appointments, and create tasks for you or your employees to complete. Apptivo stores all this information in the cloud, so you can access it from any computer or mobile device. 
The biggest issue with the Starter plan is that you can only have one user. So, if you have a larger team, you might want to spring for the Lite plan. It includes more advanced features and is still affordable at $8 per user per month.
Features Included in the Free Version
Cloud storage
Contact information management
Lead management
Appointment scheduling
Task management
Notepad
Business analytics reporting
How-to videos and webinars to help you learn the software
Pros and Cons
Pros
Cons
✓ Mobile and desktop app
✓ Scheduling and customer management features
✓ Paid plans are also affordable
✕ Free version only allows one user
✕ Customer support is limited for free users
User Reviews
Grows with you: "You can start small, e.g. with the CRM apps, and then add more apps while your business is growing. The tool offers many apps that cover almost all needs of a small to medium-sized company." – Marcel O from g2
Difficult set-up: "It takes a lot of time to set up, which made me feel I spent more time configuring it than using it." – Stephen D from Trustpilot
Customizable: "Contrary to most businesses, we do not do any sales nor marketing. Apptivo does not force us to see pipelines, deal stages, and conversion rates everywhere. Apptivo is so flexible, it is a dream. And it is affordable too!" – Simon P from Capterra
2. Connecteam
Connecteam is great for field services businesses with several field workers and office staff. The free version allows up to 50 users and includes tools that make it easier for you to manage employees. 
You can schedule jobs, create tasks and assign them to your employees, and track employee timesheets. Employees can clock in and out from a computer or from a mobile device if they're working at a job site.
Features Included in the Free Version
Mobile and desktop apps
Employee time tracking
Service scheduling
Templates for forms and checklists
Task management
Pros and Cons
Pros
Cons
✓ Up to 50 users included in the free version
✓ Employee management features
✕ Can only add 5 custom jobs
✕ Only one timeclock
User Reviews
Constantly improving: "There are still more features we would like to see in Connecteam, but any time I ask about a feature, I am told they will bring it to the development team. I have seen multiple of my suggestions come through as new features already." – Jennifer C from Trustpilot
Excellent customer support: "Had an issue with uploading photos not working and wouldn't let me clock in or out. 2am sent an email. Got a response in minutes! Within 2 hours was able to clock out and in and they explained the issue . . . They seem to actually care about their product and that it works for us." – Jon G from Google Play
Streamlines communication: "It allows us to communicate much more efficiently than ever before, and has really made the company feel more united . . . This platform has been integral in streamlining information." – Cora B from Capterra
3. Fergus
Fergus is best suited for companies with 50 or fewer team members. The free version includes all the essential tools to keep your business running smoothly, and there are two affordable paid plans that add even more features. 
In the free version of the app, you get unlimited users, but the features are limited. You can create 10 jobs and three invoices per month. Notes you add and customer history stay in the system for 14 days.
A nice bonus: You can integrate Fergus with your business's accounting software, even with the free version.
Features Included in the Free Version
Scheduling and tracking jobs
Timesheets
Digital quotes/estimates
Materials tracking
Manage purchase orders and invoices from your suppliers
Job notes and notifications
Credit card payment processing
Sending invoices (3 per month)
Accounting software integration
Financial reports
Pros and Cons
Pros
Cons
✓ Free version comes with a lot of features
✓ Paid versions are also affordable
✓ Integrates with accounting software
✕ Can only add 10 jobs per month in the free version
✕ Can only see records from the past 14 days in the free version
User Reviews
User-friendly: "Easy to use, good customer service, constantly being updated and improved. Had a bit of a learning curve to get started, but once I got the hang of it, it worked great!" – Elizabeth H from G2
Great for field staff: "Fergus simplifies the scheduling of our field technicians and tracking time for contract management." – Chris F from Capterra
Streamlines job management: "Very handy tracking jobs from the moment they inquire to sending the final invoice. Takes a little while to get the flow of using it, but you get back what you put in." – Michael S from Capterra
4. GetCost
GetCost is super easy to use and available to everyone. On GetCost's website, you can use all the app's tools for free without even creating an account. You can store client information, create estimates and invoices, schedule jobs, track your employees' time, and more.
If you create an account (still for free), you can access all your company's information from any device. Download GetCost's mobile app on your smartphone or tablet so you can manage your business while working in the field.
Features Included in the Free Version
Client database
Quoting/estimating
Creating and sending invoices
Materials calculator
Service scheduling
Work order and project management
Employee time tracking
Payment processing through Stripe or PayPal
Income and expense tracking
Business data reporting
Job form templates
Push notifications
Pros and Cons
Pros
Cons
✓ Free version includes a lot of features
✓ Materials calculator and job templates are helpful touches
✓ Paid versions are affordable
✕ Free version only allows one user
✕ Free version only lets you manage one project at a time
User Reviews
Easy, on-the-go estimates and invoices: "The creation of estimates and invoicing is my main reason for implementing this software. It is quick and can be done anywhere. It is great for the small business." – David D from Capterra
Great for organization: "This app is absolutely amazing. Does everything I need and then some. Tracks all my clients' information, allows me to capture pictures and save on my clients' records . . . I can keep notes on every aspect of the job. I'm super impressed. This is my go-to business organization app." – Meagan K from Google Play
Might take a while to learn: "Took me a while to figure the program out, especially on a Chromebook computer, but once I did, it was a breeze!" – Rebecca L from Capterra
5. KickServ
KickServ offers six plans for businesses of different sizes, beginning with the free plan that allows up to three users. With the free plan, you can create unlimited jobs, estimates, and invoices each month. 
The most special thing about KickServ's free plan is that it comes with a Customer Center (aka customer portal), which is an online page where your customers can schedule appointments, make payments, view their service history, and otherwise communicate with your business.
Features Included in the Free Version
Creating estimates
Sending invoices
Managing jobs
Customer relationship management (CRM)
Customer portal
Pros and Cons
Pros
Cons
✓ Free version includes a customer portal to improve customer experience
✓ Free version lets you create unlimited jobs
✕ Free version has limited storage for attachments (such as photos of jobs)
✕ Free users only have access to customer service through online chat
User Reviews
Improves efficiency: "Since we have been using this software in my company, all processes have been simplified and streamlined in a very positive way, which has increased the overall efficiency of the staff." – Jim P from G2
Helpful customer service: "There have been many updates lately, and I highly recommend reaching out to the super responsive sales and support teams with any questions or concerns. The company provides chat support straight through the mobile app now, as well as live on the phone." – TheShelbyH from Apple App Store
User-friendly: "I like the interface. It is intuitive while user friendly." – Richard T from Capterra
6. ServiceFolder
ServiceFolder's free web and mobile software serve small teams with 1-3 employees. You get features such as scheduling, quote and invoice creation, custom forms, and automated communications for up to three users.
If you want more features – such as employee timesheets, payment processing, and a customer portal – you'll have to upgrade to the Gold plan for $15 per user per month or the Diamond plan for $25 per user per month.
Features Included in the Free Version
Service scheduling
Work order managing
Customer equipment and asset tracking
Contract management
Create quotes
Send invoices
Customizable forms
Automated email and text messages to clients and employees
Inventory management
Integrates with QuickBooks Online and Stripe
Pros and Cons
Pros
Cons
✓ Free version includes automated email and text notifications to customers
✓ Free version integrates with accounting and payment processing software
✓ Includes inventory tracking
✕ Free version only allows up to 3 users
✕ Free version doesn't support multiple branches
User Reviews
Easy to use: "Simple and easy to use. Gets the information to the technician that is needed." – Neeraj K from G2
What to Look For in Free Field Service Management Software
You won't find as many features in free field service management (FSM) software as you would in paid plans, but there are some staples that are almost always included.
These are some of the basic features your free software should have to help you save time and streamline business processes:
Customer Relationship Management (CRM)
CRM software allows you to store customer details, such as contact information and service history. That way, whenever you're talking to a customer over the phone or in-person at a job site, you can pull up everything you need to know about them to address their questions and concerns.
With a CRM database, you can make customer service quicker and easier.
Job Scheduling
Your FSM software should include a tool that lets you schedule and keep track of all your jobs. The calendar should be accessible from your computer and mobile devices so that your employees can view and edit the schedule whenever and wherever they need to.
Quote/Estimate Creation
Most software for the field service industry includes templates that let you quickly create and send price estimates to potential customers. Some programs will even allow the customers to accept or decline estimates and automatically notify you of their decision.
Invoice Management
After a customer has booked a service and you've completed it, field service software should help you keep track of invoices and payments. Instead of searching through your email for all your invoices every day, you can see them all listed in one place and see whether they're paid or unpaid.
Some software will also send automatic payment reminders to customers when a set amount of time has passed since sending the first invoice. So, your software may be able to chase down late payments for you.
Mobile App
For a business that relies on field service operations, mobile accessibility is a must. You and your employees need to be able to access customer data, create estimates, and take payments from anywhere.
Look for FSM software that has a mobile app available on iOS and Android, and make sure the app is available for free users (it usually will be).
Other Software Options
Are you looking for more advanced and comprehensive business software than the ones we've covered in this article?
If you have room in your budget, you can try a paid software program. We've covered several software solutions on our blog, such as:
Service Autopilot: A relatively expensive program for larger companies that need more tools and have room in the budget to pay for them.
Jobber: A less expensive software option that's praised for user-friendliness.
GorillaDesk: A program that charges you based on how many features you need and how many people you employ. 
For industry-specific recommendations, check out our top picks for the best software for pest control, landscaping, and lawn care businesses. We also reviewed the overall best field service management software of the year.
Main photo credit: Bryce Carithers / Pexels (with text overlay)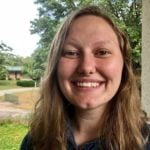 Jordan Ardoin
Jordan Ardoin is a writer, editor, and classical literature student based in Colorado. When she isn't reading or writing, she enjoys goofing off with her cats and spending time in nature.