Service Autopilot offers business management software for all kinds of field service industries, including lawn care, landscaping, pest control, and tree care. If you own a business in one of these industries, Service Autopilot could help you virtually keep track of your clients, payments, and employees.
What we found: Service Autopilot goes a long way in streamlining your everyday tasks and saving your employees time, but its many features get expensive. The basic version of the software is affordable, but the premium version with more features may not be an option for small businesses or start-ups without much extra money in the budget.
Note: Clearent, a payment solutions company, acquired Service Autopilot in 2019.
Service Autopilot Overview
LawnStarter Rating
4.5 out of 5 stars
Price Range
$47-$275 per month + one-time signup fee of $97-$275
Free Trial?
No
Free Version?
No
Pricing Model
By features
Made For
Lawn Care; Pest Control; Pool Cleaning; Snow Removal; Cleaning Services; Field Service Industries
Platforms
iOS App
Yes
Android App
Yes
Desktop
Online software
Features
• Client Management
• Employee and Contractor Management
• Scheduling
• Automations
• Credit Card Processing
• Job Cost Analysis
• Customer Support
Service Autopilot Overall Rating: 4.5 Out of 5 Stars
Service Autopilot Key Features
Because Service Autopilot doesn't offer a free trial or free version, we at LawnStarter were unable to get the full experience of what it's like to use this software. However, we're going to share the most important things we learned after attending a demo session of the desktop version and scouring the internet for tutorials and reviews.

The following are a few highlights of what Service Autopilot has to offer. There are a lot, and we mean a lot, of features available that we couldn't take for a test drive. But this sampling can give you a good idea of what Service Autopilot looks like and how it works.
Client Management
A big chunk of Service Autopilot is dedicated to Customer Relationship Management (CRM). The CRM page within the desktop app, pictured below, stores all your clients' information in one convenient location.
There's a lot you can do from this client page. You can sort customers in different ways — by name, address, or frequency of service, for example. You can also send marketing emails and other communications to multiple customers at once directly from here.
When you click a customer's name in your client list, you'll see all the information you could possibly want about them: their service history, contact information, and any past correspondence with them. If your customer has left you any notes, those will be on this page.
As pictured below, you can also schedule services on a one-time or recurring basis by clicking on an individual client.
On that same screen, you'll notice a list of invoices and estimates. This is also where you can send and manage invoices for each individual client. You can choose to send invoices manually or have them sent automatically, either after every service or on a rolling monthly basis.
If your company offers service contracts, you'll be able to manage your different contracts with this software, as well.
Employee and Contractor Management
Another major feature of Service Autopilot is that it lets you manage your employees virtually.
The feature you'll probably use most often is time tracking, which allows employees to log their hours. The time clock is simple, and it's one of the first things anyone will see when they open the software. Here's where it is on the homepage of the desktop version:
Service Autopilot gives you the option to assign a team leader to each crew to manage time cards for everyone on that team so that each individual employee doesn't need access to the software. That's helpful because you'll have to pay more for every user you add.
In addition to tracking hours, Service Autopilot can shorten the amount of time your crews spend on a job with route optimization. This feature uses GPS tracking to automatically assign teams to jobs in the same area, so each team has the most efficient route possible, saving time and gas money.
While your employees are in the field, they can use the mobile app to keep track of how their jobs went. You can create custom forms that your employees have to fill out each time they clock in and out of a job, reminding them to check their equipment or to take "before and after" photos of the job site.
As we mentioned, these screens that your employees see are customizable. You can notify them of anything or ask for any information you want before and after they complete a job. All notes and photos they input will be stored in the software, and you can pull them up to review at any time, from any connected device.
Scheduling
You've already seen how to schedule a service with a customer from the client page. Whenever you schedule a service there, the appointment automatically populates in your job calendar, as pictured below.
With this calendar, you can keep track of all the jobs assigned to all your crews. When you schedule an appointment, the system automatically assigns a crew for you based on the most efficient route. You can also choose to assign crews yourself if you prefer to do it manually.
Automations
Service Autopilot's "Automations" feature sets it apart from other lawn care, landscaping, and pest control business software. It's available only for members with the Pro Plus version of the software, which is the most expensive tier.
It's a cool feature, though, and could save you a lot of time on menial tasks. Automations allow you to set certain tasks to happen automatically. For example, you can set it up so that an email automatically goes out to every customer immediately after your crew is done with their lawn.
Here's what that automated email might look like:
You can also do things like automatically assigning certain recurring tasks (such as a recurring mowing job) to your employees. You are in total control of what is and isn't automated, and you can turn off automations at any time if necessary.
Credit Card Processing
Service Autopilot features a built-in credit card processing program powered by its parent company, Clearent. With this feature, clients can set up auto-pay so that their credit card information is stored, and you can charge them as soon as a service is complete. No more waiting on people to pay invoices.
Another useful feature of this credit card software is the ability to charge multiple credit cards for multiple invoices at once with just a few clicks. You simply go to your invoice page, click the check mark next to all the clients you want to charge, click "charge cards" (as pictured below), and you're done. Each client will be charged the correct amount for their service.
You can then send email notifications to the clients letting them know that their invoices have been paid and their cards have been charged. Of course, you'll only be able to do this for customers who have given permission to store their credit card information and use auto-pay.
Job Cost Analysis
Another feature that could save you a lot of time and money if you use it right is the job cost analysis function. Basically, here's how it works:
Service Autopilot tracks how much time you and your employees are spending on every job, including drive time. It also calculates the resources you're using on every job. Then, it tells you how much you're spending in time and money on that job, versus how much you're getting paid for it.
You can use the job cost analysis feature to "trim the fat" in your business and make sure you aren't wasting time and resources on jobs that cost more than they're worth.
Customer Support
If all these features seem like a bit much to figure out on your own, Service Autopilot predicted you would feel that way. So, all customers on all tiers have unlimited access to customer support over the phone and online from 7:30 a.m. to 6:30 p.m. Monday through Friday.
All customers get hands-on help from a "launch adviser" in getting all their company's information loaded into the software and getting set up. You can also access online training videos and live Q&A webinars.
Customers with Pro and Pro Plus plans, which cost more than the basic version of the software, also get live one-on-one training sessions with an expert.
Service Autopilot Pricing
Service Autopilot offers three basic plans for different price points:
Startup: $47 per month + $97 signup fee; least features available
Pro: $109 per month + $109 signup fee; more features available
Pro Plus: $275 per month + $275 signup fee; all features available (minus add-ons)
There are some features that aren't included in any of the basic plans. You can add the following features to your plan a la carte for an additional monthly charge:
Additional users: After the first user, it costs an extra $29 per month for each additional desktop user and $19 per month for each additional mobile app user.

Accelerate Program: This program automates your forms and documents, and there are three tiers available for an additional $39, $59, or $99 per month.

Email Integration: This program links your Gmail or Outlook email accounts with your Service Autopilot software so you can see all your emails in one place. It costs an additional $49 per month for the first connected email account and $15 per month for each account after that.

QuickBooks Sync: If you use QuickBooks for record-keeping, this add-on connects your QuickBooks and Service Autopilot accounts so that anything you record in one will appear in the other. It costs an additional $25 per month.

Smart Maps: This feature improves route optimization, allows you to measure properties remotely so you can generate price estimates faster, generates leads in neighborhoods where you're already doing business, and creates custom marketing materials. It costs an additional $47 per month.

Client Portal: A client portal is where your customers can interact with your business online or in an app. They can schedule service, make payments, see their service history, and more. Setting up a client portal costs an additional $47 per month.
Service Autopilot is not cheap if you want the full suite of features it offers. There are much more affordable software programs (LawnStarter's is free, for example) out there for smaller lawn care businesses, although they might not offer as many tools.
Service Autopilot User Reviews
"Service Autopilot is the hub of the entire business as it contains all lead, client, and employee information. The automations are a huge step up for productivity and ease of systems." – Kate J from Capterra
"This software seamlessly allows us to bid a job, win the bid, schedule the work, dispatch the work, perform the work, and bill the work. Front to back workflow is awesome." – Chester B from Capterra
Note: Many users agree that Service Autopilot has gone downhill in quality over the past year. If you Google Service Autopilot, you'll find quite a few reviews like this:
"Service Autopilot has exploded in size and they have completely gone downhill in service. It is very difficult to get anyone to help. Their site is always having trouble and runs slow. The program has so many options and upgrades, that you have to keep training to stay up to date with the software. I want software that always works and is easy to use. I want to focus on my job and not learning an overdeveloped software." – Archer Services, from Google Reviews
"I have been a happy client of Service Autopilot for 7 years. But a few months ago they destroyed the functionality of their note-taking system and have not resolved the issue despite dozens of their clients complaining about the problem. … The note-taking process is so awkward. It really frustrates our employees, so we will be looking for new software." – Kaleb P from Google Reviews
"We've used Service Autopilot for SEVERAL years. They used to be a fantastic company until this past year. They have implemented several changes that are causing issues with many users." – Bryan G from Google Reviews
Pros and Cons of Service Autopilot
Overall, the main problems with Service Autopilot are price and spotty quality. It offers a ton of helpful features when it's working, but you have to pay a hefty price for them, and the site has been having a lot of issues recently.
Pros
Cons
✓ Highly customizable
✓ Wide variety of features available
✓ Lots of opportunities for training
✓ Automated email feature sets it apart from similar software
✗ Expensive
✗ Many features are behind an additional paywall
✗ Can be difficult to figure out
✗ Customer service has become unresponsive over the past year

Alternatives to Service Autopilot
If Service Autopilot doesn't seem right for you – whether because of the high price tag or the recent influx of negative reviews – there are tons of other field service software programs out there for you to try.
These are a few alternative software programs for field service professionals, including small lawn care, pest control, landscaping, and tree care business owners:
Breezeworks: Breezework offers a full suite of features for an affordable price.
Main photo credit: Alexas_Fotos | Pixabay (with text overlay)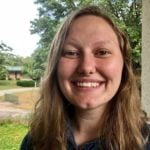 Jordan Ardoin
Jordan Ardoin is a writer, editor, and classical literature student based in Colorado. When she isn't reading or writing, she enjoys goofing off with her cats and spending time in nature.