You don't have to spend all your green for better curb appeal. Beautiful landscapes may look expensive, but an eye-popping yard can be budget-friendly, too.
Recycle an old watering can, lay down free mulch, hang some string lights and you can create a charming, cozy yard at little to no cost. If you're crafty and good with tools, you'll whiz through cheap DIY projects.
These 20 cheap landscaping ideas will inspire you. So, don't raid your savings account, but do grab your sun hat, slip on those garden boots, and get started improving your yard's look and feel.
Landscaping and more at the click of a button
With LawnStarter
20 Cheap Landscaping Ideas
1. Add a walkway
Stepping stones or pavers make excellent budget-friendly walkways. They draw the eyes to areas of the yard you wish to show off, and they invite your visitors to do a little exploring. Pathways also help keep people from walking on the grass and provide a sense of direction from one part of the yard to another.
Spruce your stones up with soft moss or plants, and you'll have yourself an affordable, elegant walkway.
Cost: Pavers and stepping stones typically range from $1 to $15 each, and they can be bought at your local home improvement store.
2. Save with perennials
Plant perennials, which return with color every growing season. This saves you money and gardening time because you won't be buying and planting new annuals every year.
Examples of perennials include tulips, asters, hostas, daylilies, hydrangeas, lavender and coneflowers.
While perennials may have a higher initial cost than annuals, perennials will save you more green in the long run.
Cost: $10 to $30 (or more) for a perennial plant.
3. Spread some mulch
Mulch is just what you need to make your flower beds pop. It adds a textured ground cover to your flower beds and helps keep out those pesky weeds that keep stealing the show.
Mulch also helps lock in moisture, and organic mulches can add nutrients back into the soil to enhance plant health. This budget-friendly landscaping project will not only help your plants grow but also make your flowers a stunning attraction.
Cost: Free mulch — wood chips, grass clippings, leaves, compost, pine needles, and straw — can be found in your neighborhood. Or you could buy your mulch. Mulch for an average-sized garden (500 square feet) will cost around $175 with most homeowners spending between $100 and $300. But for a cheap landscaping idea you can't beat free.
4. Plant flowers around your mailbox
When you're giving directions to your home, wouldn't it feel good to say, "Mine is the one with the pretty mailbox." No one will be able to miss your driveway when you surround your mailbox with a flower bed or a small trellis with self-climbers like hydrangeas or roses.
Cost: One perennial plant from a nursery typically will cost between $10 and $30.
5. Plant a tree sapling
If you like saving your green, plant a small sapling and you may see your tree increase your home's value when it comes time to sell.
Saplings, strategically placed, can grow into giant trees that can help reduce home energy costs. Deciduous trees may provide enough shade over your home to reduce air conditioning costs, while evergreens may lower heat costs by blocking cold winter winds.
Cost: 50 cents to $1.50 per sapling. Planting a small or medium tree may cost between $100 and $200, while a large tree may run you into the thousands.
6. Raise your garden bed
A raised garden keeps nuisance weeds at bay, prevents soil compaction, provides excellent drainage, and protects your plants from pests. Raised flower or vegetable beds also add an aesthetically pleasing value to your garden.
A raised garden bed can be made with many materials, including wood, cinder block, or brick.
Cost: Check out how you can make a simple DIY raised garden bed with just $35.
7. Repurpose items as planters
Repurpose that old barrel, tub, piano, or wheelbarrow into an eye-catching focal point full of plants. You'll get in A+ in recycling and likely have a one-of-a-kind creation in your front yard.
Don't repurpose an old toilet into a planter, though. That's not going to get the kind of attention you want from friends, family and neighbors.
Cost: Since you'll be building a flower bed inside of an item you already have, you'll only need to buy flowers, which may run you $10 to $30 per plant.
8. Landscape with lighting
Outdoor string lights can transform your entire yard into an enchanted space after the sun goes down.
Never had dinner outside because it was always too dark? Well, hang luminescent string lights around your backyard dining area, and you'll have both a gorgeous evening landscape and a delicious meal.
Cost: Outdoor string lights may cost you between $15 and $50. Or head to a dollar store, outlet store like Big Lots or Ollie's, or even the seasonal aisle of your grocery store for cheaper prices on outdoor string lights.
Get quality landscaping at an affordable cost
With LawnStarter
9. Hang some window boxes
Are your front windows looking a little tired? Install window boxes to add instant charm and color to your front lawn while also covering up any wear and tear. Window boxes are simple, beautiful, and can be a great DIY landscaping project.
Window boxes also give you an exceptional view of your favorite flower right from inside.
Cost: A window box is the perfect DIY project if you've got wood lumber, screws, and brackets lying around in the garage. Otherwise, an 8-foot piece of wood lumber may cost you between $5 and $20. Keep in mind that plants typically cost between $10 and $30 each.
If you'd prefer to buy a window box instead of build one, window boxes cost between $15 and $100 depending on the style and quality.
10. Use edging to add some order
If you want to landscape with a budget, sometimes the best money-saving technique is to enhance what you already have.
Is your favorite tree looking a little forgotten, or is the mulch in your flower beds getting all over the lawn? Consider giving your trees, shrubs, and flower beds a makeover with some edging. Edging helps to keep your mulch in place, prevent erosion, and make your landscape stand out.
Edging materials include stone, concrete, brick, wood, metal, logs, and recyclable items.
Cost: Landscape curbing installation, or edging, can cost between $70 and $1,700. But to keep that piggy bank on the shelf, spare stones on your lawn or extra wood from the tool shed can make excellent materials for your flower bed's edging.
11. Grow an edible garden
An edible garden can cut your grocery bill because you will be eating what you grow instead of buying those fruits and vegetables in store. While a cost-effective garden may take time and energy to maintain, a good harvest will have you reaping the rewards.
Cost: You can buy your garden's seeds for as little as $2 a pack. Establishment costs will vary depending on the garden's size, whether you decide to install a fence, and whether you choose to build a raised garden bed. Keep in mind that while you may have to pay upfront to establish your garden, it will begin to pay for itself as you grow your fruits and vegetables.
12. Add texture with beach pebbles
You'll love your rock garden of pebbles when you see how much they can do and how little they cost. Fill in the crevices between your flagstones with these pebbles (or pea gravel) to give your stone walkway some charm.
Want to make your favorite stones and plants shine in your rock garden? Lay down some landscape fabric and some pretty pebbles, and your rock garden will have a whole new look.
You can also use small pebbles to create an elegant garden path. Just remember to grab some edging to keep those stones in place.
Cost: Beach pebbles cost approximately $1 per pound.
13. Show off your landscape with outdoor dining
Sometimes all you need to make a budget-friendly landscape look its best is a dining area on the backyard patio. After all, it brings all your favorite people outside, and you can't put a price on that. So enjoy a great meal, share some laughs, and enjoy the view.
Cost: You can buy outdoor patio furniture sets with a table and chairs for as little as $150-$200
14. Rock your rock garden
A rock garden, also known as a rockery or alpine garden, accentuates various stones, boulders, and pebbles. Small, big, gray, or brown, your rock garden will highlight many shapes, sizes, and color palettes.
Rock gardens help to diversify your yard and create an appealing contrast from the greenery. These gardens are drought-tolerant and low-maintenance, so you won't have to spend lots of money on their care.
Cost: Landscaping rock projects cost an average of $600 to $700. Homeowners may pay between $460 and $1,000 to buy and install rocks, stones, and boulders.
But there are plenty of ways to find free rocks for your rock garden and avoid writing that check.
Large boulders on farms and construction sites are typically a nuisance. Consider asking a farmer or construction worker if they have any rocks they plan to throw away. You may happen to find yourself coming home with a giant, new rock.
Hunting in your yard for small stones is also an excellent way to collect some of your favorites.
15. Cool off in an above-ground pool
The kids want a pool, but you don't want to break your budget, especially when you know no one will likely use the pool after the kids grow up. For a short-term solution that protects your budget and keeps the kids — and you — happy, consider installing an above-ground pool.
While you may need the checkbook for this one, an above-ground pool won't cost you as much as an in-ground pool, and it will provide plenty of year-round fun.
Cost: In-ground pools typically cost between $20,000 and $65,000. An above-ground pool is much cheaper, typically costing between $730 and $4,200 depending on your budget and the quality of pool you buy. Unlike in-ground pools, which can last for decades, an above-ground pool, if properly maintained, may last between seven and 15 years.
Get quality lawn care at an affordable cost
With LawnStarter
16. Grow up with a vertical garden
If you're working with a budget and a small backyard, consider a vertical garden. This cheap landscape design will have you picking greens, saving greens, and growing a green thumb. These small gardens will help conserve space and make a fun, creative DIY project.
Plants that are great for vertical gardens include hostas, succulents, ferns, bromeliads, onions, garlic, tomatoes, cucumbers, and peppers.
Cost: Costs will vary depending on your DIY vertical garden's design and whether you have the supplies already sitting in your garage or tool shed. You also will have buy the plants or seeds for your vertical garden.
17. Sit a spell on a bench
A simple park bench can turn your yard into a space for reflective thought and quiet moments. Enjoy an afternoon tea with a friend, or sit alone and meditate amid the beauty of your yard. Don't forget to decorate your new favorite spot with pillows, flower pots, or stepping stones.
Cost: An affordable bench may cost you between $100 and $200.
18. Light the way with lanterns
Your curb appeal needn't disappear after that sun goes down. Install a few lamps around the yard, and you'll add instant charm.
You can use lamps to provide light to your outdoor spaces, such as around the dining area or your reading bench. Lamps also can help guide you along a safe path, like to the front door or the garden, while also providing you with a sense of security.
Cost: Lamps are typically sold in bundles. A bundle of six or 10 lamps may cost you between $20 and $100.
19. Invite the neighbors with a birdbath
A birdbath can make a beautiful focal point while also inviting nature's guests to your lawn. Enjoy watching the birds rinse their feathers and listening to their beautiful songs.
You won't have to spend much time installing or maintaining this landscape feature to appreciate the beauty it brings to your lawn.
Cost: A low-cost birdbath will typically run you between $30 and $50.
20. Repurpose old watering cans
Before throwing away those old watering cans, save them for your landscape. They can make beautiful flower pots and will give your lawn a cozy aesthetic. Fill them with flowers, then place them on your front porch steps or in the garden.
Your spruced-up watering cans will have a gorgeous effect, and you'll be glad you managed to recycle them.
Cost: The flowers will be your only buy here, costing between $10 and $30 per plant. Your old watering can shouldn't cost you a cent.
When to Call a Landscaping Professional
Without proper planning, DIY projects may lead to costly mistakes, resulting in more money spent than had you hired a professional. Many landscaping professionals market themselves as budget-friendly and are happy to help you not break the bank.
Call a landscaping professional near you if you're interested in knowing all your options and possibly further design ideas. You may find that working with a professional landscaper makes your landscaping project stress-free and leaves you with a result you couldn't have made yourself.
Order top-notch landscaping service with easy online booking
With LawnStarter
Main image credit: coneflowers / Joseph Yu / Pexels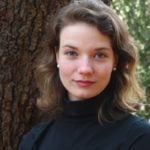 Jane Purnell
Jane Purnell is an artist, writer, and nature lover. She enjoys teaching readers about the importance of eco-friendly lawn care, integrated pest management, biodiversity, and sustainable landscaping.