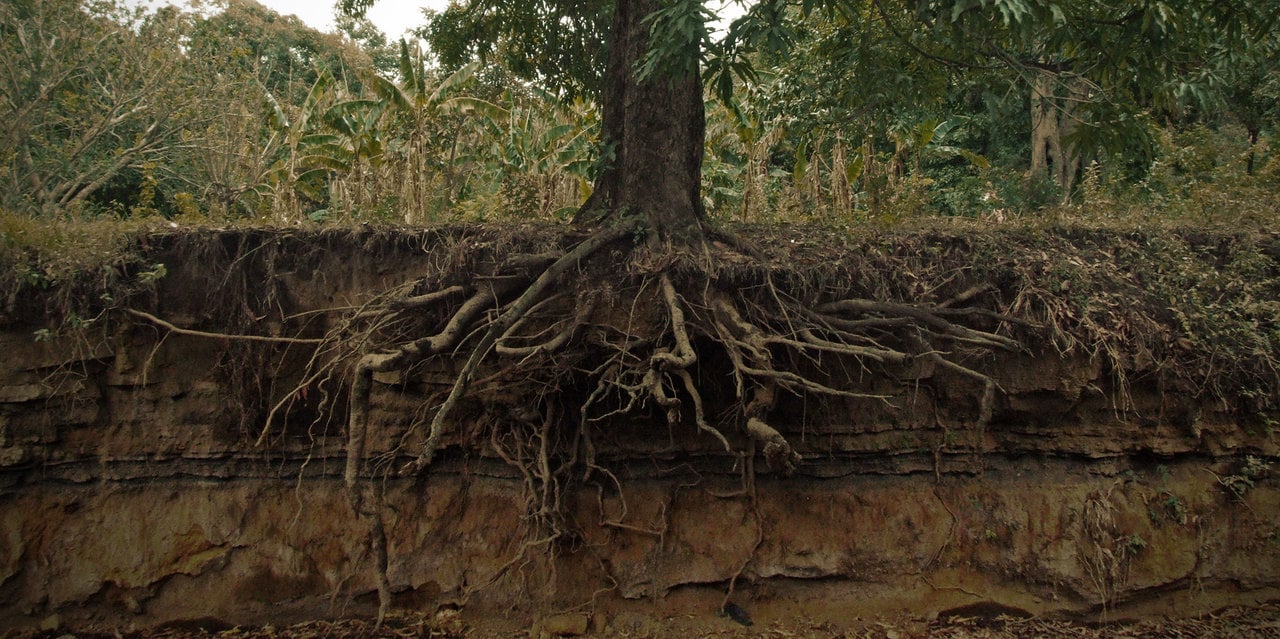 You thought you were done with that tree when the chainsaw fell silent. Not so fast. You still have to deal with tree roots. Tree roots are an entirely different beast. Depending on the size of the tree or the reason for the removal, you may even need to call in professional help. In this how-to guide, we'll cover the things you need to know about removing tree roots, the conditions you might face, tools you can use, and even when you might need to throw in the trowel and call for expert help.
The most obvious reason to remove tree roots is that there is a stump in your yard that serves as a reminder of a tree that once stood there. And like the rest of the tree, you need it gone for one reason or another. But that's not always the case. You may, in fact, want to save the tree, but eliminate pesky roots that are cracking your sidewalk or clogging up the sewer line. Whatever the reason, we've got you covered. So let's get started.
Removing Tree Roots After Tree Removal
Taking out tree roots can be a big job, especially if it was a big tree. Its underground root system can spread 20 feet deep, sometimes even more in the right conditions. To remove tree roots that are left after taking down a tree, in most cases, you have three options:
Physically remove the roots yourself.
Treat the roots with chemicals.
Hire a professional tree stump killer.
Physically Remove Tree Roots on Your Own
Physically taking out a tree stump is the fastest, but most laborious way to get rid of it. Tree stump removal and taking out the tree roots on your own generally involves either digging them out or using a stump grinder. It really depends on the type and size of the tree roots you are dealing with. This type of DIY project works best with smaller roots.
Digging Out Tree Roots
To dig out the roots, you'll need a few supplies: a spade, loppers, grub hoe, and possibly a root saw.
First, call the utility company to make sure you aren't digging around water, sewer or other underground lines. Using your spade, you'll want to dig out the soil that surrounds the roots to expose them. Pull out any loose roots until no more loose ones remain. Dig out the dirt surrounding the ones that are still intact and cut through them using your loppers. Try to cut far from the root ball.
Next, use the grub hoe to lift out the cut roots. Pull additional ones out by hand if you can. Push the stump back and forth to loosen the roots and continue to cut and pull roots until you are able to remove the root ball from the soil. A root saw may be needed if the roots are too thick for the loppers.
Using a Stump Grinder to Remove Tree Roots
In some cases, digging out the tree roots may prove difficult. But there is another option to physically remove them, and that is with the use of equipment. Stump grinding a pesky tree trunk is work, but you can eliminate it quickly, and even create some fresh wood mulch in the process.
If you use this method, you'll need a chainsaw, a shovel, and you'll also need to rent a stump grinder.  The average cost to rent one is between $100 and $400. They can be found at your local home improvement stores such as Lowe's or Home Depot. Or you can rent one from an equipment store such as Sunbelt.
Because of the debris involved, it's important to wear the right safety gear. This includes fully covering your body with pants, a long sleeve shirt, and protective headgear and glasses.
When you are ready to begin, the first thing you'll do is use your chainsaw to trim the trunk as close to the ground as possible. Next, dig up any rocks and debris around the trunk that could damage your grinder. Once the trunk and roots are prepped, you can drive the grinder onto the stump and start grinding it down.
Depending on the size and location of the tree, you'll grind down anywhere from 2 to 4 or more inches. After you've completed this, use your shovel once again to dig up tree roots that were attached to the trunk.
Once you've completed the process, it's time to treat the area. You can do this shoveling or raking the loose wood chips onto the area where the stump was. If it is was in a grassy area, also add topsoil and grass seed. If not, use a mulch to help cover it. Continue to check on the hole and treat it until it becomes a natural part of the yard.
Treat the Roots With Chemicals
If you choose to treat the tree's roots, there is a chemical herbicide option, which works fast to eliminate roots, or the more natural option of using rock salt, which is equally effective but takes longer. You can also use Epsom salt or another highly concentrated form. Table salt won't do the trick.
Remove Roots Using a Chemical Compound
You will need a saw, water hose, garden sprayer or paintbrush, and glyphosate herbicide with an active ingredient concentration of at least 41 percent.
Once you have everything you need, use the saw to make a fresh cut across the tree stump and saturate the tree's outer layer (just behind the bark) with water. The water will help distribute the herbicide to the tree roots.
Next, mix the glyphosate herbicide with water to create a 50/50 solution and use your garden sprayer to saturate the outer ring of the tree stump with it. Try to avoid getting the solution on the grass or any nearby plants.
Once the chemical treatment is applied, you just wait. It will take about two weeks for the tree roots to completely die off.
Remove Roots With Rock Salt
It will take a few months and few applications to get the job done. First, you'll need a drill, the rock salt, and water. Drill several holes in the tree stump that is about three to four inches deep. If there are any exposed roots on the ground, drill holes in these too.
Fill each hole completely with the rock salt, then add enough water to cover the hole without any spilling out and causing damage to other vegetation. Do this several times each month. The rock salt will rob the roots of any water and after a few months, your tree roots should be dead.
Hire a Professional
There are several reasons that you may want to hire a professional tree service to remove your tree stump. For example, if you don't want to mess with the physical work of digging or grinding the stump yourself, and you don't want to wait weeks or even months for it to go away, then it's a good idea to let a pro take care of it for you. In many cases, if you are having the tree professionally removed, then you can hire the same company to take out the stump too — for an additional fee.
According to Bates Hite, the owner of Tree Stump Masters in Atlanta, he's seen homeowners do all kinds of crazy things to remove tree stumps, even lighting them on fire with charcoal. And he warned that the stump grinders you can rent at the local home improvement store are not powerful enough for larger roots.
"You can't rent a big enough piece of equipment to get the job done right on a large tree stump. You need to go deep, and you need a big machine,"  he said.
On average, the cost of tree root removal by a professional tree removal service can range from $250 to $350 depending on the size and location of the tree stump.
Tree Root Removal Without Harming the Tree
Sometimes you love the tree in your yard but hate the roots that are tearing up your sidewalk or clogging up the plumbing. So what do you do about them? Can you eliminate these roots without harming your tree?
The answer here is yes. You can trim the roots back and you can take measures to prevent them from coming back in unwanted areas.  First, you'll need a water hose, hand trowel, a wheelbarrow or tarp to temporarily place the dirt, root saw, and material to create a root barrier (plastic, metal, or concrete).
With supplies ready, start by using your hose to soften the ground with water. You want the ground to be damp, but not soggy. Next, use the hand trowel to loosen the soil and feel out the roots. Remove the soil in and around the roots and place it in the wheelbarrow or on the tarp. It's best to use your hands for this.
Once the area is clear of dirt, cut the roots using your root saw, but be careful. A few guidelines to follow so that you don't damage the tree are:
Don't cut more than one-third of the roots.
Measure the tree trunk's diameter, then multiply it by three. That's as close to the trunk as you want to cut.
Cut only those roots smaller than the size of a fist.
Do not cut any more than 25% from one side.
After you've trimmed the roots, dig a trench between them and the area that you don't want them to go. Create a barrier at least 12 inches high and 10 inches long using a material like metal, plastic, or concrete, then cover it with the soil. Pat or compact the soil down and spray with water to wet the ground.
Removing Roots Inside Your Plumbing Pipes
Clogged plumbing due to tree roots is a common issue for homeowners. But if you take proactive measures, you can easily correct this problem with just a little rock salt. Pour about half a pound of rock salt at a time in your toilet and flush until it goes down the pipes. Repeat until you've used a full two pounds. Then close off the bathroom and don't let anyone in the family use that toilet for about 8 to 12 hours. The rock salt will kill the tree roots by robbing them of their moisture. Repeat this monthly for ongoing maintenance.
Other Ways to Handle Tree Roots
Now, after reading this, you may decide that removing your tree roots or tree stump is just too much work. If that's the case, you can always get creative with your tree stump and find ways to incorporate it into your landscape design.
Bob Villa has some unusual for things you can do with your tree stump. Check them out here!
Main image credit: Aaron Escobar, CC 2.0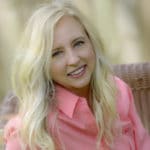 Jennifer Lester
Jennifer Lester is a freelance writer and social media strategist who covers a variety of home and garden topics. She's a graduate of Texas A&M University and the proud mom of three boys. In her spare time, she volunteers in her community and her children's schools.