You eliminated the tree that just didn't work in your yard, but now you have the stump to contend with. Surprisingly, removing it is no easy task. In fact, it's left you, well — stumped. But never fear! Here are 5 ways to remove a tree stump.
Tree care and more at the click of a button
With LawnStarter
No. 1: Use Chemicals
Using chemicals to remove a tree stump is the least labor-intensive way to get rid of it. However, this process does take time, especially if the size of the stump is large.
In some cases, it could take up to a year for the stump removal process to be complete because you are literally rotting the pesky stump. But the good news is that this method is inexpensive if you already have a chainsaw and drill.
The materials you need to purchase will cost you less than $20. Here are our five picks for stump removal chemicals.
| Image | Title | Rating | |
| --- | --- | --- | --- |
| TOP | Spectracide HG-66420 Stump Remover | | Check Pricing |
| | Stump Killer Ready-to-Use Qt | | Check Pricing |
| | VPG Fertilome 32295 32Oz Brush Stump Killer | | Check Pricing |
| | Bonide (BND272) – Ready to Use Stump-Out, Easy Chemical Stump Remover | | Check Pricing |
Amazon.com prices as of
7/9/2021, 5:18:51 AM
–
details
Product prices and availability are accurate as of the date/time indicated and are subject to change. Any price and availability information displayed on Amazon.com or other relevant Amazon Site(s), as applicable] at the time of purchase will apply to the purchase of this product.
To get your tree stump out this way, you'll need the following:
A chainsaw and a drill
Potassium nitrate
Plastic tarp
Garden mulch
An ax
How to Remove a Tree Stump Using Chemicals
Once you've got your materials, you can begin. But remember, when you use a chemical stump remover, be patient as it will take at least four weeks in most cases to see results. If you are looking for a way to rot a tree stump fast, this is it. Normally, it takes three to seven years for a stump to rot.
Step 1: Using your chainsaw, take off as much of the stump that's above ground level as possible. Be sure to have protective safety gear on such as safety goggles and steel toe boots.
Step 2: Next, it's time to drill holes through what is left of the tree stump. Space the holes closely together and use the largest drill bit that you can. Go as deep and wide as you can with these holes.
Step 3: Fill the holes using water first, then add the potassium nitrate. You could also use another type of fertilizer high in nitrogen, or even stump remover granules designed for this process.
Step 4: Soak the ground all around the tree stump with water to get it nice and saturated, then cover the area with a plastic tarp. The tarp will help to keep moisture in and accelerate the rotting process.
Step 5: Cover the tarp with mulch, preferably an organic variety, and water again to help retain moisture and soak the area.
Step 6: Check on the progress periodically and add more water and nitrogen to your tree stump, then recover with mulch and more water.
Step 7: After four to six weeks have passed, your tree stump should become spongy. If so, you can use an ax to speed up the process and remove portions of the tree stump. If enough of it comes loose, you can cover what remains with dirt, and create a flower bed or even plant grass seed. If the stump is still firm, repeat the process.
If you discover that the old tree stump hasn't progressed as far as you'd like, you can always move on to the burn method listed below.
Or, if you want to avoid harsh chemicals, fuel oil, or anything else that's not natural, you could use the Epsom salt method. Follow the steps above but switch out Epsom salt for the potassium nitrate.
No. 2: Remove Stump Manually
If you don't want to use chemical stump removal or wait too long to get rid of the tree stump, it may be possible to remove it manually. Again, it's not expensive to do it this way if you already have the tools. It may take around three to 12 hours to finish the project, but once you are done, that stump will be history.
The tools that you need to gather or purchase include:
Digging bar ($30 to $50).
Bow saw ($10 to $30).
Ax ($30 to $40).
Mattock ($15 to $50).
Be sure to wear safety gear such as work gloves and steel toe boots for this project.
How to Manually Remove a Tree Stump
Manually removing a stump is definitely more labor-intensive, but it will get the job done fast. This method is best used on small to medium-sized tree trunks. If your stump is larger, then you'll probably need a stump grinder, which we will talk about later.
Step 1: Use the broad end of the mattock to dig around the stump and loosen the dirt.
Step 2: Remove the loosened dirt with a shovel so that you see the tree roots.
Step 3: With your mattock (or a small bow) sever the tree roots from your tree trunk.
Step 4: Continue to dig and chop until you reach the taproot and clear an area around it.
Step 5: Using an ax or bow saw, cut through the taproot.
Once you've cut through the taproot, you can wiggle the tree stump around and pull it out of the topsoil. This process will take hours, but when it's over, your tree stump will be gone.
Another strategy for removing a tree stump manually is to use a wedge, which this video illustrates.
No. 3: Burn the Stump
Another do-it-yourself option is the burn method. This may be used alone or in conjunction with one of the two stump removal methods listed above. The supplies you'll need to burn your stump include:
A tree stump removal product such as Stump Out (which you can find on Amazon).
Kerosene or fuel oil.
Power drill.
How to Burn a Tree Stump
Burning the stump may seem daunting, but as long as safety measures are followed, this is an effective method to remove a tree stump. Carefully follow the instructions:
Step 1: Drill holes in the stump and sprinkle your powdered tree stump removal product inside. This will help to make the wood porous.
Step 2: Pour kerosene or fuel oil into the holes. Soak the tree stump completely, allowing the porous wood to absorb the fuel.
Step 3: Ignite the tree stump and let it burn. Watch it closely and make sure that the flame smolders. Once it is just about finished, you can cover it with topsoil to help put out any remnants of the fire.
This is a fast method for removal, but if you live in a neighborhood, you may want to check first that it's acceptable to use kerosene on your tree stump.
No. 4: Use a Stump Grinder
If you are dealing with a larger stump, or have multiple old tree stumps to remove, renting a stump grinder may be your best DIY bet. Stump grinders that are available at your local home improvement store generally cost between $100 and $200 to rent. You'll also need a few extra tools including:
Shovel.
Mattock.
Rake.
Chainsaw.
How to Remove a Tree Stump With a Stump Grinder
Stump grinders are large machines that can weigh around 1,000 pounds. So before you rent one, make sure you have a vehicle that can transport it to and from your home, or that the rental company can deliver it and take it away.
Step 1: Clear dirt, debris, and rocks away from the tree stump using your mattock or shovel.
Step 2: Using your chainsaw, cut as much of the stump as possible. Ground-level is ideal.
Step 3: Place the stump grinder wheel a few inches above the stump and turn it on.
Step 4: Lower it about 3 inches and move it from side to side using its lever.
Step 5: Grind it down about 4 inches using the grinder wheel and repeat until the entire perimeter of the stump is 4 inches below the ground.
Step 6: Fill the hole with the wood chips which are the remnants of your stump then cover with topsoil and/or grass.
While this is a home improvement project that you can do yourself, be sure to do your research before you begin. These machines can be a challenge to operate and you will need the proper safety gear and attire.
Get the best tree care service at an affordable price
With LawnStarter
No. 5: Call in the Pros
If waiting weeks, working on it for hours, lighting fires, or operating heavy equipment don't appeal to you, you can always hire a local tree care professional. If you're already getting a tree cut down, ask that company to remove the trunk. They will charge you an additional fee, but you may be able to negotiate a favorable rate since you are already working with them.
It generally costs between $175 and $516 per stump for removal. To get a good estimate, measure the diameter of the stump and multiply this by $2 to $5. The average cost for professional removal is $326.
Stump grinding costs from $158 to $450 depending on the size of the stump. The average cost of stump grinding is $313.
Advice from a Pro
Since the cost to rent a stump grinder ranges from $200 to $400, you could actually come out ahead by hiring a service instead. Gerald Williams, owner of C-Trees & More in Houston, Texas said that in many cases the stump grinders available for rent at places like Home Depot are not big enough for most jobs.
"I've seen people rent these machines and try to do it themselves," he said. "They get worked to death trying to remove the stump with one of these small grinders, and then they still end up calling a professional in to do the job."
He said that you can rent a stronger, professional-grade stump grinder, but warns that these can cost around $400 or more. Additionally, he said that the commercial-grade grinders require skill to operate as well as the proper equipment to haul them.
The Bottom Line: By calling a professional, you'll not only avoid hauling heavy equipment, but you'll also avoid safety glasses, sawdust, and the local fire department.
How to Choose the Best Way to Remove a Tree Stump
There are several aspects to consider when choosing how to remove a tree stump. Does it have a deep root system? Is the stump small, medium, or large? Large tree stumps may not come out as easily as smaller stumps with some of these methods.
And why do you want to get rid of it? Is it an eyesore that you are ready to eliminate, or are you willing to wait? Once you have the details and reasoning behind the stump removal, you're ready to choose your tree stump killer.
Best ways to remove a small stump: Chemicals, remove manually, or burn
Best ways to remove a medium stump: You could use any of these five methods, depending on the size, age of the stump, and root system. Probably wouldn't need to call in a pro, unless you prefer for someone else to do the work.
Best ways to remove a large stump: Call in the pros for the fastest results. Chemicals or burning may also work, depending on the size, age of the stump, and root system.
Cheapest ways to remove a stump: Remove the stump manually, or burn the stump. Compared to renting heavy equipment or hiring a pro, using chemicals is also inexpensive.
Fastest ways to remove a stump: Remove the stump manually or call in the pros
FAQ About Tree Stump Removal
How Far Down Should a Stump be Ground?
Generally, tree stumps are ground from between 4 inches to 6 inches below the surface. This length is ideal because it's deep enough for the lawn to regrow over the remaining stump and roots. Further grinding can be done, but it can be challenging for a DIYer and cost more if you hire a professional.
Can I Leave a Tree Stump in the Ground?
If you leave a tree stump and its roots in the ground, it'll decay. Sometimes it can take up to a decade for the decay process to start, but it will eventually start. In the meantime, it'll be vulnerable to organisms, fungi, diseases, and pests like termites and other wood-destroying insects.

Can you Remove a Tree Stump with Epsom Salt?
Yes. It is a long, drawn-out process, but you can use Epson salt to remove a tree stump. You can either drill a few holes on the top of the stump, dump in the salt, and then add enough water to moisten the salt. The other option is to make a 2:1 water: salt solution and dump it on the stump, then cover it with a tarp, and repeat the process a week later. Both methods will slowly draw the moisture out of the stump and kill it. Chip away at the dead pieces as they form until, eventually, the stump shrinks enough to pull out of the ground.
If I Grind the Stump, What will Happen to the Roots?
Eventually, they'll decay and break down, returning to the environment. Because the roots are below ground, they don't cause the same issues as leaving the tree stump. However, if you're concerned, you can use most the same methods to remove the roots as you would the stump.
If I use a Herbicide, How Long will it Take to Work?
It depends on a few factors. How new is the stump? How big is the stump? What product did you use? On average, results should appear in 6 to 8 weeks. However, it may take several months for the stump to decompose.
No Longer Stumped
If you've got an annoying stump in your yard that you are ready to remove, you have options. This final stage of tree care really depends on how quickly you want the stump removed, how much work you are willing to put into it, and of course, how much you want to spend to remove it.
If you're ready to take action, contact a local tree care professional to remove the stump and take this chore off your lawn care to-do list.
Order top-notch tree care service with easy online booking
With LawnStarter
* LawnStarter participates in the Amazon Services LLC Associates Program, an affiliate advertising program. LawnStarter may earn revenue from products promoted in this article.
LawnStarter writer Nicki DeStasi updated this article.
Main photo credit: Shutterstock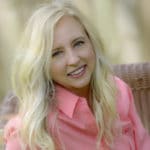 Jennifer Lester
Jennifer Lester is a freelance writer and social media strategist who covers a variety of home and garden topics. She's a graduate of Texas A&M University and the proud mom of three boys. In her spare time, she volunteers in her community and her children's schools.