Everyone has their own ideas about what kind of trees they want in their yard — and for different reasons. Some want more shade or pretty ornamental trees for their Houston yard. Others choose fruit-producing ones.
And of course, there are the transplants who want something that reminds them of home …
That latter urge can be a problem, as Joshua Kornegay of Joshua's Native Plants warns in an emphatic email. "NEW gardeners often ask me to sell them species that either do NOT grow in the zone/climate, or … ask for something I do not recommend," says Kornegay, a native Houstonian with more than 25 years in the green industry.
"For example, northerners often ask for cherry trees, for the fruit … It doesn't get COLD enough down here for them to put on fruit!"
Trees, like other types of plants, work in some places while in others they don't. So today, we're looking at the 6 worst trees you can plant here in Houston.
1. Japanese Blueberry
The Japanese blueberry is definitely one of the worst trees for Houston. It's pretty to look at, producing ornamental flowers each spring and dark blue — though inedible — fruit in the winter months. But don't let its looks fool you. You should avoid planting this tree in Houston.
As Joshua told us, "New-home builders often plant these as they are easy to take root and grow quickly. BUT, as the years go by, this species is a BUG magnet and is prone to soot, which is a black powdery airborne fungus, that is pretty much INCURABLE!"
2. Mimosa
The mimosa (like the one pictured above) also ranks as one of the worst Houston trees to plant. It's an invasive exotic tree that was brought to the States in 1745 from China. It grows quickly and offers shade and a few weeks of beautiful pink flowers. But the rest of the year this tree is unattractive (unless you like big, brown seed pods hanging down), it sheds, and it can quickly spread, threatening other plants in your yard.
3. Hackberry
Hackberry is not a good choice either if you live in Houston. Actually, it's not really a good choice in any urban or suburban area, for several reasons. First, it's a weedy tree that insects love to feed on — especially woolly aphids. And second, the hackberry has invasive roots that can thwart the growth of other plants in your yard.
4. Ash
Ash is a popular tree throughout the Houston area — so why did it make the list? Well, ash trees are brittle by nature, which means that they are very susceptible to damage in heavy winds. Plant one of these and once it grows tall, hurricane season will be extra nerve-wracking. On top of the damage risks, there's also the issue of the infamous emerald ash borer. This is a beetle, native to Asia, which is wreaking havoc on ash trees in this country. At the time of this article, it hasn't been spotted in Houston yet, but it has already moved into the northeastern part of Texas. So it's just a matter of time.
5. Bradford Pear
Granted, the Bradford Pear is gorgeous to look at when it is in full bloom in the spring, but this once-popular Houston tree is now becoming an invasive menace. Those lovely flowers stink – like rotting fish. If that's not bad enough, this tree's branch structure is weak. Its main trunk tends to crack and it leaves debris everywhere anytime there's a storm or hurricane. Plus, grass doesn't grow very well under it so expect a big pile of dirt in your yard surrounding this tree.
6. Mulberry
Houstonians have enough problems with allergies these days. And planting a white mulberry can make matters worse. The male trees produce so much pollen that you and your family will be sneezing and wheezing for days and maybe even weeks come springtime. It's also prone to insects and has roots so aggressive that if its anywhere near your sidewalk or driveway, eventually you will see cracks.
Just Because You Can …
These days you can get just about any kind of tree you'd like either at a nursery or home improvement store. That doesn't mean it suits your yard – or even that it will grow well in Houston.
As Joshua of Joshua's Native Plants told us, "The mature size of a tree should FIT the size of your proposed planting area. Small yard? small tree, or narrow crowned tree. Sounds easy right? Well, you'd be surprised at the DISASTERS I've seen! WE have, (or can get you) almost ANY tree you desire. BUT, only after you do your homework."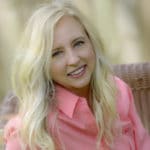 Jennifer Lester
Jennifer Lester is a freelance writer and social media strategist who covers a variety of home and garden topics. She's a graduate of Texas A&M University and the proud mom of three boys. In her spare time, she volunteers in her community and her children's schools.