The sunsets that blanket Austin with a purplish glow. The aroma of barbecue brisket wafting from the backyard grill. The crisp sound of a can of Ranch Water first being opened. What do all these things have in common? They're best experienced from your favorite perch out on the patio.
And while colder weather may be on the horizon, that doesn't mean you have to shut down your outdoor living space until spring comes around again.
Feast your eyes on these six tips to see how you can extend your patio season year-round.
6 Ways to Extend Your Patio Season in Austin
1. Turn up the heat
Cozying up by the fire with a mug of hot chocolate and a good book (or a bag of chocolate and marshmallows for s'mores) is a forever fall mood — especially when you get to do it out on your patio area, surrounded by nature's fall colors.
Ideal for small spaces, a fire pit is an easy DIY project, whether you're building from scratch or from a kit. If you're currently renting, no worries, portable fire pits are available to set up and take with you wherever you go. Or, opt to buy a propane or electric patio heater to set on the floor or tabletop, or mount to an exterior wall or ceiling.
Living a bit larger? Consider putting in a full-on outdoor fireplace.
Not only do these options provide a heat source to keep you warm no matter the weather, but they also brighten the space after dark and help create a homey ambiance.
Cost: Fire pit kits range from a little more than $200 to a little over $1,000. You can save a little money by purchasing the individual materials themselves for less than $200. Get a patio heater for as low as $100 and as high as $4,500, or build an outdoor fireplace for $1,400 to $20,000.
2. Upgrade your pergola
Those outdoor curtains you installed over the summer as extra protection from the sun can now double as shelter from cold air, wind, and rain.
Top things off with a retractable awning, a colorful outdoor rug, and patio furniture with plush throw pillows and blankets, and you'll have a comfy space perfect for family game nights, al fresco dining with friends, and of course, year-round grilling.
These coverings will also continue to safeguard you from other outdoor pests that tend to stick around well into the fall. (In Austin, the bats keep mosquitoes away, after all.)
Set off the ambiance even more with outdoor lighting, potted plants, or speakers for music. Ceiling fans hung from the overhead slats can be put in reverse to help circulate the heat from your fireplace or fire pit (if you have one).
Cost: A custom-built pergola can run you about $3,500, while a pergola kit can range in price from $400 to almost $2,000.
3. Relax in a hot tub
Like having your own personal hot spring, a soak in your backyard spa can help relax and massage muscles tightened by the cooler air. The warm water can also improve circulation, lessen stress, reduce pain, and generally make you feel better physically and mentally.
Ensure your hot tub stays ready to go even in the colder months by keeping it covered at all times when not in use, maintaining the appropriate water temperature and chemistry, and setting it to no-freeze mode (just in case of those rare days when the temps may hit 30 degrees).
Cost: On average, hot tubs can be purchased and installed for close to $7,000. But, depending on the build, features, size, and shape, hot tubs can cost anywhere from $2,000 to more than $30,000.
4. Invest in the seating area
As the end of November approaches, so does the chill in the air. Embrace the milder temperatures, and increase the amount of outdoor seating your patio holds to encourage more open-air gatherings.
Designer tip: Select weather-resistant furniture, such as synthetic wicker, metal, or treated wood. These materials can stand up to temperature changes and tolerate rain and the sun's ultraviolet (UV) rays without warping or rotting.
You don't need to forsake comfort, either. Simply look for patio seating made with cushiony materials, such as coated polyester.
Cost: You can get a synthetic wicker, three-piece outdoor lounge set for around $1,300. Metal furniture sets run between $900 and $2,000, and patio sets made from treated wood can cost around $1,000 to $1,500.
5. Light up the night
The solution to shorter days and longer nights? Add light. Hang string lights from the pillars and slats of your pergola, encircle your patio area with stake lights, affix post lights over deck railing posts, or mount wall lights on the nearby exterior of your home.
Depending on the atmosphere you're going for (romantic or party-like, for instance), choose to bathe your patio in white light or colored lights. And if you're worried about how extra lighting may affect your electric bill, consider solar lighting. It's weather-resistant, energy-saving, cost-efficient, and only needs direct sunlight as a power source.
Cost: Depending on the number of lights you plan to purchase, the type of lights you choose to use, and whether they're white lights or colored lights, prices can range from around $20 to more than $100.
6. Install heated floors
While you'll almost never have to worry about snowfall in ATX, installing heated flooring for your patio is an excellent way to truly give your outdoor living space a room-like feel.
With a heated patio, there will be no need to don boots and jackets for an extra layer of warmth, just head out in your PJs and slippers to enjoy the sunset, an evening snack, or a movie on your laptop with friends.
Using radiant heat, this special flooring warms the entire "room" as heat rises from the ground. It's also more energy efficient than other forms of heating.
Cost: Plan to spend between $20,000 and $35,000.
When to Call in the Pros
Homeowners who love tackling DIY projects will have no trouble covering (or building) a pergola or fire pit or installing outdoor lighting. And the most difficult part about shopping for patio furniture? Finalizing the look you really want.
For those more ambitious projects — such as putting in a hot tub or heated patio floors — you may want to consider having a landscaping expert on hand. A contractor can help you select a location and appropriate building materials and begin construction on the hot tub foundation or concrete flooring.
Then, a licensed electrician can come in and complete all wiring necessary.
Even living in an area with mild fall and winter seasons, a boost of comfort to keep off the chill is always welcomed. Even here in Austin.
Main Photo Credit: Pixabay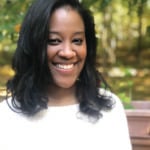 Andréa Butler
Andréa Butler is a writer and editor who loves crafting witty turns of phrase and informative, compelling copy on various topics. She especially enjoys sharing her knowledge of landscaping and pest management to help others create the outdoor spaces of their dreams.