You may not need to fend off attacking battalions, but putting up walls (specifically, retaining walls) can provide your personal castle with the best defense against erosion, flooding, sinkholes, stormwater runoff, and unstable soil. And those aren't the only benefits of adding retaining walls to your lawn; they can also boost curb appeal.
These mighty bulwarks — typically made of concrete blocks, poured concrete, stone, boulders, bricks, or pressure-treated wood — ooze aesthetic appeal and can class up any landscape design. Highlight flower beds with a tiered retaining wall. Incorporate extra seating or water features into the construction. Or, delineate specific spaces for outdoor living by mixing in other hardscapes, such as pavers leading to patios and fire pits.
No matter your reason for considering adding these features to your landscape design, below, you'll get all the details on seven benefits of a retaining wall, as well as the various types to choose from.
What is a Retaining Wall?
Just as its name implies, a retaining wall is a landscaping element designed to retain, or hold back, soil on one side. This allows the land on both sides of the wall to remain at different levels safely.
There are four main types of retaining walls:
Cantilever retaining walls are made of concrete or stone and connected to a slab foundation with steel bars that run underneath the soil in an "L" shape. The pressure created by the land above the soil is what keeps the retaining wall in place.
Sheet piling retaining walls are best for areas with limited space and soft soil. Constructed from wood, vinyl, or steel, this thin wall is installed by being thrust into the soil so about one-third of the wall is in the ground.
Gravity retaining walls can be built from just about any material and stay in place simply by relying on their own weight and the force of, well, gravity.
Anchored retaining walls are supported by anchors (obviously) that are installed deep into the soil and attached to the wall by cables. Typically made of concrete blocks or stone, this wall type is the strongest and most low maintenance of all other options.
1. Prevents Soil Erosion
One of the main functional reasons homeowners choose to build a retaining wall is to prevent soil erosion. For example, sloping land can cause runoff problems on your property, sending all sorts of pollutants into nearby waterways, damaging structures on your land, and washing away nutrients your plants and trees need to survive.
A retaining wall placed near a slope or hill can slow the pace water travels and keep the soil on either side of the wall from sliding out of place. This structural support can also stop a potential landslide from happening.
2. Acts as Flood Control
Not only can a retaining wall hold soil in place, but the wall's drainage system can also reroute the flow of water away from your home, preventing it from collecting around your foundation and potentially leaking into your house.
To properly install a drainage system to your retaining wall, include a backfill of drainage stone (with or without a drainage pipe) in the foot or so of space behind the wall. Then, affix landscape fabric above the stone and below the soil to prevent the drainage stone from clogging up with debris. What happens if you skip this step? Your retaining wall could actually collapse.
3. Helps Ward Off Sinkholes
When a depression in the earth has no way of draining water from itself, over time, that water runoff will continue to collect and slowly erode the rock underneath the surface. This is especially true for water-soluble rock like limestone and gypsum. Eventually, this rock disintegration will cause a sinkhole.
Retaining walls can help prevent sinkholes in the same ways they prevent erosion and flooding: by rerouting water and draining it from your property.
4. Improves Curb Appeal
Besides stopping structural damage to your property, retaining walls can also elevate the beauty of your landscape design. Make your wall a focal point by installing it with built-in flower beds — bonus points for throwing in a fountain or other water feature, too. Give your outdoor living space extra seating by incorporating a cushioned bench into the design. Or, play up your yard's curves by tracing them with a shapely retaining wall. The possibilities are endless.
5. Increases Property Value
Along with a boosted curb appeal, retaining walls also increase the value of your property by maintaining structural integrity, adding functional space, and preventing things like soil erosion, flooding, and sinkholes.
Taken together, this will raise your home's resale value, as prospective buyers will understand how those benefits will help keep the property in good shape for years to come.
6. Adds Functional Space
The natural beauty of a hilly yard cannot be overstated. However, those hills and slopes can take up space you may want to use for entertaining, gardening, or the like. A retaining wall can make these sloped areas usable by reshaping them.
For example, you can construct a retaining wall with built-in steps to outline a slope that leads from the bottom of your driveway to your front entrance. Or, install a tiered retaining wall and put in extra seating or flower beds up the side of the hill.
7. Redirects Stormwater Runoff
You already know retaining walls help prevent erosion, flooding, and sinkholes by redirecting stormwater runoff. But, you can improve this benefit even more by investing in a retaining wall made of permeable materials, rather than typical hardscape materials. This porous alternative will allow stormwater runoff to pass through, infiltrating the ground below.
FAQ About Retaining Walls
How much does a retaining wall cost?
Depending on the height, length, type of material, and location of installation, retaining walls can cost homeowners anywhere from $1,200 to $13,700. On average, though, this type of project ranges from $20 to $53 per square foot.
While the least expensive way to build a retaining wall is to DIY, if you're not an expert in construction or engineering, you may not want to go this route — unless it's a simpler, small wall no more than 4 feet high. Larger walls need more support, and you don't want to risk making any costly mistakes that could send your wall tumbling down.
What is the most common retaining wall failure?
The most common reason a retaining wall fails (gets damaged or totally collapses) is due to improper drainage. If water pools around the bottom of your retaining wall, it will compromise the structure, potentially leading to a full breakdown. Other reasons for failure include:

Shallow foundation: If your retaining wall isn't driven deep enough into the ground, it won't be able to withstand the pressure of wet soil and can fall down.
Poor material selection: The best materials for retaining walls include concrete blocks, poured concrete, natural stone, boulders, bricks, and treated wood. Choosing a different option, such as soft stone or getting a bad mix of concrete can seriously damage the wall's integrity. It's also important to ensure your retaining wall is reinforced well.
Adding weight to the top of a retaining wall: If you build on top of your retaining wall — without taking this extra weight into account before construction — your wall can buckle under the weight because it wasn't meant to support that much of a load.
How many years will retaining walls last?
A well-built retaining wall can last up to 100 years, depending on the material used. Walls made of stone, concrete, and brick can make it to the century mark. Walls made of wood tend to last 40 years or so.
Do I need a permit to build a retaining wall?
This really depends on where you live, so be sure to check with your local government office. Generally, permits may not be needed if your wall isn't taller than 4 feet. If you do end up needing a permit, they can range from $40 to $450.
When to Hire a Professional
It's not recommended that beginners build DIY retaining walls higher than 4 feet, due to the difficulty of installation and high possibility of mistakes — think improper drainage and lack of reinforcement.
To ensure your retaining wall is built the right way, contact a local landscaping expert. These pros will help you obtain any necessary permits, excavate your site, select the best materials that fit with your current landscaping, and ensure your wall is structurally sound.
Main Image Credit: Mark Herreid / Canva Pro / License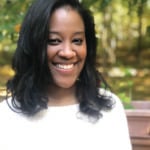 Andréa Butler
Andréa Butler is a writer and editor who loves crafting witty turns of phrase and informative, compelling copy on various topics. She especially enjoys sharing her knowledge of landscaping and pest management to help others create the outdoor spaces of their dreams.