Buying a new home in Houston soon? It's a lovely city full of millions of people – and millions of bugs. Yes, roaches, termites, ants, wasps … they all love it here too! In fact, in 2017 Realtor.com ranked our city as No. 1 in the nation for pest infestations!
As terrible as this sounds, Houston is a great city and you can take measures to ensure that these critters stay out of your new home. And the first thing you should do is get a very clear picture of any potential pests already lurking in your new Houston home.
Follow this pest control checklist to help you identify any potential problems.
1. Treat the Home for Mosquitoes
The Houston Chronicle put it succinctly:
"Want to know the secret to avoiding mosquitoes in Houston?
"Don't live in Houston."
Unfortunately, mosquitoes are a part of life in Houston. The warmth and humidity, especially during summer months, are a prime breeding ground for these pests. If you want to enjoy the outdoor space in your new home, then mosquito pest control should be at the top of your list. Remember: Mosquitoes lay their eggs in water, so check for any potential drainage issues or standing water at your new home. And take preventive measures such as having your yard routinely sprayed to help reduce the population.
2. Look for Signs of Roaches
If you see roaches or roach droppings in the home you are thinking about buying, this could indicate a potential cockroach infestation. There are generally five different types of roaches in Houston. American is the largest type and typically live outdoors. However, they will come inside in search of food or if the weather is cold. German cockroaches are the most problematic. Their droppings look "pepper-like" and a good indication of an infestation is a musty smell in the home.
3. Identify Any Fire Ant Beds
Fire ants are another common problem in Houston. Because they are so adaptive, you may kill one mound only to find another one pop up. And what's worse, these ants have learned how to survive flooding waters. If you were here for Hurricane Harvey, you might recall the floating fire ant colonies. The good news is that fire ants are treatable — and shouldn't be a dealbreaker in a new home. But treating them prior to moving in should be something to consider, especially if you have pets or small children.
4. Inspect the Lawn for Chinch Bugs and Grubs
When checking for pests around your home, don't forget about the lawn. Chinch bugs and grubs could turn your lush green lawn yellow and dead in no time. Both types of bugs like St. Augustine, Bermuda, and Zoysia grass. Damage from either type of pest looks like drought damage – so if there are patches of dry area in the lawn of your potential home, you may want to have the lawn thoroughly inspected.
5. Check for Termites
There are three types of termites common to Houston: subterranean, Formosan (a subspecies of subterranean), and drywood. They are active year-round, but especially peak in the spring and summer – a prime season for many Houston homebuyers. Look around your potential new home for termite tubes. They are a mixture of mud and tunnels and can be found in the attic, trees, sheds, or wherever the home meets the ground.
6. Clear Yard Debris
Finally, before you move in, be sure that any yard debris is cleared. This means trash, piles of leaves, leaves in the gutters, woodpiles, or other areas where pesky critters can lurk. Mosquitoes, roaches, scorpions, and snakes all love these kinds of places to hide. If your new property has any of them, ask that these be cleared and removed before you move in.
Pest Control Tips from a Houston Realtor
If you are still in the process of purchasing your new Houston home, there are a few things you should know before you finalize the sale.
According to Houston area Realtor Jackie Lopez of Keller Williams, "In Texas a home inspector is not allowed to inspect for any pest-related issues. They can only comment on any conditions that are conclusive for WDI (wood-destroying insects), for example, the grading around the foundation," she said.
Jackie typically recommends that buyers hire a termite/pest inspector in addition to having a home inspection done. Pest treatment is something that can be negotiated during the option period after inspections have been conducted.
She also told us that pest treatment "can also be expected, especially if there has been a past issue with WDI that had either been uncovered from a previous termite inspection or if the property has a history of infestation. However," she said, " in this case, the home would likely be covered by a warranty from the company who completed the treatment."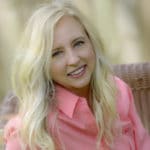 Jennifer Lester
Jennifer Lester is a freelance writer and social media strategist who covers a variety of home and garden topics. She's a graduate of Texas A&M University and the proud mom of three boys. In her spare time, she volunteers in her community and her children's schools.