The Richmond, Virginia area is a great spot for those residents who want easy access to the outdoors. Just an hour's drive East will take you to the Atlantic Ocean for a day of fun in the sun. A few hours West will get you into the beautiful Appalachian Mountains that feature majestic forests and wildlife. Finding trails to hike can be a fun activity for both beginner and experienced hikers. Many different trails around the Richmond area are available that range from easy to difficult and offer access to some of the most beautiful country in the nation. Get your hiking shoes and gear together to check out these wonderful places to go hiking near Richmond, Virginia.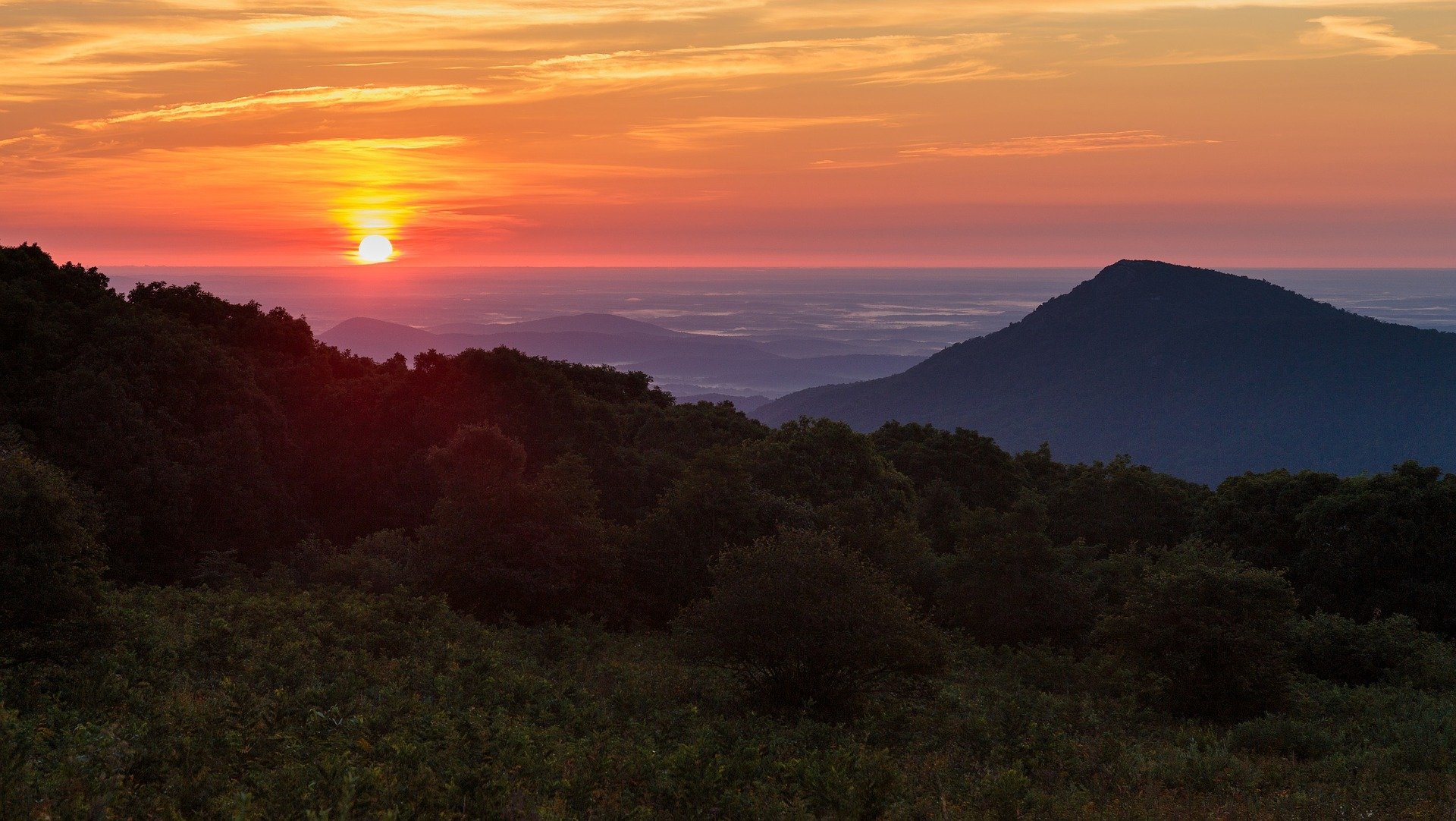 1. Old Rag Mountain
This Shenandoah National Park hike is a little over 8 miles and is considered to be one of the most popular hikes in Virginia and for good reason! Old Rag Mountain features a day hike in two different difficulties from the bottom to the top. This is an easy trail to access and features a steep climb mixed with a rock scramble that leaves hikers satisfied. The hike may be more difficult but the 360° view from the top will make the effort worth it!
2. Forest Hill Park
This 105-acre park includes a wide range of features including ravines to pastured fields. The park has a 3-mile hike that is available to hikers and bikers and is a good choice for those hikers who want to get in a quick hike after work. The Forest Hill Park trail connects the James River North Bank and the Buttermilk Loop Trail. It is a great starter hiking trail for someone just beginning to hike or for families who have little ones who can't handle a longer hike.
3. Pocahontas State Park
This state park includes over 64 miles of hiking trails and is just 20 minutes from Richmond. Pocahontas State Park has something for everyone including boating, camping, hiking, and picnicking. Beaver Lake Trail is the park's most popular hiking trail that surrounds the Beaver Lake while boasting a rolling terrain. The park is open at 7 am every day and has enough trails to explore to keep area residents interested when visiting the park multiple times.
4. Pony Pasture
Also located within the James River Park System, Pony Pasture has become a frequent stop for residents who want to get outdoors without having to drive too far. The park features rapids that allow visitors to cool off on but it also includes over 1 mile of hiking trails that offer beautiful views of the river. The trails are graveled and also connect to The Wetlands Park nearby.
5. Brown's Island
For those who work in the city of Richmond, Brown's Island is a 6-acre riverfront park that is easy to access over a lunch break. It is a normal spot for walkers, runners, and bikers to enjoy the outdoors along the James River. There are mountain bike trails that visitors can enjoy as well as the opportunity to rent mountain bikes for those hikers who want to try something new. Brown's Island is a great spot for those who want to walk the river in an easy going atmosphere.
6. Humpback Rocks
This hike is located about 90 minutes from Richmond and is a short, but very steep, climb to the top. The 2-mile hike is considered quite the workout when you add in the 800 feet in elevation change. Humpback Rocks connects to the Appalachian Trail and can be an added hike for those looking to extend their trip. After the steep climb, enjoy the beautiful views from the top of Humpback Rocks for the ultimate in Virginia's beauty.
7. Powhite Park Trail
Located just an hour from Richmond, The Powhite Park Trail includes easy access to nature that is fun for the whole family. This 100-acre park isn't very well known but is a great option for those looking for a slightly primitive trail. It is popular with mountain bikers but is just as good as a hiking trail for those looking for more experience in nature rather than a manicured trail.
The many hiking options around Richmond are great for those hikers looking for easy to difficult hikes in the area. There are hikes near water, lakes, or deep in the nearby forests that offer multiple elevation changes. From right in the city, to a ten-minute drive, to a longer 2-hour drive, there are plenty of great hiking opportunities in and around Richmond–maybe even right outside your backyard! 
For more information about taming the wilderness that might be growing in your backyard, visit our Richmond lawn care page for more info! In addition to Richmond, we also provide lawn care service in Glen Allen, Midlothian, Mechanicsville, and Henrico.