Richmond VA, Weed Control Service at the Click of a Button
Weed control, fertilization, and other lawn treatment services from reliable pros in Richmond, VA - order online in minutes.
What services are you looking for?
As seen in...
These Richmond lawn treatment professionals are ready for work
Top Performer

HG Design Studi
5701 Grove Avenue, Richmond, VA 23226
"HG Design studio takes a two-prong approach, functional land planning, and attractive site design, the best of both worlds! Their team includes land planners, civil engineers, landscape architects, project managers, and support professionals, all working to make your vision a reality. With more than 50 years of experience in the industry, HG Design Studio specializes in custom landscape design, downtown planning, hardscape design, and so much more. They take on residential projects, as well as commercial projects such as park design and stormwater management."
In High Demand

Cross Creek Nursery & Design
501 Courthouse Rd., Richmond, VA 23236
"Winner of multiple industries and customer satisfaction awards, Cross Creek has become a local favorite for landscape design and installation. Visiting the nursery is a great way to see materials and plants in person, participate in a consultation, and visualize your dream garden. The team's skilled technicians regularly attend training to keep up-to-speed on best practices, making sure you get the best possible service. Cross Creek's clear communication and beautiful designs keep clients coming back."
Fast Response

Commonwealth Landscape Service
PO Box 14616, Richmond, VA 23221
"For more than ten years Commonwealth Landscape Services has been creating beautiful and functional landscapes in the Richmond area. With an artistic approach, their team designs and executes landscape construction efficiently. As a small company, they focus on building strong relationships with clients and bringing a personal touch by dedicating all their attention to the details of the project. They specialize in garden and landscape design, stone patios and walkways, raised beds, fountains, and more!"
Richmond, VA - Dec 9, 2023

Richmond Lawn Treatment Facts
Demand for Lawn Treatment by Month
| | |
| --- | --- |
| January | |
| February | |
| March | |
| April | |
| May | |
| June | |
| July | |
| August | |
| September | |
| October | |
| November | |
| December | |
Lawn Treatment Services & Avg Pricing
| | |
| --- | --- |
| Lawn Treatment | $77 |
| Lawn Fertilizing | $67 |
| Lawn Aeration | $102 |
| Weed Control | $64 |
| Mulching | $300 |
| Lime Addition | $84 |
| Lawn Reseeding | $730 |
| Dethatching | $200 |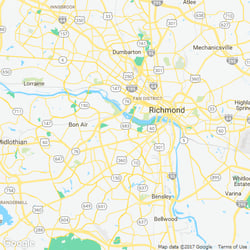 Neighborhoods we service in

Richmond

,

VA
Short Pump
West End
South Side
Midlothian
Near West End
Henrico
The Fan
Tuckahoe
Mechanicsville
Goochland
The rest of Richmond
Carytown
Jackson Ward
Zip Codes
22109
22118
23173
23218
23219
23220
23221
23222
23223
23224
23225
23226
23227
23228
23229
23230
23231
23232
23233
23234
23235
23236
23237
23238
23241
23242
23249
23250
23255
23260
23261
23269
23273
23274
23276
23278
23279
23282
23284
23285
23286
23288
23289
23290
23291
23292
23293
23294
23295
23297
23298
Other Services