Katy TX, Leaf Removal Service at the Click of a Button
Leaf removal and yard cleanup service from reliable pros in Katy, TX - order online in minutes.
What services are you looking for?
As seen in...
These Katy leaf removal professionals are ready for work
Top Performer

Shooter & Lindsey Inc
27271 Katy Fwy, Katy, TX 77494
"Shooter & Lindsey Inc is a locally-owned business that provides lawn care and landscaping services for residents and businesses of Katy, TX. Some of the lawn care and landscaping work they do includes lawn maintenance, flowerbed maintenance, stump grinding and irrigation. Customers rate Shooter & Lindsey Inc highly for high quality work and honesty."
31 yrs experience
50 Employees
In High Demand

Kerry R Gilbert & Assoc Inc
23501 Cinco Ranch Blvd, Katy, TX 77494
"Since 2018, Kerry R Gilbert & Assoc Inc has provided residents and small businesses of Katy with expert landscaping, flowerbed weeding, shrub trimming and even hardscape design. Owner Kerry Gilbert and his 2 workers are known for their experience, integrity and fast communication."
2 yrs experience
1 Employee
Fast Response

Superior Lawn Care Of Katy
25835 Westheimer Pkwy, Katy, TX 77494
"If you need landscape improved, flowerbed installed, or hedges trimmed, Eric of Superior Lawn Care Of Katy can help. They have 7 years experience helping Katy residents and small businesses with lawn care and landscaping problems, offering shrub trimming, flowerbed installation, landscape maintenance and more. They have expertise in all sorts of local plants and trees, from Lodgepole pine to silver maple trees."
7 yrs experience
1 Employee
Katy, TX - Dec 10, 2023

Katy Leaf Removal Facts
Demand for Leaf Removal by Month
| | |
| --- | --- |
| January | |
| February | |
| March | |
| April | |
| May | |
| June | |
| July | |
| August | |
| September | |
| October | |
| November | |
| December | |
Leaf Removal Services & Avg Pricing
| | |
| --- | --- |
| Leaf Cleanup and Removal | $265 |
| Bagged Leaves Removal | $49 |
| Lawn Aeration | $110 |
| Leaf Mulching | $83 |
| Garden Bed Cleanup | $106 |
| Gutter Cleaning | $159 |
| Spring Yard Cleanup | $208 |
| Fall Yard Cleanup | $364 |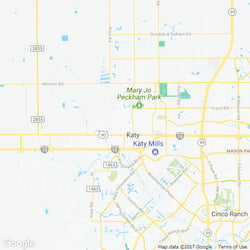 Neighborhoods we service in

Katy

,

TX
Plantation Lakes
Cypress Falls
Creekstone
Strathmore
Ricewood Village
Briar Terrace
Eula Morgan Rd
Falcon Point East
Rollingwood
Woodhaven
Rolling Ridge
Hickory Creek
Pepperrell
Beckendorff & Peek
Mason
Heritage Park West
Silver Ranch
Pin Oak Village
Brenwood Village
Katy Lakes
Governors Place
Heritage Grand
Prairie Grove/Parkland Place
Katy - Porter
Brenwood Park
Katy North
Lakeview
Falcon Ranch
Falls At Green Meadows
Stonelodge
Katy Heights
Raintree Village
Reserve At Katy
Heritage Meadows
Stone Crest
Falcon Point Estates
Camden Downs At Cinco Ran
Katy Lake Estates
Zip Codes
77449
77450
77491
77492
77493
77494
Other Services