These boots are made for working, and that's just what they'll do — with a little help from you. While you pour your blood, sweat, and tears into your job or home improvement project, you need a reliable pair of work boots to support you.
Is comfort or safety more important to you? Maybe you need specialty boots for working in heavy snow, thick mud, or other challenging conditions.
Whatever your needs, our top picks for the best work boots of the year include the perfect pair for you. We'll show you some top-notch options and explore exactly what makes them the best.
NOTE: When comparing prices of work boots and other footwear, be sure you are comparing shoe features and prices for your shoe size.
Top 9 Work Boots for Men and Women – Reviews
If you're looking for the work boot with the best balance of durability, comfort, and affordability, take a walk in the Timberland PRO Pitboss 6-inch steel-toe boot. Since 1973, Timberland has been one of the most trusted and innovative manufacturers of work boots, and the Pitboss showcases those years of experience.
This boot has everything you need to tackle all kinds of outdoor workplaces: durable nubuck leather uppers, a high-traction rubber sole, and an ASTM-approved steel safety toe. Comfort is important to Timberland, too. The company's patented Comfort Suspension design prevents foot fatigue with generous arch support and cushioning.
When you're working on your feet for several hours at a time, you'll be grateful for the Pitboss's protection and pain relief. Meanwhile, your bank account will be grateful for the low price tag of around $100.
Weight per boot: 1.8 pounds
Price range: Around $200
Notable features:
Premium full-grain leather
Steel safety toe
Waterproof construction
ASTM certification
Slip-resistant sole
Electrical hazard protection
Caterpillar designed the Threshold boot to keep feet safe and comfortable in the toughest work conditions. It features an ERGO midsole that's 30% lighter and more shock-absorbent than traditional EVA midsoles. The insole is soft and removable, so you can take it out and replace it if needed to tailor the shoe to your foot.
While the insole and midsole provide comfort, the rubber outsole protects you from slippery low-traction surfaces and electrical circuits up to 600 volts. The ASTM-rated steel safety toe guards your toes against impact, and the full-grain leather uppers are abrasion-resistant and waterproof with seamed seals.
On top of these features, you can rest assured all Threshold boots are made with high-quality materials at Gold-Rated Tanneries.
Weight per boot: 2 pounds
Price range: Under $100
Notable features:
Premium full-grain leather
Steel safety toe
Waterproof construction
ASTM certification
Slip-resistant sole
Electrical hazard protection
Caterpillar tops our list again with the Outline boot, designed for safety, of course, but also for convenience. These boots feature a speed lacing system that makes them easy to put on and gives them a consistently snug fit. A combination of nylon mesh and microfiber sock liner help prevent odor even when your feet are sweating all day long.
When it comes to safety, the Outline has many of the features you expect of a good work boot. Full-grain leather uppers and a steel safety toe protect your foot from above, while a slip-resistant rubber outsole keeps you from falling when working on hazardous low-traction surfaces.
These boots will also protect the wearer from electrical circuits up to 14,000 volts.
The best part? These boots give you an incredible value for the quality with a price tag of less than $100.
Weight per boot: 1.6 pounds
Price range: Under $100
Notable features:
Premium full-grain leather
Steel safety toe
ASTM certification
Slip-resistant sole
Electrical hazard protection
If comfort is your first priority for long days on the job, the Delleker Lakehead boot from Skechers for Work might be the best fit for you. Like many of our other top picks, these boots feature an ASTM-rated steel safety toe, a slip-resistant rubber sole, and protection against electrical hazards.
What makes this boot special is the memory foam-cushioned insole, which pillows your foot while you work. Soft fabric boot lining helps prevent blisters and chafing, while panels of mesh lining let your feet breathe.
These boots are also the lightest on our list at less than a pound apiece, which makes them easier to wear and walk in than many similar boots.
Weight per boot: 0.8 pounds
Price range: Under $200
Notable features:
Steel safety toe
Waterproof construction
ASTM certification
Slip-resistant sole
Electrical hazard protection
Rounding out the top five is another boot from Skechers with memory foam padding.
The memory foam in the Burgin-Tarlac boot not only cushions the balls and heels of your feet, it also keeps the inside of the boot at a pleasant temperature with air cooling technology. The shock-absorbing midsole and puncture-resistant insole protect the bottoms of your feet while the memory foam keeps them comfortable.
You might picture sneakers when you think of Skechers, but you can rest assured the popular footwear brand knows how to make a quality industrial boot, too.
This work boot features padding around the collar and tongue to support your ankle and full-grain leather uppers with a steel safety toe to protect your feet from impact.
The Burgin-Tarlac is an all-terrain boot, with a slip- and oil-resistant, high-traction rubber outsole. The sole is also ASTM-rated as safe around electrical hazards.
Weight per boot: 2 pounds
Price range: Under $100
Notable features:
Premium full-grain leather
Steel safety toe
ASTM certification
Slip-resistant sole
Electrical hazard protection
Don't let laces get in your way in the workshop or on the construction site with these ergonomic slip-on work boots from Caterpillar.
Stormers are the ideal boots for all kinds of difficult job sites. Their multi-layered vulcanized rubber exterior keeps out water in just about any circumstance, and the soles have excellent traction for slip and oil resistance.
The flexible outsole bends with your foot and the terrain to help keep you stabilized on uneven ground.
Aside from their durability and versatility, Stormers have several features aimed at wearer comfort. A soft neoprene lining helps prevent friction, blisters, and rashes. Cat Footwear's signature Ease footbed cushions the foot and absorbs shock. For increased safety, the sole protects from electrical hazards of up to 600 volts.
Weight per boot: 1.5 pounds
Price range: Under $200
Notable features:
Steel safety toe
Waterproof construction
ASTM certification
Slip-resistant sole
Electrical hazard protection
When you're working in freezing temperatures, you need to protect your feet from the snow and the cold — in addition to any workplace, tool, or yard hazards. You need boots that aren't just waterproof but that are insulated for warmth, too. The Direct Attach 8-inch work boots from Timberland PRO do all of this.
Bonus points: These work boots feature a layer of Thermolite insulation, a synthetic material that mimics down feathers.
While the insulation keeps your feet warm, the waterproof leather upper and padded collar will keep out water and ice.
These boots guard against more than just winter conditions. Timberland PRO's signature Comfort Suspension system protects you from foot fatigue, and an electrical hazard protection coating keeps you safe from open circuits.
Weight per boot: 2.1 pounds
Price range: Under $200
Notable features:
Steel safety toe
Waterproof construction
Slip-resistant sole
Electrical hazard protection
Insulation
As their name suggests, the Leather Logger boots from Carhartt were designed to withstand the harsh daily conditions of a logger, so they should be durable enough for just about any worksite or yard project.
Some highlights: The breathable but totally waterproof Storm Defender membrane will keep your feet dry through rain, mud, and shallow bodies of water. These loggers also have you covered in moderately cold conditions since they feature 400 grams of 3M Thinsulate microfiber insulation.
Other common hazards, like open circuits or slick working surfaces, are no problem for these extremely adaptable work boots. They're ASTM-rated to protect from electrical currents of up to 18,000 volts, and the composite safety toe guards from impact and toe compression.
Bonus points: Carhartt's WoodWorks rubber outsole has an impressive grip and resists slips, oil, and chemicals.
In addition to protecting your feet from the elements, Carhartt's Leather Loggers will keep you comfortable and stable. The 8-inch shaft fits snugly around your ankle to hold it in place while Carhartt's proprietary heel stabilizer maintains proper posture for the heel and the rest of the foot. A reinforced steel shank provides arch support, and polyurethane insoles cushion the pads of your feet to prevent foot fatigue.
Weight per boot: 2.3 pounds
Price range: Under $200
Notable features:
Composite safety toe
Steel shanks
Waterproof construction
ASTM certification
Slip-resistant sole
Electrical hazard protection
Insulation
We all know women can do anything men can do, but they may need slightly different equipment. Because women's feet are shaped differently and have different support needs, women will likely find their feet hurting after a long day on the job in men's work boots. That's why we're highlighting the best work boot made specifically for women: the Airpower XR1 from HAIX.
These super-durable boots are intended for use in wildland and EMS firefighting, so they can withstand pretty much any home or outdoor project you throw at them. They feature a lightweight composite safety toe that protects from impact and gives your toes plenty of room to move as needed for your comfort. They're completely waterproof and resistant to heat, slips, electrical hazards, dangerous chemicals, and bloodborne pathogens.
The Airpower XR1 work boots will keep you comfortable while they protect you. A fiberglass shank supports the arch of the foot to help prevent pain caused by excessive pressure, and the insole includes cushioning for the rest of your foot.
Weight per boot: 3.5 pounds
Price range: Under $400
Notable features:
Composite safety toe
Waterproof construction
ASTM certification
Slip-resistant sole
Electrical hazard protection
Buyers Guide
If you don't know what to look for, finding the right pair of work boots can be difficult. What hazards do you face in your workplace or backyard on a regular basis? How much support and cushioning do your feet need?
Answering questions like these will give you a good idea of what you need in a work boot.
In this section, we'll explain the different parts of a boot and the function of each one. We'll also go into detail about the many special features available in most work boots. This information will guide you as you shop for your new boots and help you better understand why we chose these 9 as the best of the year.
Components of a Boot
To most people, a shoe is a shoe. You usually don't need to know all the individual parts that make up your footwear. But when you're shopping for new work boots, you'll see a lot of terms like "steel shank" or "leather upper" or "cushioned insole." You can't use that information to help you make a decision if you don't know what the words mean.
These are some of the most important parts of a work boot to familiarize yourself with as you shop.
Upper: Predictably, the upper is the upper part of the boot, the part that covers the top of your foot. Most work boots have leather uppers. The upper is made up of several parts, including:

Toe box: The front part of the boot covering the toes
Overlays: Additional materials in the upper for increased support
Heel counter: A rigid piece in the heel that holds the foot in place inside the boot
Collar: Padding surrounding the foot to help hold it in place
Last: The piece that connects the upper to the midsole; combination, slip, and Strobel are the three different styles of last
Insole: Also known as the footbed or inner sole, the insole is the inside of the bottom of the shoe. Your foot rests directly on this part. You can usually remove and replace the insole that comes in a boot with an aftermarket one (think Dr. Scholl's inserts) to increase your comfort.
Midsole: Under the insole is the midsole, the part of the shoe that provides cushioning and shock absorption. The midsole is usually made of some kind of plastic, such as ethylene-vinyl acetate (EVA), polyurethane, or thermal plastic (TPU). A higher-quality midsole usually means a boot will last longer.
Shank: A shank is a thin piece of rigid material (often steel, fiberglass, or Kevlar) located in between the midsole and outsole. Shanks offer arch support to reduce stress and pressure in the middle of the foot. They also protect from underfoot punctures. Not all work boots have shanks, but those that do will be more comfortable when you're working on your feet all day.
Outsole: The outsole is the very bottom of the shoe, usually made of rubber or a similar material. In work boots, the best outsoles have high-traction grips and are slip-resistant, oil-resistant, and protected from electrical circuits with a special coating.
Special Work Boot Features
There are many safety and comfort features that make work boots better suited to outdoor working conditions than regular shoes. Not every boot will have every feature, and you can generally assume that more features equal a higher price tag.
So, instead of looking for the boot with the most bells and whistles, you should look for the features most relevant to your work. For example, if you work around open circuits, you'll want a boot with electrical hazard protection. If you do a lot of yard work in an area where it rains all the time, make sure you choose a waterproof work boot.
We considered some of the most common safety features when choosing the best work boots of the year. Our top picks are the boots that have the most features and offer the most comfort for the best value based on our research.
Now, we'll explain the features we looked for when ranking our picks.
Premium full-grain leather: Most work boots have leather uppers, and the highest quality boots use full-grain leather. "Full-grain" means the leather has all its original layers and hasn't been sanded down. Less durable upper materials would be things like genuine leather, top-grain leather, nylon, or textile.
Steel safety toe: A steel toe is a cap made of steel that covers the toe box to protect your feet from falling objects, dropped tools, and other painful impacts. Steel safety boots are more durable, impact-resistant, and affordable than other types of safety toe boots. Boots without a protective toe cap at all are called soft toe work boots.
Composite safety toe: Just like a steel toe, a composite toe is a protective cup around the toe box. Composite toes are made with nonmetal materials such as Kevlar, carbon fiber, or fiberglass. These materials aren't as tough as steel, but they're lighter-weight and better for electrical hazard protection. Composite toes also tend to be more expensive than steel toes.
Steel shanks: Many professionals consider steel the best material for shanks because it's durable enough to withstand most punctures and rigid enough that it can support you even after several months of use. The downside is that it's heavier than other common shank materials, which include fiberglass, Kevlar, and nylon. Remember, some work boots have no shanks.
Waterproof construction: All leather boots have some level of water resistance, but truly waterproof boots usually contain a membrane or liner to keep water out while letting your feet breathe. Waterproof boots might also feature special construction like overlapping seams to block water.
ASTM certification: The American Society for Testing Materials (ASTM) is an international organization that sets safety standards and tests all kinds of products, including work boots. Many hazardous workplaces will require employees to wear work boots that meet or exceed certain ASTM standards, most commonly the ones for impact resistance, slip resistance, and electrical hazard protection.
Slip-resistant sole: A boot's outsole will determine whether or not it's slip-resistant. Slip-resistant outsoles, usually made from rubber, PVC, or PU, have a high-traction tread pattern for a solid grip on slick and uneven surfaces.
Electrical hazard protection: You won't need electrical hazard protection in all work environments. If you're an electrician or a construction worker on a site with open circuits, this feature may be something you should look for. Boots that protect from electrical shocks will usually have a rubber or TPU outsole and won't have metal in their construction, since metal conducts electricity well.
Insulation: The purpose of insulated boots is to keep your feet warm when working outdoors during harsh winters. These boots have a layer of insulation, usually a durable synthetic material, between the outside of the boot and the inner liner. Manufacturers denote the level of insulation in grams. Boots with around 800 grams of insulation are appropriate for weather of about 30 to 40 degrees, while the heaviest insulation of about 2,000 grams is best for below-zero weather.
FAQ About Work Boots
1. How long do work boots last?

Most work boots will last between six months and one year. If you work all day every day in extremely harsh conditions, your boots might wear out after even less than six months. Expensive high-end work boots can sometimes last several years with proper care. 
2. How do you maintain work boots?

Leather always requires maintenance if you want it in prime condition for as long as possible. You should regularly clean your boots with a nylon brush and water-based cleaner, then apply a specialty leather maintenance product like leather conditioner. Pour a small amount of baking soda inside the boots and leave it overnight to help prevent odor. 
3. How long does it take to break in a pair of work boots?

How long it takes to break in a pair of work boots depends on the work boot, but as a general rule of thumb (or rule of toe?), it should take about 100 hours of wear to be comfortable in your new work boots. 
4. Are work boot sizes the same as regular shoe sizes?

You might see suggestions to size up or size down from your regular shoe size when buying work boots. Of course, if the recommendation comes from the manufacturer, you should listen. However, in general, you should buy work boots in the same size as regular shoes.  

You can tell that a particular boot fits you correctly if it holds your ankle firmly in place, your toes have about a thumb's width of space to move, and your feet don't slide around inside the shoe when you walk. 
Conclusion
Whether you need new work boots for everyday use on the job or just for the occasional home improvement project, we've gathered some of the best options on the market today.
For casual use, you likely won't need too many safety features in your work boots, and you'll probably do just fine with a less expensive pair. On the other hand, if you plan on putting your boots through the wringer, you should be willing to spend up to a few hundred dollars on a premium pair, or else you'll probably have to replace your boots often.
To decide which boots are best for you and your specific needs, walk around a bit in some of our 9 Best Work Boot selections and use our buyers guide to help you make a final selection.
The perfect boot for one job might not work at all for another. While our top picks are some of the best work boots on the market in general, your personal best work boot is the one that fits your feet and the work you will be doing.
Main Photo Credit: Robert / Flickr / CC BY 2.0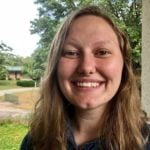 Jordan Ardoin
Jordan Ardoin is a writer and indoor plant enthusiast hailing from Florida. In her spare time, she enjoys chasing her two cats around the house and trying to keep her houseplants alive.