Why pay more for power you don't need? A cordless pressure washer is better suited than a gas pressure washer for those light cleaning tasks without being a big expense. But which cordless pressure washer is the best one for you?
We searched the market for the top cordless pressure washers, and four made it to our final list. We also created a detailed buyers guide covering basic pressure washer terms and shopper tips so you can get the best value.
So how did we compare these pressure washers? We ranked each battery-powered pressure washer in three categories and took a weighted average of their scores:
Cost: 10%
Voltage: 15%
Cleaning Power: 75%
Find out below which four cordless pressure washers made our top picks. Our buyers guide below ought to help you find the right tool for the job. Happy cleaning!
4 Best Cordless Pressure Washers of 2021 [Reviews]
This Mrliance Pressure Washer boasts a compact, lightweight, portable design that makes cleaning a hassle-free job around the home.
How this lightweight design benefits you: Go anywhere with this cordless pressure washer. You can pull water from almost any water source, including a water spigot, bucket, pool, or barrel.
This pressure washer features an adjustable nozzle so that you can change your spray setting with a twist of the wrist.
Last but not least, the spray gun's built-in safety lock helps ensure no accidental startups so that you can work with peace of mind.
Specifications:
PSI: 960
GPM: 1.2
Voltage: 40 volts
Pros:
✓ Several users praise this tool's pressure
✓ Adjustable nozzle features six spray modes: 0-degrees, 20-degrees, 20-degrees slant direction, 40-degrees, foam jetting, and shower mode.
✓ Trigger gun features a safety lock to help prevent accidental startups.
✓ Lightweight design (5.7 lbs)
Cons:
✗ 3-hour charging time
Users praise this ROCKPALS pressure washer for its versatility and cleaning power.
Here are some examples:
6-in-1 adjustable nozzle: 0-degrees, 20-degrees, 20-degree slant direction, 40-degrees, foam jetting, and shower mode.
180-degree rotatable jet pipe: Apply pressure wherever you want.
Two cleaning modes — automatic and economical: The automatic mode is for fast water jetting, high-pressure cleaning, and stubborn grime. Switch to the economical cleaning mode for lighter cleanings and to conserve water.
Need to collect your water from a river? This pressure washer's filter pipe helps remove impurities from the water, like leaf residue or sediment. This handy filter helps prevent pipe blockage and enhances pump life so you can use the tool even longer.
Specifications:
PSI: 870
GPM: 0.88
Voltage: 40 volts
Pros:
✓ 180-degree rotatable jet pipe
✓ Two cleaning modes: automatic and economical
✓ Built-in safety lock
✓ Comes with a 19.6-foot hose for enhanced mobility
✓ Comes with a soap container
Cons:
✗ 6.6 lbs may be heavy for some users
Pack this VARSK cordless pressure washer for a weekend camping trip by a river and you'll be set to clean the muck off your car, truck, or bike before you head home. This pressure washer weighs only 3.7 pounds, so it will fit right into the trunk with your sleeping bags, tent, and the rest of your supplies.
Use the river as the water source for your pressure washer. This VARSK pressure washer features a 20-foot hose and filter basket that removes impurities from the water to protect your tool better.
Hose not long enough? Fill up the tool's 13 L collapsible bucket so you can have unlimited portability.
Specifications:
PSI: 380
GPM: 0.59
Voltage: 20 volts
Pros:
✓ Lightweight design (3.7 lbs)
✓ Can get water from several different sources
✓ The adjustable nozzle has six spray patterns: 0-degrees, 15-degrees, 25-degrees, 40-degrees, diagonal, and shower mode.
✓ 20-foot hose
✓ Filter basket filters out impurities to better protect the pressure washer
✓ Displays remaining battery power
✓ 13 L collapsible bucket to store water
✓ Mesh storage bag
Cons:
✗ 380 PSI may not be strong enough for some users
Relaxing at the beach or staying cozy in the cabin? Bring the Sun Joe WA24C-LTE along on the ride to handle those extra sandy or muddy days.
This portable pressure washer carries up to 5 gallons of pond, fresh, or tap water and packs up to a 31-minutes run time with its 24-volt lithium-ion battery. And the Total Stop System automatically shuts off the pump when the trigger is not engaged, saving energy, water, and pump life.
Specifications:
PSI: 116
GPM: 1.5
Voltage: 24 volts
Pros:
✓ Adjustable spray nozzle controls water pressure
✓ Total Stop System shuts off the pump when the trigger is not engaged
✓ 5-gallon water reservoir
✓ Up to a 31-minutes run time
✓ 19.7-foot high-pressure hose
Cons:
✗ Some users report the tool leaks
✗ 116 PSI may not be high enough for some users
Buyers Guide
Before purchasing a cordless pressure washer, make sure your new tool is the best pressure washer for you and your cleaning needs.
What PSI level is ideal for your cleaning job? What are the disadvantages and advantages of cordless pressure washers?
We'll answer these questions and more in the buyers guide below:
PSI and GPM
When scouting the store for your new pressure washer, you're bound to see the PSI and GPM measurements. But what do they mean, and why are they important to consider?
What is PSI?
PSI is short for pounds per square inch. It measures water pressure. If a pressure washer has a 3000 PSI, the tool can blast a maximum of 3,000 pounds per square inch against the dirty surface.
What is GPM?
GPM, which stands for gallons per minute, measures water flow. If a pressure washer has a 2 GPM, a maximum of 2 gallons of water can pass through the pressure washer per minute.
GPM can help you determine how fast a pressure washer can finish the job. The higher the water flow, the faster the pressure washer can wash away debris.
How to Calculate Cleaning Power:
Measuring a pressure washer's cleaning power can help you compare the efficiency of different pressure washers.
Here's a simple way to do it: Multiply a pressure washer's PSI by its GPM (PSI x GPM). This calculation results in a cleaning power unit you can easily compare.
PSI Levels
Some cleaning jobs require higher pressure levels than others.
Need to remove grime and mildew from your deck? You may want to consider using a gas-powered or corded electric pressure washer, as these models typically handle higher PSI levels than battery-powered pressure washers.
Washing the car or outdoor furniture? Stick with a low PSI.
The Pressure Washer Manufacturers' Association breaks down appropriate PSI levels into three categories:
Best for Light-Duty Work
Definition of light-duty work:
Up to 1900 PSI
Between 1.1 GPM and 1.4 GPM
Examples of light-duty work:
Patio furniture
Grills
Cars
Walkways
Boats
Windows
Dirt bikes
Best for Medium-Duty Work
Definition of medium-duty work:
Between 1900 PSI and 2800 PSI
Between 1.8 GPM and 2.5 GPM
Examples of medium-duty work:
Driveways
Sidewalks
Siding
Paint prep
Best for Heavy-Duty Work
Definition of heavy-duty work:
2800 PSI or more
2.5 GPM or more
Examples of heavy-duty work:
Decks
Patios
Oil stains
To remove rust, paint, or graffiti.
The golden rule: Never use a PSI that's too high for the surface you are cleaning. You risk damaging some surfaces if you do. If you need to lower the pressure washer's intensity, connect the appropriate nozzle tip to adjust the spray pattern.
Power Source
Pressure washers have one of three power sources: gas, corded electric, or battery. Each power source has its advantages and disadvantages. You may find a gas-powered or corded electric model may be more suited for your needs than a battery-powered pressure washer.
Gas-powered:
Pros:
✓ Most gas-powered pressure washers have a higher cleaning power than corded electric and battery-powered models.
✓ Suitable for most commercial and heavy-duty cleaning jobs.
✓ Enhanced user mobility –– no restricting power cords.
Cons:
✗ Typically noisier, heavier, and more expensive than corded electric and battery pressure washers.
✗ Emits exhaust fumes that are harmful to the user and the environment.
✗ High-maintenance
✗ Smelly
Corded electric:
Pros:
✓ Typically quieter, lighter, and more affordable than gas-powered pressure washers.
✓ An eco-friendly alternative to gas pressure washers.
✓ Unlimited run time (as long as the tool doesn't overheat)
✓ Low-maintenance
Cons:
✗ Requires a nearby outlet to run
✗ You may find the power cord restricts your mobility
✗ Some corded electric models may not be as powerful as gas pressure washers
Battery:
Pros:
✓ Typically quieter, lighter, and more affordable than gas-powered pressure washers
✓ An eco-friendly alternative to gas pressure washers
✓ Low-maintenance
✓ Portable
Cons:
✗ Has a limited run time. The battery will need frequent charging.
✗ Most battery-powered pressure washers cannot handle high-demanding jobs.
Pump
Considering a gas-powered pressure washer? If so, you'll want to check the tool's pump type, which will be either an axial or triplex pump. Here's the difference between the two:
Axial
Axial pumps are suitable for homeowners who take care of small cleaning tasks around the home. This pump requires little maintenance while still offering high performance.
Triplex
Plan to use your pressure washer for frequent heavy-duty work? You may want a pressure washer with a triplex pump. Despite the pump's higher maintenance needs and price tag, the triplex pump ensures your tool will last longer and offers greater efficiency than an axial pump.
Amperage
Amperage is the strength of an electric current in amperes, written amps for short. Amps help measure the maximum time a motor can run continuously without exceeding its temperature limits.
The more amps your pressure washer has, the better it is at cooling itself down, which will help prevent unwanted tool shutoffs.
Hose Length
A pressure washer's hose length may have an impact on your mobility. If a large workspace is a priority, you may want to consider a pressure washer with a hose that extends your reach.
Power Cord Length
Interested in a corded electric model? Remember, a corded pressure washer needs to connect to an outlet. Ensure the power cord is long enough for your workspace.
Wheel Size
Many pressure washers are equipped with wheels to enhance portability. The larger the wheels, the easier it is to maneuver the tool over rugged terrain.
Water Source
A pressure washer doesn't magically make water. Before buying your pressure washer, consider where your water supply will come from. Knowing this will help you decide which kind of pressure washer you need.
You'll need a water source that can provide the pressure washer's GPM. If your pressure washer operates with a 3 GPM, you'll need to make sure your water source can provide 3 gallons of water per minute.
Keep in mind that a water well won't always be suitable for the job (you may even run out of water). A city water supply is often more reliable than a well.
Other water sources include a water tank that can supply your pressure water. Some pressure washers even have a built-in water reservoir you can refill in a sink or river.
Note: You may need a garden hose to connect the pressure washer to the water source. If you don't have one already, you may want to add a garden hose to your order.
Detergent
Several pressure washers have built-in detergent tanks for extra cleaning power. Some models even have two detergent tanks to store different cleaning aids for multiple jobs. Always read the instruction manual to ensure a cleaning aid is compatible with your pressure washer.
Nozzle Tips
Most pressure washers come with various wand nozzles that control the water's spray pattern, angle, and intensity. Always connect the appropriate spray tip when cleaning; otherwise, you risk damaging a surface with a PSI that's too high.
Your pressure washer's nozzles will either be interchangeable quick-connect nozzles or an all-in-one adjustable nozzle.
Noise
Pressure washers can be loud, especially gas-powered models. Check your pressure washer's decibel rating (dBA) to ensure it's in accordance with your local laws. Many counties and cities have ordinances to limit noise pollution.
Potential Risks
A pressure washer is a tool, not a toy. Misuse it, and you risk damaging your surfaces or sending someone to the emergency room.
If you're not confident you can operate a pressure washer safely, consider leaving it on the store shelf and contacting a professional to do the job for you.
FAQ About Pressure Washers
1. What is the difference between a power washer and a pressure washer?
A pressure washer and power washer are similar tools, but they have one essential difference. Both use highly pressurized water to remove muck and grime. But a power washer heats the water. A pressure washer uses only cold water to clean. 

Hot water can cause significant damage to some surfaces. Never assume you can use a power washer on the same surface on which you used a pressure washer.

2. How do I use a pressure washer safely?
Always operate a pressure washer safely and correctly. Otherwise, you risk causing serious injury to yourself, others, or the surface you are cleaning. 

Stick to this power-washer safety checklist, and no one (including you) will get hurt:

— Be aware of your surroundings as you use your pressure washer.
— Read and follow the instruction manual. 
— Always wear safety goggles, gloves, long pants, and hearing protection.
— Avoid using the 0-degrees nozzle. This nozzle channels the stream's intensity into one single point, making it dangerous to use. 
— Use the appropriate nozzles for the surface you are cleaning. 
— Check electrical cords before use to avoid shock.
— Check the user manual before plugging an electric pressure washer into an extension cord. 
— Never aim the spray wand at another person. 
— Never operate a gas-powered pressure washer in an enclosed space. 
— Never operate a pressure washer while on a ladder. 
— Never clean a surface with a PSI that is too high.
When to Call a Pro Pressure Washer
If you're worried about damaging the surface you clean or causing an accidental injury, why not take the pressure off your shoulders?
Call a pressure washing professional near you to take the worry off your hands so you can get back to those relaxing weekends (and save your car from a new paint job).
Main Photo Credit: bubutu / Shutterstock
* Editorial Note: LawnStarter may receive a commission if you purchase certain products mentioned in this article.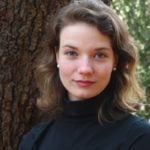 Jane Purnell
Jane Purnell is a freelance writer and actor in New York City. She earned her B.A. from the University of Virginia and enjoys a warm cup of French press coffee.