As common as palm trees are in Phoenix, you would think that they are native to Arizona – at least a few of them, right? Even the Latin names of several species of palm trees include the word "Phoenix."
Surprisingly, for nearly all the palm trees in Phoenix, the answer is no, they're not natives. The Washington filifera (also known as the California fan palm, petticoat palm, or desert palm) is truly a native palm tree. And it can only be found on the Kofa National Wildlife Refuge.
But, just like a lot of the people, they migrated here — and are flourishing. Numerous species of the palm tree thrive in Phoenix. So much so, that it can be a bit overwhelming trying to decide which trees to plant in your own yard! To help you along with this decision, here's a list of the top six species of Phoenix palm trees to consider.
1. Date palm
(Phoenix dactylifera)
The Phoenix dactylifera is one of the 13 different species of trees that are considered date palms. However, the Phoenix dactylifera (pictured above) is the true date palm because it is the only one of the species that produces edible fruit. It's recognizable by this trait. And, like other date palms, it has spiny petioles and V-shaped leaves. This is a great choice for Phoenix since it loves the dry, arid conditions, and it produces very sweet and tasty dates.
2. Canary Island Date Palm
(Phoenix canariensis)
Another type of date palm that grows well around here is the Phoenix canariensis, also known as the Canary Island date palm or pineapple palm. It's a beautiful palm tree with similar characteristics as the Phoenix dactylifera that can grow up to as much as 60 feet tall. And like the true date palm, it does produce fruit, however, the fruit from this palm tree is more ornamental. Technically, you could eat it, but you probably won't want to.
3. Silver Date Palm
(Phoenix sylvestras)
The Phoenix sylvestras is commonly called the silver date palm or Indian date. And, as you've probably guessed, it's another of the 13 date palm trees species. This particular palm tree works well in the heat, but it can also tolerate cold temperatures. It's native to India and Southern Pakistan but thrives well in Phoenix. It's become popular here because it's both beautiful and low maintenance.
4. Pygmy Date Palm
(Phoenix roebellenii)
If you like the look of date palms, but don't have room for a large Canary Island date palm or silver date, consider the Phoenix roebellenii. This one has a very similar look, but its trunk rarely gets bigger than 10 feet. Native to southeast Asia, this palm tree (also called the pygmy date palm) can add an elegant look to your lawn without taking up too much space.
5. Senegal Date Palm
(Phoenix reclinata)
Some species of palm trees have a single trunk, while others, such as the Phoenix reclinata, form a cluster of trunks. It's a flowering palm tree that is native to tropical Africa and the Arabian peninsula. And this particular palm tree, also known as the wild date palm or Senegal date palm can grow quite large, so if you are considering a Phoenix reclinata, make sure you have plenty of room to accommodate it.
6. Areca Palm
(Dypsis lutescens)
The Dypsis lutescens, commonly known as the areca palm, is popular and fairly inexpensive compared to other palm trees. It has a smooth, golden trunk and loves the Phoenix sun. This palm tree is commonly used as a houseplant to help cleanse and purify indoor air, but it also makes a great outdoor plant. You can use it as a potted plant on your patio or plant it directly in the ground. The areca palm is both low maintenance and versatile, making it an ideal palm tree for Phoenix.
Many More Choices
These are six of the best palm trees to plant in Phoenix, but they aren't the only ones that thrive well here. The Phoenix acaulis and Phoenix rupicola are also good choices. And there are more …
If you are feeling overwhelmed by the options, or just want more detailed information to help you make the right choice, John Caravetta, the associate director of the Arizona Department of Agriculture had this to say:
"The best place for local advice and recommendations on plant material is your local retail nursery," Caravetta says. "These operations have been in the valley for many years and have a great deal of expertise in making recommendations on what works best for a particular landscape situation and our climate. The U of A Cooperative Extension Service in Maricopa County is also another great resource for the public."
LawnStarter participates in Get Sunday's affiliate advertising program. LawnStarter may earn revenue from products promoted in this article.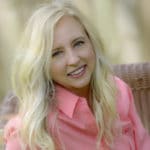 Jennifer Lester
Jennifer Lester is a freelance writer and social media strategist who covers a variety of home and garden topics. She's a graduate of Texas A&M University and the proud mom of three boys. In her spare time, she volunteers in her community and her children's schools.