Baton Rouge LA, Weed Control Service at the Click of a Button
Weed control, fertilization, and other lawn treatment services from reliable pros in Baton Rouge, LA - order online in minutes.
What services are you looking for?
As seen in...
These Baton Rouge lawn treatment professionals are ready for work
Top Performer

J&T Lawn and Landscape
2852 Zeeland Avenue, Baton Rouge, LA 70808
"We've been doing lawn work and landscaping for over five years, and we take pride in providing great service and doing a great job for our customers. We are very professional, and we guarantee to get the job done right every time. We look forward to meeting new customers and creating amazing new yards! "
Baton Rouge, LA - Dec 10, 2023

Baton Rouge Lawn Treatment Facts
Demand for Lawn Treatment by Month
| | |
| --- | --- |
| January | |
| February | |
| March | |
| April | |
| May | |
| June | |
| July | |
| August | |
| September | |
| October | |
| November | |
| December | |
Lawn Treatment Services & Avg Pricing
| | |
| --- | --- |
| Lawn Treatment | $72 |
| Lawn Fertilizing | $74 |
| Lawn Aeration | $114 |
| Weed Control | $61 |
| Mulching | $275 |
| Lime Addition | $72 |
| Lawn Reseeding | $781 |
| Dethatching | $198 |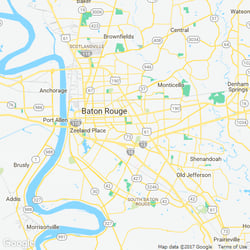 Neighborhoods we service in

Baton Rouge

,

LA
Spanish Town
Beauregard Town
Garden District
Old South Baton Rouge
LSU/Lakeshore
Mid-City
Brookstown
Melrose Place
Melrose East
Inniswold
Goodwood
Hundred Oaks Addition
Southdowns
Gardere
Westminster
Oak Hills Place
Broadmoor
Scotlandville
Shenandoah
Shenandoah North
Sherwood Forest
Village St. George
Brownfields
Zion City
Monticello
Park Forest
Glen Oaks
Old Jefferson
University Club
Centurion Place
Northdale
Nulo
Gonzales
Denham Springs
Walker
Baker
Livonia
Zip Codes
70714
70801
70802
70803
70804
70805
70806
70807
70808
70809
70810
70811
70812
70813
70814
70815
70816
70817
70818
70819
70820
70821
70822
70823
70825
70826
70827
70831
70833
70835
70836
70837
70873
70874
70879
70884
70891
70892
70893
70894
70895
70896
70898
Other Services