Colorado Springs CO, Weed Control Service at the Click of a Button
Weed control, fertilization, and other lawn treatment services from reliable pros in Colorado Springs, CO - order online in minutes.
What services are you looking for?
As seen in...
These Colorado Springs lawn treatment professionals are ready for work
Top Performer

Jtb Landscaping
1972 Aerotech Dr, Colorado Springs, CO 80916
"JTB Landscaping is a family owned and operated lanscaping serive in Colorado that has been around since 2001. They offer mowing, trimming, fertilizing, installation, irrigatoing,snow removal and xeriscape. "
21 yrs experience
2 Employees
In High Demand

Benitez Brothers Landscaping
805 Riverview Ln, Colorado Springs, CO 80916
"A local and family-owned company, Benitez Brothers specializes in residential and commercial landscaping, as well as irrigation technical services. They are an insured company that offers expertise in landscaping, zero-scaping, fencing, and snow removal. "
10 yrs experience
18 Employees
Fast Response

Organically Grown Lawn & Tree Care
835 Garner St, Colorado Springs, CO 80905
"Organically Grown is a Colorado Springs lawn care company providing customers with eco-friendly lawn care options. They use organic fertilizers, weed and pest control methods. They also plant trees and shrubs and aerate lawns. "
7 yrs experience
Colorado Springs, CO - Dec 9, 2023

Colorado Springs Lawn Treatment Facts
Demand for Lawn Treatment by Month
| | |
| --- | --- |
| January | |
| February | |
| March | |
| April | |
| May | |
| June | |
| July | |
| August | |
| September | |
| October | |
| November | |
| December | |
Lawn Treatment Services & Avg Pricing
| | |
| --- | --- |
| Lawn Treatment | $77 |
| Lawn Fertilizing | $67 |
| Lawn Aeration | $120 |
| Weed Control | $65 |
| Mulching | $269 |
| Lime Addition | $79 |
| Lawn Reseeding | $781 |
| Dethatching | $200 |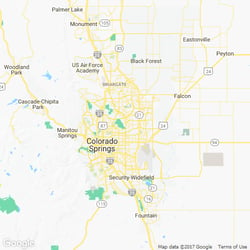 Neighborhoods we service in

Colorado Springs

,

CO
Painted Sky At Waterview
Bridle Bit Rd
Red Rock Valley Estates
Bijou St
Jessica Heights
Homestead
Vickers
Adams
Cascades At Spring Ranch
Skyway And Skyway Park
Pinon Valley
Woodmen Oaks
Terra Ridge
Trail Ridge South
Silver Hawk
Zip Codes
80901
80902
80903
80904
80905
80906
80907
80908
80909
80910
80911
80912
80913
80914
80915
80916
80917
80918
80919
80920
80921
80922
80923
80924
80925
80926
80927
80928
80929
80930
80931
80932
80933
80934
80935
80936
80937
80938
80939
80941
80942
80944
80946
80947
80949
80950
80951
80960
80962
80970
80977
80995
80997
Other Services