* Editorial Note: LawnStarter may receive a commission if you purchase certain products mentioned in this article.
Besides a turkey and some mistletoe, outdoor solar Christmas lights can make the holiday season bright and spare you a shock of an electric bill come January.
But where to put your solar Christmas lights, and how best to use them in your holiday landscaping?
That's where we can help. We'll show you six ways to use solar Christmas lights.
Why Solar Christmas Lights?
Taking their energy directly from the sun, solar-powered landscaping lights will save you money (for more presents, of course!) and offer other benefits, too:
Help the environment by cutting down on greenhouse gas emissions.
Eliminate the need for extension cords.
LED light bulbs can last 50 times longer than incandescent ones.
They are easy to set up (or stake in the ground).
Solar lights are durable and weather-proof.
Adjustable lighting modes offer dazzling options.
6 Ways to Use Solar Christmas Lights Outside
Take a look at these solar-powered Christmas lights options to help find the best fit for your yard and decor goals.
1. Set the yard aglow with solar string lights
If you're going for a calm, snowy-like look for your front yard, warm white light draped across foundation plants, such as boxwood shrubs, ornamental trees, and holly bushes will be your best bet. 
Solar string lights also come in multicolor options, too, if that's more your style.
Details
Solar Christmas string lights can also be hung across porch railings, balconies, windows, and from the eaves of your roof. Or, place the string lights in an old Mason jar or wine bottle and set it on your porch, deck, or patio for an accent piece. 
Be sure the bulbs (or the solar panel) receive direct sunlight during the day, so the batteries can be recharged. There are a multitude of styles to fit your holiday decoration plans, such as:
Cost: Prices can vary depending on style and number of strings purchased. Plan to spend around $20 per set.
2. Lay a merry path with holiday-themed stake lights
Welcome visitors down Candycane Lane by installing solar pathway lights. Bonus: They'll double as safety lighting and Christmas decorations.
Details
Whatever your fancy, there are decorative lights to suit your every holiday season wish. Line your front walk or driveway with a set of solar path lights, or use them as garden accents. 
Here are some examples:
Cost: Prices range from $5 to $20.
3. Deck the boughs with tree lights
Your indoor Christmas tree shouldn't get all the attention. Just think how lovely the branches of an outdoor evergreen are when lit top to bottom in solar lights shaped as ornaments.
Details
These LED bulbs are not string lights, but rather individual, solar-powered ornaments. Hang them on your outdoor evergreen trees or from balcony or porch railings. Options include:
Cost: Expect to pay between $8 and $30, depending on style and number of ornaments purchased.
4. Put Santa (and other decorations) in the spotlight
Let your unlit decor, such as the wreaths adorning your doors and windows, have their time to shine, as well.
Details
Besides showcasing wreaths and such, you can also try a spotlight that projects a special holiday light show onto the exterior walls of your home. A few to try:
Cost: Prices can range from $30 to $100.
5. Establish a festive focal point
Give your front yard an instant glow up with a holiday season centerpiece, be it a lawn ornament or a decorative garland.
Details
Solar centerpieces come in a variety of options and should be located in areas that receive full sun. Once charged, the LED lights can emit about eight hours of light each night. Try one of these:
Cost: You can get decor like this for about $15 to $25.
6. Turn up the sparkle on your patio or deck
Bring that same garland-on-the-stairway energy outdoors, and for an added touch, hang wind chimes and switch out your post lights, too.
Details
There are an array of styles and patterns to choose from, including:
Cost: Plan to spend between $3 and $20, depending on the type of decor you choose.
Solar Christmas Lights: Other Things to Know
Do solar Christmas lights really work?
Short answer: Yes. As long as your lights (or the lights' solar panel) receive at least six hours of direct sunlight, the batteries will charge and automatically turn on when night falls. Their sensor will also ensure an automatic shut-off when the sun rises.
What outdoor areas work best for solar-powered Christmas lights?
Just about any location that receives enough sunlight. Some locations we suggest are:
Roofs
Exterior walls
Decks, patios, and porches
Front walks and gardens
Trees, shrubs, and bushes
How long do solar-powered Christmas lights last?
Solar LED lights can last a decade or two, but the rechargeable batteries may need to be replaced every three to five years. Once those batteries are changed and your solar-powered holiday lights are getting enough direct sunlight, your LED lights will shine anew at night.
When to Call a Landscaping Pro
The beauty of solar Christmas lights is that they're super easy to set up. Typically, all you need to do is drape the string lights or put the stake in the ground.
However, if you plan to go all Griswold with your holiday solar lights, you may want the help of a professional landscaper who can show you how and where to put everything so that your neighbors and strangers will be walking in a winter solar land. 
Note: Shorter days in winter can make it a challenge to get all the solar power you need. A landscaping or other local expert can help by putting solar panels on your roof. 
Once everything is up and running, though, your yard, like those tiny tots' eyes, will be all aglow.
Main Photo Credit: Glenda Powers / Adobe Stock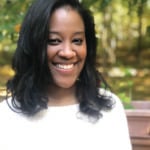 Andréa Butler
Andréa Butler is a writer and editor who loves crafting witty turns of phrase and informative, compelling copy on various topics. She especially enjoys sharing her knowledge of landscaping and pest management to help others create the outdoor spaces of their dreams.