Are you looking for gorgeous, resilient plants that are easy to grow in the Atlanta climate? Try some succulents. They don't need much watering, most propagate like magic, and watching them grow or flower is fascinating.
You can combine several succulent varieties into amazing xeriscape designs or keep them indoors in hanging or flat pots. Here are nine easy succulents for your Atlanta landscape or home to grow effortlessly, even if you're a beginner.
What Do Succulent Plants Need?
The succulent family has 10,000 species of plants, each with small particularities. But there are four basic rules that can help you take care of any succulent plant:
Give them at least six hours of sun exposure per day.
Put succulent plants in well-draining soil. Since the typical red clay in the Metro Atlanta area can have poor drainage, amend it with perlite, pumice, coarse sand, or lava rock.
Water once a week or every two weeks, only when the soil feels dry. If outdoors, delay watering if it rains, especially in wet months like March, July, and September.
Take them indoors for the winter when outside temperatures are less than 40 – 50°F. In the Metro Atlanta area, this happens around Veteran's Day.
Three things can harm most varieties of succulents:
Freezing temperatures.
Temperatures above 90°F and scorching sun.
Overwatering: With some exceptions, such as mother's-in-law tongue or snake plant, too much water rots the roots.
Succulents don't require much maintenance, making them a go-to plant type for beginners. They are also drought-tolerant and will enjoy the heat of Atlanta summers. Here are some easy-care succulents to consider for your A-Town home.
Top 9 Easy Succulent Plants for Atlanta Homes and Gardens
1. Mexican Rosettes (Echeveria)
Echeveria grows in graceful rosettes of fleshy, pointy leaves with a waxy exterior cuticle. Some bloom flowers on long stems with yellow, orange, pink, or red buds. Consider Echeveria for your rock garden design. It brings lovely texture and color in groups that alternate different sizes and hues.
Echeveria is easy to find in Atlanta nurseries in a variety of shapes, sizes, and colors.
Where to Buy
Color: Mostly neutral grey-green, with a hint of pink, reddish, purple, or grey-lilac – fabulous in modern, minimalist, and Nordic designs.
Size: It is a slow growing succulent, growing up to 12 inches tall and wide.
Care: Echeveria copes well with neglect, as long as you won't overwater it. Bring them inside and grow as potted plants during winter to protect them from freezing.
2. Jade Plant (Crassula ovata)
Native to South Africa and Mozambique, jade plant is also known as jade tree or by its scientific name, Crassula ovata. Jade plants are very popular as houseplants and a thrilling addition to rock, succulent, and alpine gardens.
They have rounded, deep green, highly ornamental leaves and snowflake-like flowers. You'll also love the branched shape, similar to a bonsai tree, and the gray, smooth bark.
Where to Buy
Color: It blooms white or pinkish star-shaped flowers in late winter if you place it near a sunny window.
Size: Jade plant grows up to 3 feet tall indoors but can reach up to 10 feet if kept outside, turning into small trees.
Care:
Place in full sun to partial shade but offer some protection against the hot summer afternoon sun.
Since Crassula ovata is not hardy to the Metro Atlanta area's winters, bring it indoors once the temperature goes below 50°F. You can include this as part of your fall lawn care schedule.
Warning! Jade plant is toxic to cats, dogs, and horses, so ensure these lovely companions cannot access the foliage and flowers.
3. Hen and Chicks (Sempervivum)
Also known as "live forever," "houseleek," or "hens and chicks", Sempervivum succulents grow in tufted rosettes, elegantly covering the soil in succulent and rock gardens. They grow fast and multiply quickly, making them suitable for oversized pots and outdoor spaces. Some popular varieties in the Peach State are Red Lion, Cobweb, Calcareum, and Mahogany.
Where to Buy
Color: The foliage varies from light green to yellow, orange, red, and purple, depending on the variety. Sempervivum flowers are small and come in white, yellow, and pink shades.
Size: Ground-hugging plants, Sempervivum typically grow up to 4 to 6 inches tall and 6 to 18 inches wide. They spread by offsets and create charming colonies.
Care:
Keep Sempervivum houseplants in bright, indirect light to avoid sunburns on their succulent leaves. If grown outdoors, ensure hens and chicks some protection from the afternoon sun during July, when Hotlanta temperatures peak. You can plant them under gorgeous Atlanta trees for some shade.
Sempervivum does well in breathable terracotta, concrete, or cement pots.
Did you know? Some homeowners grow Sempervivum on the roof!
4. Stonecrop (Sedum)
Perennials with fleshy stems and succulent leaves, sedums are another low-maintenance option. There are two types of sedums:
Low-growing sedums are up to a few inches tall and look fabulous as ground covers along pathways, in rock gardens, or cascading down a stone wall. You can also plant them on roofs (visit the Green Roof in Atlanta's Botanical Garden to see how they look).
Tall or upright sedums are a good fit for pollinator gardens and border gardens. They grow in upright clumps with tight masses of tiny pink flowers.
Where to Buy
Color: Their beautiful rosettes range from gray-green (Blue Elf) to yellow (Suzie Q), pink (Sedum minor), and purple (Dragon's Blood). The flowers are small and form white, yellow, bronze, and pink clusters.
Size: Sedum height ranges from 2 inches to 3 feet, depending on the variety.
Care:
They need full sun and little water.
Fertilizing is unnecessary since sedums pride themselves on thriving in neglected areas and shallow soils.
No need to bring them indoors during winter. They go dormant when it's cold.
To grow sedums as indoor succulents, put them near a bright, large window and check for water once a week.
5. Aloe Vera (Aloe Barbadensis)
Well-known for its medicinal properties, aloe vera is also a beautiful, easy-care ornamental plant that requires little water, but a lot of light. Native to the southeast Arabian Peninsula, it's treasured and often grown for its healing gel that treats scratches and cuts and soothes burning and stinging sensations.
Where to Buy
Color: Aloe vera leaves are soft chartreuse green with a deep green undertone. It's an evergreen succulent, so you'll enjoy the beautiful color all year round.
Size: Plants typically reach 12 to 36 inches in height.
Care:
Grow aloe vera as an indoor plant and take it outside in its pots when the weather warms up. It is hardy to zones 9 to 10 and can't survive the Atlanta winter outdoors.
Plant in poor soil with good drainage and don't fertilize.
Aloe thrives when receiving at least eight hours of bright light daily.
6. Snake Plant (Sanseveria)
Of all the low-maintenance types of succulents for your Atlanta home, the snake plant is the most resilient. It doesn't require a lot of light and tolerates dry soil and inundation. On the other hand, it's hardy to zones 9 to 11, so you'll need to shelter it inside during winter.
Snake plant's flat, sword-like leaves are its main attraction and look similar in shape and fibrous texture to yucca. They grow upright, reaching tall towards the sky in an exotic, dense bouquet.
Where to Buy
Color: Snake plant foliage is dark green with white and yellow striping.
Size: Sanseveria grows from 8 inches to 12 feet in height, depending on the variety.
Care:
Thrives in low light, so find a way to plant it in partial shade in a succulent garden.
If you want to grow it as a houseplant, look for "bird's nest" dwarf varieties small enough to fill a pot beautifully.
Divide its vigorous, ever-spreading rhizomes periodically to avoid cracking the pot.
Water once a week or once every two weeks. It deals well with overwatering and underwatering, so you can't go wrong.
7. Burro's Tail (Sedum morganianum)
Also known as donkey's tail or sheep's tail, this luxurious variety of sedum has long stems covered in plump leaves, looking like long ropes or hair braids. It hangs naturally from suspended baskets and planters and adds beautiful structure, texture, and color to patios, decks, and gazebos. Consider it for a breathtaking low-maintenance landscape design.
Where to Buy
Color: Burro's tail foliage is bluish-green with a powdery tint.
Size: Grown as a houseplant, burro's tail grows up to 4-foot-long stems.
Care:
Loves the soft but bright morning sunlight. Place in partial sun or bright shade. Scorching sun can burn its delicate leaves.
Plant in well-drained, sandy soil.
If you're growing them outside, bring the pots or hanging baskets indoors when temperatures go under 50°F.
Water mature burro's tail every two weeks by soaking it thoroughly.
Warning: The long heavy braids are sensitive to touch, and the plant can lose leaves easily if disturbed.
8. Zebra Plant (Zebra haworthia)
With pointy green leaves and raised white stripes, the zebra plant is relatively small and easy to care for but with a strong visual impact. If planting inside, choose a pot in neutral colors to evidentiate colors or combine with other southeast succulents in a larger pot. You can also grow it outside as part of your succulent or rock garden.
Where to Buy
Color: The zebra plant has dark green leaves with white, silver, and raised pearls that gather into stripes. Some varieties have reddish-purple pearls instead of white.
Size: If you grow it indoors, you can expect zebra plant to reach up to 6 inches tall, or double that if it flowers. Remember that Zebra haworthia spreads up to 4 inches wide when choosing a pot.
Care:
Put it near a sunny window so it receives plenty of sunlight. Choose a place with full sun or partial shade outside.
Water about once a week, depending on soil and pot size, but only after the surface is completely dry to the touch.
Take indoors when temperatures fall to 50°F.
9. Air Plants (Tillandsia)
With long, succulent leaves looking similar to the playful tentacles of an exotic sea creature, air plants grow without soil. This is part of their magic and gives you total display freedom. You can grow them hanging in glass or plastic globes in front of the windows, placed near a charming orchid, or attached to texture-rich driftwood.
Where to Buy
Color: They have soft grey-green, deep green, or reddish succulent leaves. When happy with the environment, they bloom small white, pink, yellow, and purple flowers.
Size: Some miniature air plants grow only up to 2 inches, while others reach up to 12 inches in height.
Care:
Keep them out of direct sunlight. They live on other plants and trees in their natural habitat and enjoy plenty of shade from their canopy.
They need temperatures over 45°F. Bring them in before the cold sets in if you want to grow them outside.
Water them about once a week by soaking them in the sink or a bowl with water for half an hour. Shake them carefully to dislodge the remaining water. Let them dry on a towel, and then put them back in place.
Pro tip: If you feel a bit of a black thumb and are worried you'll forget to water them, go for a silver-leaf variety. They are the most drought-tolerant.
FAQ
Can succulents grow in Atlanta?
Yes, you can grow succulents in Atlanta, either as houseplants or outdoors. Since most of them are not hardy for the 7 and 8 USDA hardiness zones of the Metro Atlanta area, you will need to move them inside during winter.
Which succulent is the easiest?
If you have a hard time caring for indoor plants, try the snake plant. It doesn't require a lot of sunlight, and it can face both overwatering and underwatering without much damage. Other easy-care succulents for beginners are echeveria, jade plant, sedum, and aloe vera.
What zone is Georgia for succulents?
For succulent plants and other species, Georgia covers USDA hardiness zones 7a to 8b.
Add The Perfect Succulents to Your Atlanta Garden Today!
Aloe vera, jade plant, burro's tail, Sempervivum, and other easy-care succulent plants can transform your Atlanta home and garden into a colorful heaven. You can choose unique shapes and colors as ground covers for rock and succulent gardens or taller varieties as hedges to add volume, depth, and texture.
Not sure what to choose? You can also ask professionals for advice. Find a talented landscaping team in the Metro Atlanta area and add the perfect succulents to your garden today!
Main Image Credit: Pixabay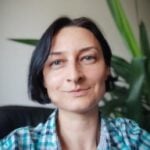 Sinziana Spiridon
Sinziana Spiridon is an outdoorsy blog writer with a green thumb and a passion for organic gardening. When not writing about weeds, pests, soil, and growing plants, she's tending to her veggie garden and the lovely turf strip in her front yard.