Now that you finally have the gorgeous garden of your dreams, you need a place to actually enjoy it — no matter the weather. A gazebo just might be the right addition to your landscape.
Freestanding outdoor structures traditionally built in the shape of an octagon (but can be circular, rectangular, or hexagonal, as well), gazebos have full roofs, posts, railings, and open sides. Made of wood, vinyl, or metal, they are sometimes outfitted with screens, curtains, or latticework for privacy.
Inspired by the ornamental structures used in ancient Egypt and Asia, gazebos not only provide a year-round spot to gaze upon your garden; they also offer shade, a decorative focal point, an area for outdoor dining, a wedding venue, and a restful retreat, among other options.
To see how a gazebo may fit within your landscape design, we've rounded up 10 ideas for how to use them in your yard.
10 Gazebo Ideas for Your Yard
1. Establish a meditative state
Surrounded by nature — the perfect backdrop to practice yoga — settle in with a good book, or find genuine calmness and serenity amidst the flowers, trees, shrubs, and water features that dot your landscaping.
Decorating ideas include edging your gazebo with hosta plants and filling hanging baskets with verbena, ferns, or petunias.
Benefits:
Open sides allow floral fragrances to waft in, acting as a sort of aromatherapy.
Air circulation helps keep you cool during your workout.
Being in nature can boost mood and reduce stress and anxiety, and a gazebo is a great way to complete a calming Japanese rock garden.
Cost: You can get a white, vinyl, 12-foot octagonal gazebo kit for a little more than $4,000 here.
2. Step up your outdoor decor
Perfect for small yards, mini garden gazebos lend themselves well toward focal points.
Make a gazebo the centerpiece of your garden design, encircling it with a variety of annuals, perennials, hedges, and trees. Or, let it accent your pond, lake, or other water feature.
Benefits:
Improves curb appeal.
Solidifies a garden theme.
Doesn't take up too much space.
Cost: This ornamental, wrought-iron gazebo kit can be purchased for just under $1,500.
3. Build a pool house
A poolside gazebo will give you and your friends a convenient place to change into (and out of) your swimsuits. It can also serve as a chic storage area for patio furniture during winter and all those pool accessories, including goggles, rafts, and cleaning supplies.
Benefits:
Keeps your home free of guests' wet belongings.
Hides unsightly supplies and out-of-season furniture.
Adds another attractive element to your poolside design.
Cost: A vinyl, screened-in gazebo can run you about $12,500. For solid walls and doors, it will cost a bit more, depending on materials used.
4. Cover your hot tub
The full roof of a backyard gazebo is the perfect way to protect against the sun's ultraviolet rays as you relax in your hot tub. Add some privacy screening, and neither rain nor snow nor heat will prevent you from enjoying this outdoor space.
Benefits:
Privacy screening can include latticed panels, full walls, or a mesh screen.
Protects from sun exposure.
Allows year-round functionality.
Cost: If you plan to DIY, you can expect to spend around $50 for pre-made plans. And if you're handy, you can save a lot of money by building a gazebo from scratch. Here's how one woman built hers for $500.
5. Create an outdoor venue
Effortlessly romantic, a gazebo automatically brings with it a certain ambiance. Adorn the entryway with hanging flower baskets or white curtains, or bathe the interior in warm, white string lights.
A gazebo is the perfect setting for a wedding ceremony, a reception cocktail hour, a backyard barbecue dining area, or a photo backdrop for an anniversary celebration.
Benefits:
Can be decorated to fit just about any style/theme.
Provides shelter in case of rain.
Saves money on floral arrangements — you can use the natural surroundings instead.
Cost: Purchase a circular, wooden gazebo kit for about $3,200. Lots of space? Consider building a rectangular or dodecagonal gazebo large enough to accommodate guests. Depending on the material (redwood, pine, vinyl, etc.), these larger options can run up to $35,000.
6. Lounge on the lawn
Another backyard gazebo idea? A lawnside lounge space, ideal as a seating area for catching up with friends or reading your latest magazine issue. This outdoor living space is also great for napping — all you need is to hang a hammock, lay down, and chill.
Benefits:
Provides shelter from all weather conditions.
Available in different finishes and styles to match your landscape design.
Increases property value and curb appeal.
Cost: Buy a classic, wooden gazebo for around $3,000.
7. Beautify your gazebo with climbing plants
Transform your traditional gazebo into a garden all its own by training vining plants to climb its posts and rails. A few plants to consider include climbing roses, honeysuckle, wisteria, hydrangeas, and English ivy.
Benefits:
Climbing plants provide natural shade and privacy to a garden gazebo.
Gives added texture and color to the structure of your gazebo.
Great for small yards; vertical gardening saves space.
Cost: Plan to spend around $100 for enough vining plants. Choose a gazebo design that best fits your landscaping: Get a wooden gazebo for a little more than $4,000, a metal gazebo for $1,000, or a vinyl gazebo kit for close to $4,000.
8. Opt for a patio gazebo
Whether you choose to use it as a traditional sitting area, a place for your outdoor kitchen, or both, a patio gazebo can be decked out with various container plants and situated atop a retaining wall with flower beds installed at the base.
Or, locate your backyard gazebo down a walkway to a separate patio space.
Complete either design with a fire pit and enjoy this outdoor living space year-round.
Benefits:
A screened gazebo can allow airflow while minimizing contact with pests, such as mosquitoes and gnats.
Provides shelter from rain and sun.
Adds texture and color to your landscape design.
Cost: Depending on size and materials used, a patio gazebo can run between $1,700 and nearly $3,000.
9. Dine al fresco
Take in the fresh air while indulging in a home-cooked meal with friends underneath your gazebo. If you outfit it with string lights and install wood panels or mesh screens, you can enjoy outdoor dining all year long.
Benefits:
Boosts levels of vitamin D.
Provides a relaxed, leisurely dining experience.
Improves mood and reduces stress and anxiety.
Cost: Pricing is dependent on size and materials used, but you can generally build a gazebo for this purpose for around $3,000.
10. Deck out a water garden
Water gardens are meant to be places of calm introspection. Give yourself a comfortable place to sit and contemplate nature and life in general by building your own gazebo on-site. Because of its serene quality, a gazebo is also a good spot for reading or simply enjoying the view.
Benefits:
Plant life and water sounds help reduce stress and anxiety.
Gazebo protects against UV rays and other weather conditions.
Increases your property value.
Cost: On average, a wooden gazebo can cost about $9,000.
Landscaping with Gazebos: Other Things to Know
What's the difference between a gazebo and a pergola?
A gazebo is traditionally a circular or octagonal shape. Gazebos are freestanding, outdoor shelters with roofs, pillars, railings, and open sides.
In addition to acting as a focal point in landscape designs, gazebos also provide shade.
Made of wood, vinyl, or metal, these structures are sometimes outfitted with screens, curtains, or latticework for privacy.
A pergola is an outdoor structure made of pillars, a latticed rooftop, and open sides and can be freestanding or attached to an exterior wall. Sometimes, curtains or lattices are added to these sides for more privacy.
Pergolas can be made of wood or vinyl and used for a variety of purposes, such as providing shade by a pool, enabling vertical gardening, acting as a privacy screen, and extending living spaces to the outdoors.
When to Call in the Pros
Building a gazebo takes an intermediate level of skill. If you're up for that challenge, you can either DIY it with a gazebo kit or build one from scratch.
But, if you'd rather just enjoy the finished product, call in a landscaping contractor to put everything together for you. Then, you can get to doing what you do best: relaxing and enjoying nature.
Main Photo Credit: Pixabay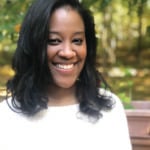 Andréa Butler
Andréa Butler is a writer and editor who loves crafting witty turns of phrase and informative, compelling copy on various topics. She especially enjoys sharing her knowledge of landscaping and pest management to help others create the outdoor spaces of their dreams.